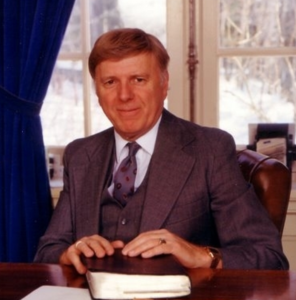 A King Comes to Reign
John 7:42
It is imperative for people to be taught through the mercies of God. For it was through David's seed that the Savior came. Through the seed of mercy in our lives comes an incorruptible seed. Mercy brings in the personal reign of a King. This King has defeated death, defeated the soul and crucified every part of man, so that mercy can reign over all of Israel and not just part of it. Where mercy is not allowed to reign, we will never know Christ as King.
We may know Him as Savior, but we will never benefit from the power of the Throne as He is seated in Kingship. Christ in His Kingship is only born in a heart of mercy. Mercy prepares a place for the Son of God to be born in our hearts. Mercy cannot prepare a place in the house of Saul for a king to be born. Saul was not a son of David, therefore is not a type of the Son of Mercy. Solomon was David's son and, therefore, the Lord promised David that He would never remove from Solomon either His kindness or His Spirit, no matter how wicked Solomon was. For Solomon was a Son of Mercy, and mercy receives the results of grace in its reproduction of life.
The Throne of David was set up because of the decision of Abner (2 Samuel 3:21), which stands for the will of man. The will of man chose mercy and mercy reigned and gave the man a feast of victory. We must know mercy before we can experience a King, and we must experience the life of the King before we can enjoy the reign of the Throne.
1 Corinthians 9-12
Lamb and High Priest
Isaiah 53:1-7
Isaiah 53 is a description of Jesus Christ suffering at the world's hands for others. He never once cried for Himself, nor did He live in self-pity. He is the Lamb and the High Priest Who took our place, and Who now intercedes for us day and night.
He identifies so totally with us that He is able to pray for us as if He were in our shoes. Just as He intercedes for us (2), He has called us to stand in the gap for others (3). A part of our identification with Christ is learning to pray for others as if we are praying for ourselves. Do you want to be touched by the feelings of others' infirmities? When you allow yourself to be touched by the weaknesses of others, you can pray much more fervently for them. God desires that we learn to bear one another's burdens (4); however, He never asks us to do anything we do not choose to do.
It is up to us to make our souls available to God - what we must do is become grounded in the finished work Gospel. When we realize who we are in Christ, we no longer need to be preoccupied with our problems. It is then that we can share in the burdens of others.
- Isaiah 53:1-
To whom also Abraham gave a tenth part of all; first being by interpretation King of righteousness, and after that also King of Salem, which is, King of peace; - Hebrews 7:2
And I sought for a man among them, that should make up the hedge, and stand in the gap before me for the land, that I should not destroy it: but I found none. - Ezekiel 22:30
Bear ye one another's burdens, and so fulfil the law of Christ. - Galatians 6:2
The New and Living Way
Hebrews 10:20-22
The amazing thing about the Holy of Holies is that it is the new home for God's royal family. Through the death of Jesus Christ, "we have a way through the veil." The Greek word hodos, "way," is also used of the ways of God. Through His resurrection and ascension, we have a way into the Holy of Holies. Out of death came resurrection. Now, because we have been made members of God's royal family, the Holy of Holies is open continually as our home.
There is a High Priest over the House of God. This is a brand-new thing. Imagine that for fifteen hundred years, only the high priest was allowed into the Holy of Holies, and he could only go in once a year. But then it finally happened: The veil was rent. Christ's perfect life was torn for us at the Cross, making a way where we could not go before. His sacrifice was accepted, once for all. The Holy Place was no longer off-limits.
Now, as Christians in the Church Age, we are the only group of people in history who have the Holy of Holies as our new home.
The Law Bears No Seed
Ruth 3:13
The call of the Kinsman-Redeemer was to "tarry this night." During the darkness, our mind is to stay in the place where our eye has fallen. Jesus Christ specifically points to a place of rest. It is at His nail-scarred feet that we realize in all humility not only our inadequacy, and also His great love for us shown in the act of Calvary. There is no way to follow any standard of law to establish a solution to the situation. The Law carries with it no seed of promise. Though it reveals the holiness of God's character, it has no redeeming value. It reveals the mind of Christ's desires, yet it is weak through the flesh and cannot secure for us salvation. Jesus Christ loved the Law enough to fulfill it, but He loved us enough to end it.
We do not strive to achieve a place of security. We put an end to action and then rest during the night seasons. We do not know Him in the plan (Ruth 3:14), but we trust in the integrity of His character, knowing He has fulfilled the plan in His foreknowledge.
We tarry in the night season until the entrance of the Word gives light (Psalm 119:130) and the morning comes. We rest in faith without knowing Him and the direction of His will in light during the darkness of a trial. We rest without explanation and then rise into a marriage union with the One who understood it all.
1 Corinthians 5-8
A Total Salvation
Ephesians 2:8
The greatest attack against the Gospel of the grace of God (2) in the first century was the fallacy that for one to possess initial salvation, one must be circumcised (3). Paul desired that the sponsors of this gospel would be "cut off" to prevent them from troubling his new converts in Galatia (4) with this incorrect concept involving works of human merit and human energy (5).
The great attack against the Gospel of grace today is even more subtle. Some will concede that we are saved by grace through faith without circumcision, baptism or any human merit. Therefore they confess that salvation is initially by grace, but will not concede that is totally by grace, from beginning to end. This philosophy subtly undermines a believer's sense of security in Christ, and his or her sense of assurance and destiny. Our salvation is not only initially by grace, it is totally by grace. In Ephesians 2:8, the Word of God says that "by grace are ye saved through faith; and that not of yourselves: it is a gift of God." The perfect tense here indicates a total salvation.
Being free from "trying to keep" this great salvation (6) leads to a life of true rest, power, genuine production, real spirituality, and love issuing from the heart. All of this is produced by the Holy Spirit who has engendered in us a perfect confidence in the total love of God toward us in Christ through the finished work (7).
For by grace are ye saved through faith; and that not of yourselves: it is the gift of God: - Ephesians 2:8
But none of these things move me, neither count I my life dear unto myself, so that I might finish my course with joy, and the ministry, which I have received of the Lord Jesus, to testify the gospel of the grace of God. - Acts 20:24
And certain men which came down from Judaea taught the brethren, and said, Except ye be circumcised after the manner of Moses, ye cannot be saved. - Acts 15:1
I have confidence in you through the Lord, that ye will be none otherwise minded: but he that troubleth you shall bear his judgment, whosoever he be. And I, brethren, if I yet preach circumcision, why do I yet suffer persecution? then is the offence of the cross ceased. I would they were even cut off which trouble you. - Galatians 5:10-12
O foolish Galatians, who hath bewitched you, that ye should not obey the truth, before whose eyes Jesus Christ hath been evidently set forth, crucified among you? This only would I learn of you, Received ye the Spirit by the works of the law, or by the hearing of faith? Are ye so foolish? having begun in the Spirit, are ye now made perfect by the flesh? - Galatians 3:1-3
How shall we escape, if we neglect so great salvation; which at the first began to be spoken by the Lord, and was confirmed unto us by them that heard him; - Hebrews 2:3
And hope maketh not ashamed; because the love of God is shed abroad in our hearts by the Holy Ghost which is given unto us. - Romans 5:5
Monuments of Grace
Psalm 138:8
Trophies represent victories, and as recipients of God's grace we stand as monuments of all that He has done. There are none righteous, not one. But God, who is rich in mercy, has chosen to use us, His people, to make a statement to Satan about who He is.
Satan despises the grace of God, so it should come as no surprise that grace is exactly what God uses to bring about His most glorious victories. Through grace, the Father, Son, and Spirit give us all that we do not deserve. We have His righteousness and an eternal position, seated above principalities and powers.
The day will come when we will be in heaven in our glorified bodies, and we shall be as He is. He Who began a good work in us will perform it until the day of Jesus Christ (Philippians 1:6). Jesus Christ has given us the free gift of grace and the abundance of His righteousness.
Throughout eternity, believers will be on display as God's precious masterpieces, valued higher than all the angels. We accept what He has done and who He is, and in so doing, we purify ourselves on the basis of His work on Calvary, His work in us, His work for us, and His work through us. He will always be for us. And if God is for us, who can be against us (Romans 8:31)?
You are Not Up for Stock
Isaiah 9:7
God is always interested in possessing you in totality. He never is in the market to share you with elements beside Himself. He never gives you out on loan payment to go into Egypt on an expedition. God does not allow others to have a share of stock in your life. Why?
God does not want His power to vacillate in your life, meaning that it experiences time when it decreases. You do not have to allow situations to affect you in such a way that you feel weak. There is nothing wrong, if a humble heart is your source, to be secure in your power over the enemy.
In Psalm 44:8, David spent his entire day boasting in God. It is also plain to see that God would like to boast in you, if you would receive the power He offers. Job was used by God as a showcase before the devil. Satan spends time accusing God when we so obviously live contradictory to the plain truth in the Word of God.
There is no length of time set upon ridding yourself of Adam. People seem to think that it takes certain measures of time and trial to be rid of their Adam nature. To reckon yourself dead takes less than a split second when you have a heart attitude of faith. Be enthusiastically zealous in performing in faith. An establishment in faith sets one free in Christ. No longer will you increase and decrease according to the rate of situational pressures. Adam is decreased that God's peace may be always on the increase.
1 Corinthians 1-4
Renovating Our Emotions
Psalm 16:9
Sometimes people make decisions to think or act in a way that contradicts what God has said. Psalm 38 speaks of the result of wrong decisions in one man's life. King David sinned, and then covered his sin. He did not face God with honesty for one year. He paid a serious penalty in his emotions and body. "I am bent over and greatly bowed down; I go mourning all day long. For my loins are filled with burning. And there is no soundness in my flesh. I am benumbed and badly crushed; I groan because of the agitation of my heart" (Psalm 38:6-8, NAS).
The psalmist's emotions were burning with reaction and anxiety. They were not responding according to God's original design. Psalm 16:7 tells us how to renovate our emotions. "I will bless the Lord, who hath given me counsel: my reins also instruct me in the night season." When we saturate our minds with God's Word, our emotions respond accordingly - even in the night seasons or dark times of our lives.
As we receive His counsel, wisdom will control our emotions in times of testings. God desires to renovate every believer's emotions so that they can say with Daniel, "Therefore my heart is glad and my glory rejoiceth. My flesh shall rest in hope" (Psalm 16:9).
Therefore my heart is glad, and my glory rejoiceth: my flesh also shall rest in hope. - Psalm 16:9
A Psalm of David, to bring to remembrance. O LORD, rebuke me not in thy wrath: neither chasten me in thy hot displeasure. For thine arrows stick fast in me, and thy hand presseth me sore. There is no soundness in my flesh because of thine anger; neither is there any rest in my bones because of my sin. For mine iniquities are gone over mine head: as an heavy burden they are too heavy for me. My wounds stink and are corrupt because of my foolishness. I am troubled; I am bowed down greatly; I go mourning all the day long. For my loins are filled with a loathsome disease: and there is no soundness in my flesh. I am feeble and sore broken: I have roared by reason of the disquietness of my heart. Lord, all my desire is before thee; and my groaning is not hid from thee. My heart panteth, my strength faileth me: as for the light of mine eyes, it also is gone from me. My lovers and my friends stand aloof from my sore; and my kinsmen stand afar off. They also that seek after my life lay snares for me: and they that seek my hurt speak mischievous things, and imagine deceits all the day long. But I, as a deaf man, heard not; and I was as a dumb man that openeth not his mouth. Thus I was as a man that heareth not, and in whose mouth are no reproofs. For in thee, O LORD, do I hope: thou wilt hear, O Lord my God. For I said, Hear me, lest otherwise they should rejoice over me: when my foot slippeth, they magnify themselves against me. For I am ready to halt, and my sorrow is continually before me. For I will declare mine iniquity; I will be sorry for my sin. But mine enemies are lively, and they are strong: and they that hate me wrongfully are multiplied. They also that render evil for good are mine adversaries; because I follow the thing that good is. Forsake me not, O LORD: O my God, be not far from me. Make haste to help me, O Lord my salvation. - Psalm 38:1-22
I will bless the LORD, who hath given me counsel: my reins also instruct me in the night seasons. - Psalm 16:7
Let the Walls Fall
Joshua 6:1-20
While Jericho represents a place of destruction, it also stands for the place of opportunity. Think of Rahab, the harlot who hid the two Israelite spies on her roof and saved herself and her family. She put the scarlet thread (which represented the blood of Christ) in her window (Joshua 2:18). Everyone except for Rahab and her family died in Jericho.
The priests and the people of Israel walked around the city of Jericho once each day for six days, carrying the Ark. The people were told to be silent as they walked. But on the seventh day, they were to walk around the city seven times and on the seventh time, they were told to shout at the sound of the priest's trumpets, and the walls would come down.
It is sad when people don't get redeemed at their Jericho, but continue in self-destructive patterns. God is not willing that any should perish. Yet, because God cannot look upon sin, those living in such patterns live in Adam, who has already been condemned, just as Jericho was condemned. Jericho was given to Israel by faith. This means that God, through Christ's death, burial, and resurrection, gives us the victory over what has been condemned to the grave. It is not by our works that we overcome! It is a gift of grace.
Faith that Waits in Promise
Psalm 30:5
Satan's mastermind vs. the mind of who God is -Satan's second counterattack is against the result of love: joy. Satan brings sorrow in the night seasons to take away love and joy. He wants to take away the effect of joy because of love and leave us vexed with grief. Then, sorrow by sight and feelings will incapacitate us for love and faith. As we enter into sorrow through our reaction to sight, a deep line is drawn in our soul to give us a capacity to respond to sight. The more we live in response to what we see, the deeper our capacity grows. We become habitually addicted to live according to the evidences of sight. Satan charges God for being illogical and not proving what He says by immediate evidence. Satan will always give us sight and feelings to complement logically our experience in his lie.
Weeping in a night season makes us ready to receive the revelation of God in the morning. God does not want us to carry a burden when He has released us into life. Sorrow carries with it a burden, which refuses to be lifted because of unbelief toward the ability of Christ to supply the need. God identifies with our sorrow, for He wept over Jerusalem (John 11:35). This identification ends with our realization that God has the supply for the need of the world. We have fullness of joy because the truth of God's sufficiency is born in our hearts.
Romans 9-11
Choose to Obey Him
I Samuel 15:22
The desire of God's heart is that all men might come to a saving knowledge of Jesus Christ and that none would perish (2). "He that winneth souls is wise," because he knows the desire of God's heart, and manifests His character to the lost in Jerusalem, Judea, Samaria, and the uttermost parts of the earth (3).
However, in the same way that unsaved men have rejected Christ throughout the ages, so His very own children deny Him the desire of His heart - to produce in them the character of His Beloved Son. "For whom he did foreknow, he also did predestinate to be conformed to the image of His Son" (Romans 8:29a). His heart breaks at the thought that so few choose the path of selflessness because they are afraid of losing some corruptible, earthly treasure. He has made every provision for the Body of Christ to function as the manifestation of His character to the world by indwelling us with the Holy Spirit and equipping us with His Word. To those who choose to obey His call, there is laid up for them a crown of righteousness (4).
And Samuel said, Hath the LORD as great delight in burnt offerings and sacrifices, as in obeying the voice of the LORD? Behold, to obey is better than sacrifice, and to hearken than the fat of rams. - 1 Samuel 15:22
The Lord is not slack concerning his promise, as some men count slackness; but is longsuffering to us-ward, not willing that any should perish, but that all should come to repentance. - 2 Peter 3:9
But ye shall receive power, after that the Holy Ghost is come upon you: and ye shall be witnesses unto me both in Jerusalem, and in all Judaea, and in Samaria, and unto the uttermost part of the earth. - Acts 1:8
Henceforth there is laid up for me a crown of righteousness, which the Lord, the righteous judge, shall give me at that day: and not to me only, but unto all them also that love his appearing. - 2 Timothy 4:8
Letting the Living Water Flow
John 7:38-39
Genesis 7:11 speaks of the "fountains of the great deep broken up." We have to keep digging in order to find the fountain that is beneath the surface. Below the fountain is a spring. But the spring cannot well up into a fountain unless the earth above it is broken up. God strengthens the fountains of the deep (Pro verbs 8:28), and we are filled with the Word of God as we internalize more and more doctrine.
To the woman at the well, Jesus said, "The water that I shall give will be a well of water springing up into everlasting life" (see John 4:14). Also, in John 7:38-39, Jesus said, "He that believeth on me, as the scripture hath said, out of his belly shall flow rivers of living water. (But this spake he of the Spirit, which they that believe on him should receive: for the Holy [Spirit] was not yet given; because that Jesus was not yet glorified)."
Purpose to honor others. Submit to their portions and let the life of Jesus Christ flow through you and out of you. And if your heart is broken, God heals the brokenhearted (Psalm 147:3). Be a broken vessel. Be broken as a husband, a wife, a friend. Be a broken servant, a broken soul winner, a broken prayer warrior. Let the Cross of Calvary do its effective work in your heart. Nothing works like Calvary.
Tribulation Without Cause
Job 3:25
Satan has nine categorical temptations that go against the fruit of the Holy Spirit. His first attack is with fear to cast out love. We think Satan's projected thoughts, we confess them and then they come upon us through the natural law of sowing and reaping (Galatians 6:7). Satan allows the natural law to finish off his supernatural attack. Satan resists love with fear. Man receives love, but Satan says, "Do not trust God, He will hurt you without cause." Satan wanted Job to be insecure toward the plan of God, which had love as its cause, and then to choose to walk in the security of sight and feelings. Satan wanted Job to fear God's cause and God wanted to use Job as a mighty showcase of His cause.
A mind that receives love does not care what happens to its possessions because it is possessed by love. Even though we are challenged and tested, the loss of possessions should never bring confusion.
Think of the thrill it brings to God when we are persecuted without cause and we live in first-class faith. We are a showcase of grace that threatens the kingdom of darkness. Grace allows God to use us though we do not know why. Grace on our part toward God will allow God to use us as a showcase in tribulation when we have done nothing to deserve it. Our grace toward God is responding to God's love toward us in grace. We will be called upon to reveal God's grace and confuse the enemy's order of disorder.
Romans 5-8
Hold Fast to Life
John 1:4-5
We were created to reflect the image of our Creator, and one attribute that was included in the ability to choose. The volition is God's greatest gift to mankind. "I call heaven and earth to witness against you today, that I have set before you life and death, the blessing and the curse. So choose life in order that you may live" (Deuteronomy 30:19, NAS). And how do you choose life? "By loving the Lord your God, by obeying His voice, and by holding fast to Him" (Deuteronomy 30:20a, NAS).
There is a danger we must watch out for - not recognizing the Lord when He comes (in life's situations). "He was in the world, and the world was made through Him, and the world did not know Him. He came to His own, and those who were His own did not receive Him" (John 1:10-11, NAS). In order for us to discern the Lord, we must know His character. We have been given the Word of God - the revelation of His nature. "And the Word became flesh, and dwelt among us, and we beheld His glory" (John 1:14a). "In Him was life, and the life was the light of men. And the light shines in the darkness" (John 1:4-5, NAS). As we hold fast to the Word of God, and to the Lord Jesus Christ, we choose life!
In him was life; and the life was the light of men. And the light shineth in darkness; and the darkness comprehended it not. - John 1:4-5
Broken for the Master's Use
Isaiah 57:15
A great preacher was married to a woman who became extremely jealous of his success. She hired a maid to lie and say she had an affair with the preacher and became pregnant. This attack went on for a year, and people believed it, but the preacher said nothing. People who loved him, who knew his character and believed he was innocent, asked, "Why do you think God is allowing this?"
"To break me. Simply to break me," was his answer. He would never defend himself or say the story wasn't true. But one year later, the maid came forward and confessed that the preacher's wife had paid her to lie. This man of God didn't glory in vindication. He simply said, "God sent this to break me."
God cannot use us if He cannot break us. But when God breaks us-and it is not just an emotional response of sentimentality-He will also revive us. When God revives us, He revives us according to the Word of Life. "Plead my cause and deliver me: quicken me according to thy Word" (Psalm 119:154).
Stay Upon God
Isaiah 50:10
In a trial, you may be deliberately left without light. There, you become a negative to be developed into a picture of light for that situation. Not for its benefits, but for God's glory. Situations are not used to prove God's ability, but to produce God's power to glorify Him in their midst.
In this large room of darkness, God does not even allow you to fellowship your way out. You may not have peace in it. There may not be any feelings of security or any evidence that God is even in it. Its purpose? That your mind would stay itself upon God. You are not there to prove God, but you trust Him without any proof. You don't require answered prayer, because you believe God even when prayers seem unanswered. You don't require God to bless you to experience His blessing. You experience His blessing on the basis of not being blessed because you are satisfied with Him alone, not with anything that He does. You are ready for the furnace, for the jail at midnight, for the rejection, because your mind is stayed. You do not feel love and, yet, you are not troubled. God is not revealing anything and there is no answer. You are not operating in life that you have experienced, but you are operating in a measure of God's life that you have never experienced.
If you are being used as God's man or woman, you have either been there or you are going there or you are there now, walking in darkness with no light.
Romans 1-4
Our Paths Made Straight
John 6:63
Many people despise the word "doctrine." They think of it as lifeless, biblical teaching that chokes out the immediate presence of God. Occasionally, they quote II Corinthians 3:6b which says: "For the letter killeth, but the Spirit giveth life." What they do not realize is that one cannot separate the person of Jesus Christ from what He has said. Christ said in John 6:63b, "The words that I speak unto you, they are spirit, and they are life."
Doctrine is the organization of God's words according to the wisdom of His Holy Spirit providing His full thought on every subject. God wants our fervency to be guided by His objective Word. The apostle Paul comments on the misguided zeal of his Jewish brethren, "For I bear them record that they have a zeal of God, but not according to knowledge" (Romans 10:2). In Hosea 4:6 the Lord exclaims, "My people are destroyed for lack of knowledge." II Corinthians 13:5 admonishes, "Examine yourselves, whether ye be in the faith; prove your own selves."
Let us cling to God's Word, for it is Spirit and life. Then we will know God's character, and therefore, be able to discern His plan in life's situations. And as a result, our path before us will be straight (2).
Every valley shall be filled, and every mountain and hill shall be brought low; and the crooked shall be made straight, and the rough ways shall be made smooth; - Luke 3:5
It is the spirit that quickeneth; the flesh profiteth nothing: the words that I speak unto you, they are spirit, and they are life. - John 6:63
The Bishop of Our Soul
Psalm 23
When a person is saved, the Holy Spirit dwells within him, and it is possible for Jesus to pastor his soul. The still, small voice we hear is Jesus' voice. Inside our soul is the Great Bishop. Our pastor and our friends can't be everywhere we go, but the Great Bishop is, and He wants to counsel us.
King David had lost just about everything he could lose. Out in the Judean hills, he was fighting a war against his son, Absalom. With his army outnumbered, David didn't expect to return from the hills. He believed he would be defeated-that he would never again hold out his scepter or wear the armor of a king.
What was David to do now? He had made mistakes, but he had been used of God mightily. He went off by himself, telling his six hundred men that he needed to be alone with God. Then, David declared, "The Lord is continually shepherding me, and I shall not want." David didn't know how it would go with Absalom, but he did know that inside his soul was the Great Bishop.
The Great Bishop has vowed never to leave nor forsake us. The Great Bishop has promised that He will never let us hit the bottom. Underneath us are His everlasting arms (Deuteronomy 33:27).
Scheduled by Love
Luke 10:30-33
Does your schedule regulate your expression of love? Are you too hurried to stop and care for the needs of others? Do you count the opportunity of ministering to the least of the brethren as an opportunity to minister to Christ Himself (Matthew 25:40)? To please God is to exercise a faith that works by love.
Many are so caught up in their own religious exercises that they are void of the substance of God's love. Their priority is fulfilling a duty for God instead of being directed by God to bring fulfillment to others as an ambassador for Christ (2 Corinthians 5:20). The Levites exalt the Law. This law reveals the character of Christ yet has no compassion with which to redeem them. The Levite looks at the need, but judges it by the same law he fails to live by and passes by on the other side of grace.
The Samaritan came to the dying man and expressed love. His heart was filled with compassion. He was neither hurried nor slothful. His schedule was constrained by love. When he arrived on the scene, love took a risk because love works by faith.
We don't encounter people in need by chance; rather, we come to where they are in the purpose of God. Instead of being hesitant and delaying God's plan, love takes a risk in the boldness of faith and reaches down to give to the half-dead the wholeness of life.
Acts 26-28
At the End of the Road
Psalm 126:5
As we continue to grow in our Christian lives, we experience the matchless honor of receiving the impartation of His character. We know His everlasting love for others because it is burning in our own hearts (2), and though we are nothing before Him, we can do all things through Him (3). Our communion with Him takes us beyond our human limitations, and we become an expression of His Person to those around us. We become living vessels revealing the mind, power and love of a living God to those who have never known Him.
God truly "works all things together for good." There may be times when we will serve Him by sowing the Gospel in tears, but God has promised that we will always "reap in joy" (Psalms 126:5). There may be times when we will have to go forth weeping, bearing the precious seed of the Gospel. But the Word reassures us that we will return with rejoicing in our hearts (4).
At the end of the road, we shall see that these heartaches have worked for us and for others a "far more exceeding and eternal weight of glory" (II Corinthians 4:17b). All of heaven will look back with us, shouting and rejoicing, because a single life was committed to the praise and glory of God.
They that sow in tears shall reap in joy. - Psalm 126:5
And hope maketh not ashamed; because the love of God is shed abroad in our hearts by the Holy Ghost which is given unto us. - Romans 5:5
Therefore, my brethren, dearly beloved and longed for, my joy and crown, so stand fast in the Lord, my dearly beloved. - Philippians 4:1
He that goeth forth and weepeth, bearing precious seed, shall doubtless come again with rejoicing, bringing his sheaves with him. - Psalm 126:6
Yoked with the Lamb
Revelation 5:11-12
There is a God-Man in heaven, and He is glorified. He was always a sinless Lamb. And this is why a number of times when Scripture describes the Lamb, it describes Christ with His wounds.
There is a sense that every person who follows Jesus has some wounds because of suffering because they have taken on the spirit of the Lamb. In Romans 8:36, we are all like Him, "accounted as sheep for the slaughter." In other words, we also have been placed on the earth to bear wounds for others.
But, thank God, Romans 8:37 says that "in all these things we are more than conquerors through him that loved us." This means that through our right decisions to obey the Word, the spirit of the Lamb in us conquers the spirit of evil.
When we yoke up with Jesus Christ, we are yoked up with the Lamb. That is why Jesus said in Matthew 11:30 that His yoke is easy and His burden is light.
The animal that bore the wood for Abraham's sacrifice was freed of its burden. The wood was taken off the animal and placed on the altar. The animal was free to go home, free to roam with no burden to carry anymore.
Our yoke is not with a lion or a beast of burden. We are yoked with Christ, the Lamb of God. We are free.
The Pleasure of His Will
Ephesians 1:5
God the Father finds pleasure in the purpose of His plan to take an alien stranger and, through the redeeming Blood of His Son, make him an adopted child. Just as a father experiences joy over the birth of his first son, so too does God the Father joy in our birth into His Kingdom. He is building His Family through and with the Son and the Holy Spirit. The Son is drawing His Bride; the Father is building His Family; the Spirit is shaping a Body.
We have an experience with each member of the Trinity in the perfect unity of God's plan. Therefore, the trials in our lives are now explained in terms of a three-fold purpose. They are used not only to glorify God by faith, but to glorify Christ in us as His faithful Bride, as the obedient child to the Father, as a member of the Body who reveals the Godhead.
When we sin (and God forbid), we are forfeiting more than just life itself. We lose the enjoyment of a family relationship. We do not share in the communion of our Bridegroom's love. We forfeit the temporal privilege of manifesting eternal grace in the Body. Therefore the Father, Son, and Holy Spirit are left without the pleasure derived from our portion. Nevertheless, though the mystery of iniquity draws us away, the mystery of love covers the multitudes of sin and works all together for the good. We receive the grace of forgiveness and work together with the Son as His Bride to reproduce eternal children to be placed in the Body to bring pleasure to the Father.
Acts 23-25
Vessels of Honor
Romans 9:23
"But in a great house there are not only vessels of gold and of silver, but also of wood and of earth; and some of honour, and some to dishonour" (II Timothy 2:20). There are different vessels for the Lord's service - vessels of grace and of disgrace. The only way that we can become vessels unto honor is to have godly thinking in our minds.
David Livingston used to say that he ate, drank and slept for the people he ministered to. He said he was dead to anything else. We need to allow God's Word to sanctify us (set us apart), and make us available for the Kingdom of God just as David Livingston was. We must remember - it is only when the furnace becomes hot that the Word of God is revealed in our lives.
How does a Christian come to know his calling in God's work? He becomes sanctified by the Word of God. He finds that there is no need to be concerned with the details of life, for God arranges them (2); (3).
God continually works His life in us through His Word so that we will be vessels of honor fit for His service. "And that he might make known the riches of his glory on the vessels of mercy, which he had afore prepared unto glory " (Romans 9:23).
And that he might make known the riches of his glory on the vessels of mercy, which he had afore prepared unto glory, - Romans 9:23
According as he hath chosen us in him before the foundation of the world, that we should be holy and without blame before him in love: Having predestinated us unto the adoption of children by Jesus Christ to himself, according to the good pleasure of his will, - Ephesians 1:4-5
Order my steps in thy word: and let not any iniquity have dominion over me. - Psalm 119:133
Following the Royal Law
James 2:8
God ordained civil law, and we should obey it (1 Peter 2:13). God also has given us moral law, written in the hearts of every man, which teaches us right from wrong and protects the property and freedom of every individual. But after the moral law comes a higher law: the royal law of love.
If I fulfill the royal law of love-"Thou shalt love thy neighbor as thyself"-then anything that I want for myself, I will do for my wife, because she is my first neighbor. I will love her as I love myself, and she will love me as she loves herself. The royal law of love also applies to children as they are reared up under the stewardship of grace.
Jesus manifested this love by taking all of our sins, all of our perversions, and all of our guilt upon Himself on the cross at Calvary. This was the royal law of love in action.
It is one thing for me to receive this love, but what a magnificent thing it is when I become the revelation of perfect love to others as a living epistle (2 Corinthians 3:3). Pharisaism, legalism, criticism, slander, gossip, and guilt can be completely erased when I begin to reveal the Son of God in His true nature of grace, of love, and of mercy.
Comfort in the Waste Places
Isaiah 51:3
Have you ever been troubled by sins that you committed in the past? Have you read the Bible but found it didn't mean anything to you? Did you receive counsel that didn't seem to have value? Have you cried out for help and still not sensed God entering your problem? Of course, you have had isolated times when some of these things have happened to you. Every believer has. These have been times that are wasted, wilderness places.
Each of us has within him a nagging atheist, along with the beautiful and precious Holy Spirit of our God. This atheist, our unbelieving Adam nature, will prompt us to doubt and to disbelieve the character of God. It will accuse us of things we've done and remind us of sins that have long ago been forgotten in the mind of Christ. It will discredit the character of the Lord and try to depersonalize His ministry. It will tell us that our sins are deeper than God's reservoir of mercy.
God knows all about this. Many of us have accepted Christ's identification with us on Calvary and we praise God for salvation. But many have not received the identity Christ has for them today, which is that they are brand-new creatures, perfect in their position and looked upon by God the Father as being in His Son. The Lord wants us to know experientially what it means to have the life of Christ in us through grace, moment by moment. Each time we fail, the Lord says that He will comfort all our waste places.
Acts 19-20
He Is There
1 Corinthians 13:12
Everyday is another chance for us to know God in watching His character flow through humanity. "Wherefore henceforth know we know no man after the flesh; yea, though we have known Christ after the flesh, yet now henceforth know we him no more" (II Corinthians 5:16). We must base our observation on this fact that we know no man after the flesh. Calvary is God's answer to the flesh.
"But if any man love God, the same is known of him" (I Corinthians 8:3). God knows all about us in His foreknowledge (2), (3). To know Him is eternal life (4). We get to know Him through everything that comes into our lives. The plan brings out what God already knows, and He takes the difficult situations and turns them into blessings.
Through these, we get to know Him more. "That I may know Him, and the power of His resurrection, and the fellowship of His sufferings, being made conformable unto His death" (Philippians 3:10). This means to know Him in power. Our entire life is devoted to knowing our God. Look for Him as you face each day for He is there.
For now we see through a glass, darkly; but then face to face: now I know in part; but then shall I know even as also I am known. - 1 Corinthians 13:12
Declaring the end from the beginning, and from ancient times the things that are not yet done, saying, My counsel shall stand, and I will do all my pleasure: - Isaiah 46:10
According as he hath chosen us in him before the foundation of the world, that we should be holy and without blame before him in love: - Ephesians 1:4
And this is life eternal, that they might know thee the only true God, and Jesus Christ, whom thou hast sent. - John 17:3
God Does the Changing
Zephaniah 3:17
Victory is ours through Jesus Christ (1 Corinthians 15:57). It is not by works; it doesn't come by trying to change. Victory comes by receiving a change from God through His gift of grace.
Many Christians do not understand that they can never change themselves. We say in our frustration, "If He is going to change me, then why doesn't He just do it?" Yet we fail to understand that change will only come as we continue to receive something from God. We must keep on receiving until we enter into faith-rest. And what is our faith resting in but God's unconditional love for us?
God has never told us that we should change. We are changed when we recognize our need and receive the grace of God. "Where the Spirit of the Lord is, there is liberty [to be changed]. But we all, with open face beholding as in a glass the glory of the Lord, are changed into the same image from glory to glory, even as by the Spirit of the Lord" (2 Corinthians 3:17b-18).
Don't accept defeat. Don't confess your frailty, your weakness, or your feelings to those around you. Make your confession to God-He is waiting to be gracious to you. He is not waiting to give you grace after you have changed; He gives you grace to be changed!
God Gives the Increase
John 3:30
Jesus Christ is our source and what we receive from Him is exactly what He wants us to have. We cannot have beyond what He grants us. And, yet, within the heart of each believer is a yearning that He may speedily increase within us and that we may speedily decrease. Having God's life increases inside us and having our own selfish lives decrease comes through growing. It isn't something we can legislate or establish overnight. This growth isn't something that stems from inner dissatisfaction, but rather it reveals an anticipatory satisfaction with God's full thought for our lives.
We experience the joy of the promises and the purity of personal holiness in the knowledge that Christ is ever increasing and that we are ever decreasing. As self becomes less, Christ has the opportunity to become more. A child of God is not naturally obedient. We learn obedience by the things which we suffer. We aren't intimidated because we haven't reached a certain goal that others may have already reached. As long as our attitude is for God to increase and self to decrease, we know that God is having His way in our lives. By faith, we can know that the Plan of God is working Jesus Christ into every part of our spirit, soul, and bones and that the flesh is being worked out. How we rejoice in His presence in our lives and yet earnestly and fervently echo this cry unto God: "Lord Jesus, you must increase. And, Lord, I must decrease."
Acts 13-14
Just A Seed
John 14:23
Do not despise the day of small things (2). Everything begins small. I Peter 1:23 tells us that the incorruptible seed of God's Word has an entire kingdom within it! As we receive God's Word with meekness, we will not see the magnificence of what has been received all at once. At first, we may not see any growth, but the soul that retains truth has an earth-shaking potential. As time passes and certain conditions are met, growth eventually will be experienced and perceived.
The seeds of doctrine grow into the illumination of God's thoughts. They preserve the soul. But in order to yield a full harvest, the seed must be carefully sown. Therefore, receive God's Word on purpose, with deliberation and forethought. Take special interest in going after it. We cannot afford to be mentally lazy, because a whole kingdom is contained within each word.
Truth comes in seed form. Begin a planned process of taking in Bible doctrine. Love wants to break the heart, not crush the will. Christ died in weakness when He could have exerted His power over us. His victory, now, is getting us to receive His seed through a response of love. Growth is silent (seeds do not make much noise). Receive the Word of God in quietness without trying to stir up an emotional response. When reality is the root - fruit ultimately follows.
Jesus answered and said unto him, If a man love me, he will keep my words: and my Father will love him, and we will come unto him, and make our abode with him. - John 14:23
For who hath despised the day of small things? for they shall rejoice, and shall see the plummet in the hand of Zerubbabel with those seven; they are the eyes of the LORD, which run to and fro through the whole earth. - Zechariah 4:10
Being born again, not of corruptible seed, but of incorruptible, by the word of God, which liveth and abideth for ever. - 1 Peter 1:23
The Power of "It Is Written"
Luke 4:4
The Spirit of God led Jesus Christ to fast in the desert for forty days and forty nights. There, He was tempted by Satan physically, psychologically, and spiritually. Jesus was hungry when the tempter came and said, "If thou be the Son of God, command this stone that it be made bread." Jesus' response was, "It is written, That man shall not live by bread alone, but by every word of God."
Jesus was confessing, "The Spirit led Me here into the wilderness, and I have the two-edged Sword in My mouth and in My hand. Yes, I am hungry. I have a tremendous need. But, I will base everything that I think on 'It is written.'"
Next came a spiritual attack, when Satan offered Jesus the kingdoms of the world in return for a moment of worship from the Son of God. Jesus resisted Satan with "It is written."
Then, Satan applied psychological pressure by setting Him on the pinnacle of the temple, and daring Jesus to cast Himself down. The devil twisted the scriptures. But, Jesus answering said unto him, "It is said, Thou shalt not tempt the Lord thy God" (Luke 4:10-12).
Jesus fought off all these temptations with "It is written."
The Man Outside the Camp
Exodus 33:7; Hebrews 13:13; Ephesians 1:17-18
Much of Christianity is weak and powerless because it has not received a revelation from God of the Corporate Body. Many people choose to live in their natural human existence because of the expense of the Cross of Christ. They have a mental concept of what it means to be a member of the Body of Christ, but they lack the power of the One New Man who is the only spiritual man in all the earth. We are either a member of the spiritual man, or we are natural.
You cannot attain an understanding of the Corporate Body through much studying because it takes a revelation of the Holy Spirit to reveal the riches of the glory of His inheritance in the saints.
So many people are sentimentally attached to a natural system of Christianity that they refuse to bear His reproach and go forth unto Him outside the camp. While they live within the confines of the camp, they will never receive a revelation of Him Who is without. When Moses came down from receiving the commandments, Israel was worshipping the golden calf, In response to this demonstration of idolatry, Moses pitched the tabernacle of the congregation outside the camp. Christ sees thousands worshipping something that they can see or feel that symbolizes God but has no Cross. He has demonstrated against this idolatry. He has pitched His tabernacle, His One New Man, outside the camp. The only way in is through the Cross.
Acts 10-12
The Glorious Gospel
John 10:28
Every individual has the same opportunity to become a brand new person to moment that he receives Christ. "Therefore if any man be in Christ, he is a new creature: old things are passed away; behold all things are become new" (II Corinthians 5:17).
Salvation is not based upon a system of human achievement or good works, nor does God place a believer on probation once he is saved. After spending time in riotous living, the prodigal son returned home to his father, who received him with unconditional love and abundant mercy. "For this my son was dead, and is alive again; he was lost, and is found. And they began to be merry" (Luke 15:24). His father actually ran to him in an expression of total forgiveness, accepting him, not as a servant, but as a son. "And he arose, and came to his father. But when he was yet a great way off, his father saw him, and had compassion, and ran, and fell on his neck, and kissed him" (Luke 15:20).
This story reflects the Father-heart of God! The son's rights of inheritance had not been jeopardized by his sin. Salvation is a perfect work on the part of Almighty God and is in no way dependent on man. The One who saves us is also able to keep us from falling (2) and assure us that our salvation is eternally secure. "And I give unto them eternal life; and they shall never perish, neither shall any man pluck them out of my hand" (John 10:28).
And I give unto them eternal life; and they shall never perish, neither shall any man pluck them out of my hand. - John 10:28
- Jude 24
The Word: Power and Spirit
Revelation 1:16
Many believers do their best to live according to the letter of the Word of God. Their intentions are good, but they often become spiritually exhausted from the strain of living up to a standard that the flesh cannot attain. Others are tempted to operate in subjective impressions of being moved by the Spirit. These people have no objective frame of reference from the Word of God. They may experience great emotional highs but are easily disturbed when they can't "feel" God's presence.
Though we are indeed new creatures in Christ, we still have to deal with an old sin nature and a mind that needs continual renewal by the Holy Spirit and the Word of God. If we only rely on our own ability to obey what we know to be true, we may never experience the tremendous miracles God wants to perform in us through His two-edged Sword.
As believers, we have to recognize the value of God's two-edged Sword. The Holy Spirit must never be separated from the Sword, and the Sword must never be separated from the Spirit. When a man knows how to use the sword-the Word of God-and how to be led by the Spirit, he has what it takes to be an effective Christian.
The Flesh Profiteth Nothing
John 6:63
Consider the importance of the Word of God today. It is for us the very bread of life; the sustenance of our spirit and the health of our soul. Have you ever shared with someone a portion of Christ and had them retort to you, "That's your interpretation?" How great is the need for understanding. The Word of God is not known through correct interpretation, it is known through revelation!
What is revelation? It is the manifestation of the Person of Christ, and that is all. Human understanding is like a thick curtain drawn across the Person of Christ. Flesh, our Adam nature, cannot understand or interpret the Word of God. The Word of God is a thing of the Spirit and the natural man cannot comprehend the things of the Spirit of God (1 Corinthians 2:13-14). It is necessary then that we each receive revelation from God, but how? If the flesh is the obstacle preventing us, then removal or abolition of the flesh is the solution we seek after.
Entrance into spiritual quickening, wherein is an abundance of Life through the Word of God, comes only by the Cross of Calvary. Meeting Jesus Christ at Calvary and receiving the grace of God that causes me to realize that I am crucified with Him is the only way to become available to receive revelation. Problems with the Word seeming dead, dull and dry actually stem from a lack of an experiential Cross. Problems with many and diverse interpretations have the exact same root.
Acts 3-5
Blessing the Lord at All Times
Matthew 25:21
Psalm 34:1 states, "I will bless the Lord at all times; his praise shall continually be in my mouth." Imagine a believer blessing the Lord at all times. Psalm 150:6 says, "Let everything that hath breath praise the Lord."
Why can a born again child of god praise the Lord at all times? First, because he is forever seated in heavenly places (2). Second, he is made a joint-heir with Christ (3). Third, because God will always cause him to triumph (4). Fourth, the Lord has cast his sins forever into the deepest sea (5). Fifth, He has been made more than a conqueror through Christ Jesus (6). Sixth, because all things are for his sake (7). Seventh, because any suffering that God might call an individual to go through is not worthy to be compared with the glory that will be revealed in him (8).
Let the Lord teach us how to give thanks and praise for these promises which cannot be taken away (9). God will reveal to you many things through His Word for which to praise Him continually.
For I reckon that the sufferings of this present time are not worthy to be compared with the glory which shall be revealed in us. - Romans 8:18
Nay, in all these things we are more than conquerors through him that loved us. - Romans 8:37
For all things are for your sakes, that the abundant grace might through the thanksgiving of many redound to the glory of God. - 2 Corinthians 4:15
He will turn again, he will have compassion upon us; he will subdue our iniquities; and thou wilt cast all their sins into the depths of the sea. - Micah 7:19
Now thanks be unto God, which always causeth us to triumph in Christ, and maketh manifest the savour of his knowledge by us in every place. - 2 Corinthians 2:14
And if children, then heirs; heirs of God, and joint-heirs with Christ; if so be that we suffer with him, that we may be also glorified together. - Romans 8:17
And hath raised us up together, and made us sit together in heavenly places in Christ Jesus: - Ephesians 2:6
His lord said unto him, Well done, thou good and faithful servant: thou hast been faithful over a few things, I will make thee ruler over many things: enter thou into the joy of thy lord. - Matthew 25:21
And this word, Yet once more, signifieth the removing of those things that are shaken, as of things that are made, that those things which cannot be shaken may remain. - Hebrews 12:27
Our Privileges
1 Corinthians 6:17
We have such a privilege now because of the birth of Christ and because of His death, burial, resurrection, and ascension. We are members of His body, flesh, and bones, joined to Him as one spirit. Jesus is closer to us than anything we can see with our eyes because He is living inside of us. We have a privilege of fellowshipping with Christ as we redeem the time.
We have such a privilege to present the Gospel, through which we can pull men and women out of hell's flames into heaven's glow. We have the privilege to offer people God's forgiveness for their sins.
We have a privilege to live clean, pure, holy lives, and to have a single-eye toward God, receiving His love that casts out fear. It is our privilege to be close to this One who created us, this One who was so humble that He left the splendor of heaven and came to a shed for His birth. We can pray to God and see God change this nation, our families, and unsaved loved ones. We have such a privilege to talk with God and see our businesses prosper, our families prosper, and our Christian lives excel beyond our expectations.
We have such a privilege to see God move, bringing what heaven desires to give us: the Savior, our Lord, and the joy of His Holy Spirit, with praise and worship.
Speaking the Truth in Love
Ephesians 4:15
We may say many things that sound true but in reality are not. Simply because some speech contains verified fact and precise data does not constitute its truth, especially in regard to the Word of God. The greatest thing about God is found in 1 John 4:8, "God is love." Every thing He speaks is spoken within His own character. Love is not an emotion; love is a Person. Neither is truth an understanding; it is a Person. When that which I speak ceases to convey the personality of God, Who is love, then what I say ceases to be truth.
How quick we are to stand up for truth when we are challenged. More often than not our stand is upon insecurity and self-defense rather than truth. Jesus Christ stood for truth when He allowed the angry mob to crucify Him and spoke forth the character of His own life, "Father forgive them, for they know not what they do." Christians are too quick to be at one another over points of doctrine. Even if they could prove they were right, they would be wrong for their lack of love. There is no truth apart from the character and essence of God, and God is love.
In Ephesians 4:14-15, Paul gives us instruction to cause us to avoid deception. That is, "Be no more children." Spiritual children make issues whereby many are hindered and confused. Spiritual adults are "grown up into Him in all things, which is the head, even Christ."
Acts 1-2
Separated, Called and Revealed
Galatians 1:15-16
There is an interesting principle that the apostle Paul brings out in Galatians. Paul says he was separated from his mother's womb. "But when it pleased God, who separated me from my mother's womb, and called me by his grace" (Galatians 1:15). He was separated into God's grace. He used the same phrase as the Pharisees. A Pharisee can literally quote 435 laws of God, and know all the smallest details of the law. He was the same unto grace that the Pharisees were to the law. Nothing was able to turn him from grace.
We need to mark off a boundary line by placing a limitation on our past. To the extent we allow this to happen, the enemy will be less likely to pull us away. Satan tries to get us to be re-oriented to the past, but we have been severed just as Paul was. We are now called unto God's grace. "Before I formed thee in the belly I knew thee; and before thou camest forth out of the womb I sanctified thee" (Jeremiah 1:5a).
God has set us apart unto grace. We have been severed from anything of the old life, including condemnation. As we implement the fact that we are separated from our old life, grace will in turn be revealed to us and we will be able to reveal it to others.
But when it pleased God, who separated me from my mother's womb, and called me by his grace, To reveal his Son in me, that I might preach him among the heathen; immediately I conferred not with flesh and blood: - Galatians 1:15-16
How's Your Memory?
Jeremiah 50:20
I want you to see what God remembers and what He doesn't remember. In Psalm 79:8, the psalmist asks God not to remember our iniquities. In Isaiah 43:25, God said, "I, even I, am he that blotteth out thy transgressions for mine own sake." Because of His name and what it means, God remembers our sins no more (Exodus 34:6-7; Hebrews 8:12; 10:17).
Do you want to be found remembering what God has forgotten? He cannot remember your sins. God's omniscience is overtaken by His omnipotence, which limits His omnipresence as far as our sins are concerned. Jesus Christ was crucified with all of our sins upon Him. He died to pay for our sins. God's sovereignty made an agreement to never remember one single sin.
The iniquity of Israel? "There shall be none." The sins of Judah "shall not be found." Why? They were placed upon Jesus Christ who would die at Calvary. Way back then, God declared the Finished Work. Israel and Judah were not under the Law but under the Finished Work. In their own heads, they might have thought they were under the Law, but it wasn't God who put them there.
The greatest thing for our lives is to let the Finished Work really take over.
Unendorsed Thoughts
Isaiah 50:4
Many people are saved and love God, but they do not know how to have an open ear for God. It is the secret of how to live and it determines how you think. Without thinking God's thoughts and letting them be established as the conviction of our mind, we lean to our own understanding. Because our thoughts do not correlate with God's, we are always trying to search out His understanding. No one has a right to search out what God does. God does not endorse our mind. Isaiah 15 states the case of our mind - it is ill. Our natural faculties are not within the realm of His life.
God will give us a channel to receive communication (1 Corinthians 2:16). Then, we can love and think in terms of God and reason in terms of divine logic. Be renewed in your mind that you are strengthened in definition from the mind of God. Those who wait upon the Lord shall renew their strength. First, we wait upon the Lord, upward, to have our strength renewed, inward, so we are able to walk, onward. We either get up in Adam and try to be good or get up in Christ knowing we are good in Him. Either we know we are conquerors, or we wait to be conquered by the world. As a man thinks, so is he. The thoughts of God will lead you in faith while the thoughts of man cause you to search for understanding, questioning the promise and the character of God.
John 18-21
Seeking with Diligence
Matthew 25:21
If we were to ask the Lord, "Why did you come?" He would answer, "I came to seek and to save the lost." And if we asked, "What have you done about it?" He would say, "I come seeking...and I am still seeking. I seek them in the marketplace, the church and the valley. I seek them in trials and in their pleasure pursuits. I go after them. I seek."
In Luke 15, Jesus gave the illustrations of the lost coin, the lost sheep and the lost son. The coin was lost because of carelessness, the sheep on account of ignorance, and the son because of his own rebellion. Yet what is emphasized in these parables is not "why" the loss, but that in each situation there was a person who would seek with diligence until the object of search was found, or wait with expect until its return.
"For the Son of man is come to seek and to save that which was lost" (Luke 19:10). You cannot simplify the divine purpose more than that. His primary mission was to reveal the good news of His grace to those perishing. Once we see the principle with a fresh vision, which only the Holy Spirit can teach properly, it will invade every area of our lives. Then, we will hear the Father's words, "Well done, thou good and faithful servant" (Matthew 25:21a).
His lord said unto him, Well done, thou good and faithful servant: thou hast been faithful over a few things, I will make thee ruler over many things: enter thou into the joy of thy lord. - Matthew 25:21
Who Are We to Judge?
Matthew 7:1-2
When I argue with another Christian, in principle I am taking Christ's name in vain and doing despite to the Spirit of grace. Now, if I were the only one affected by the chastisement, that would be one thing. But the chastisement can also affect my family and children because of what they may have been exposed to. So you see, this is very serious.
God is the God of all mercy (2 Corinthians 1:3), the God of all comfort, the God of all patience (Romans 15:5), and the God of all grace (1 Peter 5:10). He is the God who was Love before He created anyone or anything. He is still love today, and His name, Yaweh, means mercy, graciousness, lovingkindness, longsuffering, and forgiveness (Exodus 34:6-7).
I want to make it clear that we are not to judge, lest we be judged. We have to put the Finished Work into our relationships. In the measure we judge, judgment is going to come back on us.
By refusing to look at anyone after the flesh, we make Finished Work righteousness, grace, and mercy available to the guilty, the ignorant, and the fallen. We build up those who are crushed by things in their life. Everyone needs to be seen in the Finished Work and ministered to in the Finished Work.
A Giver is a Winner
Matthew 5:5
Marriage reveals God's heart in giving. It is called meekness, the transfer of one's rights to let the other person be happy where they are, providing him an opportunity to discover life in his state.
Unconditional love must be the basis of true meekness. God transferred His right to enjoy His fullness and came and shed His Blood and bore our sins. He met us in our sinful condition so we could discover grace while still in our sin, giving us the life to live in victory above that sin. Meekness produced a family for Christ. He in turn was given many blessings through the grace He has given.
A heart does not have to adjust if it is divinely oriented. A life does not have to constantly reorient itself if it is divinely adjusted. Some people take a year in marriage before they are meek. Others are nothing less than meek. If you lay down your life, the other person is blessed and so are you. That life in you reproduces a capacity in another person. A selfless life is received as a consequence of grace. Christ is glorified and the flesh is not exalted.
The principle of marriage that Christ displays with the Bride is that He is always giving us His nature and in return He receives a great family. The greatest privilege is to give the grace given by God in a union. Give love to each other instead of rationalizing rights toward each other.
A giver is a winner, and he always receives what he gives.
John 14-17
Echo Of Mercy
Romans 9:23
"Be ye therefore merciful, as your Father also is merciful" (Luke 6:36). It is so important that we echo our heavenly Father by being full of mercy and grace when we deal with people. This part of the nature of God is so important that God placed a restriction on our receiving it. "If a man shuts his ears to the cry of the poor, he too will cry out and not be answered" (Proverbs 21:13, NIV).
Our thoughts, words and actions must show forth mercy (1). It should be so noticeable in our lives that it almost cries out. Mercy cries louder than judgment. "For he shall have judgment without mercy, that hath shewed no mercy; and mercy rejoiceth against judgment" (James 2:13). The blood of Christ cries out - "Mercy!" It should be the only policy between two men and when relating to other people. "Blessed are the merciful, for they will be shown mercy" (Matthew 5:7, NIV).
We are God's children, and since our heavenly Father is rich in mercy our lives will echo it for all the world to see. "And his mercy is on them that hear him from generation to generation" (Luke 1:50).
And that he might make known the riches of his glory on the vessels of mercy, which he had afore prepared unto glory, - Romans 9:23
Finished Work Faith
Galatians 1:6-9
Paul was very serious about the Finished Work. He prayed that those who preached "any other gospel be accursed." The "perverted" gospel was removing the Galatians from the grace of God. For those who did this, Paul prayed that they would be accursed, which means they would be heading for hell.
The tragedy is that Christians have not understood how to have relationships in the Finished Work. Are old things passing away or are they passed away? The Word of God tells us that they have passed away. Do we have a right to know anyone after the flesh? No. When we know someone after the flesh, we are violating the precious, tender Finished Work of Christ.
A Christian who is operating in the Finished Work always looks at mercy-not at people's sins. A Finished Work Christian always sees others as they are in Christ, and with their potential in Christ. If he sees failure, he ministers grace with love that helps others to grow.
We are always to look for mercy! Way back in the Old Testament, Abraham did some bad things, as did his son Isaac. And what about Jacob? He was double-minded and crooked. The Lord, however, saw all of them in the Finished Work, used them mightily, and referred to them as heroes of the faith (Hebrews 11).
Be Fit into Grace
Luke 14:34-35
Our ways are not God's ways. We see a friend in trouble. Yet, God's way sees a need for that trouble to do something in them in the situation. To us, it seems that certain people do not listen to God's Word. God says that every message gone forth has accomplished what He has pleased. The Word will never return void. Never question the Word with your thoughts. The Word shall prosper.
A lot of people are not fit for the Kingdom. They only fit so far. In the Kingdom God, has a plan for people to take up His Cross. The Cross makes us fit into grace, or we do not make it in the plan. A lot of people, after the transition of a trial, are left only with Adam and are not seasoned with grace.
Prosper in the trials brought into your life. When you think someone has hurt you, think again in God's thoughts and prosper in the thing God sends. Do not be sent out of a trial by the circumstances therein, but send the life of Christ in to disperse the thoughts that the enemy plotted against your victory. When you get in God's way by being in God's thoughts, you will prosper (Psalm 1:3). You touch a situation with Heaven. With every commitment made, we are responsible. God made a commitment when He gave us the Word. He took the responsibility of the Word and made a commitment that it would never return void. We are after God in everything, living as a product of the Word of God.
John 11-13
Wisdom Produces Happiness
Proverbs 3:13-18
Our happiness must depend upon the Word of God and we must not become attached to things that will take us away from it. Too many times we place our happiness in temporal things. Then, when they are taken away, our joy soon fades too. Just knowing about wisdom is not enough. Happiness cannot be produced by knowledge alone; it is always a result of wisdom. It can only come from the Word of God. It is an effect of God's righteousness.
When we have wisdom, we have insight from above. "She (wisdom) is a tree of life to them that lay hold upon her; and happy is every one that retaineth her" (Proverbs 3:18). All of us need to have a regular diet of wisdom, for it "is the principle thing; therefore get wisdom" (Proverbs 4:7a)
It is worth more than rubies (2) and gold (3). When you get wisdom, a promise of happiness comes with it. "A man's wisdom maketh his face to shine, and the boldness of his face shall be changed" (Ecclesiastes 8:1b).
Happy is the man that findeth wisdom, and the man that getteth understanding. For the merchandise of it is better than the merchandise of silver, and the gain thereof than fine gold. She is more precious than rubies: and all the things thou canst desire are not to be compared unto her. Length of days is in her right hand; and in her left hand riches and honor. Her ways are ways of pleasantness, and all her paths are peace. She is a tree of life to them that lay hold upon her: and happy is every one that retaineth her. - Proverbs 3:13-18
For wisdom is better than rubies; and all the things that may be desired are not to be compared to it. - Proverbs 8:11
How much better is it to get wisdom than gold! and to get understanding rather to be chosen than silver! - Proverbs 16:16
Day Star
2 Peter 1:19
In Second Peter, we have an interesting Greek phrase: "...until the day star arise in your hearts." The key word "arise" is anatello. The phrase refers to doctrine arising in your heart to the extent that it totally controls your essence by the Spirit and the Word.
Numbers 24:17 told of a Star that would arise out of Jacob and a Scepter out of Israel. Daniel 12:3 declares that those who lead many to righteousness shall shine as stars. In Matthew 2:2, the star in the east led the wise men to Jesus-the bright and Morning Star.
God wants the "day star" of doctrine to arise in our hearts. He desires that doctrine would come through our human spirit and go down into our heart through the mind, emotions, conscience, self-consciousness, and volition. It will completely take over the streams and rivers of life that flow from God, through us, to others, and back.
Doctrine permeates and perpetuates the life of God's nature within us when we are filled with His fullness. Every deficiency is filled up. The past with its problems is gone forever. The present is filled with the promise and provision of His power. The future is sure, as we know we are being conformed to Christ's image in His perfect plan.
Be in God's Thoughts
Isaiah 55:8-9
Think about the hours people spend with thoughts that are not God's. Your thoughts will make you nervous, angry or pacify you as they minister outside of God's mind. Anything that is not God in thought is under the category of vain thoughts. But how do we not think our own thoughts if we have a mind to think with? Through Proverbs 16:3, we commit our works unto the Lord and our thoughts shall be established.
The only work we have left to commit is the work of believing (John 6:28). Committing faith becomes your only source of work. Our faith in His work establishes our mind in grace.
Our thoughts are like what our environment, our education and our religion has affected us with. But God eliminates our thoughts and speaks to us in His faith about our life. Do not become passive toward your thoughts, but revenge Satan's thoughts with obedience. If we do not do this, then we will not be in God's way. Thoughts produce ways. Many times people will not follow in the way of discipleship because they have their own thoughts. Jesus called people without definition. If He had given definition, they would have put it in their own thoughts and interpreted His call. Our thoughts always lead us to a way of temporal security. If Christ's thoughts had been that, He would never have gone to the Cross to end the old and start the new way through grace.
John 7-10
The Call to Freedom
John 8:31
The great historian, Will Durant, expressed it well when he said, "The first condition of freedom is its limitations." In today's culture, man's freedom and liberty are limited to himself. Man has placed himself as the end result and solution to all things.
The call to freedom is for people to realize how destitute they actually are without Christ. One might say, "I have never heard of Adam's sin," or "Is it fair for God to see me as totally depraved?" However, beyond a shadow of a doubt, the doctrine of total depravity is very comforting. It releases God to work on our behalf. It also lays the foundation for many blessings we have in Christ. It allows an omniscient, omnipotent, all loving, compassionate and merciful God to be our only limit.
The Word of God is the highest form of spiritual authority; and that authority must govern, regulate, and maintain our Christian life. The Word must be that which sanctifies us (2), orders our steps (3), and heals us (4).
True freedom is limiting ourselves to God and His Word and allowing that Word to be lifted up as a standard of truth. If God and His Holy Scriptures are your only limitation, you are free. Then said Jesus to those Jews which believed on Him. If ye continue in my word, then ye are my disciples indeed; And ye shall know the truth, and the truth shall make you free" (John 8:31-32).
Then said Jesus to those Jews which believed on him, If ye continue in my word, then are ye my disciples indeed; - John 8:31
Sanctify them through thy truth: thy word is truth. - John 17:17
Order my steps in thy word: and let not any iniquity have dominion over me. - Psalm 119:133
He sent his word, and healed them, and delivered them from their destructions. - Psalm 107:20
Full Faith
Ephesians 1:23
Through careful study, we know that there were two thousand years from Creation to the Flood, and two thousand years between the Flood and the Cross. Now, nearly two thousand years have passed since the Cross.
Because the hour is so late, the world needs to see Christians who understand the fullness of Him that fills all in all. Pleroma believers are broken people who know that not a single thing can separate them from the love of God. By these believers, the Body of Christ increases itself through evangelism and is edified in love.
Pleroma is a Greek word that speaks of the fullness that Christ can give. Pleroma faith fills up every empty place-filling all the deficiencies in a man. In this kind of faith, the scars and wounds of the past are taken away, bringing in a brand-new abundant-life relationship with the Word of God through the Holy Spirit and Jesus Christ.
As Christians alive at this hour, we have received a mandate to grow into that fullness. We are to decrease in ourselves and increase in the grace and knowledge of our Lord Jesus Christ (John 3:30).
Love Without Conditions
Ephesians 3:14-19
If we have unconditional love, we can bear others' burdens. Unconditional love does not charge another person. It loves beyond the knowledge of the fact of what the person has done. Other people get love not from us, but through the Holy Spirit in us. The fruit of our lives is God. No longer are we regulated by what our senses tell us in situations. We do not spend time comparing the spirituality of those we see, but we live in an absolute love toward all involved despite the changes brought about by the pressures of situations.
Do not cut off the opportunity for God's mind to be expressed because your life is regulated by standards toward other people. Only an unconditional love can be the basis for the will of God to be executed. God's thoughts are not our thoughts. Therefore, we must live in faith to forsake our own interpretations of what we think should be. We have no right to question sovereignty. Sovereignty does what it wants with its own power. Standards are used as a means to know instead of allowing people to grow in the grace of life.
What would be more beneficial? To be ministered to with unconditional love, receiving grace for weakness, or to be confronted with the knowledge of inadequacy without any way of escape to life through grace? Do not fret over people's lives that do not measure up to your standard. Let God work in and out what is pleasing in His sight.
John 4-6
The Extension of Grace
Colossians 3:1-2
God's grace is inexhaustible. It comes to believers from God the Father, then Jesus Christ, the Son. One must understand that the natural man does not receive the things of God (2). He (the natural man) cannot manifest the life of God by himself. Yet, when we received Jesus Christ as our personal Savior, we received a treasure in our earthen vessels.
It takes a vessel to be broken for the treasure to be manifested. If it does not happen, then the treasure will not be expressed. This is why there are times of pressure an trials in a Christian's life because God wants His life to shine through our mortal bodies.
I Peter 1:7 tells us that God tests us for the purpose of approving us. After he approves of us, He gives us an abundance of His grace. Now, the believer receives this love and than extends it to the world, making an invisible God visible. Those who do this reveal the heart and purpose of Jesus Christ in Satan's backyard (this world).
God wants us to grow int he inward man, and He does it through the death of the natural man (4). The believer must live from faith to faith (5), according to an eternal value system. "If ye then be risen with Christ, seek those things which are above, where Christ sitteth on the right hand of God" (Colossians 3:1).
If ye then be risen with Christ, seek those things which are above, where Christ sitteth on the right hand of God. Set your affection on things above, not on things on the earth. - Colossians 3:1-2
But the natural man receiveth not the things of the Spirit of God: for they are foolishness unto him: neither can he know them, because they are spiritually discerned. - 1 Corinthians 2:14
That the trial of your faith, being much more precious than of gold that perisheth, though it be tried with fire, might be found unto praise and honour and glory at the appearing of Jesus Christ: - 1 Peter 1:7
For which cause we faint not; but though our outward man perish, yet the inward man is renewed day by day. - 2 Corinthians 4:16
For therein is the righteousness of God revealed from faith to faith: as it is written, The just shall live by faith. - Romans 1:17
What Past?
Ezekiel 47:9-10
God has no plan for the past. The past is gone. It is over. We should not bring up the past unless it is to deal with something and clear it up once and for all. He has provided a tree-the Cross-to deal with wounds from the past that might linger in the subconscious and unconscious mind.
God has a plan for now and for the future. That plan has an eternal purpose, and it shall come to pass! We send out missionaries into all parts of the world to minister Christ to the unbelievers. Every time they come back, they say, "Those people are living now. Those who were dead in their sins are alive! They are alive forever, and they are in God's plan."
We have been commended unto God and to the word of His grace. A ministry that does not magnify the Word based on grace is a ministry that is still in the Old Covenant. Except for a few choice words that complement the New Testament, some people have never come out of the old. Yet, God wants to bring us into His river of life where everything is new. The power of God is so great, so beautiful. The power of the river carries us through; we do not swim. The current comes from heaven, flowing into the marriage, into the family, into friendships. Even in indifferences, God takes us over.
System vs. Attitude
Galatians 5:4-9
God uses the spotlight of conviction through the Word to reveal truth about us. God wants us to come out of our systems to live in an attitude. A system is an absolute way of doing things because of knowledge that works through reasoning. Some lives are made up of systems. People get saved and carry their systems into their Christian walk. They add to salvation a system of works, instead of believing in a faith that works by love.
Live in God's perception instead of Satan's system. God has a perception caused by the Word. It is faith, the attitude that produces life rooted in grace. Christ desires man to live in a perceptive faith by the Word. Do not analyze why something happened. Do not live by reason based on what you have learned rationally, that which has been seasoned by culture and senses. This avails nothing. Just live by faith instead and let that avail. Walk from faith to faith as your attitude of perception. Live in the order of Christ's Word, which produces the life of Christ's Spirit.
You reveal your system of living and you reveal how you perceive by the nature of your conclusions. When you present a situation with faith, that perception will lead you and guide you through that situation and conclude in that attitude. Do not always try to live in the reasoning powers of a system, but instead live in the faith attitude of perception.
John 1-3
Learn of Him
Philippians 2:13
He wants you to learn of Him. He has many things to teach you and to do for you, and He has a tremendous plan for your life. He as provided the Body of Christ and the assembly of believers as a place to be rooted, grounded, stabilized, healed and strengthened. He as provided other believers to bless you and he wants to make you a blessing to them. It is in the Body of Christ that we learn of Him - of His grace, His finished work, His plan and purpose, and it is there that we learn how to reach out to others in practical evangelism.
Jesus said seven times in the book of Revelation for each individual believer to "hear what the Spirit says to the churches." It is hearing what the Holy Spirit teaches in the churches that causes us to consistently overcome in life and glorify the Lord Jesus in time (2).
There are many commandments that Jesus Christ has given but He first wants us to know that He has finished the work. When we fulfill these commandments, it will be God in us both willing and doing of His good pleasure (3).
For it is God which worketh in you both to will and to do of his good pleasure. - Philippians 2:13
He that hath an ear, let him hear what the Spirit saith unto the churches; To him that overcometh will I give to eat of the tree of life, which is in the midst of the paradise of God. He that hath an ear, let him hear what the Spirit saith unto the churches; He that overcometh shall not be hurt of the second death. - Revelation 2:7,11
For it is God which worketh in you both to will and to do of his good pleasure. - Philippians 2:13
The Result of Grace
Hebrews 12:26-28
When something is committed to you, it becomes a part of you. It motivates and gives purpose. The glorious Gospel has been committed to every Christian. Many go and share the Gospel in difficult places because something was committed to them.
We have an eternal purpose, fulfilling a plan that was made millions of years ago. We didn't earn it and we do not deserve it. He places us in the center of the world with grace for every step, every detail, and each direction. Every action and every event in God's plan for our lives is conditioned by grace. What we do, what we think, where we go, the money that supplies what we need-it is all the result of grace.
Finally, through the operation and energy of grace, when God is done, the only things remaining will be what cannot be shaken. That is God's eternal purpose and the provision of His plan. We receive a kingdom that cannot be moved.
We can experience divine stability because we have the Father's plan, the Son's execution of the plan, and the Holy Spirit's revelation and glorification of Christ. We have been given definition from the Word of God on how to live. Therefore, we know how to walk, to think, to feel, and to confess.
Creative Receptivity
Joshua 1:7-8
Meditation makes me strong. Worship is precious, and when occupied with praise I will not be occupied with anything short of what God deserves in my attitude toward Him; but that which gives me substance for adoration, for praise, and for worship is meditation.
Meditation leads to concentration. Concentration leads to an amplification of the singularity of thoughts that God wants me to experience in the darkroom of my potential, so I can experience the revelation of His purpose in the particulars of my life. Meditation causes me to be pregnant with the Word of God, and this pregnancy has a chance to deliver the life of substance in my experience to produce the character of God's life.
As believers learn to worship based on meditation, praise based on concentration, and response based on adoration, those believers enter into an amazing deliverance by the Word. They have entered into the pregnancy of the Word that they have been subjected to through the concept of faith in the grace of creative receptivity. When believers do not worship, praise, meditate or concentrate, they become people who are not good receptors for God's revelation. All things leave them wanting. The only time they experience glory is when they are rested or have a need. We can live in the continual Word deliverance brought through meditation.
Luke 22-24
Visible to a Lost and Dying World
Hebrews 11:27
What are we to do, now that we are Christians? Abide, rest and recognize what He has done, learn of Who He is and let Him motivate us from this place of rest into a life of good works (2); (3). We are now God's because He purchased us. He bought us (4) with the price of His own blood (5) - the purchase of his finished work.
"I beseech (urge) you therefore, brethren, by the mercies of God, (All that God has accomplished for us in His Finished Work), that ye present your bodies a living sacrifice, (which is already) holy, acceptable unto God which is your reasonable service" (Romans 12:1). It is only reasonable now that Christ has sacrificed Himself for us and one the work to save us to the uttermost, that we now are left with simply presenting ourselves to Him, having already been accepted, and made holy on the grounds of His finished work (6); (7); (8). This means that we are not capable in ourselves, but available to His power and might (9); (10); (11). Together as a Body of believers, we make an invisible God visible (12) to a lost and dying world.
By faith he forsook Egypt, not fearing the wrath of the king: for he endured, as seeing him who is invisible. - Hebrews 11:27
This is a faithful saying, and these things I will that thou affirm constantly, that they which have believed in God might be careful to maintain good works. These things are good and profitable unto men. - Titus 3:8
For we are his workmanship, created in Christ Jesus unto good works, which God hath before ordained that we should walk in them. - Ephesians 2:10
Take heed therefore unto yourselves, and to all the flock, over the which the Holy Ghost hath made you overseers, to feed the church of God, which he hath purchased with his own blood. - Acts 20:28
Forasmuch as ye know that ye were not redeemed with corruptible things, as silver and gold, from your vain conversation received by tradition from your fathers; But with the precious blood of Christ, as of a lamb without blemish and without spot: - 1 Peter 1:18-19
And, having made peace through the blood of his cross, by him to reconcile all things unto himself; by him, I say, whether they be things in earth, or things in heaven. And you, that were sometime alienated and enemies in your mind by wicked works, yet now hath he reconciled In the body of his flesh through death, to present you holy and unblameable and unreproveable in his sight: - Colossians 1:20-22
According as he hath chosen us in him before the foundation of the world, that we should be holy and without blame before him in love: To the praise of the glory of his grace, wherein he hath made us accepted in the beloved. - Ephesians 1:4,6
And ye are complete in him, which is the head of all principality and power: - Colossians 2:10
For this cause we also, since the day we heard it, do not cease to pray for you, and to desire that ye might be filled with the knowledge of his will in all wisdom and spiritual understanding; - Colossians 1:9
That he would grant you, according to the riches of his glory, to be strengthened with might by his Spirit in the inner man; Now unto him that is able to do exceeding abundantly above all that we ask or think, according to the power that worketh in us, - Ephesians 3:16, 20
Your Cross, Your Victory
2 Corinthians 5:14-15
We need to understand that there is no way a man can take up God's Cross. But am I going to leave Jesus Christ alone with that bloody death? No. I died with Christ, therefore it is my cross. He took me with Him so I could be successful and victorious in Satan's world, going forward with a resurrected, offensive life against the kingdom of darkness. Every born again believer has this glorious privilege.
As a result of taking a stand in this victorious position, all of the fruit of the Spirit comes into my life. I have a new desire to worship God and to love people.
In the morning, I go to God, and in Resurrection life, I take up my cross. He died on His Cross, and now I take up my cross, which means I am crucified with Him-past tense! That is my cross: that I would accept His Cross and my death, burial, and resurrection with Him.
The Cross is the basis for the dynamics of a ministry that has power, of the preacher with an anointing, of a ministry that manifests God. It is the reality and spiritual experience of knowing Jesus Christ in His Ascension and in His Finished Work ministry on earth but through the power of Resurrection because of the Cross.
Corporate Meditation
1 Chronicles 4:10
God wants us more and more to come together in belief. In this particular age because of the light we are responsible for and with the teaching we have experienced, it is vitally necessary to enter in by faith to every step God advances with the Body.
God is cultivating within His Body corporate meditation, that the mind of God and results of power may be loosed in our midst. Meditation is not using the processes to think of something special, nor is it placing your brain in neutral to enter into passivity. It is simply quietly reiterating silence and quietness before God without being occupied with prayer or worship. When one meditates, he does not necessarily praise or adore God, but he just thinks of God and waits to come into the will of God for meditation.
Though, of course, the heart is filled with worship and praise, we are talking about the occupation of the mind. The entire substance of your soul is worshipping and praising. Your mind is now listening to God, so He can have an opportunity through your subjectivity and your objective openness to have you meditate on His choice. Meditation comes in and it reproduces and facilitates the neutralizing processes of amplification for your future concentration, adoration, worship and praise. Meditation: allowing God's mind to expand throughout your being with the power of its life, generating response from your heart and healing to your body.
Luke 18-21
Winning Battles
I Samuel 17:47
A problem commonly faced by believers is subjectivity. Subjectivity is placing supreme value on what we think, feel, and experience instead of what the Lord reveals. We must see that the battle is the Lord's (1). It is not our battle. Even our lives are not our own (2). What have we to give that we have not received from the Lord? (3). The power is not of us, but of Him who gave us this treasure in our earthen vessel (4).
Satan's plan is to get us to take on burdens that are too heavy for us to bear. He wants to overload us with cares of this life and loves it when believers are anxious about things that are God's responsibility. Do you worry about the Goliaths in your life? Does the state of your personal resources regulate your joy? It is so easy to be overwhelmed by the details of this life.
After we have worked hard, prayed, loved at all times, and invested Christ in the lives of others, it is up to the Lord to come through. We sow the seed; He brings the harvest.
Embrace what the Word of Life says about your situation! Live in God's definition for your life, and you will win all the battles that come your way.
And all this assembly shall know that the LORD saveth not with sword and spear: for the battle is the Lord's, and he will give you into our hands. - 1 Samuel 17:47
What? know ye not that your body is the temple of the Holy Ghost which is in you, which ye have of God, and ye are not your own? - 1 Corinthians 6:19
For who maketh thee to differ from another? and what hast thou that thou didst not receive? now if thou didst receive it, why dost thou glory, as if thou hadst not received it? - 1 Corinthians 4:7
But we have this treasure in earthen vessels, that the excellency of the power may be of God, and not of us. - 2 Corinthians 4:7
Fellowship with the Cross
1 Corinthians 2:2
The Cross is not to be something we "know," nor is it to be something we "believe" in. The Cross is something we take up. We ought to embrace the Cross more than any other thing in this world.
Foolish to the world but precious to the saints, the Cross occupies that place in time and eternity where every man must take a stand: for or against it. The issue is eternal life. The means? Death.
No man can escape it. Every man, however, has an opportunity-and a choice. Calvary, and all that it stands for, represents an even place for everyone who is drawn there.
The greatest man of God with years of wisdom and service is reduced to trembling with exceedingly grateful rejoicing when he touches the truth of what happened on a wooden cross nearly two thousand years ago.
The most noble, virtuous, loving, transforming, transcending, dynamic, powerful, forceful, energizing object in this world is the Cross. Meaningfully and experientially, the Cross must always be our ultimate frame of reference.
Don't Even Listen!
Romans 16:17
"Mark them which cause divisions and offenses contrary to the doctrine which ye have learned; and AVOID THEM" (Romans 16:17).
"If there come any unto you, and bring not this doctrine, receive him not into your house, neither bid him God speed: For he that biddeth him God speed is partaker of his evil deeds" (2 John 10:11).
We are the instruments on earth that God uses to bind the forces of darkness. Peter was given the keys to the Kingdom, so that he might bind on earth the devil's work and loosen on earth Jesus Christ's life. We should be careful never to align ourselves with the enemy because our mind is so impressionable, and impressions can be made that last an extremely long period of time.
We should remember this doctrine and learn it well. Avoid what the devil is releasing. Even if what is said is true in terms of time, refuse to complement the kingdom of darkness by giving place to what the devil wants you to receive in terms of impressions. We are not to be affected by anything other than the life of TRUTH. Never give place by even listening to a negative statement; never entertain true facts that are not true in terms of God's facts. "Take heed what you hear" (Mark 4:24). Always bind the plan of the devil by never letting him have you carry an indelible impression that will only come out and be released to complement his kingdom six months later. Rebuke the party who is not binding but loosening the devil's plan of attack. Love as God does.
Luke 14-17
God's Thoughts Concerning You
Jeremiah 29:11
"For I know the thoughts that I think toward you, saith the Lord, thoughts of peace, and not of evil, to give you an expected end" (Jeremiah 29:11). Whenever problems arise there are some that react because they are not kept by the Word of God. We must stop in the midst of pressure and trials and think with God toward ourselves. God is for us (2). and "Greater love hath no man than this, that a man lay down his life for his friends" (John 15:13).
So many times we understand that He loves us, but we have a problem receiving it because it is free. The devil tries to deceive us into thinking that we must work for His love. It is free! Simply receive it and watch it transform your life. No matter what goes on around you, remember God is for you and He has no thoughts of evil toward you, only thoughts of peace.
"Peace I leave with you, my peace I give unto you: not as the world giveth, give I unto you. Let not your heart be troubled, neither let it be afraid" (John 14:27).
For I know the thoughts that I think toward you, saith the LORD, thoughts of peace, and not of evil, to give you an expected end. - Jeremiah 29:11
What shall we then say to these things? If God be for us, who can be against us? - Romans 8:31
Thankfulness
Romans 6:17-18
A great release comes to the Christian who is thankful. Even in the midst of difficulties, his heart overflows with the joy of the Lord. Although Satan's attacks are specifically designed to bring discouragement, the act of giving thanks brings protection for our souls and minds.
We have been released from the captivity of sin, redeemed by the blood of the Lamb, Jesus Christ, and His Resurrection power is now at work in us. His mercy is our dwelling place. We are His people and He is our God (Jeremiah 30:18-22). These are the themes that should ring out from within our hearts.
In 2 Chronicles 5:13, trumpeters and singers were appointed to "make one sound to be heard in praising and thanking the LORD." Each morning, noon, and evening, this group was to stand and give thanks to God.
God told David to have the singers praising Him in the temple all day and night. They were to be paid just to sing. God wanted them to sing around the ark because He loves to be thanked and adored. He uses it to fill the hearts of others with thanksgiving.
When you hear the singers sing, thank God, join in, and worship from your heart.
Binding and Releasing
Matthew 16:19
The enemy has been released to the earth. His attack continually is through releasing. He releases his own opinions through supernatural projections and his own purposes. Wherever there are people available to join the enemy's plan of attack there is rejoicing in his camp. If people cooperate with his strategy of releasing, then the devil has made one more step forward in affecting the minds of men with his corruption of lies and darkness that leads them to Hell. The devil has literally no power over men who are in Christ but to persuade them of his lies. He is a serpent eating the dust, enjoying the filthiness of deceiving the earthly nature of man, a nature that is subject to his rule. The quickening power of the Holy Spirit alone is what delivers man from this worldwide deception.
The sadness of deception is that man now enters into the devil's strategy of releasing. Man receives an impression through another man, releases it and propagates it without the mind of Truth to bind it. The devil releases and releases again. He does it through people, worldly people, and through Christians as well.
A Christian should bind what the devil has released by never listening or receiving what he has released. We hear God and release what God is and what God has said. We are not subject to the reign of the serpent. We have been delivered from the folly of a fool. We are God's people. We speak through God the Word of God to release God!
Luke 10-13
Perfectly Joined Together
I Corinthians 1:10
The mind of Christ revealed in the Word of God is the basis for unity in the church. As each member thinks with Christ, all members will have the same content in their minds. Through the Word and participation with the Holy Spirit, they will attain unto like-mindedness. This request was made "in the name of the Lord Jesus Christ," which means by virtue of His character or divine disposition. Divine disposition is characterized by comfort, love, strength, communion, affection, compassion, forgiveness, graciousness, etc.
Paul said, "Fulfill ye my joy." The principle here is that like-mindedness produces joy and calm cheerfulness because the minds are sharing together a united purpose, the love of Christ, and the same content of thought. Like mindedness is the result of a positive, free volitional choice toward categories in the Word of God by the individual members of the Body of Christ in order to express His character and purpose. This oneness of mind is shared by the Body as a whole, because the mind of Christ is a constant, stable, unchanging, attribute or system of thought. Gifts, personalities, and methods are diversified, but they are not the basis for unity. Bible doctrine, the mind of Christ, and the expression of Christ are the premise for unity of the Body of Christ, which occurs with joint participation in the Holy Spirit.
Now I beseech you, brethren, by the name of our Lord Jesus Christ, that ye all speak the same thing, and that there be no divisions among you; but that ye be perfectly joined together in the same mind and in the same judgment. - 1 Corinthians 1:10
Right Vocabulary, Right Thinking
Hebrews 5:8
To have an individual sense of destiny with God is one of the greatest things for a believer. First comes faith perception of God and of His Word, then the transfer of truth into the soul begins. It all starts with understanding vocabulary.
A believer can never express himself beyond the vocabulary he derives from God's Word. Communication defines what we are and where we are. If someone knows only a few words of English, that is all he can communicate. When a person learns more words, his communication expands.
The mind develops the memory, and the memory produces pathways for learning processes. These processes develop conditioned thoughts from God, which are conditioned convictions. Conditioned godly convictions overrule anything we feel, desire, or want.
Our learning is determined by how we develop new pathways or memories. But unless we exercise what we have learned by reviewing it often, those conditioned thoughts will decrease.
When we know God's vocabulary and learn to implement it, we have a very beautiful way into the life and power of Christ, whereby we are able to exercise true spirituality.
The New Cause has Arrived
Genesis 3:14; Romans 8:2
Adam is the effect of the Tree of the Knowledge of Good and Evil. This tree is the first cause to produce the effect of what it is. Adam's nature now knows what is good and bad without the life of God. To Adam, God is not important. He thinks that he can live quite well with knowledge alone. So Adam becomes the second cause of a multitude of effects. He becomes the second cause of thousands of misconceptions, of lies and opinions that hold no water when tested by the eternal pressure of God.
Eternity bursts these skins. Let us consider the treading places of man and learn to walk softly. Why should we be the effect of a lie and then continually live in the effects of a liar? The law builds our life to the limitation of natural phenomena. We always are trained to think in terms of working to gain, of reaping what we sow, of knowledge giving us great gain, and of our natural temperament and personality being the cause of what we will now be.
We readily accept and believe the truths of cause and effect and readily fall at their mercy. We ultimately find ourselves to be the effect of the second cause who dictates and legislates to us on the basis of the first cause.
Jesus has eliminated the second cause completely and placed us into a position where we will never again be the effect of the first cause. We are now subject to God. Through Him, we have all power, subject to His Headship alone. In every realm we are more than conquerors.
Luke 4-6
The Effects Of The Blood
Hebrews 2:14
"Forasmuch then as the children are partakers of flesh and blood, He also himself likewise took part of the same; that through death he might destroy him that has the power of death, that is, the devil" (Hebrews 2:14). Jesus took part in humanity, but not in its sinfulness. His blood was the blood of God. The blood of Jesus, then, is precious indeed, incorruptible, innocent and free from the stain of Adam's sin. It avails for us: it is efficacious (2), cleansing (3) and life-giving (4). The foundation for the whole New Testament is the blood (5; 6). No wonder we are warned against diminishing its significance. To do so is to outrage the Holy Spirit of grace.
The born-again believer who both objectively understands and intuitively knows the value of the blood of Christ is the believer who will be constrained to serve the living God with a purged conscience. He will not be a mechanical Christian who lacks the mystery of God's life. He will experience the animation, vitality and soul prosperity of knowing that the blood of Christ always, forever and daily avails for him. He will be able to achieve the goal of true Christian maturity through his good conscience, and express the proper gracious disposition of love.
Forasmuch then as the children are partakers of flesh and blood, he also himself likewise took part of the same; that through death he might destroy him that had the power of death, that is, the devil; - Hebrews 2:14
Much more then, being now justified by his blood, we shall be saved from wrath through him. - Romans 5:9
If we confess our sins, he is faithful and just to forgive us our sins, and to cleanse us from all unrighteousness. - 1 John 1:9
Then Jesus said unto them, Verily, verily, I say unto you, Except ye eat the flesh of the Son of man, and drink his blood, ye have no life in you. - John 6:53
For this is my blood of the new testament, which is shed for many for the remission of sins. - Matthew 26:28
Now the God of peace, that brought again from the dead our Lord Jesus, that great shepherd of the sheep, through the blood of the everlasting covenant, - Hebrews 13:20
Glory!
Ezekiel 43:4-5
Oh, how the world needs to see a glimpse of the glory of God! But that will happen only when Christians learn to let God be God. God's glory shares space with no other thing. Therefore, when we allow God to fill us with Who He is, we will reveal His glory.
Since Christ's death and resurrection, and now that He is seated at the right hand of God in heaven, we are God's habitation on earth. We are the place where God's glory can rest.
All of us have a history of particular problems. Yet, the answer for every person is to be filled with the glory of God. Victory comes when the nature of God fills us. That is the full counsel of God for the meaning of Galatians 2:20, "It is no longer I, but Christ who lives in me."
Suppose that you have trouble loving a certain individual. You may have tried to overcome something that happened years before, and you just cannot let go of it mentally. But now, God does it in you and for you! As 1 Thessalonians 5:24 tells us: "Faithful is he that calleth you, who also will do it." Also, in Job 23:14, "He performeth the thing that is appointed for me."
Now you can understand why Job esteemed God's words as better and more necessary than his daily food (Job 23:12). God's words are Spirit and life (John 6:63).
Knowledge Beyond Knowledge
Ephesians 3:14-21
It is truly amazing that people can stand so steadfast in what they know. Doctrine and knowledge are extremely important in the Christian faith; however, strength in the inner man is different from knowledge in the outer man. How often do people live in the knowledge of past moments, of doctrine, or in clear-cut objective facts of knowledge? Thank God for a prayer such as Paul's in Ephesians 3. He prayed that Christ may dwell in our hearts. Christ lives in hearts to take us beyond the letter of the objective into the power of the subjective inner man.
When we are strengthened with might in the inner man, this gives us a life that reveals to our hearts the breadth and length and depth and height of God's love. The Gospel is the news of such a life. It is not in word only but in power (1 Corinthians 4:20). It is not objective alone, but a subjective life based upon faith in the objective truths to grant us knowledge that goes beyond knowledge. What I know objectively today without subjective power can never take me beyond what another knows objectively. We may agree on all the facts, but never experience the oneness that only Christ dwelling in our hearts can give.
This love, through the power of the Holy Spirit, takes us far beyond the knowledge of the breadth, length, depth and height as we live in it by faith. Although we do not fall away from what we know, we experience a love that goes beyond what we know so that we might know Him in whom are all unsearchable riches. This is the Mystery of the ages.
Luke 1-3
Freedom In Trusting God
Hebrews 10:23
There are so many products and services on the market that have special labels on them that promise a refund if you are not satisfied. They set up an interest trust. They want you to trust them enough to buy the product or use the service, but sometimes these items do not hold up. A product may need to be returned because of unsatisfactory service. There is always the element of uncertainty. There is one thing that people can truly trust without ever needing to have a clause of satisfaction. God can be trusted no matter what. We should have an attitude of complete faith, for this pleases God (2).
God as our trust because He is not a man that He can lie (3). He is the God of integrity, the only One who can be relied upon at all times. "It is better to trust in the Lord than to put confidence in man" (Psalm 118:8). We are let down so many times because we place our trust in man when God is the only One who is faithful. "If we are faithless, he will remain faithful" (II Timothy 2:13, NIV). Let go and place all of your trust in God; He will never fail you. "Let us hold fast the profession of our faith without wavering; (for he is faithful that promised)" (Hebrews 10:23).
Let us hold fast the profession of our faith without wavering; (for he is faithful that promised;) - Hebrews 10:23
But without faith it is impossible to please him: for he that cometh to God must believe that he is, and that he is a rewarder of them that diligently seek him. - Hebrews 11:6
God is not a man, that he should lie; neither the son of man, that he should repent: hath he said, and shall he not do it? or hath he spoken, and shall he not make it good? - Numbers 23:19
The Identity Crisis
Galatians 5:24
Sooner or later, every one of us must face an identity crisis. We must admit that we have accumulated things that have made us who we are. Then, we must take care of those things by committing them once and for all to the Finished Work, where we have already been crucified with Christ.
People, even if they don't realize it, are constantly searching out their identity. For example, in Genesis 13, Lot sought his identity in materialism. He turned toward the green grass and fertile soil of Sodom because he had an attachment to money. On the other hand, Abraham, Lot's uncle, had plenty of money and possessions, but he did not let them become his identity.
When your identity is in the grace of God and is rooted in resurrection life, moods don't affect you, even when details of life and financial pressures come. You don't have to act weird and have people around you whisper, "Don't touch her today-she's had a good four weeks, but now she's back at it." Adam's identity does not have to be in control. God has made a better way.
Victory can be ours when we derive our identity from Jesus Christ. Then we can experience our heavenly position. What a glorious identity!
Creation Says Something
Psalm 121:1-2
God has designed man with inner eyes. Psalm 121:1 tells the story of a man lifting up the inner eyes of his heart to the hills. Creation has given man an amazing testimony that utters speech and shows knowledge day after day (Psalm 19:2). Creation speaks to the moral conscience of man because he has these inner eyes. The heathen may look at the stars, the moon and the sun and marvel at the workmanship of God. He has a capacity for truth because he has been made with a moral conscience. As the heathen lifts up his inner eyes to the hills, the Holy Spirit witnesses to his heart the truth of God's character.
He realizes now that he should follow after what he sees. This is not worshipping creation or false gods, but it is honoring the Creator in truth. Salvation is truly of the Lord and a great work of God. The Holy Spirit has been poured out upon all flesh ( Joel 2:28) and is so available to witness to the heart of man the truth of God's character.
How often Christians are touched by God's ministry through creation? We worship the Creator as we gaze upon the beauty of the trees and the starry sky. We marvel at the power that holds it altogether, the mind that designed it all, and the amazing purpose that it all has. It is no wonder that the genuine reflection and humility in the heart of a man can lead him to the mystery of salvation as he lifts his eyes unto the hills. The hills just may be the stimuli necessary to establish our thoughts in the peacefulness of Who God is.
Mark 11-13
We Need Each Other
Romans 8:32
The world system is set up in a way that tries to draw us away from one another. It speaks of maturity as being independent of one another. But the Word of God has something different to say. Victory is experienced by God's army as each soldier marches and co-labors together, and it is individually experienced only as it is corporately applied through every joint supplying its portion (2). "We are more than conquerors and gain a surpassing victory through Him Who loved us" (Romans 8:37, Amplified). Together, as a consecrated, devoted army, we experience His victory.
Even Moses, the great and wonderful prophet of God, needed Aaron and Hur to hold up his hands (3). Without his team, he was weak, frail and inadequate. He needed them to supply strength in his weakness, and through their supply the enemy was conquered. In Nehemiah, we see that many men were used to build the wall; they worked together as a team. Team concept was their motto. Alone it would have been impossible to build, but together it was easy. It was a joy to work as a team and manifest God's power.
"So we, numerous as we are, are one body in Christ, the Messiah, and individually we are parts one of another - mutually dependent on one another" (Romans 12:5, Amplified).
He that spared not his own Son, but delivered him up for us all, how shall he not with him also freely give us all things? - Romans 8:32
From whom the whole body fitly joined together and compacted by that which every joint supplieth, according to the effectual working in the measure of every part, maketh increase of the body unto the edifying of itself in love. - Ephesians 4:16
So Joshua did as Moses had said to him, and fought with Amalek: and Moses, Aaron, and Hur went up to the top of the hill. And it came to pass, when Moses held up his hand, that Israel prevailed: and when he let down his hand, Amalek prevailed. But Moses' hands were heavy; and they took a stone, and put it under him, and he sat thereon; and Aaron and Hur stayed up his hands, the one on the one side, and the other on the other side; and his hands were steady until the going down of the sun. - Exodus 17:10-12
The Treasure Within Us
2 Corinthians 4:6-12
We have a treasure inside of us. People are looking for that treasure. If an anointed believer were to talk to one hundred people personally, fifteen or sixteen would recognize the treasure and take hold of it. They can see it in our eyes. Their response reveals a hunger for what we have. In this cold dark world, we have a life that shines, reflecting the treasure.
The treasure has value in itself; but to enrich another soul, it needs to be exposed. The only way the treasure will come out is if God breaks us. So, He sends trouble on every side. "...We are perplexed, but not in despair; persecuted, but not forsaken; cast down, but not destroyed; Always bearing about in the body the dying of the Lord Jesus that the life also of Jesus might be made manifest in our body."
The treasure comes through our mortal bodies, revealing and dealing with any death in our lives, so new life can flow through us to others. The Christian life is simply accepting that the work has been done for me and acknowledging that the work has been done in me (Romans 8:4). Then, while I live in the process of growing in grace, I reveal that God is for me.
Reaping Who We Are
Psalm 18:25-27
As the Bible reveals, God shows Himself merciful to him who is merciful and shows Himself upright to him who is upright, we see an amazing revelation. By no means can we work to become upright or merciful. It is impossible to give what you do not have. The truth is that we have become what God is, and that is love. No longer do we try to become something in the consciousness of ourselves. We are rewarded mercy now and built up supernaturally by God. As you behold Who God is and what He has done, you will have no problem experiencing the nature of what He has given to you.
The Finished Work always reveals the glory of God (Exodus 40:33-35). The Christian is supposed to grow from glory to glory. What is so glorious about our flesh? What is so glorious about our past problems, Adamic complexities, excuses and observations? What is so glorious about our selfish and egocentric exaltation over others or our great self-exhilaration of a fleshly pursuit for vainglory? What is so marvelously glorious about our knowledge in the flesh about issues, controversies and doctrines? The Christian life is not difficult-it is impossible!
You cannot serve with self-interest preserving what you think is God. God is now, and He does not include your flesh. He did not allow the flesh of Moses to enter the Tabernacle when it was finished. God wants glory to fill His house. We are present, but only to be quiet in Him and reap the benefits of who we are from God.
Mark 7-10
A Friend at All Times
John 15:15
Deep in the heart of every individual is a cry to be loved and to have a true friendship. The word "friend" has a much deeper and more significant meaning than is commonly thought of in the world. Consider what the Scriptures teach pertaining to true friendship according to the grace of God.
"A friend loveth at all times, and a brother is born for adversity" (Proverbs 17:17). This verse teaches that a true friend, or Christian friend, loves at all times. In order to understand what the Holy Spirit is teaching, we must go to the Word to define the meaning of love. God is love. When we express the kind of attitude toward one another as in I Corinthians 13, through our Lord Jesus Christ, we enter into true friendship.
Peter appreciated Jesus' friendship and His love even after failing the grace of God, after cursing and after denying our Lord. Jesus lovingly restored him and commissioned him to preach the first message at Pentecost (3). The Lord did not punish Peter. He loved him at all times. What a revelation of genuine love and friendship according to the Cross of our Lord Jesus Christ. Oh, may we be true friends just as Jesus is! "Henceforth I call you not servants; for the servant knoweth not what his lord doeth: but I have called you friends" (John 15:15a).
Henceforth I call you not servants; for the servant knoweth not what his lord doeth: but I have called you friends; for all things that I have heard of my Father I have made known unto you. - John 15:15
Though I speak with the tongues of men and of angels, and have not charity, I am become as sounding brass, or a tinkling cymbal. And though I have the gift of prophecy, and understand all mysteries, and all knowledge; and though I have all faith, so that I could remove mountains, and have not charity, I am nothing. And though I bestow all my goods to feed the poor, and though I give my body to be burned, and have not charity, it profiteth me nothing. Charity suffereth long, and is kind; charity envieth not; charity vaunteth not itself, is not puffed up, Doth not behave itself unseemly, seeketh not her own, is not easily provoked, thinketh no evil; Rejoiceth not in iniquity, but rejoiceth in the truth; Beareth all things, believeth all things, hopeth all things, endureth all things. Charity never faileth: but whether there be prophecies, they shall fail; whether there be tongues, they shall cease; whether there be knowledge, it shall vanish away. For we know in part, and we prophesy in part. But when that which is perfect is come, then that which is in part shall be done away. When I was a child, I spake as a child, I understood as a child, I thought as a child: but when I became a man, I put away childish things. For now we see through a glass, darkly; but then face to face: now I know in part; but then shall I know even as also I am known. And now abideth faith, hope, charity, these three; but the greatest of these is charity. - 1 Corinthians 13:1-13
But Peter, standing up with the eleven, lifted up his voice, and said unto them, Ye men of Judaea, and all ye that dwell at Jerusalem, be this known unto you, and hearken to my words: For these are not drunken, as ye suppose, seeing it is but the third hour of the day. But this is that which was spoken by the prophet Joel; And it shall come to pass in the last days, saith God, I will pour out of my Spirit upon all flesh: and your sons and your daughters shall prophesy, and your young men shall see visions, and your old men shall dream dreams: And on my servants and on my handmaidens I will pour out in those days of my Spirit; and they shall prophesy: And I will shew wonders in heaven above, and signs in the earth beneath; blood, and fire, and vapour of smoke: The sun shall be turned into darkness, and the moon into blood, before that great and notable day of the Lord come: And it shall come to pass, that whosoever shall call on the name of the Lord shall be saved. Ye men of Israel, hear these words; Jesus of Nazareth, a man approved of God among you by miracles and wonders and signs, which God did by him in the midst of you, as ye yourselves also know: Him, being delivered by the determinate counsel and foreknowledge of God, ye have taken, and by wicked hands have crucified and slain: Whom God hath raised up, having loosed the pains of death: because it was not possible that he should be holden of it. For David speaketh concerning him, I foresaw the Lord always before my face, for he is on my right hand, that I should not be moved: Therefore did my heart rejoice, and my tongue was glad; moreover also my flesh shall rest in hope: Because thou wilt not leave my soul in hell, neither wilt thou suffer thine Holy One to see corruption. Thou hast made known to me the ways of life; thou shalt make me full of joy with thy countenance. Men and brethren, let me freely speak unto you of the patriarch David, that he is both dead and buried, and his sepulchre is with us unto this day. Therefore being a prophet, and knowing that God had sworn with an oath to him, that of the fruit of his loins, according to the flesh, he would raise up Christ to sit on his throne; He seeing this before spake of the resurrection of Christ, that his soul was not left in hell, neither his flesh did see corruption. This Jesus hath God raised up, whereof we all are witnesses. Therefore being by the right hand of God exalted, and having received of the Father the promise of the Holy Ghost, he hath shed forth this, which ye now see and hear. For David is not ascended into the heavens: but he saith himself, The Lord said unto my Lord, Sit thou on my right hand, Until I make thy foes thy footstool. Therefore let all the house of Israel know assuredly, that God hath made that same Jesus, whom ye have crucified, both Lord and Christ. Now when they heard this, they were pricked in their heart, and said unto Peter and to the rest of the apostles, Men and brethren, what shall we do? Then Peter said unto them, Repent, and be baptized every one of you in the name of Jesus Christ for the remission of sins, and ye shall receive the gift of the Holy Ghost. For the promise is unto you, and to your children, and to all that are afar off, even as many as the Lord our God shall call. And with many other words did he testify and exhort, saying, Save yourselves from this untoward generation. - Acts 2:14-40
He Is Our Expectation
Psalm 62:5
There is no spot in us. Not only were our sins imputed to Jesus Christ, but He who knew no sin became sin for us that we might be made the righteousness of God in Him (2 Corinthians 5:21). Now when I sin, it is no longer I, because my sin was imputed to Jesus Christ. It is no longer I who live, but Christ who lives in me (Galatians 2:20).
As Christians, we must realize that we are walking in the light of divine power, divine resurrection, divine love, and divine expectation. In Mark 5, Jesus said to the damsel's parents, "I know your daughter is dead-but don't be afraid; only believe."
Power belongs to God. Our expectation must be from Him. We must go to God, even when we haven't been feeling well. Go to Him and say, "God, You are going to have to do it again. You are going to have to do it now. You are going to bring the blessing now-I am going to let You do it now!"
Now is our day of deliverance. Now is our day of healing. Now is a day to be touched by God! One of the great things we see in the Bible is how over and over again when He was on earth, Jesus wanted to help people right away. He is waiting to be gracious to us (Isaiah 30:18).
Husbands, Love Like This
Ephesians 5:23-32
"Husbands, love your wives, even as Christ also loved the Church." Was Christ possessed and manipulated by the Church? God's love cannot be possessed. Christ died for us when we were yet sinners and did more for us through His love than He could ever do if he had settled to live in a love that could be possessed by the response or initiation of the Church in the flesh.
If our lives are dead and we are hid with Christ in God, then no one can hold us or possess us. We have liberty in the Spirit of God. We may be considered a prisoner by some, but we see no prison walls, only those who declare us to be a prisoner of the Lord Jesus Christ (2 Timothy 1:18). This is the bondage that grants us perfect liberty. We are bond-servants. This love is the best that can ever be offered. If we are possessed by another, we are not loving as Christ loved the Church. This kind of love goes beyond theology and self and is a new kind of unity.
Many try to hold other people's flesh together because of fear. Whether it be in a marriage or in a church, we are to live as a package of love that cleanses, ministers and loves continually without attempting to hold the flesh of Adam and all his fears, insecurities, and habits into a particular pattern. As Jesus has illustrated, as our example and as He taught, we love beyond the other party. We are not regulated by murmurings, reactions, or differences but rather, we love as Christ loved the Church.
Mark 4-6
Grounds For Communion With God
I John 2:5-6
Thinking like God and with God is what doctrine is all about. The Lord tells us in Isaiah 55:7-9: "Let the wicked forsake his way, and the unrighteous man his thoughts... For my thoughts are not your thoughts, neither are your ways my ways, saith the Lord. For as the heavens are higher than the earth, so are my ways higher than your ways, and my thoughts than your thoughts."
He will never violate the integrity of His own nature. And we can depend upon the Holy Spirit to show us the essential issues at hand - yielding to the Lord's specific thoughts.
Knowing doctrine is the means to a satisfying relationship with God, because it grounds our communion with Him in reality and truth. Any other kind of association with God is merely a shadow, elusive and subjective in its origin. The Scriptures bear witness: "But whoso keepeth His word, in him verily is the love of God perfected: hereby know we that we are in Him. He that saith he abideth in Him ought himself also so to walk, even as He walked" (I John 2:5 - 6). We must purpose to learn His thoughts on every subject, putting aside our own opinions when there is a conflict, and conform our thoughts to His thoughts. As we begin to think with God's thoughts, our ways will become His ways.
But whoso keepeth his word, in him verily is the love of God perfected: hereby know we that we are in him. He that saith he abideth in him ought himself also so to walk, even as he walked. - 1 John 2:5-6
Now Is the Time
2 Corinthians 6:1-2
"There is therefore now no condemnation" (Romans 8:1a). Do not receive the grace of God in vain. Now is the accepted time. Now is the day of salvation.
Jesus wants us to know that He loves us now. He wants to help us now. We don't have to fear now. Simply believe Him now. He is present to deliver now (Jeremiah 1:8).
"I want you to know that I am filled with compassion and love for you now," Christ says to us. "Today is My day, and I want to deliver you now."
"Save now, I beseech thee, O LORD: O LORD, I beseech thee, send now prosperity" (Psalm 118:25).
The psalmist wanted something to happen now. We can ask God for things now. He will providentially reverse any situation now.
You can pray with confidence: "Lord, you have been doing things for others. I am your child, I want something to happen now. I don't mean to sound offensive, but I need a deliverance now. God, You said, "Now is the accepted time, now is the day of salvation.' So please, Father, do it now."
Love is Perfect
1 John 4:8
The natural, animalistic love man is capable of living in demands that it be satisfied. It is always thinking of a need. It has a wicked imagination and feeds from many sources without finding peace. This is lust-wanting and wanting continually. It is a love that is not love, such as we know Love.
True Love is satisfied with itself and not with what it does. It ministers and reaches out with a completely satisfied and understanding heart to give itself again and again. How wonderful! Without love doing a single thing to produce what people think it should be, it is successful in what it is. God is love. This love never does anything to produce a show. It is not seeking to become something more than what it is. It cannot be surpassed. Without it ever being understood, it is still love. Love is love. We cannot add to it or improve it, regardless of what it does; and we cannot take away from it to make it anything less. God is love, and we are as He is in this present world (1 John 4:17). We are love.
Have you ever met people who have God's love? They perhaps don't say much, but what comes out of their heart counsels you. Love is so present that you receive a ministry that goes beyond the thousands of words of counseling and humanistic psychology. It is no doubt that the penetration of love goes beyond knowledge and beyond our understanding, meeting the need in itself simply as a by-product of what it is.
Mark 1-3
The True Vine
Matthew 13:23
"I am the true vine, and my Father is the husbandman... every branch in me that beareth fruit, He purgeth it, that it may bring forth more fruit" (John 15:1,2).
Jesus is addressing the disciples, whose lives were characterized by confusion and much trouble. He is not dealing with the world, but with the problems that the disciples would face in it. He is also giving the solution to their problems.
Jesus is the True Vine. He is our source of life (2). If we accept any other source, it will result in wounds and inward trouble. The Father will purposefully take away things in our lives that are not abiding in the Vine, because He wants us to be more fruitful. He is not a hard master; it is His good pleasure to give us the Kingdom (3). His purpose is always taking care of the branches to make way for the Word of God to be rooted and established in our lives (4).
It is after this process that we become clean. "Now ye are clean through the word which I have spoken unto you" (John 15:3). Marry wisdom (the application of the Word). Be teachable, abide in what you hear, and trust nothing outside of the Word of God as your source. The result is that fruit will be added to your life.
But he that received seed into the good ground is he that heareth the word, and understandeth it; which also beareth fruit, and bringeth forth, some an hundredfold, some sixty, some thirty. - Matthew 13:23
Jesus saith unto him, I am the way, the truth, and the life: no man cometh unto the Father, but by me. - John 14:6
Fear not, little flock; for it is your Father's good pleasure to give you the kingdom. - Luke 12:32
Rooted and built up in him, and stablished in the faith, as ye have been taught, abounding therein with thanksgiving. - Colossians 2:7
Be Not Afraid
Romans 8:32
Many things in our lives bring fear: the fevered brow of a little baby, news that you or a loved one has cancer, word that someone has been in a serious accident. There is also fear that comes because we don't believe. There are many reasons in this world why people fear.
Bona fide fears are not sinful; they come because of human frailty. When fear comes upon us after we have heard bad news, that is not a sinful type of fear. It is normal because of our frailty; yet, by God's grace the fear will not last long when we learn to look to Jesus Christ. The words of Jesus are so beautiful: "Be not afraid, only believe."
The potential for God to work in His people is indescribable. We are here on earth, and every day we are faced with trauma. Some of us refuse to turn on the news because of what we may see: footage from the latest deadly fire or details of a recent crime spree. Still, the words of Jesus remain: "Be not afraid, only believe."
Let the Spirit of God minister to you. If God spared not His Son, but delivered Him up for us all, will He not also freely give us all things?
Three Kinds of Love
1 John 4:17
Let's talk about three kinds of love: God's love, the devil's "love," and our own love. The first is completely unique. It cannot fail and will perform to meet the needs of people without living in lust, bondage, or introspection. God's love has been given to man so that he might be free to express the nature of God. God's love is not what we do to prove who we are, but rather it is what we possess because of who God says we are. Have you ever tried to love someone without understanding that you are love because of who Christ has made you to be? In Him, we are love. Love is never what we do, but it is knowing we are as He is in this present evil world. He is our peace as well as our all in all.
The second kind of love is the devil's love, which is an animal, natural love. The third kind of love comes from the goodness of my own soul, which initiates and absorbs love and will establish its recipient into a pattern of response. It expects response in a particular way; and if it doesn't get it, it feels uncomfortable. It says, "Love me according to my needs as I very definitely possess you with my own concept of love." As the years pass by, it becomes more and more possessive because the variability of the receiver's response has been "chartered and mapped" to confine him into this understanding of his pattern. This kind of love says, "I now have a great capacity to possess you as I live in the soul-life of love. It is my own."
Thank God for His love that makes us what we are!
Matthew 26-28
Humility and the Heart
Proverbs 29:23
The outward man shall definitely perish, but our inward man is renewed day by day (2). We tend to get involved with outward things, but God always looks on the heart. When Samuel was looking for Saul's replacement, the Lord told him not to look at the outward appearance because God looks on the heart (3).
This is why we must guard our hearts, for when we do, we enter into the principle of humility. "A man's pride shall bring him low: but honor shall uphold the humble in spirit" (Proverbs 29:23). A humble person has quietness and confidence as his strength (4). This is a great program for human relationships. God knew that because of being occupied with external things, we would have trouble relating to each other. But God has a way of dealing with natural, external relationship - the heart is revealed by pressures, finances , anxiety, etc.
We must take a positive step with our hearts and fix them upon God. Humility will take away every secret grudge. Let us not escape the issues. Let us deal well with our hearts. Than we can go forward revealing the nature of God through our lives.
A man's pride shall bring him low: but honor shall uphold the humble in spirit. - Proverbs 29:23
For which cause we faint not; but though our outward man perish, yet the inward man is renewed day by day. - 2 Corinthians 4:16
But the LORD said unto Samuel, Look not on his countenance, or on the height of his stature; because I have refused him: for the LORD seeth not as man seeth; for man looketh on the outward appearance, but the LORD looketh on the heart. - 1 Samuel 16:7
For thus saith the Lord GOD, the Holy One of Israel; In returning and rest shall ye be saved; in quietness and in confidence shall be your strength: and ye would not. - Isaiah 30:15
God Goes Where We Go
Genesis 28:15
God will give us a new heart and a new spirit as we begin to walk with Him. When we walk in the Spirit, we will enter into people's lives through identification. We do not go simply to minister. We go because we actually have God's own love for them.
A man I know holds down two jobs and is busy raising a beautiful family, yet his heart compels him to go soul winning in his neighborhood at different times during the week. It is not unusual to find him weeping with a neighbor. As a result, thirty-five people have come out to a Bible study in that area. That man's heart is making a difference.
Just think of what the love of God will constrain us to do. As His love moves us to serve in identification, it will not seem to be a "duty" to us, even though it is required that we be found faithful. The love of God develops our potential. We can do nothing of ourselves, and we cannot seek our own glory. When the words a man preaches are God's words, his teaching is not his own. That kind of walk develops a capacity for us to lay down our lives and to manifest the nature of God. Best of all, we will not be conscious of what is happening. We simply fall deeper in love with Christ and people as it happens.
Oneness is Only One God
John 17:21; 1 Corinthians 6:17
What would happen if two Christians who were not getting along came together and agreed about the necessity for unity and attempted to unite on the basis of their soul. A few days after they had made a pact in the capacity they had in their soul, they would privately interpret what one another said or meant. They would react in their soul because they had no capacity for God, but a tremendous capacity for themselves.
The Church at Corinth had approximately 100 families when Paul left on his evangelical tour. Church history says, however, that their Church dwindled down to three families. Why? This Church had all the gifts. These gifts were genuine and real, but the problem was that unity was lacking because there was no capacity for God.
The devil wants us to follow God after our soul. It is possible that we could have all the gifts, as precious as they are, but lack the unity that comes only because of God. God is one, though three persons-the Father, Son, and Holy Spirit. The Son was one with God while He was in His humanity because He had a capacity for the Father.
Gifts do not reveal oneness; only God is true unity. Anything outside of God never will be one. Our gifts complement the Body as we live in our capacity for God. The Holy Spirit makes us one with God and one another, just as Jesus was one with the Father. "He that is joined unto the Lord is one spirit" (1 Corinthians 6:17).
Matthew 23-25
Security
Psalm 125:1
So many people reach out for security in anything they can find. But is it really possible for us to find true security? The dictionary defines the word "security" as "freedom from care, apprehension or doubt -- a well-founded confidence." In the midst of our struggling society and rising divorce rate (even among professing Christians), where do we turn for help?
The Bible says that true security is not found in something, but rather it is found in Someone -- the Lord Jesus Christ. "Those who trust in the Lord are like Mount Zion, which cannot be shaken but endures forever" (Psalm 125:1, NIV). God's desire is for everyone to come to know Him through having a personal relationship with Him and to experience His specific plan for their lives. He has made the way possible by sending Christ to die on a cross, making full payment for all of our sins. Christ offers true security for anyone who puts their trust in Him. What God does, He does forever! Although problems, trials and circumstances will inevitably face us, God's unconditional love, His perfect plan for our lives and His promise of heaven will never change. The Apostle Paul, in writing to the Ephesians, said he prayed that "The eyes of your understanding being enlightened; that ye may know what is the hope of His calling, and what the riches of the glory of His inheritance in the saints" (Ephesians 1:18).
A Song of degrees. They that trust in the LORD shall be as mount Zion, which cannot be removed, but abideth for ever. - Psalm 125:1
Get to Know the Author of Love
Ephesians 5:2
I was told this story of a man who had written a book. He later met a woman and asked her out on a date, just as a friend. At the end of the evening, he gave her the book to read. Two weeks later, he asked how she liked it. She said, "Frankly, I didn't like it at all."
They went out on another date. She read the book again, and this time she said, "It's okay, but this kind of book is a dime a dozen. It was nice, but there was nothing special about it."
The relationship grew and he asked her to marry him. She read the book again and fell in love with it. On their honeymoon, the woman read the book a fourth time. Now, because her husband was the author, she loved it more than ever. What made that book special to the woman was its author. As she got to know the author and grew in her love for him, she was able to appreciate the expression of his heart.
It is the same with the Bible. The thing that makes this Book priceless is the Author. When we know the Author, we will love the Book. Every word will be fresh, every category will have its rightful place as a wall of doctrine is established in our souls. Thank God for that.
So Are We
1 John 4:17
If we realize Christ's love in us, then we come to understand the amazing perfection of God in our experience as love flows through us. We can have boldness in the Day of Judgment because God dealt with the sin in us so that He could live inside of us, and then put us inside of Him. We have boldness to live in the victory of such truth as this because every issue of self has been dealt with by the Cross. We do not have to fight yesterday's battles, chase last year's effects, live in the environmental causes of evil, be confronted with superficial accusations, or fall into the demise of spiritual decline through Satan's program to educate our minds in the realization of the horizontal values of human exchange. We do not ever have to falter in human deterioration from the life of faith, but instead we enter into His victory and receive the gift of righteousness, which is Him alone.
Jesus did not have to die to be righteous, neither did He have to do anything to gain it, because Jesus is, was, and always will be righteous. Jesus Christ never had to prove His compassion in any way, because He is filled with it. He is filled with what He is- compassion-and, therefore, He simply rests in Who He is. He does not have to perform to be, but He is so He always performs. Jesus never has to wait to achieve, but He has achieved so we wait as that achievement is revealed. Jesus does what He does because He is never anyone else but Who He is.
Matthew 16-19
Medicine of a Merry Heart
John 15:9-11
Everyone wants to have a capacity for a cheerful disposition and general happiness. The psalmist said in Psalm 119:70b, "I delight in thy law." In the Hebrew, this is rendered "thy law (the whole realm of Bible doctrine) delights me." Orientation to the Word of God causes the believer to enter into delight at its prospects, propositions, promises, principles and portrayal of the person of Christ. The believer delights himself in the Lord (2), which means be occupies himself with Christ's person (3, 4, and 5).
Understanding the finished work of Christ produces a cheerful disposition. "In the world ye shall have tribulation: but be of good cheer [cheerful, positive disposition]; I have overcome the world" (John 16:33b). It is no wonder that Jeremiah said in the spirit of delight and of redemptive review, "Thy words were found, and I did eat them; and thy word was unto me the joy and rejoicing of mine heart: for I am called by thy name [identified with you], O Lord God of hosts" (Jeremiah 15:16).
It is the intention of the Lord Jesus Christ to fulfill our joy through His spoken Word (6) and the desire also of all the Apostles (7). The capacity for a cheerful disposition is compatible to the finished work victory of Christ and is contagious in the Body of Christ and medicine to the soul. "A merry heart doeth good like a medicine" (Proverbs 17:22a).
As the Father hath loved me, so have I loved you: continue ye in my love. If ye keep my commandments, ye shall abide in my love; even as I have kept my Father's commandments, and abide in his love. These things have I spoken unto you, that my joy might remain in you, and that your joy might be full. - John 15:9-11
Delight thyself also in the LORD; and he shall give thee the desires of thine heart. - Psalm 37:4
Wherefore, holy brethren, partakers of the heavenly calling, consider the Apostle and High Priest of our profession, Christ Jesus; - Hebrews 3:1
Wherefore seeing we also are compassed about with so great a cloud of witnesses, let us lay aside every weight, and the sin which doth so easily beset us, and let us run with patience the race that is set before us, Looking unto Jesus the author and finisher of our faith; who for the joy that was set before him endured the cross, despising the shame, and is set down at the right hand of the throne of God. For consider him that endured such contradiction of sinners against himself, lest ye be wearied and faint in your minds. - Hebrews 12:1-3
When Christ, who is our life, shall appear, then shall ye also appear with him in glory. - Colossians 3:4
These things have I spoken unto you, that my joy might remain in you, and that your joy might be full. - John 15:11
That which we have seen and heard declare we unto you, that ye also may have fellowship with us: and truly our fellowship is with the Father, and with his Son Jesus Christ. - 1 John 1:3
Revealing God's Heart
2 Chronicles 20:33
God wants to give us new hearts that reveal genuine love for people. Think of Jesus Christ's life and how His heart was always revealed toward the lost. His identity wasn't in His greatness, His power, or His glory. Instead, He allowed Himself to be associated with transgressors and to be called the friend of publicans and sinners. No one needs friends more than sinners! And the One who did not sin now stands as our greatest friend.
Amaziah followed the Lord, but not with a perfect heart (2 Chronicles 25:2). He didn't lie or cheat, and he was faithful as a leader. He did everything he was supposed to, but he didn't serve God with a mature heart that identifies in compassion.
God is after perfect hearts. A person can serve God, seeming to do everything that is right, but not with a perfect heart. Every believer needs to examine his heart. Is it toward the lost? Does he identify with the down-and-outer, the up-and-outer, and those who are in harm's way because of weakness?
When we walk with God, He gives us a new heart where the Holy Spirit will shed His love abroad. This love enables us to identify, encourage, and win those who are wounded, defeated, and lost.
What is the True Light?
1 John 2:8-10
Darkness privately interprets the light. When darkness privately interprets the light then it makes that light darkness. If my eye is not single, then I will never be full of light. If I know good and bad then that will privately interpret love. Love is the Tree of Life. I am required to eat at only one tree and no other. I must have love, or else my light is not light, it is darkness.
The answer to life is that the true light now shines. "He that loveth his brother abideth in the light, and there is none occasion of stumbling in him" (1 John 2:10). If we can love our brother with a love that cannot fail then, without question, our rationalizations and knowledge of sin and weaknesses can never dominate our light. For love has eliminated these. Now, there is none occasion of stumbling.
Among the brethren, there is one way of proving all things, and that is through a love that is full of light. In Proverbs 30:19, "The way of an eagle in the air." What a wonder this is. Why? The law of gravitation is still existing, but the eagle has a capacity to fly despite this law. How true it is! We still have the law of sin and death. We still have a nature that is subject to darkness and the strength of our emotions without God. Yet, the law of the Spirit of life in Christ Jesus has made us free from the law of sin and death. Love goes beyond knowledge, peace beyond understanding, and Christ carries us beyond our limitations of how we limit God.
Matthew 8-11
Riches On The Right Road
Matthew 7:13-14
"Enter through the narrow gate. For wide is the gate and broad is the road that leads to destruction, and many enter through it. But small is the gate and narrow is the road that leads to life, and only a few find it" (Matthew 7:13-14, NIV). There is but one gate through which the unregenerate human being will find salvation and eternal life - that gate is Jesus Christ. A new believer enters through this gate cleansed by the blood of the Son, sealed by the Holy Spirit and restored to fellowship with the Father. The keys to the Kingdom and the promises of an unchanging God are his immediate possessions. He has all the blessings and resources of eternity to draw from as he takes his first step in his walk with Christ.
However, the believer must, at this point, be wisely cautioned. Just as the gate to salvation is singularly restricted, so too, the path that leads to life in the Christian walk is narrow indeed. When seen amidst the web of alternative worldly routes, this road seems to be a most singular and restricted one. But when the believer chooses to stay on this path, he experiences the riches of inspiration, joy and blessings.
Enter ye in at the strait gate: for wide is the gate, and broad is the way, that leadeth to destruction, and many there be which go in thereat: Because strait is the gate, and narrow is the way, which leadeth unto life, and few there be that find it. - Matthew 7:13-14
Resurrection Victory
2 Corinthians 5
There is immeasurable value and virtue in Christ's resurrection. Not only is every sin paid for, but, by the grace of God, a Christian is absent from the body and present with the Lord the moment he dies. As Stephen was dying, he saw Jesus stand up to meet him (Acts 7:55).
Whatever terrible thing that can happen to a Christian will be followed by victory. On the Isle of Patmos at the age of 98, the apostle John was tortured terribly. Yet, John saw the glorified Christ who comforted him on that terrible island of persecution.
The three Hebrew boys were placed in a furnace, and King Nebuchadnezzar thought he was triumphant (Daniel 3). But in that furnace was the Fourth Man. Those boys weren't hurt at all! Victory came out of a furnace that was turned up seven times hotter than ever before.
Daniel was thrown into the lions' den, and he was put there just when they were the most hungry (Daniel 6:16-24). The angels shut the mouths of the lions.
Adversity can attack us on the outside, but it doesn't have to be internalized as stress. We have resurrection joy and resurrection peace. We know that we know that Jesus is resurrected!
Meet for the Master's Use
2 Timothy 2:19-20
What God wants in the Corporate Body are vessels of honor and not vessels of dishonor. God has asked us to purge ourselves from the vessels of dishonor so that we might be meet for the Master's use. The vessels of dishonor are the vessels of wood and earth. To be a wooden vessel is like a person who is manipulated by humanistic phileo love. This love is good, but is not absolute in its character. It is relative. Consequently, in the Church, it falls far short of being a pillar and ground of the truth. Rather than expressing an inexhaustible nature, it depends solely on its own qualifications to produce what is necessary. It is considered an angel of light love substituted for the life of Christ.
Just as Eve was deceived by a beautiful light, so likewise Christian after Christian is deceived by this kind of love. Rather than knowing Christ's love through the power of the Holy Spirit, this kind of person fails to purge himself from this vessel of dishonor. This light, which is not the true light, will not qualify under every test. Jesus has promised a love that will never fail.
The earthen vessel of dishonor represents eros love, which is an animalistic, sensual kind of love that man is capable of experiencing when he lives in his natural or carnal state. Needless to say God's house must be purged from this kind of vessel. We are to be meet for the Master's use in the Corporate Body by living as the love of God.
Matthew 5-7
The Privilege Of Intercession
Isaiah 54:16
The key to effective prayer is praying in the Holy Spirit. This means allowing the Spirit of God to show us what to pray for. When we participate in sharing God's burdens through prayer, then we can share the blessing of His joy. It is imperative to pray in the Holy Spirit always. "Praying always with all prayer and supplication in the Spirit" (Ephesians 6:18a).
As we look for the words to say when praying, the Holy Spirit will bring them, and He will give us illustrations into the situations that He has laid the burdens on us for. Remember, "My burden is light" (Matthew 11:30b). Bible doctrine is the resource that the Holy Spirit draws from for us to pray intelligently. "Thou hast magnified thy Word above all Thy name" (Psalm 138:2b).
It is such a blessing and a joy to become vessels of intercession for the Holy Spirit. This is totally by grace, but we must be free from the cares of the world. It is God's desire for us to fulfill our responsibility without having any anxiety. So take your anxieties and cares and cast them upon Jesus. Then, we will have the privilege of being an intercessor for God.
Behold, I have created the smith that bloweth the coals in the fire, and that bringeth forth an instrument for his work; and I have created the waster to destroy. - Isaiah 54:16
The Tomb Is Empty
Acts 1:2-3
There is no one in the tomb where they laid Jesus. It is empty. On that Resurrection Sunday, Jesus Christ came forth, just as He said He would. Resurrection power made Him alive again. Death was conquered once and for all.
Why is it then that so many live as if He were still in the grave? The men and women who walked with Jesus for three years witnessed countless demonstrations of the power at work in Him. Still, many of them were consumed with fear and doubt. Darkness did have its hour. Jesus really did die on that cross. All did seem lost on that Friday.
And yet, Sunday did come. Jesus was alive. In compassion and glory, He revealed Himself to the disciples in resurrection form. The record of it all is there for us. Christ Himself said, "Blessed are they that have not seen, and yet have believed" (John 20:29b).
Victory will come to the believer. We may live in the midst of the power of darkness. Darkness may have triumphed for a moment, but it will not reign over us. There has been a resurrection.
We have a risen Savior at work in us today. By His resurrection power, we can enjoy total victory in every area of life.
Take Off Thy Shoes
Joshua 5:13-15
Many times people are burdened with great responsibilities. Joshua was placed into a tremendous position of great responsibility in succeeding Moses. Imagine what it would be like trying to fill the shoes of Moses, the meekest man upon the face of the earth (Numbers 12:3), who led the Hebrews from Egypt through the Red Sea and during 40 years in the wilderness.
God reassured Joshua in the beginning of his ministry that He would never leave him nor forsake him and that no man would be able to stand before him all the days of his life. As He was with Moses, so He would be with Joshua. However, under the pressure of responsibility, Joshua learned an invaluable lesson. As Joshua lifted up his eyes and looked, he saw a man ( Joshua 5:13). This man, Jesus Christ, stood with His sword drawn. The sword was drawn so that Joshua could be relieved of his responsibilities without being passive and careless.
Now, it was the Lord's desire for Joshua to take off his shoes and stand on holy ground, living by faith in the power of God's holiness. Our responsibilities become privileges in the Kingdom as we respond to the call to take off our earthly shoes and be stripped of our pressures and weights, accumulated by the attempt to protect the Lord's host by our assumption that we are the captain.
We have only one Captain, the Lord. He promises us a light burden and easy yoke; for He shall fight for us and we shall hold our peace. Praise the Lord, our responsibilities are His.
Matthew 1-4
If Only They Knew
Matthew 23:37
Picture Jesus Christ the Nazarene as He comes upon the mountain of Jerusalem. "And when as He approached He saw the city, He wept (audibly) over it" (Luke 19:41). He said, "Oh, if Jerusalem only knew the peace that belonged to her".
Luke 19:42 says, "Exclaiming, Would that you had known personally, even at least in this your day, the things that make for peace (for freedom from all the distresses that are experienced as the result of sin and upon which your peace, that is, your security, safety, prosperity and happiness depends)! But now they are hidden from your eyes" (Amplified). What would it be like to hear Jesus Christ, who was God in human form, audibly weep? John 11:35 says, "Jesus wept." The Greek word here is dakruo. His physical body shook because He wept so deeply. Matthew 23:37 says, "O Jerusalem, Jerusalem, thou that killeth the prophets, and stonest them which are sent unto thee, how often would I have gathered thy children together even as a hen gathereth her chickens under her wings, and ye would not!"
Imagine somebody wanting to love you , forgive any wrong you have done and then give you a gift of eternal life. The only condition placed on you is to receive the gift, but you refuse. When you multiply that with the millions of people who were created by God, but who reject Him, it is no wonder that Jesus wept audibly over Jerusalem and was so overwhelmingly burdened for the lost.
O Jerusalem, Jerusalem, thou that killest the prophets, and stonest them which are sent unto thee, how often would I have gathered thy children together, even as a hen gathereth her chickens under her wings, and ye would not! - Matthew 23:37
The Absolutes of Eternity
Revelation 4:6
Heaven is an absolute. Thank God, the only death for the believer is physical death (2 Corinthians 5:8). Hell is also absolute. What motivates us in the love of God are these absolutes.
Don't deviate from the absolutes. Let's enjoy the rich blessings we have. Every Word of God is pure. We have an absolute faith and an absolute prayer. We can think absolutely through grace, mercy, and love; and we can enjoy absolute victories as overcomers with a foundation from God.
If you seem to be in the worst state that anyone could be in, don't give up. You are just as precious to God as the most spiritual person on earth. Don't give up because of failure. You are so precious to the Father. This is absolutely true. God's love for us is permanent, unconditional, and unchanging.
You may be struggling and fighting some battles. Let the Body of Christ fight them with you. Let others pray with you, love you, and help you. Receive these absolutes from God and be built up by them as you continue to build on an absolutely sure foundation.
Let Me Out!
Danie1 3:17-18
How many people give thought to getting out of the furnace? How few are the minority who have a dogmatic loyalty to God and do not care if they are delivered and would rather just stay in and meet God? How much time do people spend trying to rationalize their way out of a furnace for preservation's sake? They always feel they have some better idea that would benefit them and God, even spiritually. Christians do not want the furnace. The reason why is that they lack the mystery of godliness called faith.
If I do not have a faith that stays true to God anyway, then I do not have God's faith. God is able, but if not, I am still staying true to my faith decision. When we really experience the kind of humility that depends completely on the faith of Christ, then we do not care whether it is a furnace, a jail or hatred from a community. We stand on the foundation of Calvary and we do not rationalize away God's demand for us to take up our cross.
Few are like Gideon's 300. Many do not like the furnaces. Instead, they want Heaven down here in a continuing city and not the faith of Christ. They want things all modern and up-to-date while still going to church, if they please. Too many people lack the conviction and dogmatic loyalty and integrity of faith. They gird themselves about with their own concept of Christianity, thus God cannot take them where they would not go naturally that they might reveal the Fourth Man in their furnaces.
Malachi 1-4
Communion With God Causes Action
I John 1:3
Every relationship turns sour when the absence of communion is assuaged with personality structure, ceremony, or just plain responsibility. Do not replace communion with methods. Marriage that is reduced to responsibility or jobs that mean nothing more than a paycheck lead to drudgery, disappointment and boredom. The solution does not lie primarily in the outward arrangement of things, but rather in communion. God is beautiful for situations (2).
Our tendency is to displace communion with details of life. "My soul cleaveth unto the dust: quicken thou me according to thy word" (Psalm 119:25). The result is what statisticians call a "scattering effect," meaning that our neglect has an impact on every person living.
Let God be your life and major preoccupation in everything you do. Only He can deal with every detail. Communion with God will heal your relationships, give you grace to turn the other cheek and give you a burden for the world's lost. On the other hand, 96 percent of the world's projects never leave the drawing board. Broken promises, broken hearts, a lack of planning and resources have caused many to be disillusioned because they have not communed with God. "Let God arise, let His enemies be scattered" (Psalm 68:1a). Arise with God through the Holy Spirit at Calvary. Your communion with God will produce His action in your life.
That which we have seen and heard declare we unto you, that ye also may have fellowship with us: and truly our fellowship is with the Father, and with his Son Jesus Christ. - 1 John 1:3
Beautiful for situation, the joy of the whole earth, is mount Zion, on the sides of the north, the city of the great King. - Psalm 48:2
Eternally Secure in Christ
Hebrews 13:5
God declares that there is no spot in us (Song of Solomon 4:7). We belong to the King, and we are "all glorious within" (Psalm 45:13). This is abso lutely true. It is God who called us. It is He who justified us. Those He justified, He glorified (Romans 8:30). This is an absolute: in God's eyes, we are glorified.
Absolutely, we are justified, sanctified, and glorified. We are growing every day of our lives to be more like Him. We are complete in Christ, we are mature, and we are seated above. He did it, we believe it, and that settles it. Grow in this absolute. Rebound if you fail; isolate the sin, forget it, and don't worry about it. He took care of it. If you don't know and understand the absolute truth of eternal security, read the Bible. Study the character and nature of God. Once you begin to grasp this reality, you will be so blessed.
Remember this: If you say you have not sinned, you make God a liar. But if you confess your sins, He is faithful and just to forgive you and to cleanse you from all unrighteousness (see 1 John 1:8-10). Eternal security doesn't give us a license to sin. What it gives us is an ability to live in a process without being hypocritical, inwardly pretending.
The Blueness of a Wound
Proverbs 20:30
"The blueness of a wound cleanseth away evil. ..." When we are wounded the little capillaries (blood vessels) are broken and blood rushes to the place of injury to heal the body and it produces a black and blue mark. It may be blue but the blood cleanses away evil. The blueness is produced by the blood.
Satan may wound us but the Blood of Christ rushes to the place of injury and cleanses away evil. Evil may come in isolated times but the Blood of Jesus Christ cleanses us from all sin. Every believer should get to know the power of the Blood for the revelation of his victory.
Always, the Blood cleanses away evil. The Blood has saved us from wrath (Romans 5:9). It does present us faultless before God's presence with exceeding joy. No wound can overcome the power of the Blood. The Blood alone cleanses away the evil. Our conscience is purged by its power so that we might serve the living God.
Have you been wounded lately? Do you have a capacity for yourself or are you thankful for the blueness of that wound? Are you occupied with the Throne, the Blood, and Christ? God will take you into places you would not go. He takes us so that we might have a new capacity for Him. If we listen to some people and observe certain situations, it would stir up our soul; but if we listen to God, it will stir up our spirit. Look at the wound! It's blue! Thank God. Our capacity is for God, our salvation. We are stirred up for His marvelous work.
Zechariah 6-10
The Honor of His Leading
John 21:18
Christ said to Peter, "When thou was young, thou girdedst thyself, and walketh whither thou wouldest: but when thou shalt be old, thou shalt stretch forth thy hands, and another shall gird thee and carry thee, whither thou wouldest not... Follow me" (John 21:18, 19b). As with Peter, the road we walk when we follow Jesus will undoubtedly lead us to places where we would not naturally want to go. These unknown areas in God's call may be within the standard boundary lines of our own city, state or country; or, as the church in Jerusalem,we may be taken to a Judea, Samaria, or to a more distant land.
Christ has commissioned us to be witnesses "unto the uttermost part of the earth" (Acts 1:8a). Christ had proclaimed that the Gospel is to be preached in "all the world" to "every creature" and to "all nations." If this is going to happen, we must be open to the possibility of a call to the foreign mission field. We must not always assume that it is the "other guy" who is called to go.
Let us educate ourselves about missionary needs and enter into fervent prayer for the lost throughout the world. Be sensitive to the heartbeat of God. If He chooses you to be an ambassador for Christ in another land, you will have the honor of going "where thou wouldest not" and preach liberty to the captives. This is indeed an honor!
Verily, verily, I say unto thee, When thou wast young, thou girdedst thyself, and walkedst whither thou wouldest: but when thou shalt be old, thou shalt stretch forth thy hands, and another shall gird thee, and carry thee whither thou wouldest not. - John 21:18
Absolute Faith
Psalm 11:3
A believer must never deviate from the foundation of Christ. He must keep building properly on that foundation through the absolutes of the Word of God. Otherwise, his capacity for the moral precepts of the Word will deteriorate, and life will become nothing more than a religious game.
We live in an age of relativity. Few hold on to truth. "Situation ethics" promotes inconsistency and a lack of stability in society. The effects have been devastating, even in the Church.
God's Word is absolute. We must have His standards. A marriage needs standards. Husbands and wives shouldn't think about going out on one another (see Ephesians 5); this is God's standard. A pastor should not usurp any authority over the lives of men and women in his congregation. While he should speak directly from the Word of God, in love, he must trust God for the decisions people make with their volition.
The only house equipped to weather the storms of this world's system is the house that rests on the sure foundation of divine absolutes. God cannot lie. Everything the Bible says about the Father, the Son, the Spirit, and His people is true.
Let's live by the standards of absolute faith.
Water Every Moment
Isaiah 27:3
No one has ever had a bad moment without first living in the effects of a bad one. No one ever murmured without first giving place to a negative spirit. I give what I live in. If I live in the effects of myself, I will forfeit the mercy promised to me from God ( Jonah 2.23). Why should I be underprivileged when God has privileged me never to be under? Never give place to the moments that lead to the underprivileged state of unfruitfulness. Abound by the authority granted to you through redemption. Jesus never rested in Who He was, even though He was perfect. He rested in the love of the Father. He was never independent to live in the effects of bad moments even though, as God, He had that possibility. He lived in the privilege of power through the Word and the Spirit.
We rest in redemption. We will not live in the effects of our Adamic genealogy, the stimuli of the present atmosphere, the persuasions of certain personalities, or the conditions of particular situations. We are seen leaning upon our Beloved coming up out of the wilderness. Even though we have gained enough ground so we could rest in who we have thus far become, we must continually have the mind of a Levite. Our inheritance is not the land, it is God. Jesus never settled in His sinless life, but He followed the Father through faith.
Thank God for moments of life rather than the self-conceit of knowledge to give us un-ordained moments of death.
Haggai 1-2
Knowing His Voice
Knowing His Voice
John 10:4
Do you ever wander around with a feeling that nobody cares? ...that there is no one to guide you to the right path? There is a Divine Shepherd who loves and cares for every sheep in His flock! He cares for you!
The word shepherd, poimen, means protect. Our Lord protects the sheep. He always walks before them. He calls them and talks with them, so they know their Shepherd's voice (1). When a stranger's voice calls the sheep -- they will not respond! They will not even listen. A stranger's voice will always attack. It will steal, kill and destroy. The goats will not hear the Word of God -- so they will hear the stranger's voice.
We must get to know our Father's voice and heart -- through prayer, listening to the Word of God and reaching out to the lost. The children of God hear His voice as He guides and leads them into the perfect will of God (2).
We, as children of God, must realize that our Savior is never too busy to hear our pleas. He is always there -- ready to help and be an aid to our cries. He is always there to guide us to the right path... just call on Him! "Casting all your cares upon him; for he careth for you" (I Peter 5:7).
And when he putteth forth his own sheep, he goeth before them, and the sheep follow him: for they know his voice. - John 10:4
For this God is our God for ever and ever: he will be our guide even unto death. - Psalm 48:14
Little People, Big Results
Judges 6-8
Gideon was a small man in an insignificant tribe; however, God saw Gideon as a general leading an army. "I know Gideon will be afraid, but he is going to defeat the Midianites through My plan," God said. "He will be a great general, effective in conflict and battles." With an army of just three hundred, Gideon put the attacking Midianites to flight, and Israel was "in quietness forty years in the days of Gideon" (Judges 8:28). None but God saw Gideon that way. The Lord saw the potential in a little man from a small tribe.
Bad marriages, broken homes, poor decisions- God doesn't see those in you. He didn't even see them when they were going on, except to identify with your suffering and to love you in spite of them.
The Father is always looking upon the Son. When you started looking upon the Son, you began to receive reflections of the Son through the Holy Spirit and His nature within you. Believe that He can do anything for anybody no matter who he is.
I could tell you so many great things God has done in people's lives. He has always made a way. When there is a work of God, nothing can stop it (Acts 5:39).
A Potential Blessing
Romans 6:3-4
The devil is constantly working to fulfill a plan while the Lord rests in the completion of a finished plan without thought of strife. The devil knows that the age is late and time is short for him to work upon the rationalistic and carnal mind of the Christian who dwells in the characteristics of his own self-life. This type of Christian is a person who has never received the liberation of Calvary. He lives occupied with himself and he never realizes the potential blessing within him. His life never goes beyond his emotions, his mind never goes beyond his own thoughts, and his single eye never goes beyond his own sight. He is so filled with himself that all he can discuss is himself and the problem and obstruction he becomes to himself, while trying to live the Christian life in some kind of acceptable manner. Instead of being consumed with a portion of Heaven, he lives below tilling his own lot.
There are two men, one is sick and the other is dead. One is experiencing what the other is heading toward. One feels bad and is having it rough, while the other has long since experienced the result of co-crucifixion. Jesus will never take your life though He crucified it. He will not take it, though He will not let you keep it. He has a positional truth that He reckons you are dead before you even experience it, so He can fellowship with you during the transition as you have a sickness unto death and no longer co-exist with your Adam.
Zephaniah 1-3
Draw Near
Hebrews 10:2
The Pharisees, in Matthew 23:23-24 (2), were so occupied with insignificant details that they missed the chief things of life. They were so concerned with the speck in other men's eyes that they missed the beam in their own.They were so busy studying the points of God's Word that they missed the visitation of the Living Word. And they were so occupied with satisfying the demands of God in every detail; yet, they took part in crucifying His own Son.
If there is one thing that the Bible says to the world, it is that "God is for us." Some would say that this is only true for some, that the rest of the world lies under a curse and the wrath of God. And certainly this is true in one respect. There is nothing to look forward to in the future of a man without Christ. But God sent His Son. He "delivered Him up for us all" (Romans 8:32a). The Bible does not say that God was so angry with the world that He sent His Son to save mankind; it says simply that God loved us so much that He gave His son, to deal with our sin and its effects, reconcile us to the love of God and reveal that love to us. God never needs, or needed to be reconciled to us -- but we do to Him. Draw near to Him.
Let us draw near with a true heart in full assurance of faith, having our hearts sprinkled from an evil conscience, and our bodies washed with pure water. - Hebrews 10:22
Woe unto you, scribes and Pharisees, hypocrites! for ye pay tithe of mint and anise and cummin, and have omitted the weightier matters of the law, judgment, mercy, and faith: these ought ye to have done, and not to leave the other undone. Ye blind guides, which strain at a gnat, and swallow a camel. - Matthew 23:23-24
Possibilities and Potential
2 Corinthians 4:4-5
Jesus never sees people in their condition of sin. He sees them in a heavenly love that paid for every sin they committed. He sees their possibilities.
It was a stormy day when, along with just fifteen other people, Charles Spurgeon, at the age of fifteen, went out to hear a speaker. The invitation for salvation was given, and Spurgeon was saved. He would go on to become a great servant of God who touched many lives. He wrote a number of books that are still blessing Christians a century after they were first published. Only sixteen came out that day, but among them was one who became known as the "prince of preachers."
Don't look upon people's failures-if you do, you will end up failing. Don't listen to gossip and look upon what someone just did. Look to Jesus and pray about what the person is going to be some day. Always see what God has done, then look ahead to what He is going to do.
It is so easy to look at our nation and to see only the bad parts, the effects of what fallen men have done. Don't undersell God's ability to bring revival. Don't undersell the effect our prayer can have on the lost.
We have amazing potential in the love of God.
Heavenly Contentment
1 Timothy 6:6
The only contentment that is gain to us is the contentment that comes through godliness. How false is the concept of the world, where people live in material or social contentment and find that that is great gain to their lives. People can be content with so many things and yet never experience godliness. In the end, they find it was great loss to them either eternally or spiritually as they meet the Lord Jesus.
God wants every Christian to live in contentment. When a person worries and lives in anxiety and a state of frustration, he is intimidating the character of God's plan and challenging the purpose of God's details. To worry is to slander God in His foreknowledge. Though we may be in unusual adversity, we can remain godlike. Though there are many things you may have prayed for and they have not come to pass, you live like God with contentment.
Jesus was always content with the Father's plan. His contentment in the Father's provision always gave Him His faith-purpose in His experience. With godliness we are content to wait 13 years for Isaac. We are content if Lot has the best ground and we end up with the leftovers. We are content if Esau gets the good soil while we have Jacob's birthright. We learn to be like God through Christ with contentment. We no more suffer the loss of anxiety, the frigidity of perplexity, or the superficiality of being without purpose. But we live in the contentment that results from godliness.
Habakkuk 1-3
The Burden-Bearers
Nehemiah 4:10, 17
"The strength of the burden-bearers is weakening, and there is much rubbish; we are not able to work on the wall" (Nehemiah 4:10, Amplified). How important do you think your prayer life is to the local assembly you are a part of? In this passage, we see that Nehemiah needed those who could bear great burdens. This was necessary to finish the wall.
As Nehemiah needed those people to carry these burdens, consider the even greater need your local assembly has for you to help carry its burdens to God. Each assembly needs those who will go to their "prayer closet" to intercede and petition God for those who are "working on the wall." There will often be obstacles that will prohibit the "wall" from being completed, but those who faithfully pray can persevere until they see the task accomplished.
The role of the burden-bearer cannot be emphasized enough. Consider verse 17a, "Those who built the wall and those who bore burdens loaded themselves so that everyone worked." It was necessary for them to bear great loads so that those who worked could fight with one hand and work with the other. Their importance in getting the wall completed was vital; likewise, each church needs those who will be available in prayer. What an outstanding privilege it is to hold up other members in the Body of Christ by going to God in prayer and bearing their burdens.
And Judah said, The strength of the bearers of burdens is decayed, and there is much rubbish; so that we are not able to build the wall. They which builded on the wall, and they that bare burdens, with those that laded, everyone with one of his hands wrought in the work, and with the other hand held a weapon. - Nehemiah 4:10,17
Eternal Words
2 Corinthians 13:8
The words that God speaks are eternal. They were settled in heaven billions of years ago for this very hour. Every time we hear the Word of God preached, it is a fountain of life that renews, refreshes, and rekindles the spirit within.
People are drawn to churches that teach grace because of the nature of the grace message. Yet, some of those same people go against the grace message. They come because of unconditional love, and then they go against it because they cannot live up to the message. They are drawn to it because of the Finished Work, and then they try to "unfinish" what Christ has completed.
We can do nothing against the truth. If we try to hurt a brother or sister, we are going against the truth. If we make negative comments, we are going against the truth.
A man of God who is upheld by the Word is led by the Spirit of God. He will always be motivated by love that changes people's lives with a desire to honor the truth (2 Corinthians 5:13-14).
We can do nothing against the truth. We are responsible for the words that we speak. Every word is recorded, and we will face God to give an account for them all.
Abandonment
1 Peter 2:21
Where does it all leave people? Where does this true Biblical Christianity leave people? Since we follow in the example of the footsteps of Christ, we can glean some facts from His own life. He first forsook all that Heaven was in its glory and splendor. Then He took that step into time, and after forsaking all that was in Heaven, He forsook all that could complement Him in an earthly way or give Him any type of natural comfort. He chose to be raised as a boy in the least-pleasurable place.
Because of the convictions of His life, He encountered rejection by those who, in earthly terms, were naturally close to Him. In every way in His life, He suffered the loss of all things. He was misunderstood, rejected, hated and even turned away by those who had seen His miracles. He may have fed 5,000 and healed many who were sick, yet how many followed Him to the Cross? Even His own disciples forsook Him and ran away at Calvary. But the greatest loss of all to the Lord Jesus was to miss the fellowship of God the Father as He had to abandon the Son at Calvary when He was made sin for us. Abandonment left Jesus alone on the Cross in the finality of that moment.
Isn't this what it is all about? If Jesus abandoned everything, then God the Father had to abandon Jesus Christ. Is it not now the message, "Follow, forsake, and abandon?" There has never been fruit where a corn of wheat did not fall into the ground and die.
Nahum 1-3
Finished Work Power
Galatians 6:14
Sometimes believers find themselves with a lack of overcoming power in their lives. The Romans 8:37 (2) mentality (of actually being more than conquerors) does not exist for them, and a sense of emptiness is living deep within their souls. They find themselves as the Apostle Paul in II Corinthians 4:8 (3), troubled and perplexed on every side.
But God has offered the ultimate provision for experiencing overcoming power with Christ. It is simply gazing upon the cross. We must not be distracted by looking at the being occupied with the pressures that surround us. God wants us to focus our view only on the cross and reckon on the reality of our position in Christ (4). The words "looking unto Jesus" (Hebrews 12:2) and those of John the Baptist, "He must increase, but I must decrease" (John 3:30) give us a glimpse of what it means to have a single eye.
Gazing at the cross gives us a terrific sense of dynamic power, strong conviction and the urgency of obedience. One cannot always put into words the power of a simple gaze at the cross. When speaking to another person, you have his attention and his eyes are focused on you. So it is when we look at the cross that the consuming eyes of our Savior gaze back at us with our very being in His heart. Remember the words of the Apostle Paul in Galatians 6:14a, "God forbid that I should glory, save in the cross of our Lord Jesus Christ." Let us take time for a simple gaze.
But God forbid that I should glory, save in the cross of our Lord Jesus Christ, by whom the world is crucified unto me, and I unto the world. - Galatians 6:14
Nay, in all these things we are more than conquerors through him that loved us. - Romans 8:37
We are troubled on every side, yet not distressed; we are perplexed, but not in despair; - 2 Corinthians 4:8
Likewise reckon ye also yourselves to be dead indeed unto sin, but alive unto God through Jesus Christ our Lord. - Romans 6:11
Beating Bitterness
Romans 5:5
Bitterness is a tremendous problem. Top psychiatrists have examined this subject thoroughly and have identified bitterness as the number one emotional problem. Bitterness may be suppressed; its presence may be disguised, denied, and unrecognized when a person is doing well in other areas of his soul.
If we don't apply God's love in a relationship, we grieve the Holy Spirit. We may be justified in our differences with another person, yet we must love them with God's love. If we begin to criticize, judge, and sow discord against them, we will grieve the Holy Spirit in us.
The Holy Spirit sends the love of God through the heart into the five parts of the soul. Having the soul filled with the love of God is one of the most precious things that can happen in the life of the believer.
With God's Word and God's love, the soul has all it really needs. Roots of bitterness cannot spring up when the love and grace of God are allowed to fill the soul to overflowing. Instead of infecting others, we will see curses turned into blessings. The healing power of the Holy Spirit inspires tremendous edification. Ultimately, God's Kingdom is furthered as others draw near to receive redemption, restoration, rehabilitation, and reconciliation.
Sorrowfully Crucifying Love
Luke 23:27-28
Are not we a strange people in some manner? We can give praise to the Son of God, lay palms upon His path, and then soon after shout out to crucify the same Son of God we praised? Isn't it strange that as a Pontius Pilate, we can say, "Take Him and crucify Him, for I found no fault in Him?" Is it not strange the doublemindedness and the confusion in the heart of man, doing just the opposite of what he sees to be true?
It is far beyond the ability of man to make any truthful decision without the conviction of the Word of God and the power of the Holy Spirit. Man so often fails to see the strength of the atmospheric powers in their plan to crucify Love. Man himself continually partakes without even knowing the position he is playing.
If a man does not abandon his mind to God, he will continue to go against the plan of God in some way and join the plan of the devil. The devil does not even call you to be an active participant. Passivity would be just as acceptable as an all-out declaration against the Kingdom of God. A passive man will always have some type of compassion for Christ and His works but never join in for fear of losing his own life. Jesus said in Luke 23 that the people not lament and be sorrowful for Him because He was voluntarily dying and suffering for the guilty. Do not ever feel sorry for a true disciple of God, but feel sorry for yourself in godly repentance that you are at a loss in your eternal experience.
Micah 1-4
Indebted to Grace
Isaiah 66:2
In the beginning of Psalm 51:17, David, out of a deep consciousness of guilt, gives strong evidence that his heart was broken. "The sacrifices of God are a broken spirit; a broken and a contrite heart, O God, thou wilt not despise" (Psalm 51:17). We, as Christians, must acquire this same spirit and attitude.
Andrew Murray, in his book Confession and Forgiveness, tells us that "...For the maintenance and the enjoyment of the right relationship between the Lord and His redeemed, a person should always continue to be aware of how much he is indebted to grace." He desires from us a living, spiritual sacrifice of brokenness. God loves a "broken and contrite heart and He will not despise it." He has said "I dwell in the high and holy place with him also that is of a contrite and humble spirit, to revive the spirit of the humble, and to revive the heart of the contrite ones" (Isaiah 57:15b), and "...to this man will I look, even to him that is poor and of a contrite spirit, and trembles at my word" (Isaiah 66:2b).
In our brokenness, God reveals His life, His mercy, His power in our weakness, His comfort in our sorrow, His healing in our oppression and His love. Therefore, we as believers should walk before God ever knowing that our spirit is broken and our heart is contrite.
For all those things hath mine hand made, and all those things have been, saith the LORD: but to this man will I look, even to him that is poor and of a contrite spirit, and trembleth at my word. - Isaiah 66:2
Honor the Word
Joshua 7:1-26
Jericho was the first city in Canaan, the land God promised to Israel. God said, "Jericho is My city -don't touch a thing in Jericho. The silver, the gold, the brass, and the iron are to be taken out of Jericho and put in the treasury house of the Lord" (see Joshua 6:19). Achan touched what God had set apart, and everything about him was destroyed. His wife, his family, his cattle, and his possessions were stoned and burned with fire.
Jericho belonged to God. The whole city was burned with fire, which speaks of judgment. Furthermore, Joshua warned that whoever rebuilt Jericho would pay with his firstborn! Israel could have any other city in Canaan. They were free to drive out the enemies and live there peacefully, which they did for forty years.
Do we realize what we do when we touch what is God's? This is a very solemn thing to consider. Notice that God told Joshua: "Up, sanctify the people; sanctify yourselves against tomorrow." This came after Israel's defeat at Ai. As the leader, Joshua was responsible to pray for his people and their sanctification.
When instruction from the Word of God is given and we say, "God, by Your mercy and grace I will do this," then the Word is sanctified by our obedience, and God's Word is honored as God's Word.
God's First Fruits for Us
1 Corinthians 15:20-23
Jesus Christ is God's tithe for the world. He is the first fruits of them who came from the grave. Jesus Christ was set apart and sanctified in His humanity for God's use. God took what was His and gave Him as a gift for the whole world. He gave His own Son and shed His precious blood as a tithe for the human race.
"First" is the word we all have to understand. Jesus is the first fruits. God gave from off the top. Jesus Christ was the greatest gift ever given.
The Bible is holy, sanctified, and set apart by God. It is His Word, and it must be put first in every relationship. Every word of God is pure; if we add to it, we make ourselves liars (see Proverbs 30:5-6; Deuteronomy 4:2, 12:32).
Jesus prayed to the Father, "Sanctify them through thy truth: thy word is truth" (John 17:17). We cannot take away from the Word or add to it (Revelation 22:18-19). It is not of any private interpretation (2 Peter 1:20).
The Bible is God's living mind. It should be put first-not our feelings and not our rights. We are to live by every word of God.
Protection in His Promises
Jude 24-25
Many believers never take steps of faith because they are plagued with a fear of failing. One reason why they are not able to bring themselves to walk by faith is because they do not know God's nature. When individuals get to know the Father's heart it is actually easier to take steps of faith than to retreat back into fear of any kind. God is the One who guards and protects (2, 3). He is able to keep us. "I the Lord have called thee in righteousness, and will hold thine hand, and will keep thee" (Isaiah 42:6a). He is superior to who we are and what we can do.
Who does the keeping? God is the only one who can truly keep us. He not only picks us up when we fail, He also can keep us from falling. "The Lord upholdeth all that fall" (Psalm 145:14a). "For thou hast delivered my soul from death, mine eyes from tears, and my feet from falling" (Psalm 116:8). When we do fall, we shall not be utterly cast down (4). His everlasting arms are long enough to hold us up (5) and His grace is continually upon us. This is so because of our position through the finished work of Jesus Christ. Step out in faith and believe in God, for He is for us. Our protection is in the promise that God is always holding us up and He is constantly guarding us. "He that keepeth Israel shall neither slumber nor sleep" (Psalm 121:4).
- Jude 24-25
For the which cause I also suffer these things: nevertheless I am not ashamed: for I know whom I have believed, and am persuaded that he is able to keep that which I have committed unto him against that day. - 2 Timothy 1:12
And now I am no more in the world, but these are in the world, and I come to thee. Holy Father, keep through thine own name those whom thou hast given me, that they may be one, as we are. - John 17:11
Though he fall, he shall not be utterly cast down: for the LORD upholdeth him with his hand. - Psalm 37:24
The eternal God is thy refuge, and underneath are the everlasting arms: and he shall thrust out the enemy from before thee; and shall say, Destroy them. - Deuteronomy 33:27
Abandoned unto Sovereignty
Luke 9:60
Do not allow anything to cause you to fall short of the presence of a loving and living Lord. If our abandonment is to be truly unto God alone, then we must go beyond all that we term a naturally accepted life of discipleship. So many people would readily agree with Jesus when He told the man to "Let the dead bury the dead." Would you not readily associate that statement with the thoughts and standards of true discipleship? But what if Jesus in the next hundred cases encouraged and identified with a heart of compassion, eagerly permitting the man to go home and tend to this matter? What is Jesus' intent? Is it to set up some standard for true discipleship so that others following may abide by the rule of this case? Or, is it to leave us in the extremity and variety of a sovereign situation so we may learn how to live with God?
If a man acted in the way the decisions of Jesus seemed to point to, he could completely miss the whole issue. What is the issue? It is to live a life where you are never left short of God, a life where you never use anything that would prohibit you from experiencing the mind of God for that moment.
The decisions made in this situation need not be a standard, for the principle point here is to know Christ in the mood of the moment because you have forsaken anything that would come between God and you. Be on the resurrection side of the situation and you will know God.
Obadiah, Jonah 1-4
God has Passed by What You See
Micah 7:18-20
Christ will not cure you from the incurable. Jesus gives you the right to live experiencing your wounds if you choose to do so. God will not change Adam, for He gave him up long ago. People spend futile hours pondering the incurable when they think how to rid themselves of Adam. God knew that the only way to deal with the incurable was to pardon iniquity and to pass by the transgression. People look at what God has passed by.
When you look at what God does not look upon (Habakkuk 1:13), then you cannot see and experience the fellowship with God. We must turn our eyes unto the Son who took all our transgressions.
Sin is a transgression of the Law. Christ gave us a new law: "Love one another; as I have loved you" (see John 13:34-35, 15:12,17). All the Law is summarized in one package: love. Sin therefore is a transgression of love. I sin when I do not accept what love has done for me and what it will do through me. Fulfill the new law by thinking with God in His finished thought. It is one thing for the Ten Commandments to be broken; Christ paid for that. It is another thing to reject a free gift of grace and love.
Accept love and see results through grace. We are saved by a gift of love. We are spiritual by a gift of love. We are anointed by what we reveal in love. Pass by what God does not see by confessing the Son who your eyes are set upon. He is in an immovable position with an unconditional ministry.
Amos 1-3
Intensifying Hunger
Psalm 73:28
"And it came to pass that as he was praying in a certain place, when he ceased, one of his disciples said unto him, Lord teach us to pray" (Luke 11:1). Notice that Jesus' disciples did not interrupt His prayer. Intrigued with His intercession, they wanted to know his secret. Seeking God is fundamental, continual and rewarding. It will turn a "whosoever will" into someone unique and special. It is not academic, managerial, technical or moral primarily, but rather it is spiritual hunger. God calls us and draws us. We taste Him (2) and realize it is "good for me to draw near to God: I have put my trust in the Lord God, that I may declare all thy works" (Psalm 73:28). Oh, the countless believers who live in confusion because of their indifference to the Word of God! They try desperately to improve themselves as workers, managers, homemakers, employers, prayer-warriors, preachers, etc. Their language may be religious, but it lacks God's touch and leaves their hearts and lives empty.
When we lose the meaning and sustenance of life, we need to ask God as the psalmist did to "incline my heart unto thy testimonies, and not to covetousness" (Psalm 119:36). If we sincerely pray this, He will intensify our hunger for Him and His Word. He will turn our indifference to praise and thanksgiving.
But it is good for me to draw near to God: I have put my trust in the Lord GOD, that I may declare all thy works. - Psalm 73:28
If so be ye have tasted that the Lord is gracious. - 1 Peter 2:3
Characteristics of Greatness
Luke 22:26-27
The greatness of Jesus Christ was that He considered Himself least and became a servant. He said, "The greatest among you shall be the servant of all." Christ did not come to be ministered to; He came to minister (Matthew 20:28).
It is so much better for a Christian to love than to be loved. It is greater to forgive than to be forgiven. It is greater for a Christian to be kind than to have someone be kind to him. A great Christian excels at patience and doesn't expect people to be patient toward him. He lives on the grace side of life.
It is greater for a husband to lay down his life for his wife than to expect her to lay down her life. It is so much better to obey than it is to give a command. It is so much wiser to have compassion than it is to expect compassion.
Greatness is an attitude of God's grace and love coming through a person. And when that becomes the means of manifesting Jesus Christ's character, then greatness is truly great.
Greatness is revealing humility toward men and meekness toward God. It is showing patience toward those who hurt us while we remain secure in who we are in Christ and in what He has done on our behalf.
Attack to Stop the Flow
Hebrews 4:15-16
The devil was constantly seeking out, through his evil devices, to attack the life of the Son of God. It was his plan and desire to discredit the life of Christ and the expression of divinity in the humanity of the Son of God. We see Jesus as He was, a perfect man with no sin nature and no production of sins. He did not have an inherent nature or personal sin. From the standpoint of His divinity, of His humanity being inhabited by the One He was-God -that life in His humanity was always challenged by Satan and his organized plan. Hell's aim was always to dethrone His humanity so that it could not reveal His divinity.
In clear reality, though we are sinners and He is God, we still have the same life and so we also are the objects of a similar attack. That life of God within us is always being attacked, so that it will not be expressed through our humanity.
Satan will constantly try to get at people's humanity so that they cannot reveal the Life that is inside of them. Satan is well aware that once life is revealed in the proper order of love, in the conviction of the Word, and it begins to flow as a river, then people begin not to look at our humanity, but are occupied with the manifestation of the Life of God's divinity.
Satan's plan is that he might sterilize the Christian so that the Christian may profess all he desires about Christ and, yet, lack the experiential power and life that transforms.
Amos 4-6
Ever Loving You
Romans 8:32
This is a time that God is present to heal (2). He wants to give believers new beginnings - emotionally and physically. There needs to be no striving; it is just simply coming to Jesus. Come to Jesus and He will give you life (3). "Is any sick among you? Let him call for the elders of the church; and let them pray over him, anointing him with oil in the name of the Lord: And the prayer of faith shall save the sick, and the Lord shall raise him up; and if he have committed sins, they shall be forgiven Him" (James 5:14-15).
Many people have the idea that God does not want to heal them. Think of this: is Jesus ever living to make intercession for you? (4). Of course, the answer is yes. It is a throne of grace that we come to (5). He saved us while we were yet enemies (6). We did not earn salvation (7), and definitely do not deserve to be healed. Yet, "He that spared not his own Son, but delivered him up for us all, how shall he not with him also freely give us all things?" (Romans 8:32).
He that spared not his own Son, but delivered him up for us all, how shall he not with him also freely give us all things? - Romans 8:32
And it came to pass on a certain day, as he was teaching, that there were Pharisees and doctors of the law sitting by, which were come out of every town of Galilee, and Judaea, and Jerusalem: and the power of the Lord was present to heal them. - Luke 5:17
And ye will not come to me, that ye might have life. - John 5:40
Wherefore he is able also to save them to the uttermost that come unto God by him, seeing he ever liveth to make intercession for them. - Hebrews 7:25
Let us therefore come boldly unto the throne of grace, that we may obtain mercy, and find grace to help in time of need. - Hebrews 4:16
But God commendeth his love toward us, in that, while we were yet sinners, Christ died for us. - Romans 5:8
For by grace are ye saved through faith; and that not of yourselves: it is the gift of God: - Ephesians 2:8
Glory in the Cross
Galatians 6:14
"God forbid that I should glory, save in the cross...." Whoever I am, whatever my state, whatever status symbols I may possess, God forbid that I glory in any of it. God says, "Don't glory in any of it because you will lose it all when you die."
By the Cross of Christ, I am delivered and separated from the world, and the world is delivered and separated from me.
When I really want to be broken before God, I go alone and let the Spirit glorify the Son on the subject of the Cross. Once, when I was going through a trial, my wife and I drove to a remote area just to be alone with God. There, we closed our eyes, and the Holy Spirit came in to say, "I want you to picture Jesus Christ on the cross. I want you to hear the nails as they are driven through His hands and feet. See His eyes as He cries out, 'Father, forgive them.'" That time was so precious. We wept as we had fellowship around the Cross.
To glory in the Cross means to reflect on it, exalt it, and magnify it in our lives. No matter what comes, we are free and clean through the Cross. We are in Christ, seated in heavenly places with Him (Ephesians 2:6).
At the precious cross of Christ, we exchange our identity for His.