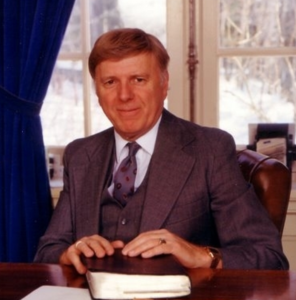 Know No Man
1 Corinthians 1:18
Unto many, the preaching of the Cross is foolishness, because it comes to destroy all good human wisdom. But unto us, the preaching of the cross is the power of God, because it destroys the old to bring in the new, resurrected mind of Christ. The Cross does not save any of the good sheep even to sacrifice, but it destroys all, that we might know only Christ and Him crucified. If people only knew God after their personal crucifixion with Him, how many would still judge others and evaluate them as those people follow God in the direction of His sovereignty? What would people have said to Jesus when, at 12 years old, He went to be about His Father's business? Jesus knew even at that time what it was to have a cross in His life and what it meant to follow that cross in the sovereignty of the plan of God without giving an answer to people for what He did.
God's answer for humans meddling in the plan of God is to enter into crucifixion and then to know no man after the flesh. The flesh here does not speak of the Adam nature because that was taken care of in the crucifixion. But it means not to know people after what their flesh does in physical body action.
We know no man after what he does in the physical realm as he lives unto God in his actions. The physical body is then free to be led in the sovereignty of the plan, the purpose of specifics, and the provision of Christ´s own desire for us to spread redemption.
Psalms 82-84
Godly Edification
Romans 8:28
We do not have any sufficiency within ourselves to evaluate anything from our human resources. This is a difficult concept to grasp, because all our lives we have been saturated with the concept that human goodness pleases God, and we have failed to deal with the truth: "Our righteousnesses are as filthy rags" (Isaiah 64:6a).
One example of our insufficiency is evident in our speech. Our words are not few on earth. We can go on a tangent in a minute talking about any subject if we find the right opportunity and the right person. As believers who represent Jesus Christ, we must be very creative in our speech so that we become salt and light to the listener, as well as to the world. Every wife who reads this devotional should be challenged to practice this principle. Purpose to speak words that build up and edify your husband and family. In addressing each husband who receives this message, he should be encouraged to take time to help his wife, laying his life down for her, loving her as Christ loves the Church.
Find a way to encourage your spouse. If you are not married, find a way to bring out the good qualities in a friend. Discover a way to make your children better children-without compromising truth. Make your church a better church, by initiating divine creativity in your thinking and speech.
Now ye Philippians know also, that in the beginning of the gospel, when I departed from Macedonia, no church communicated with me as concerning giving and receiving, but ye only. For even in Thessalonica ye sent once and again unto my necessity. - Philippians 4:15-16
Warnings and Exhortations
Jeremiah 6:10
Life has so many sharp curves and steep inclines, so many dangerous precipices and rugged mountains. We must hear the Word of the Lord. We must hear it in all of its authenticity, in all of its glory, and in all of its beauty.
God said that the people of Israel would not hear because their ears were uncircumcised. They didn't have a capacity. Their spiritual faculties and spiritual senses were dull. Therefore, they did not have the ability to retain the Word of God.
Proverbs 27:1 tells us to "boast not thyself of tomorrow" because you do not know what a day will bring forth. The opportunities we have to hear the Word of God go by so quickly. That´s why it is so important to be serious, sanctified hearers. Let the Holy Spirit teach you and develop your spiritual faculties and spiritual senses so that you will understand spiritual things.
God will show you privately and personally where we are in these last days. We are living in the reality of 1 Peter 4:7a, "The end of all things is at hand."
The Sovereign Side
Isaiah 45:9; Romans 9:20
One of the most difficult things is to have old foundations destroyed and to let God establish His foundation. People have been reared up in their foundation. They have spent much time at the Tree of Knowledge. They have lived so long according to natural evaluations and logical conclusions. Then they come in contact with the sovereignty of God, which operates revealing God's plan for every person. His plan may be different for each one, and God does not reveal reasons why He does things a certain way. Why do we, who are just the clay and have no ability to form ourselves, need to question the Potter about His perfect abilities? Sovereignty may want Peter to leave his family without saying a thing (Matthew 4:20). It may want another man not to go home to a funeral, though that is unusual (Luke 9:59-60). It may want a rich man to sell all he has so that he can receive salvation, though we are all saved by grace (Mark 10:21).
People have many difficulties with one another because they misunderstand God's particular plan for a family, for a man, for a woman, or for a church. People live in the foundations that have been naturally rooted within them. They have not been taught the sovereign grace, unconditional love, and the faith that works by love through death to Adam and in life unto God. We discover Christ through the richness of faith when we lose sight of our own thoughts about the plan and live on the sovereign side of Heaven.
Psalms 79-81
All Things Work For Good
Romans 8:28
God knows everything that will take place in a believer's life, and His plan is so perfect that He provides a solution for every detail. No matter how big, no matter how small, God does not leave a Christian with a single problem for which He does not have a perfect provision. He promised to make a way of escape for every temptation (2).
Every detail about the believer is recorded in heaven, even the number of hairs upon his head, according to Matthew 10:30. The Lord designed the life of every person who would ever be born. He is not limited to time and knows the end from the beginning (4).
God is omniscient. Psalm 147:5 states, "Great is our Lord, and of great power: his understanding is infinite." He is not unaware of the comings and goings of those who believe on Him. Yet, so many Christians spend time questioning, reacting, and worrying unnecessarily about the plan of God for their lives. They fret in anxiety.
Why? Because they fail to acknowledge God's design. They do not realize His provision at those moments, and therefore, they begin to suffer emotionally and mentally.
Regardless of their feelings, Romans 8:28 is still true. All things will work together for good.
And we know that all things work together for good to them that love God, to them who are the called according to his purpose. - Romans 8:28
There hath no temptation taken you but such as is common to man: but God is faithful, who will not suffer you to be tempted above that ye are able; but will with the temptation also make a way to escape, that ye may be able to bear it. - 1 Corinthians 10:13
But the very hairs of your head are all numbered. - Matthew 10:30
Declaring the end from the beginning, and from ancient times the things that are not yet done, saying, My counsel shall stand, and I will do all my pleasure: - Isaiah 46:10
Seeking God Himself
Exodus 28:41
There´s such a difference between seeking God through knowledge and simply seeking God Himself. When we separate knowledge about God from God Himself, the knowledge is not anointed. But when the Holy Spirit accompanies knowledge, the knowledge is anointed and helps us to know God more intimately.
In Exodus 28:41, the priests had to be anointed for service, dedicated and set apart. First they were washed with water and clothed in linen and fine garments. Then, at the tabernacle, they were anointed with blood, first on the right ear, then the right thumb, and finally the right toe (Exodus 29:20).
The ear speaks of hearing-knowing how to hear and being ready to hear (Isaiah 50:4-5). The thumb refers to the mind-knowing how to think once we have heard (Proverbs 16:3) and being ready to obey (2 Corinthians 8:12a). The toe speaks of our walk, or manner of living-that we would know how to walk and where to go (Psalm 16:11).
May God lead us in hearing from Him, thinking with His Word, and walking in His purpose.
A Life of Reward
Matthew 10:41
Obedience to a prophet brings a prophet's reward upon my life. I can receive for my life the same grace that the prophet has received from God. This means that through obeying the delegated authority of God, I reap what they have reaped from God. God´s delegated authority has been delegated the message of grace. I receive that message, and I receive the reward the prophet has received from God in that revelation.
How many people are self-appointed and live in frustrated difficulty because they are not submitted under the authority of God? They pay a price for their independent self-appointment. They have all kinds of heartaches because they are not receiving the prophet's reward. They are not receiving the Body's covering. The grace received as the prophet's reward hides you in the Body. Hid in the Body, you allow Christ to baptize you in the Corporate cells of His life in experience.
You are hid in one another's love. He has hid us in one another's mercy, which we received as a reward for listening to the government's message from the Head, Christ. In the Body we are hid in a cleansing.
We are hid from what we deserve from immaturity, from the results of our anxiety. In the Body, our reward for being in it is to be loved, covered, and protected by others through the Word of truth in the mercy of grace. We receive authoritative grace for our lives by being under a government of grace as our authority.
Psalms 73-75
One With Christ
John 17:11, 20-23
Believers should thank God for the precious gift of unity, which is a result of the specific prayer Christ prayed in John 17. We are to be of one mind, without haughtiness, as stewards of the manifold grace of God. God forgives us as we forgive others, and gives us His grace: therefore, we can afford to give it to others. We respond to divine grace, without works.
When the disciples were all in one place, power came upon them by the Holy Spirit (2); (3), and this power sent the Church into Jerusalem and Judea as well as to the uttermost parts of the world. The early church was at rest; they edified one another, and walked in the fear of the Lord. They went forth praising God, while dwelling in peace. As they rested in the finished work, the Word of God was multiplied.
Unity will not be established unless individual members of the Body of Christ are filled with the Holy Spirit (4). When a believer is filled with the Spirit, he will not be easily wounded. "Great peace have they that love thy law: and nothing shall offend them" (Psalm 119:165).
When the Body of Christ experiences this, nothing can stop the cause of the Gospel! Whenever division is destroyed and unity is established for the sake of Christ, believers can proceed unhindered in progress to fulfill the Great Commission.
And now I am no more in the world, but these are in the world, and I come to thee. Holy Father, keep through thine own name those whom thou hast given me, that they may be one, as we are. Neither pray I for these alone, but for them also which shall believe on me through their word; - John 17:11,20-23
And when the day of Pentecost was fully come, they were all with one accord in one place. - Acts 2:1
And when they had prayed, the place was shaken where they were assembled together; and they were all filled with the Holy Ghost, and they spake the word of God with boldness. And the multitude of them that believed were of one heart and of one soul: neither said any of them that ought of the things which he possessed was his own; but they had all things common. And with great power gave the apostles witness of the resurrection of the Lord Jesus: and great grace was upon them all. - Acts 4:31-33
And be not drunk with wine, wherein is excess; but be filled with the Spirit; - Ephesians 5:18
A Precious Stone and a Sure Foundation
Isaiah 28:16
Jesus Christ is a precious Stone-very costly. Thank God for His holy life. Thank God that He forgives our sins seventy times seven, that He is unfailing in His love. He is long suffering, forbearing, patient, always leading us to repentance (Romans 2:4). Thank God that His mercy endures forever (Psalm 136). His name is Gracious, Merciful, Long suffering, Patience! Thank God, His name is Love. This is His glory.
He is the precious Stone! His presence is precious. His Word is so precious. Just the fact that He will never leave a believer and that He will heal the stroke of our wounds makes Him precious (Isaiah 30:26).
He is a sure foundation. He will never leave us. We will have Resurrection power in any situation if we trust Him with all our heart. For every detail of life, God has a wonderful provision. Psalm 18:30 says His plan is perfect, and He will perfect that which concerns us (Psalm 138:8).
The Greater the Trial, The Greater the Gift
Isaiah 50:1-2; 2 Corinthians 12:9
Reverse your situation through reconciliation. When we have necessity, we take pleasure. God´s grace is sufficient; we are living with God in a "Yea, and Amen" life where there is not a double option of the results of the promises. Not "yea and nay," but in Him, "Yea, in positive fulfilled faith." We are hid in the substance of the promise, yea, and receive in Him the positive fulfillment which causes us to make an affirmative "Amen" without further choice. We have a life with no afterthoughts. We look as far as the promises and see only the perspective of faith. We never have to live without strength. The more we go through, the more we receive. The greater the trial, the greater the gift. The more we fall, the greater we forgive. The harder we go down, the higher we go up. The wrath of men praises Him as the situation is reversed through one heart being reconciled to faith.
Most people have the idea that it is good to be strong. But the weakest people are the strongest when grace becomes the attitude of their life, the expression of the heart, and the only cause they walk in. Weakness humiliates us to the point where only God can help us. We are so devastated that only mercy accepts our case. Many times when placed in adversity and weakness, we reject ourselves through evaluating the summation of our weakness; but it is not through rejecting weakness that we find strength. Strength is in accepting the grace of Christ.
Psalms 70-72
Productivity Through Rest
I John 5:2-3
For many Christians, "following on to know the Lord" is both unattractive and painstaking. To continue in the Kingdom of God becomes burdensome to them, to the point of despair. This kind of attitude is in stark contrast to the words of the Apostle John, in his first epistle, "For this is the love of God, that we keep his commandments; and his commandments are not grievous" (I John 5:3).
The Word of God is teaching us, regardless of our experience, that spiritual progress is not a drudgery, but a delight! God has promised us strength for our days (2), and His joy as the resource of that strength (3). "They shall not gird themselves with anything that causeth sweat" (Ezekiel 44:18b). Sweat is the result of excessive physical and emotional exertion. In the biblical context, it is illustrative of the energy of the mature man trying to accomplish the work of God, and achieve the maximum amount of productivity in their souls, not through sweat but rest. "Let us labor, therefore to enter into that rest" (Hebrews 4:11a).
Our understanding of a faith-rest through Christ's finished work will assure us "that ye shall neither be barren nor unfruitful in the knowledge of our Lord Jesus Christ" (II Peter 1:8).
And he fenced it, and gathered out the stones thereof, and planted it with the choicest vine, and built a tower in the midst of it, and also made a winepress therein: and he looked that it should bring forth grapes, and it brought forth wild grapes. And now, O inhabitants of Jerusalem, and men of Judah, judge, I pray you, betwixt me and my vineyard. - Isaiah 5:2-3
Thy shoes shall be iron and brass; and as thy days, so shall thy strength be. - Deuteronomy 33:25
Then he said unto them, Go your way, eat the fat, and drink the sweet, and send portions unto them for whom nothing is prepared: for this day is holy unto our Lord: neither be ye sorry; for the joy of the LORD is your strength. - Nehemiah 8:10
Receive, Then Give
Proverbs 24:16
The essence of the Christian life is receiving. The Christian starts out by receiving Christ, and continues by receiving grace, mercy, love, forgiveness, and peace. Then, he receives life more abundantly.
Seeing God´s hands wide open, seeing His heart of compassion, and understanding, we can begin to comprehend this Christian life. He gives freely, and we receive freely. His life keeps coming to us, and we keep taking it in until we have received so much that it pours forth, and we give what we have received.
He conforms us to His image in one area, then another area, continually filling us with all of His fullness. Soon, His life simply, yet powerfully, flows out. "Out of your [emotions] shall flow rivers of living water...this spake he of the Spirit" (John 7:38-39a). This is the process of receiving.
The moment you think you must give somebody something that you don´t have, you are performing in a works system. Don´t even think about giving! Giving is the overflow of what you receive. Rivers of living water will flow out of your being. What you receive shall be a spring springing up unto eternal life (John 4:14).
Through His Poverty
2 Corinthians 8:9
God's grace reaps where we do not sow. Grace violates all normal laws of reaping. Abraham did not sow righteousness, but he received Isaac, the promise of God that revealed the substance of God's love through faith. Jacob reaped Numbers 23:21 though he did not sow it. Mary who had seven demons (Luke 8:2) spent much time with Christ and served Him. She wanted to be with Him all the time, and she was the first there at the resurrection. She reaped what she did not sow. It is amazing that though the thief on the cross mocked Jesus, just before death he asked for and received forgiveness.
The thief reaped what he did not sow. The grace of God gives us what we do not deserve. Thousands and thousands are in Heaven in the glory of God's presence, every one of them reaping what they did not sow. God has laid aside the immutable, irrevocable law of sowing and reaping. In redemption, when we stand by grace in total helplessness, we reap what we did not sow. Just by saying, "Lord, save me," we reap what we did not sow, and the same grace that allows us to reap starts abounding toward us.
Jesus Christ knew no sin, but He did all that the Father said, and He did not need grace. When our sins were upon Him, though He was rich in a perfect life, He became poverty-stricken and God allowed Him to die, that through His poverty without grace we could become rich in grace.
Psalms 67-69
A House or Home?
Ephesians 2:21-22
Many Christians live in houses instead of homes. A house is where a person lives, eats, drinks, sleeps, etc., but there is no meaningful relationship with those who are living there. They never really get to know each other. Faces may be familiar, but the hearts are far apart. They do not really care and do not really share with each other.
Contrarily, a home is everything a house is, except there are many exchanges with each other and the love of God is present. Many people treat the word of God and Christianity like those in their house. They attend church for conscience sake instead of Calvary's sake.
A child of God must decide to go beyond having a "house" for God. Rather, he starts to become serious about the Word of God.
He realizes that God wants to make His home inside him. Secondly, his body is the temple of the Spirit of the living God. He is knit together with Christ who begins to build a "spiritual" home in his soul.
The Holy Spirit quickens this believer with the Word of God that he has hidden in his mind (2). The home for God includes specific provisions from God for specific details. The Lord reveals that building a home with Christ in a person's soul will go beyond any natural house that one may have erected.
Turn your house into spiritual homes where you enter into communion with Jesus Christ and His people.
In whom all the building fitly framed together groweth unto an holy temple in the Lord: In whom ye also are builded together for an habitation of God through the Spirit. - Ephesians 2:21-22
Thy word have I hid in mine heart, that I might not sin against thee. - Psalm 119:11
Seeing God in My Darkness
Psalm 18:28
I have gotten to know God more in darkness than I ever did in the light. I have gotten to know God more on my knees, weeping and very near to despair- living in the paradox of faith but trusting God, not situations. Then, as I have trusted Him, God has imparted His character through His promises.
God has never let a person down. Jesus Christ will never leave us nor forsake us-not one single time. Not only is God waiting in thick darkness, but also He is waiting to enlighten our darkness. He is waiting to help us walk through it. He is waiting to teach us to go from faith to faith into a new stage of supernatural trust, a new stage of reliance. He is waiting for us to enter a new stage where we are divorced from the things that are by sight, and we enter into intimacy with the things that are strictly from God. We must not forget this, because every single one of us will face the most unusual adversity.
God is in the darkness. Don't withdraw into your flesh. Don't withdraw into despair. Don't eat the fruit of lies, and don't feed on ashes. That is not God's will, it is not God's life, and it is not God's light.
Following Him No More
1 Corinthians 9:24-27
We are to bring our body under subjection to the government of God´s Body. Do not let your body go its own way in mental ego trips, because that ego nature will cause you to rebel against Christ.
Endure temptation by faith and do not submit to the craving to rebel. There is a key to those who have quit. They are those who have never learned to minister to others. If a person could see his purpose in the building of a living temple, he could never quit God´s ministry. In John 6:66, to leave the Body was to leave Jesus and to follow Him no more. People thought they could leave and worship God on their own terms.
Leaving a soul-winning ministry is following Christ no more. In 1 John 2:19, to leave the ministry in Ephesus was to leave God, the authority, the covering, the plan. It meant to forsake the Person, provision, and covering. Unless one is led out by the Spirit, it is a sin to leave.
Be convinced that you are going to finish your course. Be busy in the arena, fighting the good fight of faith. Finish what you start. Never think of quitting. Be faithful unto death. Make every moment count and never think in terms of running out, because God never runs out of the grace that keeps you strong in every situation. What is more important to us: to be known by men for our ministry or to be known by God as a great minister of His life?
Psalms 64-66
The Heathen for Your Inheritance
Proverbs 11:30
Jesus states in Luke 15:7, "I say unto you, that likewise joy shall be in heaven over one sinner that repenteth, more than over ninety and nine just persons, which need no repentance," Paul had this in mind in I Thessalonians 2:20, when he wrote, "Ye are our glory and joy." In Philippians 4:1, Paul writes, "Therefore, my brethren dearly beloved and longed for, my joy and crown." The people you win to Christ will be your joy and crown of rejoicing! Remember, the Lord has promised you the heathen for your inheritance if you ask (2).
What is the governing thing that you hope for? Paul said his hope was for the Thessalonians to experience the presence of our Lord Jesus Christ when He returns. It is interesting to note that when we stand in His presence, we will not remember any of the pressures, trials, etc. that we experienced. "The world passeth away, and the lust thereof" (I John 2:27a). The Lord will reveal to us the lives that we touched by consistently giving a cup of cold water in His name (3).
The fruit of the righteous is a tree of life; and he that winneth souls is wise. - Proverbs 11:30
Ask of me, and I shall give thee the heathen for thine inheritance, and the uttermost parts of the earth for thy possession. - Psalm 2:8
And whosoever shall give to drink unto one of these little ones a cup of cold water only in the name of a disciple, verily I say unto you, he shall in no wise lose his reward. - Matthew 10:42
Great Deliverance
Micah 7:8
In the prophet Micah, we have a picture of a man in a dreadful situation: a soul badly bruised and beaten, wedged in the bottom of a hole, his garments torn and filthy, his back against the wall, unable to stand. In a horrible pit of his own making, he appears to be helpless as his enemies surround him and mock him with great derision.
But Micah learned how to be liberated in the worst circumstance. When he found himself in that place, he did not blame his enemy. He didn´t gaze on his own shortcomings or wallow in failure. Micah took stock of his predicament, agreed quickly with his adversary, confessed his sin, accepted the immediate consequence, and became a spokesman of righteousness, proclaiming to the darkness the light of God.
Receive and consider for yourself the work of God. When we find ourselves in darkness, we will be tempted to manufacture our own light. The outcome? "Ye shall lie down in sorrow" (Isaiah 50:11). But the Lord says, "Hearken to me, ye that follow after righteousness, ye that seek the Lord: look unto the rock whence you are hewn, and to the hole of the pit whence ye are digged" (Isaiah 51:1). God longs to show us this great deliverance.
Streamlined Discipleship
John 15:19-25
Instead of listening for the words, "Forsake all you have or you cannot be My disciple," many people want discipleship language streamlined where they can accept it on the basis of common sense. They want to have everything that Adam wants and yet in themselves try to do all that God requires. It is a comfortable Christianity that does not have a mind to suffer. People say they suffer and label it to be so. But, in actuality, it is only that they are suffering from what they reap in their flesh.
What is biblical discipleship as illustrated in the Word of God? The Apostle John endured a season of incarceration on the Isle of Patmos. Jesus called disciples, and they all ended up martyred with the exception of John. Jesus dispelled any thought of ease. It certainly does not make sense, but it is this kind of identification that will make it in the future. Satan wants man to tone it all down to appease the lusts of men. The devil wants to make sure you have security in the temporal so that you will not please God in the spiritual.
How popular was Jesus when He so clearly made the claims of discipleship? How popular will preachers and individuals be when they arm themselves with the same mind? People react to, resent, and attack discipleship as fanatical. Why? Because they are so conditioned to be carnal that the Cross cannot even be mentioned without eliciting a reaction from them. But it will be mentioned, and for some it won´t be comfortable. Result: John 6:66.
Psalms 58-60
Attitude of Selflessness
I Corinthians 10:24
The Bible says, "Nobody should seek his own good, but the good of others" (I Corinthians 10:24, NIV). This type of love in our society has been lost. People choose to gain power, influence people, and fulfill selfish needs. The world constantly teaches this concept, especially through television, which portrays people who fall in love instantly and who place much emphasis on feelings. They imply that there is no cost.
This is contrary to the Christian way, which says that love without will is impossible. God always puts the two together. If there is no sense of commitment, then the love is not real. It is sentimentality. The extreme is will without love or, in other words, manipulation.
Many times, Satan has set up strongholds in a believer's soul to make him occupied with self rather than others. A stronghold is when self is exalted, and God is left in the abstract.
What makes up love today? Where is the Source? In order for you to qualify as having "real love," you must be willing to be selfless. That is unconditional-loving at whatever the cost. "This is how we know what love is" Jesus Christ laid down his life for us. And we ought to lay down our lives for our brothers" (I John 3:16, NIV). The world is crying out for us to show them how much God loves them. We must not only tell them, but show them.
Let no man seek his own, but every man another's wealth. - 1 Corinthians 10:24
No Rejection in Christ
Ephesians 1:6
The first thing a Christian should know is that he is never rejected and never can be. He is hid with Christ in God (Colossians 3:3). No one can ever take a believer out of that place of total acceptance.
You can´t be a failure in the Finished Work. You can make a lot of mistakes and lose a lot of blessings, but a Finished Work Christian who has a wall of positional truth around him can never be labeled as a failure, though he may fail.
How can I feel rejected when God has accepted me forever in the Beloved (Ephesians 1:6)? How can I feel rejected when I have been forgiven through the blood of Jesus Christ to the praise of His glory? How can I feel rejected when I have been chosen in Christ before the foundation of the world (Ephesians 1:4)? How is it possible for me to feel rejected when the Father, the Son, and the Holy Spirit all dwell in me (John 14:23; 1 Corinthians 6:19; Romans 8:11)? I can´t feel rejected when I´ve got 7,834 Bible promises directed toward me.
God has all power, all love, all mercy, all forgiveness, all patience, and it´s all directed toward me.
Love That Suffers
1 Peter 4:1-2
The average Christian has never had to face the suffering that comes upon every effective ministry in the Word of God. This is not speaking of a martyr´s complex, nor does it speak of reaping from what you have sown, but it speaks of the suffering that comes through identification with Christ. Many people magnify small problems and call it suffering, but that is not suffering.
Those who suffer in identification with Christ, suffer for others because of love. They have ceased living for themselves. They have armed themselves with the mind of love, no longer living their lives in the flesh. Their words now speak of living their lives for the purpose of redemptive love.
Consider where Christ was placed because of His Redemptive Love. Love left Christ accused, forsaken, without a place to lay His head, hungered, thirsty, lonely, and suffering because His love was wounded. He loved so much that His life was spent in identifying totally with the needs of weak men.
He always stood in identification when double-minded men forsook His love for a time and even denied they knew Him after He had loved them perfectly. Think of what it means to suffer for the sake of Love. It may mean to go hungry, because of the opportunity to minister to the multitudes. It may mean to be wearied, because of the opportunity to walk those extra miles to win a soul. Divine Love in its preference is always to live in the will of God with no thought for the flesh.
Psalms 55-57
Clinging to the Eternal
Matthew 24:35
So often "sure things" in life cannot be counted on, and "lasting things" fade away. It is only the eternal things of God that can be counted on to last. The person who hopes in the Lord shall never be ashamed.
In Luke 10:38-42, Mary sat at Jesus' feet hearing the Word. She was occupied with the Savior and was receiving in humility the doctrine that He taught. She was careful to hear the Word of God and to make time in a busy schedule to "receive with meekness the engrafted Word, which is able to save your soul" (James 1:21b). But the last statement of Jesus in this story is of special interest. Mary had chosen the good part of receiving the Word, which Jesus said, "shall not be taken away from her." She had decided to build her house upon the rock of Christ. Though trials, tragedy or any problem came against her, she would not be moved. The future shakings would come (3), but the provisions that Mary had stored in her soul for the future were to remain.
"The grass withereth, the flower fadeth; but the Word of our God shall stand forever" (Isaiah 40:8). Build your life today on the only thing that can be counted on. Everything else in heaven and on earth will pass away, but God's Word will never pass away (Matthew 24:35).
Heaven and earth shall pass away, but my words shall not pass away. - Matthew 24:35
Now it came to pass, as they went, that he entered into a certain village: and a certain woman named Martha received him into her house. And she had a sister called Mary, which also sat at Jesus' feet, and heard his word. But Martha was cumbered about much serving, and came to him, and said, Lord, dost thou not care that my sister hath left me to serve alone? bid her therefore that she help me. And Jesus answered and said unto her, Martha, Martha, thou art careful and troubled about many things: But one thing is needful: and Mary hath chosen that good part, which shall not be taken away from her. - Luke 10:38-42
And this word, Yet once more, signifieth the removing of those things that are shaken, as of things that are made, that those things which cannot be shaken may remain. - Hebrews 12:27
Reveal God's Nature
1 Corinthians 13
The manifestation of God´s love destroys every stronghold the devil has. A manifestation simply means to make visible God´s nature-to demonstrate it by reality. The manifestation of God´s love destroys resentment, bitterness, and hate.
According to 1 Corinthians 13, love suffers long and is kind. It envieth not. It vaunteth not itself. It is not puffed up. It does not behave itself unseemly. And think of this: Love seeks not its own. It is not easily provoked and thinks no evil but always rejoices in the truth. Not only that, love bears all things, believes all things, hopes all things, and endures all things. God´s love never fails.
Love endures all things. No one can endure all things. No one, that is, unless Jesus Christ is filling him with the Holy Spirit. By the grace of God, the love of God fills us, and we will believe the best, think no evil, bear all things, believe all things, hope all things, and endure all things. This is a supernatural manifestation of God in action as we reveal God´s nature through an anointing.
Beside Himself in Faith
Mark 3:20-21
When we take a step of discipleship, how fast does it reveal our heart attitude toward God? Are we trusting in natural security, or in God by faith? Are we trusting in the grace of God´s provision or trusting in what we provided for tomorrow in the natural realm of preparation? Do we live as if we can do what we want and still maintain a moral upright life as a standard of moral righteousness, or do we live as if Jesus is coming back? Do we dare to go forward and make an investment in a lost world, an investment in a weak system with weak people who need help? Will we receive and live by faith in God´s provision of promise so that we please God and become like Christ with a great faith? Do we realize that God made even His Son, Jesus Christ, live by faith?
People often make an exception in the life of faith when they feel they must be somewhat practical. It is true that we must be responsible in good stewardship, but our practical exceptions should never void our faith toward God in that situation. The world system will always encourage us to slow down and take thought. Jesus will always motivate us to move forward and see faith provide. We are strangers journeying through, dead to the world system. We will not spend the rest of our lives making plans for tomorrow, but through faith we will be in God´s plan for eternity. It will never be what we think in the realm of the natural, but our life will be where God leads us in the supernatural.
Psalms 52-54
The "Faith-World" of Jesus Christ
II Corinthians 4:17-18
"For this is the love of God, that we keep His commandments: and His commandments are not grievous" (I John 5:3). If we go through a situation in fleshly works and religious form it is not joyous, but grievous. However, the person who has the love of God does not sense a burden in doing God's will.
This principle, if comprehended in areas of faith, would revolutionize lives and relationships. What the world sees as a tragedy actually brings joy into every dimension of obedience, and we can truly say that Jesus Christ is beautiful for situations. To every circumstance there is a divine connotation and an incomprehensible value. We have to face life knowing that, just as God had the power to raise Jesus in His humanity, it is that same power that makes situations beautiful for us.
Our lives cannot be shaken if we are living in the "faith-world" of Jesus Christ. The bottom will never fall out if the bottom is grace and our fellowship with Jesus Christ will never end if our eyes are focused upon Him through the eyes of the cross. "For our light affliction, which is but for a moment, worketh for us a far more exceeding and eternal weight of glory" (II Corinthians 4:17).
For our light affliction, which is but for a moment, worketh for us a far more exceeding and eternal weight of glory; While we look not at the things which are seen, but at the things which are not seen: for the things which are seen are temporal; but the things which are not seen are eternal. - 2 Corinthians 4:17-18
Inherit a Blessing
John 14:21
Are you ready for this? There are Christians who are faithful church-goers, yet they hate people. They would never confess that, but it´s true. Some deliberately try to cause trouble while others may only be angry with another person. But the Bible says that if you are simply angry with a brother, it is as though you killed him (Matthew 5:21-22). Instead of hating, rendering evil for evil and railing for railing, we are called to inherit a blessing when people hurt us.
The Lord is saying to us, "Listen! He who knows the commandments of love and keeps them by grace through faith is a person who loves me. I will love him and manifest myself to him. I will make myself known to him intimately, personally, and in a unique way."
This is the Word of God regarding this aspect of love. It is so important that we do not hold one thing against anyone. We may have disagreements, but we shouldn´t have a single thing in our hearts against anyone. Inherit a blessing by choosing to love.
How Many Barns Built?
Luke 12:19-21
How many thoughts do we exercise in reason to reveal that we do not trust God? How many barns do we build to hold provision for our future? It is important to realize that in reality we possess nothing, for the Lord gives and the Lord takes away. How many truly can yield to His sovereignty and say, "Blessed be the name of Lord?" People somehow imagine that they can store up for themselves natural provision for security. But natural security can so easily be shaken and removed because it is not contained in the immovable heavenly kingdom.
Man never has to prepare anything if he lives in that which has been prepared in God´s Kingdom. He may seem impoverished in terms of natural securities, but he is rich in his faith toward God. Wouldn't you rather have Heaven open to you because of faith than to have barns full of natural provision because of what you imagined you would need by sight? Live in terms of what God has prepared so you can experience faith in God. The Gospel events could be termed as reckless because of the strange events concerning the lives of the disciples. Men did strange things in natural terms when they were called by God. They had unique obedience. Why? Because they were called by faith. Faith will never call you with normal provision.
Faith will come naked of anything but its own nature of life. Trust in the Person Who gave the call, and you will never have to build another barn.
Psalms 49-51
Within the Veil
Leviticus 16:2
In I John 2:1, we find that Jesus Christ is our advocate before the Father. In Hebrews 4:14a, He is the "great High Priest that is passed into the heavens" and in Hebrews 7:24b, He "hath an unchangeable priesthood," for He "ever liveth to make intercession for them" (Hebrews 7:25b). Our High Priest, Jesus Christ, is able to take this position because He substituted His perfect life for us by His sacrificial death on the cross.
"For such an high priest became us, who is holy, harmless, undefiled, separate from sinners, and made higher than the heavens" (Hebrews 7:26). It is the Son "who is consecrated forevermore" Hebrews 7:28b). He has become the perfect sacrifice. Jesus Christ has finished the work of redemption, rending the veil of separation between God and man forever! "For by one offering he hath perfected forever them that are sanctified" (Hebrews 10:14).
It is essential for all Christians to understand that Jesus Christ, in His office as High Priest, is for us!
And the LORD said unto Moses, Speak unto Aaron thy brother, that he come not at all times into the holy place within the veil before the mercy seat, which is upon the ark; that he die not: for I will appear in the cloud upon the mercy seat. - Leviticus 16:2
My little children, these things write I unto you, that ye sin not. And if any man sin, we have an advocate with the Father, Jesus Christ the righteous: - 1 John 2:1
The Network of Prayer
Philippians 1:6
Each one of us has very specific needs, certain areas where we want God to move. We need to realize, however, that because of His great love for us and because He is omniscient, each member of the Trinity is already at work on our behalf.
The Father loved us enough to make a plan to save us, to do it all. Then He loved us enough to move inside of us, guaranteeing our perfection through His plan, in His purpose, with His provision to work it out.
The Son, who died for us, ever lives to make intercession for us, saving us to the uttermost from the corruption, contamination, and infections of this world.
In harmony and in concert with the Father and the Son, the Holy Spirit convicts and witnesses to the truth with our spirit. The Spirit prays with unspeakable groanings for needs we are not even aware of.
Our prayers have the attention of the Trinity. The Father, the Son, and the Spirit are one, and God is always one with us when we come before the throne of grace.
Are You at Home at Golgotha?
Mark 4:38
Jesus was at home anywhere the Father sent Him. Whether it was in fellowship with those He loved or forsaken totally by all at Calvary, Jesus was at home in the plan of God. The reason was that He knew the Father in the plan. How many Christians are driven away by the plan and leave experiential fellowship with God to escape? All the natural forces of the situation that Adam proposes seem real to the individual. Adam´s suppositions make void in the individual the repose of faith wherein all things reveal God as our sufficiency and abundance.
It may not seem practical to rest in faith when a storm is raging, but faith has nothing to do with common sense. Faith must be understood in the light of the Scriptures, not in a natural interpretation of relevant laws of common sense. The supernatural ingredient of faith violates the natural ingredients that go along with the results of Adam.
It is certainly not practical to remain sleeping when your life is endangered by a storm, the boat is rocking, and those on the boat are crying out. But Jesus was resting in faith, and the situation did not touch His emotions. Many people react in their emotions and try to preserve their life in the storm. But in Christ we have our life preserved in rest through the storm as we are at home with God. Though the disciples may panic, God is resting in His redemption for His redeemed ones even if they refuse to be redeemed from their emotions.
Psalms 46-48
Appropriating His Forgiveness
I Corinthians 6:11
The recovery principle of I John 1:9 applies to every sin and failure. "If we (freely) admit that we have sinned and confess our sins, He is faithful and just (true to His own nature and promises) and will forgive our sins (dismiss our lawlessness) and continuously cleanse us from all unrighteousness-everything not in conformity to His will in purpose, thought and action" (Amplified). The measure to which the cleansing power of the blood of Jesus Christ is appropriated by faith, is the measure to which forgiveness and freedom from guilt will be experienced in the conscience.
"You were washed, you were sanctified, you were justified in the name of the Lord Jesus Christ and by the Spirit of our God" (I Corinthians 6:11b, NIV). All believers are eternally cleansed and forgiven because of their position in the Body of Jesus Christ, but all must exercise faith in the finished work of Calvary in order to experience mental purity. An attitude of repentance and faith in the forgiving power of Christ will bring victory over sin and failure.
Repentance means that the believer simply agrees with God's definition of sinful behavior, appropriates His forgiveness, and thus is restored by the Holy Spirit into full fellowship and right standing with God!
And such were some of you: but ye are washed, but ye are sanctified, but ye are justified in the name of the Lord Jesus, and by the Spirit of our God. - 1 Corinthians 6:11
The Need to Intercede
Hebrews 7:25
We need to do much less talking and much more praying. Unless there is much intercession, we won´t win the war in cities where there are murders nearly every day. We need to stop vacillating with double-mindedness. We need to have convictions about the value of prayer if we want to see young Christians make decisions based upon the conviction of God´s Word.
Do you realize that the Lord Jesus Christ in His unchanging priesthood "ever liveth to make intercession for us"? This makes our lives so meaningful. As servants, we can be helpers of people´s joy if we commit ourselves to prayer (2 Corinthians 1:24).
How many situations become complicated, difficult, exhausting, and wearisome because we do not use intercession as a weapon to deliver people from the bonds of the enemy? Knowing how to pray is the key. To intercede is to ask, making our requests known to God with fervency and intensity. Then, expect that God will answer, look for God to answer, and watch how God answers. Let us pray instead of rationalizing. Let us pray instead of evaluating.
Let us pray!
Christ Isn't in the Next Town
Romans 1:17
Without addition there is no revelation. We will in the staleness of our own knowledge without any outworking of that which has been worked in by God. We add faith in the midst of a situation and God multiplies the grace and peace with the result being Christ.
So many want to move on to the next town because they cannot win Christ where God has in sovereignty asked them to reside. You discover Christ where you are and not in the next town. We do not go into depression in the lions´ den. We do not say, "Lord, take us out of the furnace." We rest and trust God, and though the heat is made seven times hotter, we know that God is controlling it and not the furnace. We do not have to worry about inevitable deaths in the jailhouse sentence, but we now rest in eternal life in the situation of the sentence.
Jesus puts us in the situation and works grace, love, and patience into our hearts. We allow the situation to work it out through our consent to the Holy Spirit as the earthen vessel is broken and the treasure is expressed. In situation after situation, the nature of God is revealed, the power of God is expressed, and the conversion of others is produced by what we reveal. God does it all through our situations so others can experience our God and the nature of His grace toward. The average Christian lets God work it in, and then it becomes a theology, a hope, or a fact, but rarely an experience of life. Without the addition of faith, we are left without the garment of revelation-Christ.
Psalms 43-45
"Watch Ye. . ."
Jeremiah 51:12
"Set up the standard... make the watch strong, set up the watchmen..." Christians must learn the meaning of watching with Christ in prayer. The truly spiritual believer has learned to be deeply stirred and moved by the Holy Spirit. He knows the great privilege of spiritual warfare, and therefore, does not become entangled in the affairs of this life (2). He is aware of the eternal effects of his prayers (3).
On the other hand, the believer who does not learn to watch will not be able to stand against the wiles of the devil (4). As he settles for "earthly-mindedness," he will be fooled by the shrewdness of the satanic system of evil. Many today are like the watchmen in Isaiah who were blind (5). It is sad to say that many Christians today settle for this type of life. Few are willing to set time apart for prayer. Instead, they allow menial details to distract them.
One test of true spirituality is the observation of a person's prayer life. It is not a natural thing for a man to pray. The disciples could not even watch with Jesus for one hour in the garden when the conflict became the most intense (6).
Take heed to the words of Jesus to watch and pray (7).
The message in I Corinthians 16:13 is for today, "Watch ye, stand fast in the faith, quit you like men, be strong."
Set up the standard upon the walls of Babylon, make the watch strong, set up the watchmen, prepare the ambushes: for the LORD hath both devised and done that which he spake against the inhabitants of Babylon. - Jeremiah 51:12
No man that warreth entangleth himself with the affairs of this life; that he may please him who hath chosen him to be a soldier. - 2 Timothy 2:4
Confess your faults one to another, and pray one for another, that ye may be healed. The effectual fervent prayer of a righteous man availeth much. - James 5:16
Put on the whole armour of God, that ye may be able to stand against the wiles of the devil. - Ephesians 6:11
His watchmen are blind: they are all ignorant, they are all dumb dogs, they cannot bark; sleeping, lying down, loving to slumber. - Isaiah 56:10
And he cometh unto the disciples, and findeth them asleep, and saith unto Peter, What, could ye not watch with me one hour? - Matthew 26:40
Watch and pray, that ye enter not into temptation: the spirit indeed is willing, but the flesh is weak. - Matthew 26:41
Forbearing in Love
Romans 15:7
Forbearing in love is a choice we make in our thinking. We know the love of God, therefore we purpose to share the love of God. We have received the Word of love, so we can accept people in love. We bear afflictions (2 Thessalonians 1:4), and we endure hardships (1 Corinthians 4:12).
Forbearance works itself out joyfully, happily, peacefully, and kindly. We forbear because of in-wrought grace, humility, and our retroactive life in the Word and the Spirit. Our state corresponds to our standing; our walk reproduces our talk. We realize that our position has become our condition. Our fellowship with each other relates to our relationship with Christ through the Finished Work.
This is a necessity in our service and in our relationships, but it is something we cannot do in our own strength. The Christian who forbears in love has love working in him. It is a direct result of the Word of God he has received in his heart.
God Will Multiply If I Add
2 Peter 1:2, 5
Many people want their own way in Adam while they confess grace to do it. Grace does not give us our own way in Adam, but crucifies Adam so God can have His way. Separation from God means bondage to Adam. Reconciliation to God means freedom in Christ. If people run away from the provision for reconciliation, they are running away from the life that reconciles in their experience. If people make a provision for self to reign, the best grace can, do is to keep them from going to the pit; grace cannot keep them from living in the pit in their experience.
Man´s system is to divide himself from the situation to keep from multiplied problems, therefore never winning Christ and revealing the Person Who is the victory. But God´s plan is to subtract Adam through death and to enter into addition and multiplication which means reproduction: Christ.
Grace and peace are multiplied as we add. As the circumstances require us to accept grace and peace, grace and peace are multiplied and then we can begin to add through cultivation to what we have in God to reveal who God is in us. What He works in us is worked out through us. If we are not adding to faith through grace, then we will not experience the life of faith to be revealed to win Christ. We add to our faith, and love takes on an expression that makes love more than just a resident but an experience.
Psalms 40-42
Seeing Others in Christ
II Corinthians 5:16
In John 21, Peter is asked by Jesus, "Do you love me more than all the things of the world?" Peter replied with emotional affection. Peter could only love the Lord with conditional love, which produces a conditional commitment and faith. The life of Jesus exemplified an unconditional commitment - He always gave of Himself - no strings attached. This kind of love takes care of all of the roots of yesterday. Behind the shame, failure, reason and cowardice of Peter, Jesus knew the disciple loved Him. So our Lord taught Peter a lesson about the type of love that the Father had - the type that never stops giving. He told Peter to feed His sheep.
It is sad that many treat others as things. They love money, jobs, and possessions more than people. Because people have been treated like things, they are lonely. They have never experienced a relationship with another based on unconditional love.
How many times do we love and encourage people around us? We are to overlook the old things and see people as they are in Christ. "Wherefore henceforth know we no man after the flesh" (II Corinthians 5:16a). If we realize that all were in God's mind before He laid the foundation of the world (2), we will understand the great worth of each person.
Wherefore henceforth know we no man after the flesh: yea, though we have known Christ after the flesh, yet now henceforth know we him no more. - 2 Corinthians 5:16
According as he hath chosen us in him before the foundation of the world, that we should be holy and without blame before him in love: - Ephesians 1:4
Our Heavenly Calling
1 Corinthians 1:22-24
During times of war, nations often reserve the right to summon young men into military service. It is difficult to imagine that someone would respond by saying, "I would rather not go, if that's okay with you." Although people do defer for various reasons, the call to military service is taken very seriously.
How ironic it is that people can so casually say no to God, exalting self above the Word of God. We have a heavenly calling, not an earthly one. The call comes from Jesus Christ, not from men, and everything in our life must submit to that call. Our vocation is to have doctrine as our profession and trade so we can live by every single word of God. When we face Jesus Christ individually in eternity, we want it to be said of each of us that we honored the mandates of the Word of God.
We are called ones. This is why we don't get weary in well-doing. We accept the fact that we are called; we don't struggle with our moods. Along with accepting the call comes the provision for maturity and stability. We preach the Cross. To those who perish it is foolishness; but to those who are saved it is the power of God (1 Corinthians 1:18).
Unconditional Winner
Romans 13:14
What happens to so many believers who come to know Christ and know He has paid it all? They allow unconditional love to be resident, but they do not cultivate it or bring additions to their life through it. That is, they do not cultivate love into reproduction. Situations then reveal their knowledge of love but the barrenness of their expression. They say they know how it should be, but they still cannot make it. They have never learned to win Christ unconditionally in a situation. So many perhaps can win conditionally through knowledge and therefore declare some type of victory. Their declared state of success, though, in actuality is only the outcome of conditions in the situation that give them a peaceful state where they can declare some kind of stance. If we cannot win Christ in every situation, then our love is residential and not experiential. We may be saved by Christ but we have not won Him.
God does not want us to use the ministry of grace as a provision for our flesh when the flesh has been crucified through the teaching of the ministry. By grace we can live by every Word of God. If we do not experience the Lord Jesus through grace while in grace by grace, we are making a provision to live without experiencing grace. Grace is to give us unmerited favor to live in the power of Christ. If we have the truth, it is not enough. We must have the power of the truth in order to allow Christ´s adequacy to more than conquer for us in every situation.
Psalms 37-39
Thanksgiving
I Thessalonians 5:18
Joy - "Chara" - is a gratitude and thanksgiving produced by the Spirit, something that is produced in man by God. Thanksgiving is not something that always shows but that always is. It is inner gratefulness. God's love produces joy.
Galatians 5:22, "The fruit of the Spirit is love, joy, peace, patience, longsuffering, gentleness, goodness, faith." The first three that are mentioned love, joy and peace-are produced by God inwardly. The love of God starts by creating joy in the souls of His children; it is manifested as a spirit of praise that is expressed freely.
This type of thanksgiving is quite different than what the natural man might think. It is something that the Holy Spirit does deep in the heart of a believer. Therefore, one can not thank God beyond what he has been taught in the Word of God.
"Rooted and built up in him, and stablished in the faith, as ye have been taught, abounding therein with thanksgiving" (Colossians 2:7). The believer becomes strengthened with God's Word. This takes him beyond just a superficial understanding of what it means to give thanks.
Again, thanksgiving is not an outward "showing" but an inward "knowing."
In every thing give thanks: for this is the will of God in Christ Jesus concerning you. - 1 Thessalonians 5:18
Our High Vocation
Ephesians 4:1-6
As Christians, we have been called out of the darkness into God´s marvelous light. Our calling is holy and heavenly for it comes from the Lord, who is above all and in all. It is not something we do to bring about social change or to provide a decent life for ourselves and for our families; indeed, that is the purpose of an occupation. Our call is a vocation, a lifestyle ordered by the Word of God.
God desires that we bring forth fruit unto godliness, but this will only happen when we allow our lives to be defined by the Word of God. Having this definition produces tremendous stability deep within the soul, which results in an outward application of the truth we receive.
When we operate in our vocation, we abide in a heavenly call empowered by the Holy Spirit through the Word of grace. As a result, our lives will be fertile ground for a full production of all the fruits of the Spirit. The inward qualities of lowliness and meekness and the outward expressions of longsuffering and forbearance will bring forth unity among the brethren with great peace.
Mark the Dividers
Romans 16:17
Be in Jesus Christ. Stop being in a ministry, and be in Jesus Christ as He ministers through the Body. Then it is no longer I, ministering in my independence in my personality through my doctrine about Christ. So many people call themselves into independent ministries and then find themselves not equipped with the gifts for the responsibility.
They are self-appointed through their own zeal for God and not submitted to God to be trained in God´s eternal place of preparation, the Body. God wants people to be in Jesus Christ. Christ being their Head, they are automatically one with the Body. People never outgrow the Body; they grow into Him through the Body. If a person separates himself from the Body, he also has severed himself from the Head, Christ, experientially.
We are never to compliment people who divide. To compliment does not necessarily mean verbal agreement, but one who even lends his ear is open to a place to deception. God says to mark those that cause division and to avoid them. The greatest and most persuasive cry from the devil is "Do not follow a man!" The devil wants anything else but for a person to be hid under a governmental covering so that the person may follow in obedience that which is preached. We follow God as we follow God´s men (Ephesians 5:1, Philippians 3:17). Ironically, we only follow men if we receive the accusation of the enemy and give heed to Adam´s opinion over God´s voice through the Word.
Psalms 34-36
Grace for Grace
Acts 20:32
What is grace? First, it depends upon who God is and what He has done. Second, it is something that we never merit. Third, we receive it by responding in faith to God's Word. Fourth, when we start to learn the Word of God, we must understand that it is always totally rooted in grace.
The Apostle Paul said in Acts 20:32, "And now, brethren, I commend you to God, and to the word of his grace, which is able to build you up, and to give you an inheritance among all them which are sanctified." It is so important for us to be rooted in the Word of God. Then we will be able to understand the true, pure function of God's grace and how we should stand in it. "By whom also we have access by faith into this grace wherein we stand, and rejoice in hope of the glory of God" (Romans 5:2).
When we comprehend what it means to stand in grace, then we will be able to grow in it and its authority of love. We will also rest knowing that it is impossible for Jesus Christ to deal with us outside of grace, because it is a part of His nature. He is "full of grace and truth" (John 1:14b) and therefore, "of His fullness have all we received, and grace for grace" (John 1:16).
And now, brethren, I commend you to God, and to the word of his grace, which is able to build you up, and to give you an inheritance among all them which are sanctified. - Acts 20:32
Categorical Thinking
Psalm 37:23
When we begin to fellowship with the promises of God, faith is conceived in the unconscious mind. Love is the power of that conception as faith begins to develop. We can´t identify what´s happening, but as the Spirit of God brings in the promises through our unconscious mind, little by little those promises begin to form and take shape in the subconscious mind. Finally, in the conscious mind, whole categories of doctrine are formed in us! Now, not only do we have God´s thoughts, but we are thinking with God.
As this process takes place, God may bring in a desire to go on the foreign mission field. This desire may have been far away from our thinking a few years ago, but now the Holy Spirit plants the thought in the unconscious mind. At first you´re not even aware of a desire, but it begins to take on form in your subconscious mind, and it produces a great feeling. Then, through the objectivity and divine guidance of God´s Word and the Holy Spirit, the vision becomes crystal clear, and you become conscious of what God wants you to do.
Apostolic Doctrine or Adamic Double-Mindedness
Acts 2:42
Do not test and evaluate according to your own understanding. When Eve thought about the fruit by sight, she fell into sin. If there is to be a test, then let God be true and use the Word of God as your basis. So many people evaluate according to their concept of God´s thoughts. They are kept away from the Word by pride. Their own lack of humility brings them into self-deception. Only through meekness which receives the Word can a person be separated unto the life of the Spirit through faith.
God resists the proud, but He gives grace to the humble, and because of their pure heart they see God whenever they are looking. So many people want to start movements with the banner of independent development outside of Corporate authority and government. They lack the humility of Christ and never will be blessed with true spiritual blessings in their experience (Ephesians 1:3). People fail to realize the deception of their own heart ( Jeremiah 17:9) and the sickness of their own mind (Isaiah 1:5) outside of a Corporate covering. Make sure that wherever God takes you, you continue in the doctrine of a master builder (Acts 4:2). As you submit to a prophet, you will receive a prophet´s reward (Matthew 10:41). Your life will reap in reward all that the prophet received from God simply through your submission. You are rewarded with the life experience of the Word you submitted to in humility. You will continue steadfastly without the unceasing conflict of double-mindedness in the flesh.
Psalms 31-33
God's Purpose
Psalm 18:28
There certainly will be times in our lives when we will be surrounded by darkness. Our first reaction is often to get out of it as quickly as possible, but let us consider the purpose God has for troublesome times.
In difficulties, we can do one of two things: we can draw near to God (2), or we can run away from the trial set before us. We can expect to have great loneliness while in darkness. Psalm 88:18 says, "Lover and friend thou hast put far from me..." God does this so we will seek Him out and allow Him to become our source of life, rather than people. We must search for the light, knowing that He is Light (3). Light always arises out of darkness (4). Each night has a morning. These times of darkness will be great, and may be painful, but if you do not depart from the Word and continue to feed upon it, then Christ will become your provision.
Psalm 112:7-8 tells how the writer's heart was fixed on trusting the Lord. Do not despair while in darkness. Use it as an opportunity to draw near to Him Who does not change (6). You may discover riches stored in those dark places (7).
For thou wilt light my candle: the LORD my God will enlighten my darkness. - Psalm 18:28
Draw nigh to God, and he will draw nigh to you. Cleanse your hands, ye sinners; and purify your hearts, ye double minded. - James 4:8
This then is the message which we have heard of him, and declare unto you, that God is light, and in him is no darkness at all. - 1 John 1:5
And I will bring the blind by a way that they knew not; I will lead them in paths that they have not known: I will make darkness light before them, and crooked things straight. These things will I do unto them, and not forsake them. - Isaiah 42:16
He shall not be afraid of evil tidings: his heart is fixed, trusting in the LORD. His heart is established, he shall not be afraid, until he see his desire upon his enemies. - Psalm 112:7-8
Jesus Christ the same yesterday, and to day, and for ever. - Hebrews 13:8
And I will give thee the treasures of darkness, and hidden riches of secret places, that thou mayest know that I, the LORD, which call thee by thy name, am the God of Israel. - Isaiah 45:3
Overcoming Infections
2 Corinthians 6:9
Many of us have found ourselves wounded, not because of a broken heart of love but because of infections. We justify our position in a human proposition and neglect a divine proposition. There is no natural solution for Adam's infections.
We must die. That means we need to die to everything about Adam's life-even the "good" things. That news, at first, doesn't seem hopeful. But God has given us His Word, categorical doctrine that produces faith in His finished work. He has given us His Holy Spirit that reveals His love. We can give grace (for grace we received) instead of retribution and mercy instead of judgments. We can experience faith-rest instead of internalizing stress.
The only way to resolve the problem is first to walk by faith and not by sight. That means we must live in what we know about the character of God when our circumstances and even the condition of our relationships seem to be sending us another message. The faith we walk in should be a faith that serves by love. This faith comes from fellowshipping with God´s promises and thinking with His thoughts (Philippians 4:8).
Having Biblical Credentials
1 John 3:14-16
We do not evaluate on the basis of preference. We do not evaluate on the basis of opinion. Natural means or thoughts or sources do not enter in when we view God, and neither do they enter in when we view God´s people. So many people see God in terms of a holy and fearful reverence. That is good and true. On the other hand, when it comes to God´s people, they reserve the right to judge and evaluate naturally without any awareness that those people, that church, that fellowship is joined to the Lord (1 Corinthians 6:17) and are members of the Body of Christ (1 Corinthians 12:27), members of His body, flesh, and bones (Ephesians 5:30). They can love God, but hate their brother in their attitude. It is not so with God, and it is not possible to believe the Bible and love God, but hate your brother in mental attitude or in expressed thought. God calls a person who does this a liar (1 John 4:20), for it is not possible to be double-minded in your attitude of love and still say you are experientially one with God.
Unconditional love has one thought which acts in laying down its life ( John 3:16). How does one perceive Godliness? How does one know where God is being exalted? You will find God high and lifted up where man is not. Whenever man has lost himself in Christ, there God will be found. God will give men the credentials when they have lost reputation and personal ambition through a cross.
Upwardly, outwardly, and inwardly, God will shed Himself abroad through the Spirit as the fruit of love.
Psalms 28-30
Incense to the Throne
James 5:16
God loves the one who trusts Him in prayer in the midst of reactionary attitudes and double-mindedness. Motives determine the effectiveness of prayer (2), and motives are determined by faith. If we are caught off guard by a lack of faith, the enemy invades the heart and robs it of its capacity to trust and receive from God.
Proverbs 15:8 tells us that the prayers of the upright are a delight to Him. If God accepts a person through Christ, then He accepts that person's prayers. We can walk away from our prayer times with the confidence that we have been heard and will receive the very best from God. Worry is just another way of saying that God cannot be trusted.
So often Christians speak, but do not pray; they even teach, but do not think with God's heart for situations. When you pray, trust His promises. Do not let one attitude of doubt neutralize your prayer stance before God. Subjection to God's sovereignty produces no internal reaction or struggle due to distrust of His character and subsequent emotional revolt. Your voice has been heard. Trust Him.
Confess your faults one to another, and pray one for another, that ye may be healed. The effectual fervent prayer of a righteous man availeth much. - James 5:16
Ye ask, and receive not, because ye ask amiss, that ye may consume it upon your lusts. - James 4:3
His Initiations, Our Responses
Philippians 2:1
The key to our relationship with God is to have an intimate, personal communion with Him where He initiates and we respond. In turn, we can initiate to God based upon His initiations to us, and God responds to us.
Billions of years ago, He desired our fellowship with Him. He wanted our fellowship to be in the Spirit and in the light of His Word (1 John 1:7). He desired that sometimes we would fellowship with Christ´s sufferings for us through resurrection power and the Cross (Philippians 3:10). Our fellowship is derived from communion with the Holy Spirit. God wants fellowship. He wants a community where He initiates with His Word through His Spirit.
Through our fellowship with Him, He wants to give us an eternal purpose, an eternal destiny, and an eternal relationship-an intimate, positive, ever-growing, everglow ing, overflowing life between us and Him. It´s a fellowship of life, love, and light (1 John 1:2-7).
That I Might Self Not
Psalm 119:11
The Holy Spirit brings to remembrance the hidden Word to reveal a Glorified Christ. To God's glory, Christ is revealed and for my benefit I am kept from temptation. I receive the Word through meekness that I might not sin against God. The Word is a provision for the Spirit to use to keep me in life from the actual result of temptation-sin. If I receive the Word in meekness by transferring my rights in Adam through the Cross, the Word I receive, though I may not understand or comprehend all I have received, becomes my personal property so that I will not fall into sin.
So many people receive the Word of God as the word of men. In doing so, they feel they have a right to evaluate the message, injecting their own thoughts and feelings as to how the subject should apply to their lives. They do not receive the Word in meekness and therefore they are left without an experiential victory, and they wonder why. People would rather follow their own Adam and reserve their rights than to follow God's men and hear God speak by grace. They miss out on the constant impartation of a sound and single mind. People would rather be double-minded and allow their faculties to work in terms of their own self-rights than to be under the living authority of God's Word, God's man, God's Body, and God's Son through the Cross.
Psalms 25-27
Diligence in All You Do
Colossians 3:22-24
"And whatsoever ye do in word or deed, do all in the name of the Lord Jesus, giving thanks to God and the Father by Him" (Colossians 3:17). We must always remember that we are not serving man, but the Lord. Some believers have no concept of what it means to be a hard worker at their job. The Scripture teaches us to work a full eight hours for eight hour's pay and to do it with all of our heart.
Do we truly have an attitude of productivity on our job that honors Christ? Do we approach our job or daily tasks with an attitude of giving?
We must not be so occupied with the future, that we sacrifice the opportunities of the present to accomplish what we can with diligence. Finally, let us always look to the next thing that is placed before us in our schedule and do it with all of our might. "Whatsoever thy hand findeth to do, do it with thy might" (Ecclesiastes 9:10a).
Colossians 3:23-24 states that "whatsoever ye do, do it heartily, as to the Lord, and not unto men; knowing that of the Lord ye shall receive the reward of the inheritance: For ye serve the Lord Christ."
Servants, obey in all things your masters according to the flesh; not with eyeservice, as menpleasers; but in singleness of heart, fearing God: And whatsoever ye do, do it heartily, as to the Lord, and not unto men; Knowing that of the Lord ye shall receive the reward of the inheritance: for ye serve the Lord Christ. - Colossians 3:22-24
Needed: People of Conviction
Galatians 6:7-9
What we need today are old-fashioned, Bible-loving, gracious, whole-counsel-of-God Christians of conviction. God is not mocked. Whatever a man sows, he will reap. If he sows to the flesh, he will of the flesh reap corruption. But if a man sows to the spirit, he will of the Holy Spirit reap abundant and everlasting life.
This is not to condemn anyone, but rather to stimulate a desire for purity in all of our lives. Satan´s strategy is to wear down the saints, and Christians need convictions to be able to stand against the devil and resist him in the name of Jesus Christ. Then we will be able to go forward, walking on water by faith and showing Satan that we are more than conquerors (Romans 8).
I do not add to or take away from the Word of God (Deuteronomy 12:32). When I have convictions, the Word of God is the final authority-on marriage, on friendships, and on issues of morality. The Word is the final authority for why the Church is here and how it is to function on the earth. God´s Word is absolute. By the grace and love of God, I commit myself to divine convictions that are based upon the evidence of divine inspiration.
Who Is Renting Your Life?
James 1:8
Many people are not stable in the conviction of God because they do not allow themselves continual conversion through the mind of Christ. They are double-minded, and they allow people, situations, inner intimidations and reservations to draw them away from meeting the Word in the reception room of faith. Even when they hear the Word, they are talked out of it by others who are carnal in nature. These people may carry a Christian label, yet their profession goes just far enough to keep comfort and convenience within reach to enjoy.
They do not want to go too far from Egypt. They want "social security" for the old nature. Let us not be double-minded, but lay aside all things that might cause us to be naughty toward God. Do not allow conversations to give you a right to think independently even for a moment, but instead receive the Word of God with meekness. No matter of predetermination ever will keep you from the self-deception of a double mind. Only a transferal of rights through meekness gives you the soundness of the mind of God. If you do not receive the Word in meekness, then the Word will never become your personal property. You can never build on it, because you do not own it. Instead, you are regulated, having your life rented out and occupied by strangers, not originating from the mind of God.
Psalms 22-24
Roll Your Cares on Him
I Peter 5:7
"Therefore I tell you, stop being perpetually uneasy (anxious and worried) about your life" (Matthew 6:25a, Amplified). There is no greater cancer in our society than the disease of worrying - being anxious. Some people worry when things are going well, and they worry when things are not going well. God views this as sin. The American College Dictionary defines worry as "to feel anxious." The believer has someone upon whom he can cast his concerns, his cares, his burdens. Our burden bearer is Christ, not the escape mechanism of drugs, alcohol, people or things of this world. We as believers, have a clear Biblical mandate "Do not fret or have any anxiety about anything" (Philippians 4:6, Amplified). We are to cast "the whole of your care - all your anxieties, all your worries, all your concerns, once and for all - on Him; for He cares for you affectionately and cares about you; watchfully'" (I Peter 5:7, Amplified). The word "cast" in the Greek means "to roll." Let all of your worries and burdens roll off your shoulders and on to Christ! He will support you.
"(I will) not, (I will) not in any degree leave you helpless, nor forsake, nor let (you) down (relax my hold on you)." "The Lord is my Helper, I will not be seized with alarm - I will not fear or dread or be terrified" (Hebrews 13:5b, 6b, Amplified).
Casting all your care upon him; for he careth for you. - 1 Peter 5:7
Truth Shines
Psalm 119:130
The entrance of God's words bring in light. Step out when God speaks. Walk with the words of God as a lamp unto your feet and a light unto your path. Every individual has the same privilege, because God is no respecter of persons.
We have the privilege to walk in wisdom (Colossians 4:5) and to walk in love as dear children (Ephesians 5:2). We have the sweet fragrance of incense coming through us. We have the privilege to walk in the Spirit and not fulfill the lust of the flesh (Galatians 5:16). According to 1 John 1:7, we have the privilege to walk in the light as God Himself is in the light.
The objective Word of God is always sent forth to seek and to save that which is lost, revealing the hearts of men. Where truth shines, shadows have to flee. The light will always expose what is in the dark. What was lost is found where there is light.
Misplacing the Heart of God
Luke 22:50-51
Do not misplace yourself. God has no need for acts of self-will to prove the integrity of your faith. Many people place themselves in such a position that they misplace the heart of God in the plan. Do not choose your course of action by the way that will best display your spiritual ability.
It is not always the need that promotes the plan. Israel needed Elijah and yet the plan of God was for him to go to the house of the widow of Zarephath for a year. Had he chosen the place of obvious need according to his sight and the opinion of others, he would have removed himself from the plan of God.
After Jesus Christ was kissed by Judas in his betrayal (Luke 22:47-48), Peter´s retaliation would seem to be a zealous act of defense (Luke 22:50; John 18:10), and yet it removed him from the heart of God. His purpose for striking the servant was to free Christ, thus removing Him from the Father´s plan. Jesus touched the man´s ear and healed him (Luke 22:51). The three Hebrew boys could have chosen compromise with the king in hopes that his mind would change eventually (Daniel 3). Many people stay in a place of compromise so they can be used by God when in fact they lose the power of convicting life when they fail to obey God when He called them to another place. They never lose their salvation, but they lose the experiential power to express redeeming life.
Psalms 16-18
Keep Sowing
II Corinthians 9:6
Throughout the Old Testament, we notice that one always reaps what he sows (2). "Blessed are ye that sow beside all waters" (Isaiah 32:20a). This is one of the most vital principles found in the Scriptures. It is easy to stop sowing the precious seed of Christ's life. Sowing is usually the first thing that goes when our schedules are busy. Consequently, many miss the blessings that come from sowing beside all waters.
Paul commended Timothy to be instant in season and out of season, and to do the work of an evangelist (3). It is quite challenging to be a doer, and not a hearer only. When we dedicate our lives to sowing, the majority of our problems will be gone. We can sow in prayer for the unsaved at our job with a kind word and sensitivity to the leading of the Holy Spirit. We can purpose to have consistent times of sharing Christ with the lost.
When we do these things God promises us special beauty. "How beautiful are the feet of them that preach the Gospel of peace, and bring glad tidings of good things!" (Romans 10:15b). Finally, we start to reap eternal dividends in everything we do, "He which soweth sparingly shall reap also sparingly; and he which soweth bountifully shall reap also bountifully" (II Corinthians 9:6). Let us be found sowing in every situation.
But this I say, He which soweth sparingly shall reap also sparingly; and he which soweth bountifully shall reap also bountifully. - 2 Corinthians 9:6
Be not deceived; God is not mocked: for whatsoever a man soweth, that shall he also reap. - Galatians 6:7
Preach the word; be instant in season, out of season; reprove, rebuke, exhort with all longsuffering and doctrine. For the time will come when they will not endure sound doctrine; but after their own lusts shall they heap to themselves teachers, having itching ears; And they shall turn away their ears from the truth, and shall be turned unto fables. But watch thou in all things, endure afflictions, do the work of an evangelist, make full proof of thy ministry. - 2 Timothy 4:2-5
Reverence His Presence
2 Corinthians 7:1
Let us allow God to perfect us in His holiness. This is not said to project some kind of hyperspirituality. Yet, Jesus said in John 15:7 "If you abide in me, and my words abide in you, ye shall ask what ye will, and it shall be done unto you."
As you develop an intimate, personal relationship with Christ, there will be times when He will lead you to be alone with Him. You may become so overwhelmed with the presence of God abiding in you that you will fall down on your face before Him. Prostrate before the Lord, you will experience deep reverence for God´s presence, all because you refuse to have a casual relationship with Him.
Whenever Abraham, Isaac, and Jacob prayed, they were always flat on their faces with their hands out before them, crying out to God. We need to be able to hear God when He says, "Who will go for us?"-whether it´s to go into Jerusalem, or Judea, or Samaria, or to sit at the table with somebody who is in pain or in need. We need to be so open to the nature of that compelling love and indwelling compassion. May we reveal the wisdom of His nature as He communicates it to us.
What Is the Secret?
Psalm 91
God has a secret place which is the most unusual place a man can live. It is a place where sin is not mentioned, but offers instead provision and protection in which one can live. It is a place where the wicked one touches us not. But why is it called a secret place, and what is the secret that God keeps therein? It is not a place where I abide conditionally based upon my behavior. The only requirement to get there is grace, and I can abide under an unconditional shadow.
God keeps what goes on there a secret. The secret place hides all the secrets of men. Thousands of preachers never get to the secret place with their messages. The secret place is a place where weak people can live happily forever and grow in Christ with an option of grace through faith.
The secret place is the place where God covers transgressions and does not impute sin. The secret place belongs to God because it has the Blood of Christ in it. The secret place blots out sins and covers those that people will not renounce. It is a place where God has eternally concealed the matter and then hid us in Christ. The secret place is where men have obtained eternal redemption and have been eternally redeemed in the mind of the Redeemer. The secret place is the unconditional love of God´s redemption, covering man with the Blood of the New Covenant.
Psalms 10-12
Love: Attitude to Action
I John 3:16
True wisdom carries out what it believes. It starts as an attitude, and then is shown in action just as love is. Wisdom introduces Calvary's love. "It is because of Him that you are in Jesus Christ, who has become for us wisdom from God" (I Corinthians 1:30a, NIV). Because God is full of wisdom and love, His actions revealed it by sending His only Son to die for us. His love was expressed in His actions.
Love never fails, it has no problem accepting a person just the way he is without wanting to change him. Love is daring. Do you dare to love your enemy, a fool, or even someone who does not want you to care?
We can learn a great deal from the love of the Lord in our lives and those around us. God not only told us He loved us, but He put it into action by sending us His Son. How many times do we speak the Word to people, but are not willing to show them in action? Our words seem to be many, but our actions few. We must not limit our expression of love. It should not stop when it comes to people who are not appealing to us. Let us lay down our lives so that we can allow God's love to be manifested through us.
Hereby perceive we the love of God, because he laid down his life for us: and we ought to lay down our lives for the brethren. - 1 John 3:16
The Way of Reflection
Joshua 1:8
We have found a formula for prosperity, success, and happiness in the soul through God´s provision of meditation. Research shows that meditation provides the answer to many of life´s problems.
Although the subjects of this research may have a concept of meditation that differs from that of a born again believer, they understand the basic principles and agree that meditation does away with stress, pressures, bad health, and poor mental capacity.
Jesus was always meditating. Often, He went alone to meditate. In Mark 3:7, we find Him by the sea with His disciples, meditating. Often, the Lord would seek solitude up on a mountain where He could spend time with His Father, praying and meditating (Matthew 14:23; 15:29).
When you have worked hard and you´re tired, enter into silent reflection on a theme from God´s Word and focus on the Person of Christ in meditation.
Faithful Unto Death
Revelation 2:10
Be thou faithful until the day you die. Do not forsake the ministry God has given you. All the provision needed to fulfill your responsibilities has been given you by a God Who will never leave you nor forsake you. God´s faithfulness will stand true even if we fail because there are no conditions under the covenant of grace.
Be faithful to God in your ministry no matter its seeming importance by your own evaluation. It is important to God because it is another portion of glory and invades the atmosphere with another injection of offensive faith. Our faithfulness to God is not just bearing the load for the sake of consistency. It is a personal ministry to God, a directed invasion on the enemy´s kingdom, and an added place for God to inhabit in the Body. Do not withdraw when you do not get promoted as you desire in the Body. God resists the proud ( James 4:4). Grace is given to those who are interested in promoting God. They become an advertisement of a gift freely given.
When you are faithful to God, you will be faithful to one another. A faithful friend displays the heart of God, whereas unfaithful people are living unto themselves in sin. You cannot serve God and be unfaithful to the Body. Faithfulness to the Body serves God with life. Those who are always delivered -unto death are those who will be faithful unto death.
Psalms 7-9
Faith that Never Fails
Mark 4:35-41
The basis for our faith is in the faithfulness of the character and nature of God. He is the object of our faith. The Word of God says that "For with God, nothing shall be impossible" (Luke 1:37). Our rest is in the fact that "...with God all things are possible" (Matthew 19:26b). Our reliance upon His immutability and faithfulness challenges our hearts to please Him with a trust that causes Him to act on our behalf (2). By possessing the faith of Christ, we find that we can do "All things through Christ which strengtheneth me" (Philippians 4:13). From our own natural viewpoint and system of perception, our circumstances and situations may seem insurmountable or unsolvable. We must consider the principle that "we walk by faith and not by sight" (II Corinthians 5:7).
While in the ship with His disciples, after Jesus rebuked the stormy wind and seas, He reprimanded them for their lack of faith. "And he said unto them, 'Why are ye so fearful? How is it that you have no faith?'" (Mark 4:40). The disciples were afraid during this trial because their eyes were fixed on the severity of the storm rather than upon the Savior of the world! In the midst of a tempest Christ slept, until the disciples woke Him. They reacted in panic but the Lord's faith never failed them, just as it will never fail you.
And the same day, when the even was come, he saith unto them, Let us pass over unto the other side. And when they had sent away the multitude, they took him even as he was in the ship. And there were also with him other little ships. And there arose a great storm of wind, and the waves beat into the ship, so that it was now full. And he was in the hinder part of the ship, asleep on a pillow: and they awake him, and say unto him, Master, carest thou not that we perish? And he arose, and rebuked the wind, and said unto the sea, Peace, be still. And the wind ceased, and there was a great calm. And he said unto them, Why are ye so fearful? how is it that ye have no faith? And they feared exceedingly, and said one to another, What manner of man is this, that even the wind and the sea obey him? - Mark 4:35-41
But without faith it is impossible to please him: for he that cometh to God must believe that he is, and that he is a rewarder of them that diligently seek him. - Hebrews 11:6
Meditate on the Word
Psalm 1:1-3
With everything that is going on in the world, there is something that can make us happy. God reveals it to us in Psalm 1:2, "[The blessed man's] delight is in the law of the LORD; and in his law doth he meditate day and night."
One of the meanings of the word "law" is categorical doctrine-how to think with God in preciseness. As we hide categorical doctrine in our hearts, the Holy Spirit will be faithful to give us counsel for every single problem we have. The key is to meditate on His Word day and night. This is the one answer for every problem we face.
Meditation is the secret behind every effective pulpit. It´s the key to every man's anointing, the key to every ministry's success. Meditation will keep us from stress, fear, worry, lust, insecurity, and a poor self image.
Let the Holy Spirit minister the life of God to your soul. In faith, respond to the call to godly categorical meditation. That will produce the highest degree of happiness, regardless of what happens in the world around you.
Divine Conviction
If we lack the purity and the sincerity of the Holy Spirit's convicting power, we will find it very easy to become comfortable in our Christianity. A lukewarm Laodicean spirit characterizes the church of today. The fervency and fire of many has already waxed cold.
Don't be a lukewarm Christian. Do not compromise with the Cross by allowing small sins to become a part of your life. Christ challenges us to do away with our pretenses of Christianity. We're either to go and join the world, proving where we are really at, or truly join His people and get burning hot for God. God wants a Church with character, full of divine conviction. Who cares if you are not living in some terrible, overt sin? If you are taking your salvation for granted and ignoring His claims on your life, then sin, separation from His purpose, does characterize your life.
Christ wants to vomit when Christians won't respond to the burning of His Holy Spirit as He desires to manifest His life through them to the world. So many churches and believers refuse to get involved in what God is doing today. They choose to remain in a lukewarm state, neither for Him nor against Him. Ignoring His salvation call as an individual means a sentence of eternal damnation. Ignoring His call as a Christian means allowing thousands to go to Hell through our own negligence of His voice.
This One Came to Save Us
Thousands of souls are in hell today who exchanged gifts at Christmas and celebrated the day, but who never recognized that Jesus was born to die for their sins. Thousands of well-intentioned people observe Christmas by attending religious ceremonies. But, while they follow their obli ga tions to the letter, so many miss the heart of Christmas.
Jesus Christ came into the world with a gentle and meek spirit, willing to be born in a stable. This Man, brought up in the poverty stricken city of Nazareth, showed us what it means to be a servant. He could have complained about His Father's plan. He could have asked for so many things. But He did not.
This One who cared for the little children said, "Let them come to Me, for such is the Kingdom of God."
This One visited common people like Mary, Martha, and Lazarus because He lived as a common person.
This One, of whom it is said, "there is no beauty that we should desire him" (Isaiah 53:2), now condescends to come to live inside of our hearts. This One indwells our lives with the Father and the Holy Spirit.
This One, born on this day, is Jesus, Savior of the world.
Quickening: An Encouraging Provision
There are many Christians who serve God faithfully, but at times they become weary. It is such good news to hear that God has made a provision for this. It is called quickening and it is done according to God's Word (2). It is executed in the standard of God's thought patterns of thinking with God. This is a great provision to human life for it will bring passivity into obedience quickly.
The system of the world constantly tries to weigh us down. "Turn away mine eyes from beholding vanity; and quicken thou me in thy way" (Psalm 119:37). When we are constantly exposed to emptiness, out minds will become empty. We must guard ourselves from this by giving our lives into God's hands so we get quickened to keep His testimonies (3). Daniel prayed three times every day and God quickened him each time. Let us look to Daniel's example and see the provision there for us today. God will provide in our time of need.
Agapao
When one occupies himself with the cross, all of God's agapao (love) becomes applicable and is known. Agapao is the Greek word for God's divine, unconditional love. His cross proves that His love: 1) takes pleasure in us, 2) prizes us above other things, and 3) is unwilling to abandon or do without us (Wuest) (1).
How true 1 John 3:1 is when translated, "Behold what foreign kind of love" is this. The fact that the classic Greek pagan mind could never imagine or conceive of offering such a love to an enemy proves that with Christ comes a brand new understanding of His infinite care for us. This produces the adult son, the mature believer. This person passes through the devastations and trials, cracking the maturity barrier, and comes into hidden prosperity and "treasures of darkness" (Isaiah 45:3). Oh, this is rare. We are living in an age when the Gospel is popular but the cross is not. Unfortunately, this often produces the professing Christian but not the possessing Christian.
Jesus challenged us to bear a yoke that is easy and a burden that is light (2), taking up our cross daily, with a mental attitude of faith and identification with our Lord's sufferings (3). It is through our own death that we grow into His cross as our ultimate frame of reference.
Pray that He will increase, that we might decrease (4).
The Tomb is Empty
There is no one in the tomb where they laid Jesus. It is empty. On that Resurrection Sunday, Jesus Christ came forth, just as He said He would. Resurrection power made Him alive again. Death was conquered once and for all.
Why is it then that so many live as if He were still in the grave? The men and women who walked with Jesus for three years witnessed countless demonstrations of the power at work in Him. Still, many of them were consumed with fear and doubt. Darkness did have its hour. Jesus really did die on that cross. All did seem lost on that Friday.
And yet, Sunday did come. Jesus was alive. In compassion and glory, He revealed Himself to the disciples in resurrection form. The record of it all is there for us. Christ Himself said, "Blessed are they that have not seen, and yet have believed" (John 20:29b).
Victory will come to the believer. We may live in the midst of the power of darkness. Darkness may have triumphed for a moment, but it will not reign over us. There has been a resurrection.
We have a risen Savior at work in us today. By His resurrection power, we can enjoy total victory in every area of life.
Conditional Compliments Anyone?
Many people try to legislate faith instead of receiving it through God's delegation of life. Because of pride and their rebellion toward authority, they produce words in order to demonstrate faith. One may temporally deceive others with this display, but he never will be eternally affected when he touches the attire you wear in your spiritual life. Words without power are a confession without Christ. The only way to witness faith to others is to receive faith toward yourself. You cannot believe in God with your whole heart unless you receive grace in unconditional love, knowing that God has done the changing.
Many find it easy to compliment Christ but hard to confess Christ in faith. Compliments attend things that are pleasant to the senses. Confession comes in accordance with the Word and the Father's will. You are pleasing God with no outward gratification, and therefore you are well pleased with your life. Compliments suggest we are outwardly agreeable, but confession brings us inward transformation.
Faith comes by the Spirit when we meditate upon the thoughts of God. We are kept by the substance of our own confession. Those who find the Word hard to keep in the face of temptation and not adequate to overcome it are those who, when they heard what was necessary to have faith through the Spirit's manifestation, did not hear with an honest heart.
What Do You Bear in the Valley?
Song of Solomon 6:11; Galatians 5:22
The Bride has become just like her God, her Savior, because of what He has done and is doing. God thinks she is holy and perfect. The Bridegroom marvels at what He has produced, at what redemption has done for a weak person. There is the Bride within the veil, and the Lord loves her with no thought of sin or accusation. He has bought her and she is His Bride. The Holy Spirit did the conceiving, the regenerating, the bringing forth of life through the human capacity of response.
The Bride is the only one of her mother (Song of Solomon 6:9). She is a Finished Work lover. God is fellowshipping with the beauty of His own without sin with which to contend, without murmuring to repudiate, and without flaws magnified in her own confession. She is the choice one.
All others blessed her for what she had. When the Bride is in the valley, the fruit of love comes forth (Song of Solomon 6:11). It is fruit derived because of living in the veil. The Lord loves to go down to the valley and see the results of what He has done in humanity. He sees David in Psalm 23, He sees Abraham offer Isaac, He sees John praising Him on the Isle of Patmos. He goes in the valley. He sees Paul rejoicing and taking beatings. No matter what persecutions, financial trials, and errors come, the Bridegroom looks to see the life within the veil come forth. We are a terrible army, says the enemy, for nothing can remove us from the eternal gift. We have found mercy.
Job 28-31
Watch Always and Pray
Ephesians 6:18
Many times, we as believers in Jesus Christ do not realize that we have an enemy who has a planned strategy against the children of God. He does not just throw temptations at believers, but he has other methods of distracting. Jesus Christ said to the church in Thyatira that many did not know the depths of Satan (2). You must be a warrior to see his work, because it is so planned and detailed. Satan has had a long time to practice.
Satan is building a congregation (3), he has ministries (4). He has his demons teaching his doctrine (5), and he even has a communion table (6). He is very organized. He has totally set up a counterfeit of what God has done. He works on many people without their even knowing it. He "deceiveth the whole world" (7). He darkens Christian's understanding so they cannot see that they are being deceived (8).
It is so important to learn Satan's tactics. Watch with your spiritual eyes and allow the Holy Spirit to reveal it to you. Prepare yourself by putting on the whole armor of God (9) and continue "praying always with all prayer and supplication in the Spirit, and watching there unto with all perseverance and supplication for all saints" (Ephesians 6:18).
Praying always with all prayer and supplication in the Spirit, and watching thereunto with all perseverance and supplication for all saints; - Ephesians 6:18
But unto you I say, and unto the rest in Thyatira, as many as have not this doctrine, and which have not known the depths of Satan, as they speak; I will put upon you none other burden. - Revelation 2:24
I know thy works, and tribulation, and poverty, (but thou art rich) and I know the blasphemy of them which say they are Jews, and are not, but are the synagogue of Satan. - Revelation 2:9
For such are false apostles, deceitful workers, transforming themselves into the apostles of Christ. And no marvel; for Satan himself is transformed into an angel of light. Therefore it is no great thing if his ministers also be transformed as the ministers of righteousness; whose end shall be according to their works. - 2 Corinthians 11:13-15
Now the Spirit speaketh expressly, that in the latter times some shall depart from the faith, giving heed to seducing spirits, and doctrines of devils; - 1 Timothy 4:1
What say I then? that the idol is any thing, or that which is offered in sacrifice to idols is any thing? But I say, that the things which the Gentiles sacrifice, they sacrifice to devils, and not to God: and I would not that ye should have fellowship with devils. Ye cannot drink the cup of the Lord, and the cup of devils: ye cannot be partakers of the Lord's table, and of the table of devils. Do we provoke the Lord to jealousy? are we stronger than he? - 1 Corinthians 10:19-22
And the great dragon was cast out, that old serpent, called the Devil, and Satan, which deceiveth the whole world: he was cast out into the earth, and his angels were cast out with him. - Revelation 12:9
Having the understanding darkened, being alienated from the life of God through the ignorance that is in them, because of the blindness of their heart: - Ephesians 4:18
Put on the whole armor of God, that ye may be able to stand against the wiles of the devil. - Ephesians 6:11
A People of Privilege
Colossians 3:16
The Bible teaches that born-again believers are the most privileged people in all the world. No other people in world history have ever had the spiritual options that we have. Old Testament believers were "endued" or visited by the Holy Spirit. He would rest upon people at specific times for a purpose, but only a selected few would actually experience the power of the Holy Spirit within.
Today, every born-again believer has been purchased by the precious blood of the Lamb, Jesus Christ. The moment a person is saved, he is filled with the Holy Spirit. When we sin, we quench and can even grieve the Holy Spirit; therefore we must judge our sin on Calvary to experience the filling of the Spirit again. We must repent and use recovery in purity.
The Holy Spirit will never be taken away from us. He indwells us forever. God has given us a mandate to be filled with the Holy Spirit, to be set apart by categorical doctrine, and to study to show ourselves approved, "workmen who need not be ashamed, rightly dividing the Word of truth." We can let the Word of God dwell richly in our hearts, and the Word will produce a melody of psalms, hymns, and spiritual songs that we sing with grace in our hearts to the Lord.
Terrible, Yet Beautiful
Song of Solomon 6
We have been called into a life of love, to live in the Holy of Holies where all is sacred. It is the place where God fellowships with His saints in a seated position of rest. It is the place where the issue of sin has been settled and no longer exists. The only issue is love, the love between the Bride and her Lord. The fellowship contains all the dynamics and expression of the revelation of Christ to the world. It is the place where the Lord beholds the Bride in all her spotless beauty.
The Lord describes the Bride with perfect spiritual detail as He beholds her closely in their fellowship. To Him, she is as beautiful as Tirzan, the residential palace of the king. She is as comely as Jerusalem, the center of all activities. And she is as terrible as an army with banners, meaning she is twofold. To the Lord, she is as beautiful as the palace where the King lives all the time, filled with nothing but that which is priceless. She is the center of all His activity as His entire love, desire, and devotion is toward her. But, she is as terrible as an army with banners. She is beautiful before the Lord, because she is within the veil before the eyes of God without the flesh, and she is terrible to the spiritual enemies in the atmosphere because they cannot move her or charge her with accusation, condemnation, and sin. She has no need for weapons of warfare. Her victory banner spells out unconditional love, the only issue in a finished triumph.
Job 25-27
A True Leader
Hebrews 10:23-25
A vital characteristic of a leader is that he must first be a servant. People respect a leader who practices the principles he teaches. If he speaks of the importance of prayer, he should be a prayer warrior. If he promotes soul-winning, he should first be a soul winner.
Take an employer, for instance. If he is diligent, works extra hours, redeems the time, and if he continually conveys a positive attitude even under pressure, then he will be a source of motivation for his employees to do the same. Likewise, before we can tell others to forsake their portion in this life, we must first forsake our portion by counting "all things but loss for the excellency of the knowledge of Christ Jesus."
Jesus Christ is our prime example as a leader. He laid down His life for us (2). His act of love motivates us to lay down our lives for the brethren. Jesus was not accepted even in His own town. He would not expect us to suffer for the Gospel's sake if He had not paved the way with His own suffering. "Forasmuch then as Christ hath suffered for us in the flesh, arm yourselves likewise with the same mind" (I Peter 4:1a). We can provoke others "unto love and good works" holding "fast to the profession of faith," by assembling together with the Body of Christ, and by setting a godly example through our lives.
Let us hold fast the profession of our faith without wavering; (for he is faithful that promised;) And let us consider one another to provoke unto love and to good works: Not forsaking the assembling of ourselves together, as the manner of some is; but exhorting one another: and so much the more, as ye see the day approaching. - Hebrews 10:23-25
No man taketh it from me, but I lay it down of myself. I have power to lay it down, and I have power to take it again. This commandment have I received of my Father. - John 10:18
He Perfects What Concerns Us
Psalm 138:8
Every believer is in a process, and I believe that what motivates us to continue in the love of God is a personal sense of destiny. Each believer is heading toward God´s ultimate purpose: eternal perfection. "He which hath begun a good work in you will perform it until the day of Jesus Christ" (Philippians 1:6).
Through this personal sense of destiny, we guard against developing negative attitudes such as familiarity or withdrawing when we are tired. People are quietly able to withstand unimaginable adversity when they are motivated by a personal sense of destiny and an eternal purpose.
Think of it: We were predestined to be conformed to the image of His Son! This sense of destiny with an eternal purpose goes way beyond the pleasures of this life, far beyond natural success and materialistic gain (even though that can glorify God). We must never lose this sense of our personal destiny.
Always allow the breath of your eternal purpose to give life to your soul.
In All Thy Ways
Proverbs 3:6
When I am tempted, I can either subdue self and confess theology, or I can believe in God and acknowledge Him with all my heart and experience His life through faith. God will not make the choice for me, for God has already chosen to give me grace. God will not provide another experiential way to escape. He has already given me His life. Will I choose His power and execution? Some wrestle and call that life, but God gives Calvary and resurrection and calls it abundant life. We are to acknowledge God in all our ways. We do not just plan to take so much and no more, but we live constantly in the reality of Christian practicality in human response.
Some people make a declaration for God and against the devil but never experience Christ as their provision. The provision is that our will allows His will to execute His life through our weakness and allow the activity of His mind to apply the wisdom of His knowledge in the frailty of our capacity. Then, we never have to subdue our life with knowledge, but we just through faith acknowledge Him in all our ways.
We are called out of self-life and called into a life in the heavenlies, which calls us to a life of love on earth in the Holy of Holies. We live there as watchmen inside the veil with Christ and without the occupation of self, sin, condemnation, or guilt. We live beyond self, gloriously excelling and exceeding in grace.
Job 21-24
Christ-Regulated Service
Luke 10:10
Many times Jesus asked his disciples questions like this: "Are you offended by me?" The believer should not be occupied with what the world thinks of his service to God. Jesus was not concerned about what "society" said to him. He died for those people in that society, and it was His deepest desire to see them saved (2). His own brothers and sisters did not even believe Him (3). "He came unto His own, and His own received him not" (John 1:11). Yet, He would not let His non acceptance by the masses stop Him from serving God, the Father. "But Jesus did not commit himself unto them, because he knew all men" (John 2:24). He would not let the response of men regulate His service. John 12:43 warns us that the believer should never love the praises of men more than the praise of God.
Once, the disciples came to Jesus and were overwhelmed by the positive response they had received while ministering. Jesus said, "Notwithstanding, in this rejoice not, that the spirits are subject unto you but rather rejoice, because your names are written in heaven" (Luke 10:20).
Jesus taught the disciples not to let any response (good or bad) that they would receive while ministering the Gospel regulate their service. Consider this verse: "And whatsoever ye do, do it heartily, as to the Lord, and not unto men" (Colossians 3:23).
But into whatsoever city ye enter, and they receive you not, go your ways out into the streets of the same, and say, - Luke 10:10
The Lord is not slack concerning his promise, as some men count slackness; but is longsuffering to us-ward, not willing that any should perish, but that all should come to repentance. - 2 Peter 3:9
For neither did his brethren believe in him. - John 7:5
For they loved the praise of men more than the praise of God. - John 12:43
Shout Alleluia! The Lord Reigns
Revelation 19:1, 3, 4, 6
The sufferings of this present time are not worthy to be compared with the glory that shall be revealed in us (Romans 8:18). We shall be like Jesus Christ, for we shall see Him as He is (1 John 3:2). We will see the glory of God. We will see loved ones and friends. But best of all, we will see the Lamb, Jesus Christ.
For now, we know what we have been saved from. But in heaven, we will see what we have been saved unto. We will have glorified bodies. We will look upon Jesus as the King of kings and Lord of lords over those who made war against Him. He is the Lamb of God, and He overcame them. We will finally see Him receiving the dignity, honor, and respect He should have.
When we see what we have been saved unto, we will shout "Alleluia"-a perfect word that is pronounced the same way in every language.
Get used to saying it!
Do You Hear the Calling?
1 Corinthians 1:26-31
The Song of Solomon portrays the progressive walk of the Bride as her life is consumed by the Bridegroom, the Lord. We see the Lord call the Bride out of her self-life and into a life in the heavenlies and then called into a life of love on the earth to reveal what she was receiving in the heavenlies. It´s a continual calling, a constant communion, because God wants the Church always to hear the voice of the Spirit. God is continually calling His people in a progression of grace through the Word and the Spirit so that people are then continually, objectively, and subjectively balanced through the call of God. So many people get involved in religious quests, searching and questioning for the truth instead of simply following the call of God in the ordained steps of their life. These steps are not programmed by man but are in sovereignty delivered to man by God through grace.
The first call was to rise up out of her self-life (Song of Solomon 2:8-15). Why is this call so difficult to follow? People actually make a provision to live a life in self. They take grace and consume it on self instead of using it to experience crucifixion of self. People suffer when they consume grace on their self-life. God has made it possible for self to be crucified because of a provision through love. We have the choice to react in self or to forfeit self by believing. Subduing self brings frustration, but believing is just acknowledging truth in its simplicity.
Job 18-20
That the Veil Might be Lifted
Ephesians 2:1-3
"Wherein in time past ye walked according to the course of this world, according to the prince of the power of the air, the spirit that now worketh in the children of disobedience" (Ephesians 2:2).
All believers were among the people referred to in this verse before they accepted Jesus Christ as their Savior and became one of His children. Let us therefore not be ignorant of the devices of Satan. He is constantly at work to keep the unsaved and believers in a state of deception. This should motivate us not to blame those who do us wrong, but rather to be aware of the spiritual forces that are influencing their actions. Then we can put the blame on the real source behind the situation-the accuser of the brethren, who accuses Christians before God day and night (2).
As we come to realize this truth, we can look to the people whose minds are blinded to the things of God, and initiate divine love and compassion toward them. We must go to the Lord in prayer and plead that the veil would be lifted from their eyes, so that they, too, can experience a new life in Christ, and that they might be partakers with all who have overcome by the blood of the Lamb (3).
And you hath he quickened, who were dead in trespasses and sins: Wherein in time past ye walked according to the course of this world, according to the prince of the power of the air, the spirit that now worketh in the children of disobedience: Among whom also we all had our conversation in times past in the lusts of our flesh, fulfilling the desires of the flesh and of the mind; and were by nature the children of wrath, even as others. - Ephesians 2:1-3
And I heard a loud voice saying in heaven, Now is come salvation, and strength, and the kingdom of our God, and the power of his Christ: for the accuser of our brethren is cast down, which accused them before our God day and night. - Revelation 12:10
And they overcame him by the blood of the Lamb, and by the word of their testimony; and they loved not their lives unto the death. - Revelation 12:11
Glory in Infirmity
1 Corinthians 1:27-30
We are weak. Our weakness may be human goodness; it may be self-righteousness; or, it may be personal sins, human evil, or unrighteousness. Whatever it is, weakness breaks us down. As we become weaker and weaker, God will bring in a crisis. And in the crisis we will discover grace.
We discover that His grace is sufficient. Before we know it, the Father, the Son, the Holy Spirit, and the Word of God-the government of God´s Kingdom- become the power reigning within. We are no longer the subjects of our own lives. We become the objects of Jesus Christ´s love. For us to live is Christ. Our life is not subjectivity; it is Christ.
The strength of grace is made perfect in our weaknesses. We glory in infirmity, because it sends us to Him. We glory in our reproaches, because they bring us to Him. We glory in necessities and persecutions, because they lead us to Him.
In Honor Prefer
1 Corinthians 12:12-31; Romans 12:10
No matter how intimate the friendship, and despite the fact that he was one soul with David, Jonathan was always to honor David as the anointed king. Their intimacy in friendship never took honor away from God´s delegated position. People have particular positions, but these do not magnify the people. The positions magnify the people´s responsibilities to fulfill the plan and purpose ordained for them in the individual, personal, delegated authority given. Just as we honor the delegated authority because of Christ, so too do we honor each other because of Christ. He has positioned Himself in us and we honor that life. We honor each other as we would honor Christ. Each person is our body, flesh, and bones.
When we think of another as our Body, we think of the love in his soul, the purpose in his heart, the power in his countenance, and the sacredness of his life. Look at others in the sacredness of who they are in Christ. God is living inside that body, even if that person is not performing to the ultimate expectation. How many of us would attack a mother bearing a child? We respect and honor that which is within before it is delivered. Do not gaze on others with the familiarity of human frailty. No matter who it is, gaze at them as seeing a sacred vessel that God has inhabited in time to reveal eternity. If we are truly Spirit-filled, we will not know other Christians after the flesh, but our life will be one of divine evaluation.
Job 14-17
Unseen War
Psalm 144:1-2
In the first several chapters of Numbers, the tribes of Israel were strategically set up around the tabernacle. God had called 603,500 men to be warriors outside the tabernacle, because of the tremendous warfare that often took place.
Today, there is also a tremendous warfare that Satan wages against the mind. Unless the mind is being redeemed, quickened by God's Word and made entreatable by the Holy Spirit, the mind is sick. "The whole head is sick and the whole heart faint" (Isaiah 1:5b). Satan deceives Christians in every area he can, and often gets away with it because many do not keep an eye on themselves through self-examination (2) without condemnation.
Satan attacks unbelievers by blinding their minds so they cannot see the light of the Gospel (3). With believers, he continually tries to darken their understanding and separate them from the life of God (4). He is very subtle in how he does this, but it is true that he is waging war against all Christians who are bearing fruit. We must realize this and do as the psalmist did by crying out to God to teach us to war. "Blessed be the Lord my strength, which teacheth my hands to war, and my fingers to fight" (Psalm 144:1).
A Psalm of David. Blessed be the LORD my strength, which teacheth my hands to war, and my fingers to fight: My goodness, and my fortress; my high tower, and my deliverer; my shield, and he in whom I trust; who subdueth my people under me. - Psalm 144:1-2
Let us search and try our ways, and turn again to the LORD. - Lamentations 3:40
In whom the god of this world hath blinded the minds of them which believe not, lest the light of the glorious gospel of Christ, who is the image of God, should shine unto them. - 2 Corinthians 4:4
Having the understanding darkened, being alienated from the life of God through the ignorance that is in them, because of the blindness of their heart: - Ephesians 4:18
Love That Goes the Distance
Hosea 1:3
Consider the story of the prophet Hosea. His wife, Gomer, goes out on him in adulterous affairs, keeps going out on him, and eventually becomes a prostitute. Years later, Hosea finds Gomer as she is brought to the slave auction. She is old and wrinkled, disfigured by the effects of her sin, but Hosea says, "That´s Gomer! I´m going to buy her back and take care of her because I love her."
God was teaching the fallen nation of Israel the beautiful lesson of how much He loved them. It´s called virtue love. Virtue love is unconditional. All we, like sheep, were gone astray, and every one of us had turned to his own way, yet the Father laid upon Jesus Christ the iniquity of us all (Isaiah 53). That´s virtue love. "God commendeth His love toward us, in that, while we were yet sinners, Christ died for us" (Romans 5:8).
Was there any value in us as the objects of His love? Like Gomer, we had nothing in ourselves that merited His favor. Still, God loved us and gave Himself for us.
The Lord Forbid
1 Samuel 26:11
How easy it is to be familiar with Christ and take away from the sacredness of His presence. It is the mistake people make as they are either too familiar or too distant. We are to treat neither God nor people with familiarity. When we prevent familiarity from creeping into our attitudes toward people, it doesn´t take away from intimacy but it allows the presence of God to take its awesome place in each other. When God´s presence takes that place, He reveals the mystery of each other´s portion in the sacredness of time.
Lot was too familiar with Abraham, and yet Abraham treated him properly as a child of God. Miriam and Aaron were very familiar with Moses and treated him as an earthly brother (Numbers 12). But God spoke for His man and declared that He spoke with Moses mouth-to-mouth. In consequence for her familiarity towards God´s man, Miriam was shut up with leprosy for seven days. Her familiarity deceived her into thinking that she could speak against God´s man, using the excuse of an earthly relationship.
It is the man who knows the heart of God by grace who is spiritually cautioned against familiarity, as typified in the life of David. David would not become familiar with King Saul because God had anointed Saul, though at that very time Saul was a murderer in his heart. David honored God´s anointing before he ever became familiar enough with the situation to react, even if it meant his life.
Job 11-13
The Lord Forbid
1 Samuel 26:11
How easy it is to be familiar with Christ and take away from the sacredness of His presence. It is the mistake people make as they are either too familiar or too distant. We are to treat neither God nor people with familiarity. When we prevent familiarity from creeping into our attitudes toward people, it doesn't take away from intimacy but it allows the presence of God to take its awesome place in each other. When God's presence takes that place, He reveals the mystery of each other's portion in the sacredness of time.
Lot was too familiar with Abraham, and yet Abraham treated him properly as a child of God. Miriam and Aaron were very familiar with Moses and treated him as an earthly brother (Numbers 12). But God spoke for His man and declared that He spoke with Moses mouth-to-mouth. In consequence for her familiarity towards God's man, Miriam was shut up with leprosy for seven days. Her familiarity deceived her into thinking that she could speak against God's man, using the excuse of an earthly relationship.
It is the man who knows the heart of God by grace who is spiritually cautioned against familiarity, as typified in the life of David. David would not become familiar with King Saul because God had anointed Saul, though at that very time Saul was a murderer in his heart. David honored God's anointing before he ever became familiar enough with the situation to react, even if it meant his life.
Job 11-13
Taking Up Our Cross
Luke 9:23
In Leviticus 23:17-18, the loaves of bread that were baked for an offering had leaven in them, yet they were first fruits unto the Lord. God knows there is leaven in us, referring to the old sin nature, but He will still use us. All He asks is that we take up our cross daily.
Taking up my cross simply means that I accept what is mine. I receive God's provision right now, realizing that I am dead and buried with Christ.
It is not just a theological concept to get familiar with; it is a fact of my life with Him. I died with Him (1 Corinthians 15:1-31), and I take up my Cross today. It's a moment-by-moment walk with Him (Isaiah 27:3). The Truth has made me free (John 8:32), and the Son has made me free indeed (John 8:36). This is not only for my past but for today.
If Came the Choice…
Matthew 19:26
In the days ahead will come the intensity of the devil´s attack. People will be forced to reveal Christ or to reveal a compromise that does not go through the Cross. Some people will face situations over and over until by choice they withdraw to the easy road. They will not make a stand as the three Hebrew boys did. By sight these boys were to face death. But by faith they had found an opportunity to declare Christ. By faith they revealed the Son who was in them. Their testimony overcame the enemy, and the provision of God overcame the circumstances. Their personality did not dominate the Word. Their emotions did not regulate their mind. Their fears did not paralyze their capacity. They lived in an eternal life that could not be consumed.
How many want to conform to death, to take the popular route of substitutes not life, of peace not beyond understanding, of superficial effects, and of natural release for natural emotions? How many people run from a personal cross and begin to interpret the Cross according to their own personal desire? How many want the jail at midnight, the lions´ den, and the Isle of Patmos?
If we were to choose the situation, would we choose who, when, and where? Would we choose what would be best for human life to survive instead of death so resurrection could reign? Grace will give us the choice to go forward in obedience so we become an epistle in decision to reveal grace.
Job 8-10
Break Through to Maturity
I Corinthians 15:10
Immaturity is a great hindrance to growing in Christ. When a believer allows it to dominate him. He is literally allowing Satan to rob his entire reason for living.
Immaturity is caused by a lack of grace applied to the soul. Whenever the Christian fails, it is so important for them to make the recovery principle in I John 1:9 a living reality. He must realize that we have all sinned and fall short of the glory of God (3). But, just as Paul said in I Corinthians 15:10, we are what we are by the grace of God. When the grace is not applied to the believer's soul, he lives in his old frame of reference, which could have been formed by rejection, materialism, or covetousness. He is still in bondage to the basic principles of the world (4).
The believer must remember who he is in Christ to prevent himself from falling into this. He must understand that he is risen with Christ (5), and that grace is given to all who love Jesus Christ (6). Most of all, God has already provided the strength to go on. God's promises say you can go from "strength to strength" (7) and that you will flourish (8).
As you learn to appropriate the grace of God in your life, it will become a shield to you as you grow into maturity. You will not be tempted to draw back because you know that you are being upheld by God's everlasting arms.
Grace be with all them that love our Lord Jesus Christ in sincerity. Amen. - Ephesians 6:24
Ye know how through infirmity of the flesh I preached the gospel unto you at the first. - Galatians 4:13
If ye then be risen with Christ, seek those things which are above, where Christ sitteth on the right hand of God. - Colossians 3:1
For all have sinned, and come short of the glory of God; - Romans 3:23
If we confess our sins, he is faithful and just to forgive us our sins, and to cleanse us from all unrighteousness. - 1 John 1:9
But by the grace of God I am what I am: and his grace which was bestowed upon me was not in vain; but I laboured more abundantly than they all: yet not I, but the grace of God which was with me. - 1 Corinthians 15:10
They go from strength to strength, every one of them in Zion appeareth before God. - Psalm 84:7
The righteous shall flourish like the palm tree: he shall grow like a cedar in Lebanon. - Psalm 92:12
Victors, Not Victims
2 Peter 1:8-9
When grace is multiplied toward you, you are not barren. Neither are you a victim. You are a victor, fruitful in the Lord Jesus Christ. Otherwise, you are blind and cannot see afar off to what awaits you in eternity.
The problem? Spiritual vision becomes dim when you are not fellowshipping with God on the inside. You have forgotten that you were purged from old sins. Though you are saved, you don´t have any joy in being saved. You have forgotten what grace did for you because you are not growing in the grace and knowledge of Jesus Christ.
The moment we turn inward to analyze our condition, we only compound the problem. As we have said in so many different ways, we need to see our provision. We need to gaze upon the Lamb of God.
Discomforted by the Claims
Luke 18:23
What I learned in the presence of God yesterday is not relevant today. We may get to know things about the Cross and acknowledge those things, but the Cross must live today in my communion with God so that I am dying daily but always alive unto God.
Personality wants to taunt people, bringing injury to the emotions, conflict in the body, and confusion in the potential. You can be just as defeated as you want to be as your personality speaks from its experience, or you can hear God declare life in every aspect because you experience a personal cross that brings experiential resurrection in all areas.
Many people never experience a revolutionary transformation. They spend their life listening for the magic sentence, waiting for the emotional experience, striving in the religious exercise, and expecting a push-button change. But resurrection is simple, childlike, and filled with grace, and it allows us to receive its execution without self-experience. People thinking about it anticipate that it must be a grueling experience. Of course, in self-consciousness, when we try to get our self-life through the Cross and still come out with our own rights, it is quite discomforting. The claims of the Cross are contrary to the desires of Adam. People often desire to have their emotions touched so that they can know God in His execution. But feeling disallows faith the experience of visible transformation through an invisible God.
Job 5-7
Next Stop, Glorification
Ezekiel 34:26
God's eternal ambition is to turn curses into blessings. In Numbers 13, Moses is told by God to send spies to spy out the promised land. They brought back several bad reports about the land and its people, and they were fearful that they could not take the land. However, Caleb disregarded the reports and decided to go forward. What seemed to be a curse, God wanted to turn into a blessing, but the people were not looking for it.
In II Chronicles 20, there was an army coming against Jehoshaphat's men. While Jehoshaphat and his army were praising the Lord, God sent confusion into the enemy's camp and set ambushes against them (2). Then, there was the girl who had died (3). Jesus went to her, and told her to get up and she immediately arose. In these two examples, God turned a potential curse into a blessing. Accept it from God, it is the way He chose to work. He reverses situations for His glory.
No matter what problem you are facing today, no matter what situation you are in, God wants to turn it into a blessing. Look to Him and expect it. Rest in the fact that God wants to reverse a curse in your life. Look to Him and watch a blessing come out of a seemingly lifeless situation.
While he yet spake, there came from the ruler of the synagogue's house certain which said, Thy daughter is dead: why troublest thou the Master any further? - Mark 5:35
And when they began to sing and to praise, the LORD set ambushments against the children of Ammon, Moab, and mount Seir, which were come against Judah; and they were smitten. - 2 Chronicles 20:22
And I will make them and the places round about my hill a blessing; and I will cause the shower to come down in his season; there shall be showers of blessing. - Ezekiel 34:26
Established in Grace
2 Peter 1:2-3
Some Christians live lives of what I like to call "religious anxiety." You say to yourself, "I know I am not living in the maximum manifestation of the application of God´s principles of grace." So, how do you get plugged into this process and correct your attitude toward yourself?
As humans and sinners, experience has everything to do with how we hear. When I hear a message about the journey of grace, am I willing to grow in the grace and knowledge of Jesus Christ? Growth speaks of a process. In 1 John 2:12-13, "little children," "young men," and "fathers" are references to positions in the process of grace living. Still, there are people who tend to condemn themselves when they hear a revelation like that because they are not living in grace.
Don´t fall into that trap. Grace depends upon the Giver, never the receiver. We have already received the fullness of His grace in positional truth. Now we just need to adjust to grace and be established in it through the experiential impartation of truth.
Suffering of Fallen Design
1 Peter 4:1-2
Some people suffer because of their situation. Others may suffer because of temptation and the negative onslaught of the enemy. These people do not have the mind or the mood of God to live in that Christ may be presented in conviction. They take on a reactionary mood toward that which they dislike, but it leaves them frustrated, without peace and void of experiential life. If we knew Christ in the reality of our personality, we would see that this suffering has no real purpose. People suffer in their own personality and then situations bring reality to that suffering personality. The problem is that though many things were taken to Calvary, they forgot to take their own make-up to the Cross. Our design and make-up was, of course, given to us by God; but because of the Fall, it has entered into human depravation and the effects of a lost man.
Without a personality exchange, meaning a cleansing in the reality of God´s personality, a person is left with the scar tissue of years of life without the covering of God upon his mind and emotions. Perhaps in childhood the person was rejected, impoverished, rebellious, or proud. He carries that personality into the Christian faith. The person lives in a humanly depraved personality, never experiencing the eternal purpose of God to glorify Himself through his particular design. This person never took a trip to Calvary with his personality, so the person lives without the reality of God in every expression of his person.
Esther 8-10
Next Stop, Glorification
Titus 2:12-13
Every born again believer has a chance to go through progressive sanctification. Though limited to time and space, the Christian has an opportunity to glorify Christ in his body (2). This is a stage between the initial act of faith and the believer's death or translation (3), (4). Though we live in an age characterized by evil (5), ruled by Satan (6), and though we possess our old sin nature (7); (8), we all have the chance to make decisions to grow in grace and in the knowledge of Christ, to serve the living and true God (9), and to anticipate the coming of the Son (10).
Some of the facets of this stage of our salvation are seen in Titus 2:12 13, "Denying ungodliness and worldly lusts, we should live soberly, righteously, and godly, in this present world; looking for that blessed hope, and the glorious appearing of our great God and our Savior Jesus Christ." It is the work of faith, the labor of love and the patience of hope (11). In all these instances, the patient, confident expectation of glorification is clearly in view. "But ye, beloved, building up yourselves in your most holy faith, praying in the Holy Spirit, keep yourselves in the love of God, looking for (expecting) the mercy of our Lord Jesus Christ" (Jude 20-21).
If we say that we have no sin, we deceive ourselves, and the truth is not in us. - 1 John 1:8
For ye are bought with a price: therefore glorify God in your body, and in your spirit, which are God's. - 1 Corinthians 6:20
We are confident, I say, and willing rather to be absent from the body, and to be present with the Lord. - 2 Corinthians 5:8
For this we say unto you by the word of the Lord, that we which are alive and remain unto the coming of the Lord shall not prevent them which are asleep. - 1 Thessalonians 4:15
Who gave himself for our sins, that he might deliver us from this present evil world, according to the will of God and our Father: - Galatians 1:4
Wherein in time past ye walked according to the course of this world, according to the prince of the power of the air, the spirit that now worketh in the children of disobedience: - Ephesians 2:2
Knowing this, that our old man is crucified with him, that the body of sin might be destroyed, that henceforth we should not serve sin. - Romans 6:6
For they themselves shew of us what manner of entering in we had unto you, and how ye turned to God from idols to serve the living and true God; - 1 Thessalonians 1:9
And to wait for his Son from heaven, whom he raised from the dead, even Jesus, which delivered us from the wrath to come. - 1 Thessalonians 1:10
Remembering without ceasing your work of faith, and labour of love, and patience of hope in our Lord Jesus Christ, in the sight of God and our Father; - 1 Thessalonians 1:3
The Teaching of Grace
1 Peter 4:10
Grace is a teacher. Grace never condemns, but it commends us through love and through our faith. Whether you are living in adultery, passivity, drug addition, or alcoholism-whatever the sin-come to God and let Him turn you and give you the gift of repentance. This enables you to forsake your sins and empowers you to never go back to them again.
Come out and be free today because God loves you. He is for you, and He wants to use you as an instrument of grace to manifest His precious life. While we´re on earth, on the journey of grace, God wants us to show His life by ministering grace to every person we can.
In these days when everyone seems to be looking out for himself, God can teach us to be able ministers of His grace.
Not Greater than the Least
1 Corinthians 12:22-27; Colossians 2:9-10
John the Baptist, according to Jesus, was the greatest born of a woman (Matthew 11:11). And yet Jesus says that he who is least in the Kingdom of Heaven is greater than John the Baptist. And who is least in the Kingdom of Heaven? Jesus said, in Matthew 5:19, that the person who breaks one of the least of the commandments and "teaches men to do so;" that person shall be called the least in the Kingdom of Heaven. But he that is least is still greater than John the Baptist. How is it so?
The Kingdom of God is the government wherein Christ is the Head. John the Baptist did not have a Body. His head was Christ, but he did not have a government. Because he did not have covering or authority, he is less than the least of anyone who is inside the Body. John the Baptist did not have the provision of the Body so he did not equal the least one who does have this covering.
A man having an independent ministry apart from the Body is like this example. A man in the Body who brings water to the pulpit once a week is greater than the man who has a "successful" independent ministry. The least in the Kingdom of God is greater than this man. If a person wants to live outside the Body, he can, but he will not have real success. All his achievements would not even be equal to that which the least in the Kingdom could do. The least is better than a godly man like John the Baptist because God treasures His Body, His flesh and bones.
Esther 4-7
The Ability Which God Giveth
I Peter 4:11
The believer who functions outside of God's divine resources is destined for a day of frustration and despair. This is so often the testimony of those who spend more time "frustrating God's grace" (Galatians 2:21), in contrast to those who allow that grace to labor through them (2). God has never, and will not, ask a believer to go beyond his ability, but He does require that each Christian come up to His ability. Every member of the Body of Christ has received from God a particular portion (3), according to the grace of God (4). Therefore, each of us is responsible to become a good steward of that which has been entrusted to our care (5).
God's desire is that His children would begin to function and minister according to "the ability which God giveth" (I Peter 4:11). An understanding of this privilege will release the believer from the pressure of performing in God's Kingdom, and afford him the liberty to express what God has given him. Christianity thus becomes not a question of our ability, for God has supplied that, but rather a question of responsibility, or our response to God's capabilities. Functioning through strength that God has given assures us of the results that God requires, that being "that God in all things may be glorified through Jesus Christ to whom be praise and dominion forever and ever. Amen" (I Peter 4:11b). God's greatest servants therefore, are His most faithful stewards to that which He has given.
If any man speak, let him speak as the oracles of God; if any man minister, let him do it as of the ability which God giveth: that God in all things may be glorified through Jesus Christ, to whom be praise and dominion for ever and ever. Amen. - 1 Peter 4:11
But by the grace of God I am what I am: and his grace which was bestowed upon me was not in vain; but I laboured more abundantly than they all: yet not I, but the grace of God which was with me. - 1 Corinthians 15:10
Now ye are the body of Christ, and members in particular. - 1 Corinthians 12:27
Having then gifts differing according to the grace that is given to us, whether prophecy, let us prophesy according to the proportion of faith; Or ministry, let us wait on our ministering: or he that teacheth, on teaching; Or he that exhorteth, on exhortation: he that giveth, let him do it with simplicity; he that ruleth, with diligence; he that sheweth mercy, with cheerfulness. - Romans 12:6-8
As every man hath received the gift, even so minister the same one to another, as good stewards of the manifold grace of God. - 1 Peter 4:10
Choose to See Grace
Ephesians 3:10-12
Grace is the authority of our victory, the badge of overcoming, and the transforming power to be continually renewed. The old things such as lust, pride, and arrogance pass away, and grace comes inside to stabilize our faculties, making us brand new. We really can be consistently edifying, creative, constructive, happy, and joyous. This is what happens when God shares His life with sinners who have become saints.
We choose to see what grace is in a man or woman by choosing to do more than just receive grace. We choose to absorb it, comprehend it, and live in it by faith. Then, we become instruments of manifesting grace to a world that doesn't know God.
We are ambassadors of Jesus Christ to reveal grace and love to sinners in the world.
Adam Lost His Option
Matthew 23:3
Adam gives me the option to live. God has made the decision that he die. People do not want the commitment to a personal cross. They live relying on religious exercise to appease their conscious idea of a need to produce something for God. They feel indebted. They never have grasped the fullness of the gift of God. They fall into bondage to operating religiously and never go beyond into the life of Christ. They depend on man to tell them about God and His thoughts and never experience the mind of Christ for themselves.
People may hear many sermons but not put the message into practice experientially. God wants us to take up our cross and to get to know Him and see Him as He is. Enter into the throne of mercy. Face foes in the conviction of grace. Face trends as one man would face trials with his God. Go forward. God doesn´t want canned answers, human reactions, and perplexities that motivate the self-life to know who is in the midst of what God does. Live in the personal experience of a cross and resurrection. Do not live in the law which is occasioned by your self-life. Live in grace revealed by truth and faith. Do not relate to sin. Relate to the One who died for sins.
Be left naked, destitute of excuse, so convicted that you find yourself dead and buried. To know Christ sets us free. To have freedom is to reveal Christ as the truth of our redemption and to make the invisible God visible.
Esther 1-3
Faint Not
II Corinthians 4:16
God has made so many provisions for strength. He has promised us that He will quicken us according to His Word (2), renew us when we wait upon Him, and quicken us in His righteousness (3); (4). There are many promises concerning God's quickening power.
One thing that often steals our energy is looking at the temporal things. As our minds are preoccupied with the details of life, we not only become mentally tired, but physically tired as well. "For which cause we faint not; but though our outward man perish, yet the inward man is renewed day by day: (II Corinthians 4:16). God will provide us with what strength we need as we are obedient to receive the Word of God. "For thy Word hath quickened me" (Psalm 119:50). As we keep our eyes fixed on the Word, we do not become distracted through weariness, rather we are constantly reminded of eternal values.
The eternal value system consists of living by every Word of God (5), walking on the narrow path that leads to life (6), and living from faith to faith (7). When we look at what is unseen, we will not faint, but will gladly allow ourselves to be spent for others (8). We can do this because we know that our strength comes from an eternal source that will never run dry.
For which cause we faint not; but though our outward man perish, yet the inward man is renewed day by day. - 2 Corinthians 4:16
DALETH. My soul cleaveth unto the dust: quicken thou me according to thy word. - Psalm 119:25
Behold, I have longed after thy precepts: quicken me in thy righteousness. - Psalm 119:40
But they that wait upon the LORD shall renew their strength; they shall mount up with wings as eagles; they shall run, and not be weary; and they shall walk, and not faint. - Isaiah 40:31
But he answered and said, It is written, Man shall not live by bread alone, but by every word that proceedeth out of the mouth of God. - Matthew 4:4
Because strait is the gate, and narrow is the way, which leadeth unto life, and few there be that find it. - Matthew 7:14
For therein is the righteousness of God revealed from faith to faith: as it is written, The just shall live by faith. - Romans 1:17
And I will very gladly spend and be spent for you; though the more abundantly I love you, the less I be loved. - 2 Corinthians 12:15
Consider Your Options
Ezekiel 12:25
If you choose to walk in the Spirit, you can have everything that you desire with God while you live in this world. But if you want to live in misery, you also have that option.
The Christian who refuses to walk in the Spirit can choose to become morbidly depressed.
It´s an option.
He can choose to live with the effects of the world, the flesh, and the devil. That´s an option. The bar room, for those who want it to be, is an option.
But some Christians have ruled out those options. They refuse to consider them because they are not options for the Spirit-filled believer. We have an option to live today! We have an option for joy, for power, for love, for thanksgiving, for hope, and for understanding. We have the option to make this the very best day of our lives because God made it.
By God´s grace we will accept only His options.
Taking on an Image
Romans 13:14
Many local churches take on the one personality of their doctrine, never utilizing their own God-given portion. Why? Because they are not secure in their own fellowship with Christ in grace; therefore, they must establish their own security. Their standard for loving one another becomes their own belief or concept. When another Christian has stepped beyond the borders of their doctrine, then their conditional love no longer ministers to that one singled out.
The members of this kind of church are all the same. If you are not the same you do not fit with them. They go as far in love as their doctrine carries them. You must take on the image of what they want you to take on in order to be accepted. You do not grow to express Christ but to express their doctrine about Christ. Love is not their basis for communication. They will relate to you according to your ability to state the facts of their concept of God. They cannot take a step of faith because they never allow God to lead them beyond what they know and are well-established in. They may be of one mind about doctrine but not one in the mind of Christ.
The mind of Christ is given by grace through fellowship with that mind. A man who instructs others with his own concepts outside of love cannot be instructed by God that he may be a vessel of that love in his God-given design.
Nehemiah 10-13
Be Aware of the Enemy
Psalm 35:20
Our enemy, Satan, is quite a mastermind. We must learn all that we possibly can about his kingdom so that we will be equipped to battle, for he walks about as a roaring lion "seeking whom he may devour" (I Peter 5:8).
There are three basic things that Satan watches and learns from in our lives. He inevitably uses these things, if he can, for our downfall. He watches our countenances in every situation so that he may take advantage of our weak moments (2). He pays close attention to our words (3), and our actions (4). The prince of the power of the air takes this information about God's people and plans an attack. Then, he forms a stronghold in the believer's life in those areas of weakness. This is prevented if the Christian is sharp enough to know what is happening, and deals with his weaknesses by allowing the Word of God to have preeminence in his life.
The greatest success in the Christian community today is a quiet spirit filled, godly believer who never gets depressed. It is not big churches, but big hearts that count. But remember that Satan will attack those who are quiet (5) with accusations. He wants you to manifest your weakness so that he can plan against you. Be in control of your responses and do not give Satan a foothold (6).
For they speak not peace: but they devise deceitful matters against them that are quiet in the land. - Psalm 35:20
The shew of their countenance doth witness against them; and they declare their sin as Sodom, they hide it not. Woe unto their soul! for they have rewarded evil unto themselves. - Isaiah 3:9
These six things doth the LORD hate: yea, seven are an abomination unto him: A proud look, a lying tongue, and hands that shed innocent blood, An heart that deviseth wicked imaginations, feet that be swift in running to mischief, A false witness that speaketh lies, and he that soweth discord among brethren. - Proverbs 6:16-19
And thou mourn at the last, when thy flesh and thy body are consumed, And say, How have I hated instruction, and my heart despised reproof; And have not obeyed the voice of my teachers, nor inclined mine ear to them that instructed me! I was almost in all evil in the midst of the congregation and assembly. - Proverbs 5:11-14
For they speak not peace: but they devise deceitful matters against them that are quiet in the land. - Psalm 35:20
Neither give place to the devil. - Ephesians 4:27
The Gift of Grace
Ephesians 2:8-10
The journey of grace begins the moment a person first receives God´s free gift of grace for salvation, accepting the sacrifice of Jesus Christ´s blood as the atonement for his sin.
Now, along with every other believer, we share the privilege of glorifying God by walking in His grace and radiating that grace to others. In fact, this is the very reason God created us. Grace-God´s favor and high esteem for us-is not based on anything we have done to earn it. Grace is based upon His eternal, omnipotent, omniscient love for us.
God´s mercy is what saves us from the pit of hell and keeps us from getting what we deserve because of sin. God´s grace, however, gives us what we do not deserve: the opportunity to be quickened by His Word with eternal life and to glorify God in this life.
Forsake Not the Assembling
Hebrews 10:25
When we gather ourselves together to hear the preacher preach, it is more than just listening to God´s man speak. God has purposed to reveal hidden mysteries (Colossians 1:26-27) through the assembling of the brethren. In Acts 4:31-34, the power of God is revealed in boldness. The group that was assembled together had great expectation, because when they prayed the place shook and they were all filled with the Holy Spirit. They were of one heart and one soul and had all things in common. Great power gave the Apostles witness of the resurrection of the Lord Jesus. Great grace was upon them all.
The Word of God in Hebrews 11:15-16 states that we seek a new country and must be mindful of our heavenly substance in Christ so that we don´t have occasion to return back to what we have come out from. By assembling ourselves, we give our Beloved cause to draw us into His chambers (Song of Solomon 1:4), so that we may eat of His fruit (Song of Solomon 2:3), and so that His right hand may embrace us (Song of Solomon 2:6). We assemble together so that we may abide under the shadow of the Almighty and dwell in the secret place of the most High (Psalm 91:1).
When great grace is upon us as we assemble together, we can think in terms of headship and can receive in terms of the Throne; but if we forsake that assembly of headship, we forfeit the ministry of the Holy Spirit in the corporate fellowship of God´s mind.
Nehemiah 7-9
Seeking the Lost
Luke 19:10
"The Son of Man came to seek and to save that which was lost" (Luke 19:10). This particular passage expresses the divine mission of Jesus Christ. He did not come to have a family, join a local church for convenience, or to write books or songs. He did not come to make a living. He did not come for social welfare, to change governments, or to communicate human philosophy. He was a carpenter, but His occupation was subservient to winning the lost.
What happens to born-again Christians if they make an idol of something that was only intended to bless them? They settle down and settle in, without being established in the Master's heartbeat. They often make quick decisions for the sake of convenience without consideration to the will of God. But Jesus Christ came to seek and to save that which was lost. In John 1:43, Jesus went to Philip and said, "Follow Me." In Luke 5:27, He went to Matthew, the one who received taxes on Capernaum's ship, and said to the Levite, the publican and sinner, "Follow Me." Is it any wonder that He went to blind Bartimeus, who accepted Him as his Savior and was healed, that the prostitute who found Him in Simon's house was forgiven, or that the woman with the issue of blood was healed? Jesus was always seeking and saving the lost.
For the Son of man is come to seek and to save that which was lost. - Luke 19:10
Counseled by Truth
2 Corinthians 4:7
I think I´ll put up a beautiful golden plaque in my office for people to read before I counsel them. The first line will read, "Did you talk to God first?" The second line will say, "Did you get filled with the Spirit before you came to this appointment?" The third point will be, "Are you living by every Word of God?" The fourth line will ask, "Whose fault is it?" (On second thought, don´t tell me.) Fifth, "Will you accept the provision God gives?" Sixth, "Will you mix faith with everything that we read from the Word?" And finally (seventh, for the Finished Work!), "Do you love as Christ loves?"
Now that would make for a good counseling session! It would help any person just to go through the list. Then he would say, "You know what? Just give me a couple of Scriptures. I think everything is going to be all right."
Nothing Can Separate Us from Who God Is
Romans 8:35, 39
God is love (1 John 4:8,16). Love creates in man a capacity for God. Charity never faileth (1 Corinthians 13:8). I might fail love, but love never will fail me. Love´s capacity is eternal in its expression and will never leave me nor forsake me (Hebrews 13:5). We cannot be separated from love that becomes the character of our life through faith. How can we be separated from love that suffers long, is kind, envies not, is not puffed up, does not behave itself unseemly, seeks not her own, is not easily provoked, thinks no evil, rejoices in the truth, bears all things, believes all things, hopes all things, and endures all things?
Love creates a place for reconciliation. Love is not a personal condition to perform, but an unconditional attitude, which transforms, causing the effects of love to be our expression (Galatians 5:22-23). We can be separated from the effects of love but never from the cause. I might not be faithful to love, but love always is faithful and will perform what it wills (1 Thessalonians 5:24). I can delay love, but I cannot detach love from its course. If I try to cultivate love, love will be quiet and constrain me to be humble (2 Corinthians 5:14). Love will always cause me to triumph (2 Corinthians 2:14). Not my ability to love but my availability to love allows me to live and to express the effects that make me be all that He is. I never can be separated from that which has promised to be true and beautiful for situations (Psalm 48:2).
Nehemiah 4-6
Hear Wisdom's Cry
Proverbs 8:1-4
Many times we sacrifice the wisdom of the Word because of pride, lust or selfish desires. We allow our flesh to daydream rather than think upon the Word day and night and allowing it to be transferred into wisdom as did the psalmist (2). We allow so many things to be exalted and take precedence over the Word of God, we need to have Job's attitude, "I have esteemed the Words of His mouth more than my necessary food" (Job 23:12).
Wisdom cries out, but it is often met with a lack of consistent concentration. We do not study how it can have first place in our lives. We do not watch our words or weigh them in time, nor do we realize they have eternal value. Wisdom wants to guide people because wrong decisions destroy the soul (3).
Let us tune our ear to the cry of wisdom. She tells us, "I love them that love me; and those that seek me early shall find me." Let us listen so that we may follow "the way of righteousness, in the midst of the paths of judgment" (Proverbs 8:20). Let us seek wisdom: "Whoso findeth me findeth life, and shall obtain favor of the Lord" (Proverbs 8:35).
But he that sinneth against me wrongeth his own soul: all they that hate me love death. - Proverbs 8:36
But his delight is in the law of the LORD; and in his law doth he meditate day and night. - Psalm 1:2
Doth not wisdom cry? and understanding put forth her voice? She standeth in the top of high places, by the way in the places of the paths. She crieth at the gates, at the entry of the city, at the coming in at the doors. Unto you, O men, I call; and my voice is to the sons of man. - Proverbs 8:1-4
Let His Word Burn in You
Jeremiah 20:9
As a sinner saved by grace, I plead with you: Don't be familiar with the Word of God or the work of God. Don't be familiar with the men and women He has raised up to be His servants. Allow the Word of His righteousness to become a fire burning in your bones.
Every morning I take my wife's hand, and we begin our day by praising God. We confess His blessings and promises. We pray for people because we live as if every day could be our last.
This is the most magnificent time of my life. Oh, that God would teach our tongues to speak of His righteousness all the day long (Psalm 71:24). By His righteousness we are exalted and we grow in the grace and knowledge of Jesus Christ. The Word makes it clear that His righteousness is our shield. We are so blessed.
The Issue is Ended
Hosea 14:4
Compare what Jesus has done and how He views things with what Christians say and how they relate. The world of Christianity often deals with issues that God has already dealt with. They impute sin and argue over standards when God Himself does not impute sin to the world (2 Corinthians 5:19). Christianity may present a distorted gospel, perverting grace and not presenting unconditional love as unconditional. It may distort the nature of God's redemption to enhance the arguments of man´s religion. But the Spirit makes it clear: Love is the issue. Whether I walk in love as a child of faith is the test of my Christianity and the manifestation of my spirituality. Love is the issue. Jesus never faced people with their sin, but He always faced people on the basis of their need for love.
What did Jesus do with the multitude who were, sick, confused, brokenhearted, and weary (Matthew 9:35-36)? Did He give a message to deal with the sin issue? No, He was moved with compassion to heal the sick, to love the brokenhearted, and to cast out demons. Jesus had dealt with sin as the Lamb, now He wanted to deal with their need for Him. Love is needed before repentance from sin can ever be experienced. The people did not need to have knowledge of their sin, but they needed to know His love. Sin is revealed only to show what God did with it so that now we can face love.
Nehemiah 1-3
The Word Must Prevail
James 1:21
Many times, a believer will continually confess his problems to others. He talks about what he is trying to do, but his solutions never seem to work. Actually, by constantly talking to others the problem is magnified and the emotions become wounded.
There are times when the believer needs other Christians to help him bear his burdens (2); yet, he does not need them to be a sounding board to his negativity. As his mind is centered on his struggles, his capacity for learning the Word of God decreases. Satan wants the believer to make confessions according to sight. A Christian only compounds his problem when he speaks negative thoughts about a situation or person. Eventually, he feels the effects of his confession. The mind is always resisting the solution while it is entertaining the difficulty. Many people, when faced with situations that are against them, substitute human reasoning for faith in God's reasoning. The believer's faith is to be in God's reasoning.
Many do not have a final healing because they rationalize in their natural mind and through natural viewpoint. In reference to salvation, the Lord says, "Come now, and let us reason together... though your sins be as scarlet, they shall be white as snow; though they be red like crimson, they shall be as wool" (Isaiah 1:18). The reasoning is coming to doctrine and getting precise truth. The Word of God must prevail over the mind.
Bear ye one another's burdens, and so fulfill the law of Christ. - Galatians 6:2
Wherefore lay apart all filthiness and superfluity of naughtiness, and receive with meekness the engrafted word, which is able to save your souls. - James 1:21
Being Found Faithful
2 Corinthians 4:10
There is one thing I'm praying in these last days, and that is that God would keep me faithful. A great Russian believer who was in prison constantly prayed: "God, keep me faithful unto death. Keep me faithful! Don't let me be anything but faithful."
Every child of God must know the importance of being faithful from day to day. Be faithful to let the grace and strength of God come through you. Oh, how important it is to just be faithful! Be faithful in letting the Cross work its way into your life.
Out of our Cross experiences will come rivers of living water. The flow of God's character will spring from us because we denied ourselves and took up our cross. There is power in weakness: the power of Jesus Christ in action.
Added Unto You is Love
Revelation 13:8
"But seek ye first the Kingdom of God and His righteousness; and all these things shall be added unto you" (Matthew 6:33). This amazing verse, appearing to be understood readily, is seldom practiced. How many people, knowing the Christian life in principle, do not seek the Kingdom first that Life may be added unto them? They may appear to know something, and yet the life of what they know does not express itself in the situation in terms of love. People are taught the principle of love in the past tense, and sin becomes their present issue. The fact is to them that God so loved the world that in the past He gave. Now, in our present situation, without an experience of love, sin becomes the issue.
We place our own attitude towards the sinner before Kingdom love. There is no identification in love because love is not the issue, sin is. Then why was Christ the Lamb slain from the foundation of the world? He was slain because of the sin issue. When Jesus in the eternal mind of God was identified with the crucifixion before Calvary and was slain, He dealt with the sin issue.
There is no doubt that God was in Christ reconciling the world unto Himself and not imputing men´s trespasses unto them (1 Corinthians 5:19). How can we continue to deal with the sin issue when the Father does not and when the Son was slain from the foundation to deal with sin and make love the issue?
Ezra 8-10
God's Covenant of Love and Grace
Hebrews 6:16-20
A tremendous principle is revealed in the Book of Hebrews, starting at Chapter 6, verse 13, in relation to the New Testament or covenant that God has made with man. "When God made (His) promise to Abraham, because he could swear by no greater, he swore by himself" (Hebrews 6:13). Jesus Christ, our Lord, who died for our sins on Calvary's cross, received a promise from God the Father which enables the sinful man to be reconciled to God and have a right relationship with God. God the Father and God the Son have made a covenant together so that we might receive this benefit through grace. The promise to Abraham was, "Surely blessing I will bless thee, and multiplying I will multiply thee" (Hebrews 6:14). And the Father swore by Himself, on the basis of His own integrity, for there is no one greater that could affirm His oath. After Abraham had patiently endured, he obtained the promise.
Hebrews 6:16-20 testifies of the "immutability of His counsel" (verse 17), and the perfect righteousness of our "forerunner" who has gone before us to the cross in our behalf.
God kept His agreement to bless mankind through the seed of Abraham. This is the nature and essence of the character of God in keeping every promise that He has made to us. It is upon the character of God that we are able to have an anchor for our souls.
For men verily swear by the greater: and an oath for confirmation is to them an end of all strife. Wherein God, willing more abundantly to shew unto the heirs of promise the immutability of his counsel, confirmed it by an oath: That by two immutable things, in which it was impossible for God to lie, we might have a strong consolation, who have fled for refuge to lay hold upon the hope set before us: Which hope we have as an anchor of the soul, both sure and stedfast, and which entereth into that within the veil; Whither the forerunner is for us entered, even Jesus, made an high priest for ever after the order of Melchisedec. - Hebrews 6:16-20
Willing to be Weak
2 Corinthians 13:4
Jesus demonstrated the connection between weakness and power. He was crucified in weakness: "For though he was crucified through weakness, yet he liveth by the power of God." He didn´t have to be weak, but He was willing to be weak. There was a purpose that motivated Him, and it had to be manifested.
The Lord Jesus Christ is saying that there can be a wonderful reason for weakness. If Jesus had not suffered, bled, and died on the Cross, then, needless to say, every one of us would have to go to hell. Had Jesus called upon the twelve legions of angels to rescue Him from execution, every one of us would be lost and on our way to a Christless eternity. But He was willing to suffer in the weakness of His humanity. He was willing to be crucified and die.
You and I are going to be called to go through times when we are very weak. Why? So that we can manifest the power of God in those moments.
Friendship: Serving Us in Love
Matthew 6:22-24
How great is a man´s darkness when he believes the darkness that is in him is light. How great the darkness when he loses the eternal purpose and single view of God upon all he does but lives a stolen life by investing his efforts into all that will rust and corrupt. When he declares that he is experiencing liberty, he is actually bound and enslaved to himself, the devil, or the world. He is ordered by what he serves.
Many people live letting the world, the flesh, and the devil usurp an authority over their existence. Situations dominate people with regulations, causing them to conform to the need presented and standard demanded. For example, friendships are ordained by God to serve us, to convey love and to communicate peace, hope, and comfort, to bring out the best in each one of us. But when these friendships become masters instead of servants, they violate Calvary. Two people can be so intimate in their friendship that they go against the government of God, the Word of God, the Body of love, and the reality of truth just to preserve one another. The friendship becomes a master and the Word of God has to serve the friendship at its own level instead of it serving the Word of God to bring forth the love of Christ. And that which God created for our comfort and for our good becomes evil, mastering our lives and serving the devil´s purpose.
Ezra 5-7
Walk in Your Position
Romans 6:11
The devil desperately tries to attack our position in Christ each day. He despises believers, for he knows they are seated far above his domain. "But God, who is rich in mercy.... hath raised us up together and made us sit together in heavenly places in Christ Jesus" Ephesians 2:4a, 2:6). In order to walk in our position, we must reckon that our old man is crucified. It is the only possible way we can live in God's will and power. How do we accomplish this? It is a matter of choice. Each day we must choose to serve Christ, we must choose to hear the Word preached, and we must choose to read the Word of God.
We know that Satan's ploy is to cause believers to put on "self." The voice of the cosmos (world's system) cries, "Be independent, speak up." It lures people into defending their individuality in the midst of peers. You see, the devil wants us to keep Adam (the old sin nature) respectable by defending ourselves. Remember -- orientation of self leads to self-pity. One who lies with a self-righteous, independent attitude will alienate himself from the Body of Christ.
This is the reason we must reckon ourselves dead to sin, and "alive unto God through Jesus Christ our Lord" (Romans 6:11b). Then we will be concerned with the needs of others; "Even as the Son of man came not to be ministered unto, but to minister, and to give his life a ransom for many" (Matthew 20:28).
Likewise reckon ye also yourselves to be dead indeed unto sin, but alive unto God through Jesus Christ our Lord. - Romans 6:11
The Action of Faith
Romans 8:1
Jesus simply spoke the Word and there was healing. Under the guidance of the Holy Spirit in the love of God, we can speak the Word and remove mountains of obstacles from our way. We are in Christ. There is no condemnation. We stand complete.
Go beyond what you know. It is not the power of a doctrine that brings healing; it´s the love of God. Read the living Word, and let the love that speaks from the Bible motivate you to action. Amazing, practical deliverance can come at any moment.
All that God requires is that you are confessed up to date. No matter how frail you are, no matter how many times you have fallen into the same situation, He is present to heal.
Stolen from the Purpose
Matthew 6:19-21
God has given us many beautiful things. These things are given to honor God through us, and so that we can use them to become like Him, but Satan, in his counterfeit, reactionary attitude, wants to rob us of the true purposes of God (John 10:10). The devil wants that which God has given to be elevated in position above God so that no longer will it be in submission to the Life of God that it may be used to honor God. Satan causes these things to operate in themselves, corrupting and perverting the true, holy intentions of God.
God has given marriage to be servant and not master. Many times, though, people fall into human love and then because of insecurities, frustrations, and problems, the very thing given in Christ to serve them becomes their master. What God wanted to use to work grace in their emotions, to work unconditional love in their hearts, to work the Cross in their lives, to work the Word of life in their minds, to bring health in their countenance, and to establish His plan as their purpose, was the marriage.
God wants to use marriage as a servant to work God in, thereby fulfilling the purpose of all God gives. But what happens is that one or both marriage partners refuse to be crucified and the marriage becomes master. Jesus, a personal cross, and a personal relationship with the power of the Spirit, is overridden by a natural marriage that will end up in its own consequences, stolen from God's true and original purpose.
Ezra 1-4
Look unto Jesus
Matthew 6:22
During the Israelites journey in the wilderness, they murmured against God. Finally because of bitterness, rebellion, and a negative syndrome, God sent serpents, and one person after another became the victim of snake bites. Their bodies began to swell, and poison filled their systems. Of course, before God allowed the people to be bitten by the serpents, he already had a provision waiting for them. He told Moses to take a brazen serpent and put it on a pole (2). Anyone who looked at that serpent was healed. God had to bring them to a critical decisive point to get them to look upon Him.
Sooner or later, we will face a crisis. For many years, God had given mercy, grace and patience to the children of Israel. Now the time of crisis had come. They would not accept the process, so God brought a crisis.
The brazen serpent speaks of judgment. It was not a real serpent because Jesus was in the likeness of sinful flesh, but he did not sin (3). The brazen serpent was a type of Christ. It was lifted up because Jesus Christ would be lifted up, bearing all of man's judgment. So many times we do not keep our eyes on Jesus Christ and God has to take action in order for us to stay occupied with him. Let us learn to keep a single eye on Jesus Christ through hard times as well as prosperous.
The light of the body is the eye: if therefore thine eye be single, thy whole body shall be full of light. - Matthew 6:22
And the LORD said unto Moses, Make thee a fiery serpent, and set it upon a pole: and it shall come to pass, that every one that is bitten, when he looketh upon it, shall live. - Numbers 21:8
For what the law could not do, in that it was weak through the flesh, God sending his own Son in the likeness of sinful flesh, and for sin, condemned sin in the flesh: - Romans 8:3
The Authority of Faith
Romans 10:17
Faith comes by hearing, and hearing by the Word of God. The more I hear the Word, the more authority I will have in my faith.
It is written! "The entrance of thy words giveth light" says Psalm 119:130. If I want light in my life, then I must allow God's words to enter.
The more I allow His words to enter, the more I will believe in the provision, protection, and power of His spiritual authority. The Roman centurion in Matthew 8 understood this, and that impressed Jesus Christ.
The centurion recognized Jesus as the authority and wasn't afraid to let Him exercise that authority. "Speak the word only," he said to Jesus. That was enough for this soldier, and he went away believing that it would be as Jesus said it would be.