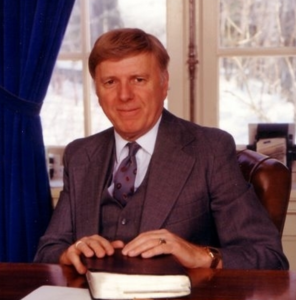 Covered to be a Covering
Hebrews 10:29-30
The blood is our eternal life covering. The Mercy Seat is our place for faith rest. The cherubim are the protection we have so not a single thing can make us die because they have the flaming sword of God's declaration of truth. The wings always give us the opportunity to be honored with God's life. The Tabernacle means that we are joined together inside of one Body. The Lord, through beaten gold, covers all through the blood that is on the Ark. All are covered and all demands are met by the seat itself. It is a place of power, of peace, of protection and of provision where we can enter into the plan of God.
If we understand what it means to be covered, then we will understand what it means to be a covering. What we receive, we give, and it covers others to purify them and make them rest in the presence of God without the dominion of sin through imparted righteousness. It is imputed to give us a motive to go on in the Word of God becoming our life through the Spirit as an eternal covering in the oneness of God's own definite life.
What happens when those who have mercy under the New Covenant do not accept it as the final word, and instead of making the Blood all, they walk over it and do despite to the Spirit of grace?
God says that vengeance is His and He will judge His people. If we know something and go against it anyway, then the natural gift of free volition takes over and puts our experience in the natural state of reaping what we have sown.
Daniel 10-12
The Light That Exposes
II Peter 1:19
"All things that are reproved are made manifest by the light: for whatsoever doth make manifest is light" (Ephesians 5:13). Do not be wounded by truth when it shines on the inadequacies within the soul. Not only does God's Word pierce and expose, but it also cuts and divides, setting us free from the anchor of self (2).
The diagnoses of sickness are only to expose a soul's infection for the purpose of putting it away and receiving in its stead a resurrection standard. The problem is that many often interrupt God with excuses and defenses before He has had His say! Thus, tension, anxiety and sensitivity result, causing them to release the pressure building up in the emotions. God's Word in itself is the dynamic, effective power that will make manifest the areas in our lives that are not aligned with God's will. Our one responsibility is to receive it in faith, believing that what God says, He also will accomplish within our hearts (3).
Listen before you answer God. Concentration upon God's Word sanctifies the mind for God's thoughts, desires, and concerns. Be keen to hear the full impact of what God is saying.
As you allow His light to be your frame of reference, you will be enabled to walk as a child of the light exposing darkness wherever you go. Remember - "now are ye light in the Lord" (Ephesians 5:8).
We have also a more sure word of prophecy; whereunto ye do well that ye take heed, as unto a light that shineth in a dark place, until the day dawn, and the day star arise in your hearts: - 2 Peter 1:19
For the word of God is quick, and powerful, and sharper than any twoedged sword, piercing even to the dividing asunder of soul and spirit, and of the joints and marrow, and is a discerner of the thoughts and intents of the heart. - Hebrews 4:12
Faithful is he that calleth you, who also will do it. - 1 Thessalonians 5:24
Sanctified by Faith
John 17:17
One of the great synonyms for "holiness" is "spirituality." In 1 Peter 1:15, the Word of God could say, "Be spiritual, just as the Lord, who has called you, is spiritual; and practice spirituality in all manner of living."
Holiness, the way it should be understood in the Word of God, is so valuable. It means that we sanctify- purify-our lives daily by faith, and then the Word of God is sanctified in us.
So, what does the Word of God mean in Psalm 68:18 where it says that He ascended on high, led captivity captive, and received gifts for men, and for the rebellious also, "that the Lord God might dwell among them"? It means that He overcame our rebellion by inhabiting our soul.
Please remember, the Lord has given us wisdom, righteousness, sanctification, and redemption; and "as it is written, He that glorieth, let him glory in the Lord" (1 Corinthians 1:30-31). God is saying, "Don't you know that because of the gift of grace and the gift of righteousness, I have made you to be wise, righteous, sanctified, and redeemed? You have been totally and completely set apart for My use."
Mercy Rejoices over Judgment
Matthew 21:44; James 2:13
All the bright lights, all the popularity, all the sins of your youth, all the ambitions of your nature, and all the carnal drives of Adam, if you attained all in the goal you were after, it could never touch what it means to have God and His Son cover you with a robe and make you God's own son or daughter.
Nothing in the world could touch the fact that we have a covering, and with that covering we can give people the life of God. We do not give arguments, concepts, problems, insecurities or emotional reactions, but we give them God's life as a covering, as it came to us through a covering. Though we may be beaten by words and evaluations and by the sight of the Judases and the Pharisees and the scribes, it matters not because the more the gold is beaten the more it is formed into mercy. The natural beatings of the earth mean nothing and can never take away our place in mercy.
Everyone who communes at this Mercy Seat, no matter how wicked or how bad, no matter what he is or what he has done, if he comes to the Mercy Seat he is protected. No one can get near the Mercy Seat, for there are cherubim on each end protecting and declaring that mercy will always rejoice against judgment here. Above are two angels with wings spread showing that as we were saved by mercy so we also might go forward with the speed of God's life to execute the will, the plan, and the purpose of God.
Daniel 7-9
Guarding Against Familiarity
I Corinthians 4:2
"The word preached did not profit them, not being mixed with faith in them that heard it" (Hebrews 4:2). Familiarity is a passive act of mentally agreeing with truth, while choosing not to act upon or experience it.
First we must experience education through the Word and the Spirit; however, adjustment to God's plan through appropriation of grace must follow in order to experience true, inner growth. Watch carelessness and a wandering mind. Be sensitive to what God is guiding you into today. If you are watchful and sensitive to what God is guiding you into today, you will not become familiar with what you think, say or do. Divine guidance is imperative for this process so that God can pick up and fulfill the responsibility that our flesh is unable to fulfill.
There are no mundane things of life. Cultivate a sacred attitude toward each moment, each day, and each thought. Do not take your fellowship or relationships lightly. Once you purpose something in your heart, it can no longer be used as an area of temptation. As you stand guard against the passive acts of life and the world's tendency to familiarity, it will protect your soul's capacity for growth.
Moreover it is required in stewards, that a man be found faithful. - 1 Corinthians 4:2
Triumphing in Trials
John 14:26-27
There are reasons for suffering that bring glory to God, so we are never to judge anyone who is going through a trial. Our part is simply to think no evil, to believe the best, and to pray. And, when something comes against us, instead of reacting we can see how to add degrees of glory for now and forever.
A carnal man enters a trial and self-destructs. He suffers because problems in his emotions have never been resolved, and he is angry at every other thing. The Spirit-filled man triumphs in a test, knowing that glory will be his reward. His emotions are kept by God's mind as he receives and responds to love and grace from the Father.
When pressures come to the Spirit-filled man, he can be very quiet. There is no need for tension. What good does it do to become upset? Has worry every delivered anyone? A relaxed man is one who rejoices in the face of temptation, who fellowships with Christ, and who rests in God's plan. He knows that God will provide what is necessary to go through the trial, and that makes it most precious.
Hid By a Covering
Genesis 3:24
The cherubim, God's angels of covering, kept the way to the Tree of Life with flaming swords. If fallen man had been a partaker of the Tree of Life, he would live forever without having to go through the Cross. If Adam and Eve had partaken of the Tree of Life after they had eaten at the Tree of the Knowledge of Good and Evil, they would have lived forever in the state they were in after eating knowledge, knowing good and evil but not having life. The cherubim protected that way so they could not come in to eat unless they had a covering. God killed an animal and made skins to clothe the man and the woman, giving them a covering. Two naked people who walked in human depravity could now partake of the Tree of Life because of the covering. God never mentioned anything more about Adam and Eve after this covering, for the shedding of blood brought remission and the covering hid them in God by mercy.
Consider how Adam and Eve were hiding and alone after they had sinned, and God sought after them. He found them and clothed them with a covering that came through the Blood. We receive that same covering through the shed blood of the Lamb of God, a reconciliatory covering that not only gets us to Heaven but brings us to God in our earthly experience; a covering that reconciled the prodigal to the Father's love, grace, and mercy.
Though no man himself seeks after God, God sought us out and brought us home to experience the freedom of Sonship with all the privileges of that heavenly home.
Daniel 4-6
To See Clearly
Mark 8:22-25
The Lord Jesus Christ said in Revelation 3:18 to "anoint thine eyes with eyesalve, that thou mayest see. "Eyesalve" in the original Greek is "kollourion." It is a material used as a remedy for tender or afflicted eyelids. This ointment first stung, but then healed. This is a beautiful picture of the believer taking the Word as God's thoughts, which act first sting because they are so radically different from his own thought patterns and natural outlook. "For my thoughts are not your thoughts, neither are your ways my ways, saith the Lord" (Isaiah 55:8).
As the believer logs many hours under the teaching of God's Word, he becomes accustomed to having the thoughts of Christ (2), and therefore, the right point of view. He has a single eye (3) and can truly see (4), because the Word is his viewpoint. In Matthew 16:23-24, Jesus rebuked Peter for having only a natural outlook and showed that only a personal cross (identification with Christ's death) could produce right thinking or thinking with God.
It is so precious for the believer to see every man just as the once blind man at Bethsaida, and to have the capacity for the right point of view. "He was restored, and saw every man clearly" (Mark 8:25).
And he cometh to Bethsaida; and they bring a blind man unto him, and besought him to touch him. And he took the blind man by the hand, and led him out of the town; and when he had spit on his eyes, and put his hands upon him, he asked him if he saw ought. And he looked up, and said, I see men as trees, walking. After that he put his hands again upon his eyes, and made him look up: and he was restored, and saw every man clearly. - Mark 8:22-25
For who hath known the mind of the Lord, that he may instruct him? But we have the mind of Christ. - 1 Corinthians 2:16
The light of the body is the eye: if therefore thine eye be single, thy whole body shall be full of light. - Matthew 6:22
And Jesus said, For judgment I am come into this world, that they which see not might see; and that they which see might be made blind. - John 9:39
But he turned, and said unto Peter, Get thee behind me, Satan: thou art an offence unto me: for thou savourest not the things that be of God, but those that be of men. Then said Jesus unto his disciples, If any man will come after me, let him deny himself, and take up his cross, and follow me. - Matthew 16:23-24
Walls of Doctrine
Proverbs 25:28
Too often, when trials come, Christians withdraw into emotionalism, sublimation, or human good in the old sin nature. But if the Word of God is dwelling in us richly, then whatever we do will be done to the glory of God.
Categorical doctrine is not merely knowledge, but it is the living Word circulating and becoming assimilated into each part of the soul. It forms a wall that protects our mind and emotions. Whatever happens to us, we will not internalize it-no matter how long, how serious, or how deep the trial.
A man who cannot rule over his own spirit is like a city that is broken down, without walls to protect it from the attacks of the enemy. That is why we are to build walls of doctrine in our souls. Furthermore, doctrine in the soul results in a celebration during the trial. We can rejoice in tribulations and testings because we know there is a reason behind them.
Trials give God opportunities to use us as witnesses against Satan in his appeal case in the angelic contest. It is not that God does not love me or that I am being chastised. Just as it was with Joshua and with Job, my life is being used to reveal the character of Almighty God, which Satan cannot stand.
The Beaten Mercy Seat
Exodus 25:17-18
The key to a Christian's prosperity, to a pastor's effectiveness, to a believer's life with God, has to do with covering. If God could show us, through His wisdom, the hindsight of our lives, He would point to this reality and say that this is what happened. If there is a breakdown of someone not being a proper covering, then there will be many internal problems which will result in overt difficulties for a long period of time if not corrected.
Husbands need to know how to be a covering. Parents need to know how to cover their children. Most of all, pastors need to know how to cover those in their congregations. This subject of coverings is something the devil really fights. If we, as Christians, learn lessons on God's appointed coverings and submit to them, we will discover the priceless treasures we have in Jesus as our Redeemer.
The Mercy Seat is for us. It is not for the devil or for the angels, for they are not subject to this covering. This Mercy Seat made of pure gold is only for we who have inhabited this earth as human beings with fallen natures. It is the Mercy Seat made of beaten gold that shows beautifully the picture of how Jesus had to be tempted in all points and beaten by men and by the judgment of the Father for the sins of humanity. He was shaped into mercy, having learned obedience by the things He suffered.
Daniel 1-3
The Accusers Must Flee
Romans 4:3-7
Many believers feel they have damaged their memories through past experiences with drugs, alcohol, prescribed medication, immoral living, or wrong decisions. This is not true. These things may suppress the memory, but they cannot permanently harm it. Just as years of wrong decisions may have suppressed the memory, so can God's righteousness heal it.
Often people will condemn a person for what happened in the past. In John 8, the Pharisees and scribes were the accusers of a woman who had committed adultery. Jesus said, "He that is without sin among you, let him first cast a stone to her" (John 8:7). After this statement, the accusers left one by one. The woman did not make an excuse for what she had done. She realized the first of eternal life through Jesus Christ. The woman called Jesus Lord. Not teacher, but Lord. She caught a glimpse of His righteousness and the cleansing power behind it. People often make excuses of their sin. This woman did not; she recognized her sin as evil. Jesus had worked in this woman's heart. She said, "No one condemns me." And Jesus answered; Neither do I condemn you." The Lord did not condone her sin, but He gave her the free gift of righteousness.
When God's righteousness is in our midst, our accusers will leave. We do not need to live in the effects of the past, for this righteousness has been imputed to us, not based on our performance, but upon God's grace.
For what saith the scripture? Abraham believed God, and it was counted unto him for righteousness. Now to him that worketh is the reward not reckoned of grace, but of debt. But to him that worketh not, but believeth on him that justifieth the ungodly, his faith is counted for righteousness. Even as David also describeth the blessedness of the man, unto whom God imputeth righteousness without works, Saying, Blessed are they whose iniquities are forgiven, and whose sins are covered. - Romans 4:3-7
Suffering and Reigning
2 Timothy 2:12
The Church has been called to suffer, yet many people leave godly churches during periods of persecution. Paul, however, rejoiced in his suffering because it was for others. Second Timothy 2:12 explains clearly that if we suffer with Christ, we will also reign with Him. Those who suffer for the Body's sake - who exhibit a relaxed, positive volition in the midst of their trials - will reign with Jesus.
According to 1 Peter 1:6-8, though we be tried with fire, we can rejoice with unspeakable joy. We can literally have a party going on in our souls, as Paul experienced in the dungeon, while our outward man is suffering.
Satan hates to see us reveal Christ in the midst of trials. He may attack our marriages if he can't get at us through any other means. Many believers suffer in the very institution God designed to reveal the intimacy of a believer's union with Christ. But, to suffer for Christ in your marriage means that you have the option of being Christ to your spouse instead of reacting.
All who live godly will suffer to a degree (2 Timothy 3:12). Each of us will experience our share. Yet, when we suffer for the Body's sake, we also have the privilege of reigning with Christ.
Holding Forth What You Hear
Philippians 2:16
You must seek not to be who you think yourself to be, but who the Word of God knows you are. One who has a life that is emotionally based in self will find great difficulty in remaining stable. Emotions outside of God's mind react to what is projected toward them. These emotions have no security or stabilizing force, but are tossed about by the principalities and powers in the air.
The projections of the devil often are presented through human contact with those who are captive to the devil's will and used as instruments of unrighteousness in a battle against truth. We see beyond natural humanity into supernatural victory over the devil. We do not defend our flesh and blood rights when we are challenged. We make an offensive communication of truth, an open show of all that God's victory includes. Our victory is an inheritance, given to us through the purchase of the Blood.
God does not want us to stand in defense, but to rest under His shadow (Song 2:3), receiving His life that will be offensive with expressed truth. Under the covering of God, we begin to experience the fruit of our position, blessings commanded forevermore (Psalm 133:3). We no longer experience situations or the adversities that may accompany them, but we experience being in God's love. It is now a great delight to be challenged by the Word because we have found the fruit of every Word from God to be sweet to our taste.
Ezekiel 46-48
Fellowship With the Father
I John 1:3
All of us, as Christians, want to know our Lord better: "God is faithful, by whom ye were called unto the fellowship of His Son, Jesus Christ our Lord" (I Corinthians 1:9). We are called into fellowship with Jesus Christ.
One good method of getting to know Jesus is studying His death on the Cross and His resurrection. We must be deeply conscious of this. It is in these two events that eternal life is found. To know Him is eternal life (2). When these two events and their effects are established in our minds, we can enter into a deep foundation and have the ability to adjust to the plan. This enables us to get to know Him. Then, no matter what happens, we are secure because we know what our existence relies on - the finished work and not ourselves.
We can fellowship with God through the Word and by thinking upon His finished work. "That which we have seen and heard declare we unto you, that ye also may have fellowship with us; and truly our fellowship is with the Father, and with His Son, Jesus Christ" (I John 1:3). Through His Word, we can make knowing Him and the power of His resurrection our priority (3).
That which we have seen and heard declare we unto you, that ye also may have fellowship with us: and truly our fellowship is with the Father, and with his Son Jesus Christ. - 1 John 1:3
And this is life eternal, that they might know thee the only true God, and Jesus Christ, whom thou hast sent. - John 17:3
That I may know him, and the power of his resurrection, and the fellowship of his sufferings, being made conformable unto his death; - Philippians 3:10
Our Shield of Faith
Ephesians 6:11-18
Stress contradicts the Christian life. It destroys our capacity to apply divine truth and live in spirituality. Understanding this, we must realize our need to take up the amazing shield of faith that quenches the fiery darts of the devil as we put on the whole armor of God.
For faith to be produced, we must hear the Word of God. Faith-rest starts with hearing the Word of God and being filled with His Spirit. With the filling of the Spirit comes godly contentment, whereby we begin to live godly lives, revenging disobedience with obedience, moment by moment.
When we operate with God's solutions, we are able to rebound, claim God's promises, and go from faith to faith, giving grace for grace with absolute joy. Satan cannot stop or change this kind of life because of the unchangeable provisions we have within.
As we develop in our priesthood, God makes us to stand. With boldness and confidence we know who we are and why we are here.
Instead of living in stress, let's live in the provision of His promises.
Christ is Found in a Fellowship
Song of Solomon 3:1
Live in faith for your present life. The important thing is not what you know about God, but Who God is now in the operation of faith. It takes faith, which takes Christ, which comes from a fellowship and which produces a ministry of reconciliation (2 Corinthians 5:18). It is not in reconciling situations to ourselves that we find peace. Situations will not always seem to be for our benefit. God may have their purpose hidden. We may see no outward moving of God and sense no inward touch of assurance. Are we forsaken or are we an object of unconditional love?
Our fellowship with God is based upon the immutable character of God as displayed in His Word. God may at times withdraw, but only to teach us to draw near. One who is one in Christ will never be lost when all situational security is hidden. We cannot base tomorrow's experiences and their outcome on what we know of God today.
He is the Living God Who desires to be our absolute security. Our strength is not in what we know or where we have been, but it is in whom we are hid as we walk through the pathways of life. Our life may present many options, but it is impossible for these options to give us an eternal security when they are only temporally founded and to be experienced on a temporal basis. We may have positions, concepts, or possessions, and yet one situation may remove all of these. What is left? Fellowship with the God Who is our security when all else is removed.
Ezekiel 43-45
Be Ye Like-Minded
Philippians 2:2
When the principle of like-mindedness is applied to the Body of Christ, the virtues functioning in each individual are shared from one member to another, and the promise of fruitfulness is made to the local assembly. Participation in the assembly of believers is handled with ease, poise, and oneness, without the obstacles of natural disposition. As the members of the Body of Christ receive the Word of God, they share similar content of thought and become like-minded with one another, as well as with Jesus Christ. Though they are at various levels of maturity and spiritual understanding because of spiritual age and opportunity, they all share the motives and desire of Jesus Christ. The diversity of gifts causes all believers to be blessed and benefited as each member shares his portion.
As a ministry matures and takes on more and more of Christ's vision to reach the world as a unified expression, the Body of Christ as a whole reaps the benefits of their joint participation in the universal Body. Any ministry that dares to make the world its mission field will become a brook of refreshment and life - this is the true expression of the mercies of compassion.
Fulfill ye my joy, that ye be like-minded, having the same love, being of one accord, of one mind. - Philippians 2:2
Our Necessary Provisions
Galatians 5:16
It is absolutely necessary for the believer to be filled with the Spirit and the Word. Complete sincerity and absolute desire are not enough. If he neglects either of God's provisions, a Christian cannot live a spiritual life.
Every morning, before doing anything else, I go to God alone in prayer. I make sure I am confessed up-to-date, not living in any known sin, and I ask Him to fill me with His Holy Spirit. If I were to neglect being filled, I would not have the provision of divine power to walk in the Spirit. Walking in the Spirit keeps me from fulfilling the lust of the flesh (Galatians 5:16).
Then, I pray with my wife for family members, for Christians here and on the foreign field, for local pastors and leaders of different denominations, for the needs of the ministry, for our government, and for the unsaved.
With the filling of the Holy Spirit is God's provision of His Word. The continual entrance of the Word brings in light (Psalm 119:130). When we live in that light, God's Kingdom is operating in us.
I Possess Nothing
Job 1:21
Satan tries to possess people to keep them from being possessed by God. People try to possess others and though they will not acknowledge it objectively, they execute their projections subjectively in efforts to bring others into bondage that keeps them from Christ's liberation. When one party in a marriage begins to move for God, the other tries to possess the spouse to keep him or her from growing in divine possession. This party finds ways to keep the other from Christ by stirring a bad attitude toward the Body of Christ. The end desire is to bring the other party into a ministry where the Cross is preached, but submission is ignored.
People seeking signs ought to seek Christ that they might be a sign of resurrection. One group seeks signs without experiencing the sign of the Cross in their own lives. They are living off of experience in self instead of allowing the Cross to remove self and to replace it with life that lays itself down for others.
People are occupied with what they possess, whereas God is occupied with who possesses them. The less we hold to be our own, the more we will be held by Christ's life. People want to be saved, to love Christ, and to express Christianity, but they do not want the Cross. The Cross makes a claim on their lives and nullifies what they possess in natural rights. When we stop trying to possess what we cannot keep, then Christ will possess what He cannot lose.
Ezekiel 40-42
Opened Ears
Proverbs 18:15
"Sacrifice and offering thou didst not desire; mine ears hast thou opened" (Psalm 40:6). The greatest thing that God desires from each believer is not necessarily something external that we can give or do for Him. The Lord wants to open our ears so that we can concentrate on His thoughts (2). If He has our ears, He will be sure to have our hearts. This is why throughout the Bible, He declares, "Be careful what you hear... be careful how you hear... and be more ready to hear" (Mark 4:24; Luke 8:18; Ecclesiastes 5:1).
Why is it so important to have a hearing ear? Faith comes by hearing, and hearing by the Word of God (3). Hearing is the area that the devil usually attacks first. He will do anything to keep God's children from hearing the Word of God. You should expect unusual things to happen to get you to stay away from your local assembly, your morning devotional, and quiet times with the Lord. Satan is the author of confusion (4).
Finally, realize that the most important things you can do for God this day is to give Him your ears: "But blessed are your eyes, for they see; and your ears, for they hear" (Matthew 13:16). "The ear of the wise seeketh knowledge" (Proverbs 18:15b).
The heart of the prudent getteth knowledge; and the ear of the wise seeketh knowledge. - Proverbs 18:15
Let the wicked forsake his way, and the unrighteous man his thoughts: and let him return unto the LORD, and he will have mercy upon him; and to our God, for he will abundantly pardon. - Isaiah 55:7
So then faith cometh by hearing, and hearing by the word of God. - Romans 10:17
For God is not the author of confusion, but of peace, as in all churches of the saints. - 1 Corinthians 14:33
To declare, I say, at this time his righteousness: that he might be just, and the justifier of him which believeth in Jesus. - Romans 3:26
A Divine Challenge
Hebrews 4:1-3
The whole purpose of the Scriptures is to teach us how to be governed by the Holy Spirit from within, so that the outward adversities do not cause us stress. Every person who is positive toward the Word of God is taught by the Spirit of God. It is important that when we receive the Word, we allow it to be transferred into the five parts of the soul. Otherwise, it will never become a means of self-governing under the providence of God's will. As we mature in our walk with God, the Word counsels us daily and brings amazing provisions into every detail of life, controlling our mind, emotions, volition, conscience, and self-consciousness - every part of our soul.
Psalm 18:44 says that the people of God will obey as soon as they hear. Every time we hear or read the Word of God, we are presented with a divine challenge from divine viewpoint. The minute we perceive it, we must make a decision to receive it and obey. That is our part. We have an eternal destiny, an eternal portion with Christ forever. When we hear the Word of God, we need to decide to listen in meekness and in humility, mixing faith with what we hear. Mixing faith with what we hear is the part of the process that brings faith-rest.
Heartbreaking
Joel 3:14
Imagine what it would be like if you had lived in Heaven and looked down on the universe to see the universe enveloped in darkness. No way in human confines, in the limitations of your mind or through some great miracle of thought would you be able to even remotely comprehend what it was like to look into a world and to see all the world filled with self-righteous wickedness and sin, separated from the Creator and not even wanting to know Him. Imagine looking upon a world using every false means possible of plugging the gap that God placed in the heart so that people would search after Him.
Who can comprehend how deceitful sin is and how wicked the heart of man is? To see the universe as it is now is one thing, but to see all the ages as they are in sin is another thing. To see 100,000 people at a football stadium could be overwhelming, but imagine if you could see the billions of people walking on the shores and in the seas of life knowing that all of them were lost. We cannot begin to understand what that would be like. That was the picture God saw from Heaven, knowing, "There is none that doeth good, no, not one," (Romans 3:12). Because of this, there was only one answer: Love.
Ezekiel 37-39
Do You Have a Cause?
John 12:27
John 12:27 says, "Now is my soul troubled; and what shall I say? Father, save me from this hour: but for this cause came I unto this hour." Jesus had a heart that was broken for all mankind for which cause He suffered the death on the Cross. "The Son of man came not be ministered unto but to minister" (Matthew 20:28). Jesus came not to destroy, but to minister. This was the eternal purpose that dominated Christ's life.
It is so easy to forget our mission, the same that was exemplified for us by Paul. "for which case also I have been hindered from coming to you" (Romans 15:22). "Cause" in the original Greek text means "the channel by which that action flows." We need to have the divine cause in every area of our life. At our jobs, for example, the cause would be to put our whole heart into our work. Every day, our mission for Christ is getting either stronger or weaker. Choose to mediate on God's thoughts. Understanding and placing priority on His divine cause in our lives will allow this power to flow throughout our earthen vessels.
Now is my soul troubled; and what shall I say? Father, save me from this hour: but for this cause came I unto this hour. - John 12:27
God's Darlings
Colossians 3:12
We are precious to God. We are His darlings, and He wants us to be tenderhearted, having healthy emotions that manifest His mercy. Mercy means that we don't receive the judgment we deserve. Grace means that God freely gives us blessings we do not deserve. Because we are God's beloved, He doesn't want our emotions to endure the judgment we really deserve.
A teenager I know was going through a hard time. I wrote notes to him every week and made him my friend. He wasn't doing well in school, but all he needed was to be loved. He needed the warmth of God when he did not deserve it, and he has come through it all amazingly well.
God calls us "beloved" even though we do not deserve it. Without even realizing it, we are becoming perfect through Christ. We will be like Him when we see Him as He is. He is perfecting us (Philippians 1:6). He has begun a good work in us and will perform it, for we are His beloved-His darlings-hid with Christ in God. It doesn't matter what you have done or when you did it. God calls you "beloved."
Just thank Him that you are.
His Eyes are on You
Acts 3:1-4
Peter fastened his eyes upon the lame man laying at the gate called Beautiful. Any person who has been with Jesus will fasten their eyes on someone who needs something, so that they might get the mind of God in the situation. They will never take people's needs and lives for granted. True Christians who have been with Jesus are concerned and their hearts have been exercised toward compassion. They have been visited by grace and have executed their faculties to get to know God's love.
Christianity can become so mechanical and so routine. As you grow older in Christ, do not take the details for granted but take every moment as a moment to live. Take moments sacredly and joyously and fasten your eyes upon that which takes place in your life. Do not just walk by as you go to the temple and simply give the lame man alms. Purpose to point people in need to the power of God, to the faith that changes their destinies, and to the love that God imparts.
See as Jesus did. Jesus never just went by but He stopped and saw them. With multitudes of people pressing upon Him, Jesus stopped to answer the cry of a blind beggar who was considered useless. Do not think that Jesus takes your sickness for granted so that He will not impart life. Do not think that Jesus takes your incompatibility for granted. He doesn't. He loves, He listens, and He imparts life. His eyes are fastened on you.
Ezekiel 34-36
The Highest Calling
Jeremiah 23:29, Matthew 7:25
The Scriptures define the Word of God as a fire, a hammer (1) and a rock (1). Its fire warms the heart of man and provides him with light. It acts as a hammer as it shatters our flesh and brings in an experiential cross. It is a rock in the sense that the sword is a solid foundation; it will never be swept away by storms.
Jesus Christ claimed, when tempted by Satan, that man must not live by bread alone, but by every Word that proceeds from the mouth of God (2). The same Word of God - when we fail - gives us a provision for instant recovery so that we are restored the moment we acknowledge our failure (3).
As you go forward in all the practical opportunities of your call, you will go forward with Jesus Christ as your Head, the Word as your source and the Holy Spirit as your power. The Body of Christ will be your fellowship, and the world will become your mission field. Everyone of us has been given a high calling and an eternal purpose (4). Our vision is to reach the lot in all nations. It is born out of a deep commitment to study God's Word - the highest form of education.
Is not my word like as a fire? saith the LORD; and like a hammer that breaketh the rock in pieces? - Jeremiah 23:29
But he answered and said, It is written, Man shall not live by bread alone, but by every word that proceedeth out of the mouth of God. - Matthew 4:4
If we confess our sins, he is faithful and just to forgive us our sins, and to cleanse us from all unrighteousness. - 1 John 1:9
According to the eternal purpose which he purposed in Christ Jesus our Lord: - Ephesians 3:11
How Great a Love
Psalm 27:1
God is our light and our salvation; therefore, we have nothing to fear. It is a beautiful thing to have forgiveness and cleansing from God. Each of us has a great potential for victory in areas we thought impossible to overcome.
Yet, most of us don't realize how great a love God has for us. If you are backslidden today, you are just a confession away from going on with God.
The joy of being forgiven as a Christian can be ours. All we have to do is listen for the tender voice of God saying, "My darling." When we see "beloved" in the Scriptures, remember it is God saying "My darling" to us. We are so special to Him. Oh, how He longs for us to know how much He esteems us.
Go through the Scriptures and look at every verse with "beloved" in it. By the time you are through, you will feel like a spiritual billionaire. God doesn't wait until we are perfect-any child of His is always "darling" to Him. He loved us so much that He went to the Cross and died on our behalf.
We are very, very special to God.
Blessed on the Basis of Another
Genesis 17:1-14
Abram, who had failed God and was in the process of failing, received a word from God. God visited Abram, calling him to walk before the One Who is Almighty. Walking before God is the most beautiful thing. It is not walking before men to please them or walking before our needs to yield to them, nor is it walking before fear to falter without faith. Walking before God is walking in an absolute plan and provision. Every step is taken before God; therefore, we are not walking in uncertainty or in an unknown quantity. Our walk is blessed on the basis of a promise and not on our ability to keep ourselves according to our own standards. God has already said that Christ is acceptable, so our secure dwelling place is in Him.
What made him a spiritual man was the act of circumcision. We are made spiritual through faith in the act that Christ died for us and now lives in us, that through Him we may live as Him. Abraham received the blessing by what was done to his flesh. Jesus gives us the operation of Colossians 2:10-12, cutting off the flesh to make us spiritual men (Romans 2:29) and joint heirs with Him (Galatians 3:29). We enter into the spiritual land of promise. Circumcision helps us to experience a covenant of grace. A flesh that will never succeed is cut off. God crucifies Adam so that we may enter into the value of the covenant of circumcision.
Ezekiel 31-33
Pray With Persistence
Luke 11:5-10
"Be unceasing in prayer - praying perseveringly" (I Thessalonians 5:17, Amplified). Luke 18:1 (Amplified) says, "(Jesus) told them a parable, to the effect that they ought always to pray and not to turn coward - faint, lose heart and give up." What a magnificent verse! Acts 12:5 says, "So Peter was kept in prison; but fervent prayer for him was persistently made to God by the church (assembly)" (Amplified).
In these passages, we see the importance of human intercession on behalf of others. We need to beset God with repeated, insistent requests! That is prevailing prayer! God's power can only be released when His people leave the natural realm of response to life. We have to face our circumstances, testings, trials, opportunities, privileges, and our responsibilities with more than just a knowledge of doctrine.
May each difficulty that we encounter lead us to prayerful persistence on our knees. "For every one that asketh receiveth; and he that seeketh findeth; and to him that knocketh it shall be opened" (Luke 11:10). God will truly answer and bring relief to those who will not cease to knock at the door of His heart.
And he said unto them, Which of you shall have a friend, and shall go unto him at midnight, and say unto him, Friend, lend me three loaves; For a friend of mine in his journey is come to me, and I have nothing to set before him? And he from within shall answer and say, Trouble me not: the door is now shut, and my children are with me in bed; I cannot rise and give thee. I say unto you, Though he will not rise and give him, because he is his friend, yet because of his importunity he will rise and give him as many as he needeth. And I say unto you, Ask, and it shall be given you; seek, and ye shall find; knock, and it shall be opened unto you. For every one that asketh receiveth; and he that seeketh findeth; and to him that knocketh it shall be opened. - Luke 11:5-10
Warmth Opens Doors
1 Corinthians 13:8
I remember a lady who did not like my preaching, so she stopped coming to church. I set out to draw her back and began knocking on her door. At first, she just refused to answer. Then, she came to the door, saying, "I am not coming to your church."
"That's obvious," I responded. "But can't we come in just to talk with you?" "No, you can't." And with that she shut the door.
A month later, I went back, and her response was the same. But then, things started to happen. I heard that this woman had become sick, so I went to her home with flowers. This time she let us in, and she started to weep. Soon she came back to church, faithfully attending every service and loving the preaching.
A little warmth was all it took to bring life out of that lady.
Any pastor can build a church if he really loves people and is truly sensitive to their needs. What a pastor really has to do is reveal the warmth of God's love.
In 1 Corinthians 13, the Father declared that charity suffers long, bears all things, believes all things, hopes all things, and endures all things.
Charity never fails. The love of God never fails.
The Table He has Set
Psalms 16:8; 23:4
If we are consumed by Christ and taken over by the Word, and if by His grace we determine to move in the Spirit, then we will consider that God has set before us everything that comes our way. If we set the Lord before our face and we are walking in His Lordship, then things which happen to us will be set before us as our lot.
The table God sets before us is not just good things, good blessings in terms of the riches of mercy, but that table may have upon it trial, persecution, or rejection. It may also mean a great blessing in another realm, but it is our personal table. God the Father even set a table before His own Son. As blameless as the Son was, in the human sense only, the Father would not make Him a favorite. Then the Son turns to us and says that He will not spare us. The only way to resurrection is through the Cross. The cross is the only way to ascension and the baptism of the Spirit. It is the only way to victory over the flesh, the only way to hate sin, the only way to faith rest, and the only way to be in the Body. It is so vital to know that we must have the Cross.
Through the cross, whatever is happening to us today is our table. With that table set before us, we cooperate with God as our Head, hid in the Body, and face the table lawfully in the Spirit of love, allowing the Kingdom to be first in our lives.
Ezekiel 28-30
A Servant For Our Sakes
Philippians 2:7-8
The Creator of the universe humbled Himself to take on the form of a human body. He did not employ His divine assets, but learned obedience by the things He suffered.
Jesus Christ allowed the Father to control His disposition. Although He was God in human form, He had no trouble washing the disciples' feet, healing the sick, comforting the lonely, raising the dead and forgiving guilt-ridden sinners. He took upon Himself the form of a servant. He was scorned, slandered, hated, mocked, rejected and persecuted. Before the crucifixion, He was beaten beyond the point of recognition. Men placed a crown of thorns on His head, pierced His body, and spat in His face. His own disciples fled from Him in the hour of His greatest need after they had promised never to stop following Him. He was rejected by men as He bore their sins.
Yet, He said, "Father forgive them; for they know not what they do" (Luke 23:24a). That is divine disposition. God offers us intimacy with His mind. He offers joint-participation in His eternal plan. And the only thing He requires is for the believer to produce the continuous action of being humble and receiving the Word of God. Christ operating through humanity is the ultimate expression of life.
But made himself of no reputation, and took upon him the form of a servant, and was made in the likeness of men: And being found in fashion as a man, he humbled himself, and became obedient unto death, even the death of the cross. - Philippians 2:7-8
Go Forward in Faith
Psalm 84:7
Let's take God at His word. Pray and go forward as though things are going to happen. God is glorified as we wait upon Him. He will honor us and strengthen us as we go forward with a conversation that is from above and a citizenship that is from heaven. We don't have to live as a second-class citizens. Instead, we can go forward in victory, from glory to glory and from strength to strength.
Go forward! The Bible is presenting the truth when it says that you can be blessed by your God. Believe God for His providential reversals and His providential blessings. No matter what it is, take a step of faith and go offensively toward Satan's territory, wearing the whole armor of God-and have fun doing it. Know that God will never leave you nor forsake you. Not one of His promises will fail.
Every promise is yea and not nay (2 Corinthians 1:19-20). Know it. Believe it. Get excited about it. You will triumph! When you receive the Word of God, His transforming power will become life in your inner man.
Learning Obedience
2 Corinthians 1:3-4
God wants us to be able to know what He went through and what others have gone through. His desire is that we be a people who identify with those who suffer with the comforting heart of Christ. God wants a people who have gained experience by learning obedience by the things they have suffered.
God wants to make us mature sharers of Christ's suffering. If the Holy Spirit brings back the greatest blessings in your life where you experienced maturity and the presence of God, they would be the times where you were not spared and perhaps where all seemed to be failing. But you stayed with God, and though weak, you kept on learning obedience. You learned through the trial that you were made to suffer. Then six months later you find yourself weeping and identifying with some other person. You are broken. All you went through is brought to remembrance in your heart, though maybe you do not say anything in reference to it. But all you went through comes out in your spirit and the person senses your deep love and understanding and you can comfort him.
How many times do we feel we cannot go on or cannot see the possibility of it ever working? We feel we cannot take it. But we are not rebelling. Then we cry out to God. He hears and He gives us comfort to comfort, love to give, and grace to experience. We have learned obedience, a weak people who have learned how to have God's strength.
Ezekiel 25-27
Walking On Water
Matthew 14:22-23
The disciples were on a boat at night, when they saw a figure approaching. They were fearful, thinking it was a spirit. The Lord spoke to them, and Peter replied, "Lord, if it be thou, bid me to come unto thee on the water." And the Lord said, "Come." Peter began to walk, and he was so conscious of the Master, so filled with expectation of getting the Lord, that he was elated. He was looking to the Author and Finisher of faith. He was not even aware that a miracle was taking place. It was a time of life and fellowship with grace.
Then, a severe gust of wind came, and Peter took his eyes off the Master. He started to live by his feelings. The moment he became fearful in his emotions, he began to perish. His unbelief and fear of perishing replaced the faith of walking on the water to his Master.
In the night seasons of a believer's life, in the weakness of his human experiences, the Lord speaks and says, "Come unto me, all ye that labor and are heavy laden, and I will give you rest" (Matthew 11:28). We find that the Word of God is adequate and sufficient to draw near to the sustaining eternal arms of love (2). But even when we lose our faith thoughts, God will keep us from sinking just as He kept Peter. We can call on God when we are in the depths of despair, and His faithfulness will uphold us though we have none ourselves.
And straightway Jesus constrained his disciples to get into a ship, and to go before him unto the other side, while he sent the multitudes away. And when he had sent the multitudes away, he went up into a mountain apart to pray: and when the evening was come, he was there alone. - Matthew 14:22-23
Draw nigh to God, and he will draw nigh to you. Cleanse your hands, ye sinners; and purify your hearts, ye double minded. - James 4:8
God Prospers Our Way
Ephesians 2:1-3
"I, even I, have spoken: yea, I have called him: I have brought him, and he shall make his way prosperous. Come ye near unto me, hear ye this; I have not spoken in secret from the beginning; from the time that it was, there am I: and now the Lord GOD, and his Spirit, hath sent me. Thus saith the LORD, thy Redeemer, the Holy One of Israel; I am the LORD thy God which teacheth thee to profit, which leadeth thee by the way that thou shouldest go" (Isaiah 48:15-17).
Think back to that moment when it really dawned on you that God loves you just as you are-saved forever, every sin paid for, seated above, and quickened by grace. What a thrill it was to finally hear someone say, "God loves you; He wants to live inside of you." You did not doubt-you were sure of it. You believed it, and just like that you were going to heaven.
But right now, while we are still on earth, God wants to make our way prosperous. "...Surely blessing I will bless thee, and multiplying I will multiply thee" (Hebrews 6:14). He will teach us to profit and show us the way we should go.
A Life That Speaks
Acts 4:20
Upon entering into a living organism, a corporate membership, one senses an atmosphere distinctly different. No longer is there an air of pressure forcing individuals to retreat and to submit to something other than God's choice of expression.
There is the presence of faith within which individuals express just who they are in Christ in the innocence of love. They find no confidence in themselves, but have great confidence in Him. Those dwelling in the silence of their soul feel uncomfortable in the Body as they contact those members who express exactly who they are. They are disarmed and realize that they too have a Person who has not been expressed. They are quickened with the thought of their opportunity to be who Christ has made them to be.
The prince of the power of the air wants you to regard yourself in terms of his stimuli. You see yourself in what he projects. As the author of confusion in the mind, Satan constantly has you in states of insecurity wherein you cannot trust your own character. His purpose is to prevent Christ from being expressed. People retreat into their souls in silence and the Lord is not ministered. Demons in actuality gather themselves together against the souls of the righteous. They know that it is through the soul that the thoughts, actions, and life of the Spirit are expressed. The human spirit quickened by the Holy Spirit sees its true portrayal in the expression of a soul submitted to the Lord.
Ezekiel 22-24
Divine Focus
Colossians 3:1
In a great orchestra, every member must look at the conductor. From the conductor, each instrument receives key instructions, and under his guidance, there is a sensitivity for the mood of each song. No musician would look at his audience, but at the director.
This is exactly what Jesus Christ desires from each believer. Christ alone has control of our lives. If we can focus our attention on Him, then we will have no problem experiencing the satisfaction and fulfillment of His direction. Christ's revelation, His Word, His guidance, and His instruction should be ever before our faces. He desires us to "seek those things which are above." He asks this only because He has called us by name and is with us according to Isaiah 43:1, 2a: "But now thus saith the Lord that created thee, O Jacob, and he that formed thee, O Israel, Fear not: for I have redeemed thee, I have called thee by thy name; thou art mine. When thou passes through the waters, I will be with thee; and through the rivers, they shall not overflow thee."
If ye then be risen with Christ, seek those things which are above, where Christ sitteth on the right hand of God. - Colossians 3:1
Divine Ability
Deuteronomy 28:13
God wants His people to be the head! He wants you to be the best businessman, the top salesman, the wisest executive. He wants to make you better than the others. He wants you to be above and not beneath. When we receive God's vision of who we are in Christ, when we receive His provision of what we can do in Christ, when we receive God's power to be all that we are in Christ, then we have divine ability to do everything God Has ordained for our lives (Philippians 4:13).
We are not to live in defeat. We are to go forward in the streams of the rivers of life as real men and women of God, believing and confessing Christ.
When a Christian discovers that he has Christ's wealth and resources, there is not a single thing his mind cannot do. He can have healthy emotions and go forward with power and a vision.
Imagine what a Christian can do when his thoughts are from above. The joy of the Lord is his strength, and his affections are set on things above-God's thinking is way above this universe. It gives us what we need to be the best-to be the head and not the tail.
Do You Want to be Spared?
Romans 8:32
Jesus Christ was never spared any special favors from His Father. We have been taught so many times to be spared. People do not want to identify. They want to be spared the consequences. They do not want to go through a rugged cross, but they want to be spared and still be a good person. Jesus will not spare us of anything in any area of our lives.
If the Father did not spare His own Son, why should we be spared? God refuses to spare us because He wants to put us in a position where we must learn something: obedience to Him through a cross by faith in the Word of God. How could we ever get to know Christ if we did not have fellowship in the situations He was in? How could we have His resources if we were not put in a place where ours were exhausted? Jesus had to learn obedience; though perfect, He still was responsible to be a free-will agent as far as His humanity went. He was challenged over and over to exercise the free will of His humanity. God placed Him in one situation after another, so He would have to exercise His will and His humanity to obey. God allowed Him to suffer to see the progression of His obedience.
The minute God places us into suffering we either get into fellowship with our humanity or we rebel against God in the flesh. But the decision has definitely been set with God, that we not be spared in order that we might learn obedience.
Ezekiel 19-21
He Is Ever There
Psalm 139:7-10
"Whither shall I go from thy spirit? Or wither shall I flee from thy presence? If I ascend up into heaven, thou art there; if I make my bed in hell, behold, thou art there." One thing that many believers forget is that they constantly and continually stand before the Lord. They cannot hide from Him under any circumstances. There is no time that a believer should let his guard down. "Be ye constantly filled" (Ephesians 5:18).
One of the most important things about living a holy life through the Spirit is to know that we can never hide from God. That is why He said, "Whatsoever you do, do it heartily to the Lord..." (Colossians 3:23). Usurping authority, being unkind, taking advantage of people, getting inflated in the ego - all of these simple reveal on the outside what a person thinks on the inside. If God recorded our conversations in the past week, including every single word said behind the scenes to every person, what would it reveal? Let us go beyond even that. We must examine ourselves, not through introspection, but through the Word to see if we truly think thoughts of faith and encouragement that come from the mouth of God.
Whither shall I go from thy spirit? or whither shall I flee from thy presence? If I ascend up into heaven, thou art there: if I make my bed in hell, behold, thou art there. If I take the wings of the morning, and dwell in the uttermost parts of the sea; Even there shall thy hand lead me, and thy right hand shall hold me. - Psalm 139:7-10
Waiting Brings Strength
Isaiah 40:26-31
Waiting upon God is a very beautiful thing. It is beautiful to know that God does not grow weary, nor does He faint. He created all of the host of heaven, He designed our bodies and minds, and He offers us a supernatural impartation when we know how to wait upon Him.
When we first look at our circumstances, we may not want to wait upon God. But that is when we must recognize that we need our strength to be renewed-inwardly, outwardly, and upwardly-so we will not become weary or faint. Then we will carry on our duties with all the energy that God can supply. Next, we receive onward strength to continue in God's grace. Depression and anxiety will have no place, and God will be glorified!
So then, our strength is first renewed inwardly, then upwardly, as we mount up with wings as eagles. As we develop outward strength, we will run and not become weary. Finally, with onward strength, we will walk and not faint.
Inward, upward, outward, and onward-all of these strengths are ours when we wait upon God.
Expanding and Enlarging as You Grow Up into Him
Ephesians 4:14-15
Corporate growth never takes away from an individual experience of growth among the members of one Body. As we grow up into Him, through the revelation of truth as it is spoken in love, our hearts are enlarged as love constrains us to allow Christ to shed abroad the revealed truth. As we are growing vertically, we are expanding horizontally that the Body may increase unto the edifying of itself in love. As I decrease through submission to the government of God, that availability in my heart allows God to reproduce life and love through me to increase the substance of the Body. The use to God of the individuality of my design is founded upon my dependency on the grace of God. If I find sufficiency in myself, then I am lacking Christ as my supply.
Individuality brings variety into the Body and yet not disunity. When your knowledge exalts you above the corporate mind through false accusation, then you know that it is not God's mind. Satan's accusations are not always against you, but they complement you to draw you away from being a complement to Christ. You may exist as a Christian, but you do not function in the organism.
Salvation is ours by grace; deliverance reaches others as that grace is released through us. We are known of God and by the Word He quickens us through the government of the Body. He cultivates our portion to be that which increases the Body as it is built as a spiritual house.
Ezekiel 15-18
Count It All Joy
James 1:2-3
It is easy to label experiences as either pleasant or unpleasant. Yet, the Bible teaches, "Count it all joy when ye fall into divers temptations; knowing this, that the trying of your faith worketh patience" (James 1:2, 3)
It does not say that the trials will bring joy, but is says to count it all joy. The word" it" means the totality of everything that happens to us. This is why we must not divide situations into either good or bad. All experiences permitted by God should be our source of joy. Momentarily, let us consider how we have been dealing with situations. Did we count our week "all joy," or have we already divided some experiences into the realm of the unpleasant? If so, than our minds have been programmed with the wrong substance. If we do not program the right thoughts in our minds, then they will never produce the right action. It has been said, "Garbage in, garbage out."
A proper view of our lives is vital to ensure proper spiritual growth. "All things are of God" (II Corinthians 5:18a). "For all things are for your sakes" (II Corinthians 4:15a). We begin in this positive thinking process by simply believing that these verses are true. Then, instead of reacting in our old sin nature, we are able to count all things joy. "The joy of the Lord is our strength" (Nehemiah 8:10a)
My brethren, count it all joy when ye fall into divers temptations; Knowing this, that the trying of your faith worketh patience. - James 1:2-3
A Capacity to Choose Life
2 Corinthians 2:15-16
If only we understood that we are more than conquerors through Him who loves us! This gives us a capacity to communicate life unto life to those who are saved, and death unto death to those who perish. We can have joy within us. It is an act of free volition-a decision of the will. God gave Adam and Eve free volition, and they chose to eat of the Tree of the Knowledge of Good and Evil. As a result, the conscience came into being, reflecting moral light-knowing right and wrong.
In Deuteronomy 30:19, God says, "I call heaven and earth to record this day against you, that I have set before you life and death, blessing and cursing: therefore choose life, that both thou and thy seed may live."
Christians have the power of God abiding within- the Father, the Son, and the Holy Spirit (John 14:23). When we choose Him, His Kingdom takes over, miracles happen, and we live in victory. A victorious attitude is a way to think, a way to communicate, and a way to act, according to the power that works in us (Ephesians 3:20).
Any Christian can begin to blossom wherever he is when he chooses Christ with a positive attitude.
Hearing: Our Edification
Hearing: Our Edification
Mark 4:24-25
Know what you have heard and follow the voice of God. Saul of Tarsus became the chief apostle born out of time simply because he heard God's voice. Peter heard the voice of God when he was backslidden and going astray. He had cursed the Lord and said, "I know not the man." Though Peter had committed a terrible sin, Jesus would still speak to him. "You might be deeply backslidden, Peter, and you cannot find your way out, but if you really love Me, start ministering and feeding My people through the love you are experiencing and the grace you have received."
The woman who had the issue of blood heard about the love of God and His healing power. Because she heard and followed, she experienced the touch of Christ wholly on her life. The voice of God's love had drawn her and healed her. Hear the voice of God in your physical affliction. In the serenity of your hour, with all the past gone and your positive relationship established in a vertical, hear the voice of God. Accept your healing, hear God's voice, and follow God in the faith of your healing. Jesus healed the woman with the issue of blood; He healed the blind, the deaf, and the lame.
People began to hear the voice of God and they were healed. God wants to edify us in every way. Be practical and believe that God has not changed His attitude of tears and love. "I am the Lord God that healeth thee." Hear that voice.
Ezekiel 8-11
Let God Be True
II Corinthians 10:5
Many believers have tremendous difficulties receiving the word of God. They have mental blocks that prevent them from mixing faith with what they hear (2). Consequently, finished work messages and godly investments do not profit them. "How long shall vain thoughts lodge within thee?" (Jeremiah 4:14).
Many mental blocks come from past bad experiences. Maybe someone was mistreated by a family member, or perhaps he had a number of failures at school or work.
Moody people usually have mental blocks. They are happy one moment and depressed the next. They exalt what has happened in the past more than what God can do in the future. But we need to understand that we are not our past! We are not our failures! "God forbid: yea, let God be true, but every man a liar" (Romans 3:4a). He loves us with an everlasting love (3). "He hath made us accepted in the beloved" (Ephesians 1:6b).
When mental blocks rise up against us, we must believe what God says about our lives. Exalt the Word of God. "Casting down imaginations and every high thing that exalteth itself against the knowledge of God" (II Corinthians 10:5a).
Casting down imaginations, and every high thing that exalteth itself against the knowledge of God, and bringing into captivity every thought to the obedience of Christ; - 2 Corinthians 10:5
For unto us was the gospel preached, as well as unto them: but the word preached did not profit them, not being mixed with faith in them that heard it. - Hebrews 4:2
The LORD hath appeared of old unto me, saying, Yea, I have loved thee with an everlasting love: therefore with lovingkindness have I drawn thee. - Jeremiah 31:3
Victory Is Ours
2 Corinthians 2:14-16
After struggling through years of drug abuse, alcoholism, and immorality, a couple became gloriously saved. The husband called me and all he could say at first was, "I never would have believed it!"
He went on to say, "The Holy Spirit did something in me. I was a stranger to God, but I heard about the grace of God, and there was a transformation so pure and so complete that it's hard to believe." This man's obedience to what he heard produced power in his life that now manifested the savor of God's life.
As Christians, it is imperative to realize that the victory is ours. God has called us to be witnesses unto this world, and our witness is to be one of triumph. We serve a God who always causes us to triumph in every situation.
This is what real Christianity is all about. We can spend far too much time living from beneath and not from above. He purchased us to be His children and to walk as His disciples. God's plan of redemption was executed so that we would live as the head, not as the tail.
Each of us can enjoy the greatest privilege, overcoming negativity and emotional turmoil by being filled with the Spirit.
Joined to an Inheritance
1 Corinthians 6:17
We cannot comprehend it, but we are joined to a Lord of power who has set upon us the blessing of His inheritance. He obtained it, and we experience it by allowing grace to purchase our lives. We can meet Christ in terms of His promises, we can act through Him in terms of power, and we can live in Him in terms of an unconditional love that delivers us from all conditions. We are no longer the outward man trying to inflict upon himself the standard of religion, but we are new creatures, renewed in the inward man to express grace as the origin of all the operations of our lives.
The Kingdom is not Word only, but it is in power. If it was Word only, we would claim to be going to Heaven and yet go to Hell. We would confess forgiveness and yet live guilt-stricken. We would confess grace, but still be under law. If the Kingdom was Word only, our confession could never bring deliverance because that which we stated would be void of the life of power that God had established.
More than can be expressed in a message, beyond what one can illustrate to enable us to understand and beyond our ability to communicate, is the mystical language of faith. When we find this amazing ability to grasp faith in Christ, we immediately have a heart, soul, and body response to all that God says. No longer are we kept from the expression of the Word by the strivings of our own flesh to attain, but we speak a language of power whose own substance has joined us to the Word, Christ.
Let Your Ear be Encouraged
Romans 8:23
Think of all the "earthly" things that will not exist in heaven. "God will wipe away every tear from their eyes, and death shall be no more, neither shall there be anguish - sorrow and mourning - nor grief nor pain anymore; for the old conditions and the former order of things have passed away" (Revelation 2:14, Amplified).
There will be no more tears, pain, death, or sorrow. All the things that burden us will be gone and erased from our memories. How comforting it is to know that our very tears will be wiped away. What a cause for rejoicing! The body actually groans inwardly as we await our redemption. "Even we ourselves groan within ourselves waiting for the adoption, to wit, the redemption of our body" (Romans 8:23b).
Picture yourself in heaven. You will no longer see pain inflicted upon the hearts, faces and bodies of people. Every single emotional hurt, physical pain, and heartache from circumstances will be no more. As we consider these truths, we begin to realize what a beautiful, precious future we will spend in the endless ages of eternity with our Lord. Look forward to heaven with great expectation and hope. Let your heart be encouraged and reassure one another with these words (2).
Wherefore comfort one another with these words. - 1 Thessalonians 4:18
And not only they, but ourselves also, which have the firstfruits of the Spirit, even we ourselves groan within ourselves, waiting for the adoption, to wit, the redemption of our body. - Romans 8:23
Our Refuge
Psalm 62:7
Psalm 62, written by King David, is a beautiful story of growth and maturity. Absalom had gone against his father in a conspiracy to take over David's throne and the kingdom. Despite many questions, David revealed a tremendous level of maturity.
At this place in his life, he had learned a magnificent way to study to be quiet. He understood that communion and fellowship with God were everything to him. His heart was fixed.
"In God is my salvation and my glory: the rock of my strength, and my refuge, is in God." This verse deals with hope, courage, and stillness. David addressed God as Elohim Yesha. Yesha means "freedom from distress."
A place of refuge is a place of freedom, a place of trust where no harm can come. Godly freedom leads to safety, allowing an individual to pursue the will of God.
David knew God in spite of his distress. When he wrote Psalm 62, he was confessing, "Lord, You have given me freedom from distress, freedom from pressure. You have, indeed, healed my emotions."
No Place to Lay His Head
John 8:37
Many people are never left remaining in rest because they did not begin with something that was finished. They are diverted from the true meaning of the revelation of truth. Though truth pinpoints their problem, the realization of it and the solution to it never brings the reality of victory in their lives.
They may live in the atmosphere of the Word, but they do not become activated in power against the prince of this world. These Christians feed off what they find to be true in both kingdoms, but when they encounter stimuli that sets itself against the Word, the Word of God has no place in them.
They place themselves in the Word based on emotional need as a prerequisite. They wait for their emotions to motivate them toward the Word instead of allowing the Word to become the motivating factor that sets their emotions in the affections of God.
One does not have to wait for a sensation before allowing faith to take its step in God. You come into the position of being joined to the Lord (1 Corinthians 6:17). Faith makes you inseparable from love, peace, joy, power, wisdom, revelation, Body life, and thanksgiving. Faith moves you in laying down your life and going into all the world.
Nothing will separate you from going forth with the conviction of your conversion, the communion of your union, and the love of your reception in Christ. We are nothing less than one with Christ. We live in the potential of always experiencing His expression and always enjoying our confession of communion with Him.
Lamentations 1-5
An Open Door
Luke 11:10
There is something threatening about closed doors. We all face them. Sometimes a door is closed because we are intimidated by what it seems to be. It is almost as if it becomes bolted by our cold unbelief. Amos spoke of the courageous being so intimidated that "he that is courageous among the mighty shall flee away naked..." (Amos 2:16).
On the other hand, the book of Acts exemplifies courage. The sight of a closed door should not frighten us, but be a challenge. "Build yourself up in the Lord, Joshua, for those walls shall tumble down. David, the armies shall flee. Daniel, the lions shall have closed jaws. Sampson, the victory is yours despite yourself." "Galatians, who has mesmerized and ensnared you so that the Spirit is quenched and the movement of God in your midst is at a halt?" (Galatians 3:1, NAS).
A door was opened even on Patmos, giving John a vision of God's throne. The doors on earth may close, but there is one that is never closed to the believer established in Christ. "After this I looked [keet looking in the right direction] and behold, a door was opened in heaven..." (Revelation 4:1).
For every one that asketh receiveth; and he that seeketh findeth; and to him that knocketh it shall be opened. - Luke 11:10
Consider the Hour
2 Corinthians 6:2
Recently on my way to work, the traffic was backed up due to a terrible accident. From a distance, I saw the lights of an ambulance. As I moved closer, I could see the wreckage of several vehicles, one of which looked exactly like my daughter-in-law's car. The possibility that someone I loved could be involved was overwhelming, and you can imagine the relief I felt when I realized it was not her car. Still, it was a horrible thing to witness.
Christians should have this same urgency to seek the lost. The hour is later than ever before. God has sent out a warning, and soon Jesus Christ will come for His Church. When that happens, our opportunities will be gone forever. For the people who were killed in that accident, their opportunity to hear the Gospel is gone. Today they are in eternity.
The time is too short for believers to wrap themselves up in the things of this world. People need to see that Jesus Christ alone is the way, the truth, and the life. Let's get up from our beds of complacency and participate as called out ones, borrowed by God to reveal His life, before it's too late.
Losing a Life to be Kept by a Word
John 12:25, 14:23
There may be a certain amount of security and safety to those who only live in the Word. In the atmosphere of the Word's presence they outwardly agree and inwardly attain appeasement for their conscience; but this is a temporary state, for those who try to keep their life will eventually lose it. They may place the Word as a social priority and yet never allow it a permanent place in their lives. They feel safe living with a standardized and accepted attitude toward the Word, yet they feel threatened when the Word is ministered that it might live in them.
To say "the Word is living in me" is to say that I am void of my own standards and concepts of living. I have wisdom from above setting the way of my life on earth.
Getting people in the Word is a start, but it is another thing to get the Word in people: that is life. The Word is not just a source of comfort and solace; it is a place where my life complements the purpose of the Kingdom. Life is ministered to me by the Word, but fruit is produced in and through me when the Word dwells therein. One will abide alone without the protection of God's mind and will lose his opportunity spiritually when he keeps his own concepts of life. To serve God we must follow Him in the meticulous details of a sovereign plan. The Word is more than a promise of eternal security. It brings life with power acting in the confidence of the Throne. Complete security comes through abandonment to Christ.
Jeremiah 50-52
The Right Viewpoint
II Corinthians 4:18
Our viewpoint is reflected by how we react in situations we are placed in.There are two points of view - natural, and supernatural. The scientific mentality of men denies the latter. Natural viewpoint needs sight to support it; it requires logical interpretations of miracles, healings, etc.
Those who think with God possess divine viewpoint. They have an eternal outlook on life. This kind of mind recognizes God's thought's as the ultimate reality. Chemistry did not create God; He created it. He defines science - not the other way around. Natural man reveals man as his own savior-figure. He is anti-supernatural and cannot accept the resurrection, nor can he experience the life that is available because of it. A supernatural viewpoint has a standard based upon the Word of God. In any situation, it sees the unseen, divine purpose at work. It realizes all things work together to the good.
Purpose to reflect divine viewpoint today to those you come in contact with. Expect a miracle in your life.
While we look not at the things which are seen, but at the things which are not seen: for the things which are seen are temporal; but the things which are not seen are eternal. - 2 Corinthians 4:18
The Garden Party
I John 1:3
The Garden of Eden was a perfect place: no striving, no strains, no struggles. But then Adam and Eve failed the volitional test as they partook from the Tree of the Knowledge of Good and Evil. They were driven from Eden, and work was now the order. Tilling the ground to make a living came with toil and sweat. Thorns and thistles made Adam's labor more difficult, and he ate his bread in sorrow.
While we cannot journey back to Eden in the physical sense, we can abide there mentally and emotionally. Thanks to the sacrifice of Jesus Christ, we can let our thoughts and words be governed by the Holy Spirit. And when we receive doctrine daily-as Adam and Eve did in Eden-our lives will be operating in the Truth.
Living inside the Garden represents personal daily fellowship with God. Many people are saved and know how to say spiritual things; they know how they ought to live. But they are living outside of the Garden, and their eternal purpose is limited.
Staying in the Garden brings lasting friendships that do not decay, spiritually. There you can live in a world filled with sin, yet you will not deteriorate morally.
The key is to stay inside the Garden.
With God All has Meaning
1 Kings 8:12
Listen to the voice of Christ saying, "When I knew all you would do in sin, I paid the debt for your sins to save you from the penalty of sin: Hell. I want to live inside of you through the gift of eternal life. I want to live inside of you, not allowing a single thing to be done in vain in your life. If you fail, I will make something good out of it. If you fall, you will not utterly be cast down. If you are ignorant, I will cleanse you by My Blood from sins of ignorance. I will never leave you nor forsake you, whatever you do. I come to live inside of you to deliver you, never doing a single thing through you or for you in vain."
Why could Paul thank God for the entire remembrance of the church at Philippi? It is because Paul knew that God never did a thing in vain, and that God's people might have a meaningful purpose in every single thing that happened in their lives.
People live vain lives, always running down their situation because they feel God is not in it, but no situation is ever in vain. Even if it seems to be darkness, darkness is just the same as light to God (Psalm 139:12), and darkness is not vain to God because He hides there (Psalm 18:11).
Jesus was on the cross and He said, "Father, forgive them." Stephen, as he was being stoned said, "Lay not this sin to their charge." They did not live in their situation in vain. Unconditional love does not do anything in vain because it never demands a conditional response.
Jeremiah 47-49
Jesus Christ – Our Wisdom
Isaiah 11:1-3
The subject of this verse is Jesus Christ, Who would be on the throne as the Son of David. It deals with certain things that speak of the depth of His fullness. "The Spirit of the Lord shall rest upon Him" (verse 2a). This does not mean an occasional rest, but one that is glorious and everlasting.
The Lord Jesus Christ is the fullness of the Godhead. He was the glory of God manifested in incarnate humanity. He is the resting place of all humanity! He is also the spirit of wisdom and perception.
Jesus represented counsel and power, by which He implemented His perfect wisdom. He knew the best thing for every situation.
Many times, we know what to do, but we do not have the might to carry it out. The only way we can achieve this is through reliance on the Holy Spirit who operates through us and makes Jesus Christ unto us "wisdom, and righteousness, and sanctification and redemption" (I Corinthians 1:30b
And there shall come forth a rod out of the stem of Jesse, and a Branch shall grow out of his roots: And the spirit of the LORD shall rest upon him, the spirit of wisdom and understanding, the spirit of counsel and might, the spirit of knowledge and of the fear of the LORD; And shall make him of quick understanding in the fear of the LORD: and he shall not judge after the sight of his eyes, neither reprove after the hearing of his ears: - Isaiah 11:1-3
Surely Goodness
Psalm 23:6
What is goodness? It is God's mercy that endures forever. When sin abounds, God's grace does much more abound. Goodness is a love that goes beyond knowledge; it is forgiveness that forgets. Goodness is the power of God that will never give up on you until He perfects you (see Philippians 1:6; Psalm 138:8).
I want to know this kind of God. He takes the worst cases in the world and makes those people champions of grace and faith. God doesn't know Abraham after any of the sins he committed. God only knows him as a hero of faith and the father of children of faith. Jacob cheated and lied and stole his brother's birthright. But God only knew Jacob as a Spirit-filled man because he kept rebounding and getting up again. Of David, God says, "I only know that you followed Me. You failed, but you kept following Me. In My eyes, you never turned aside. You fulfilled My perfect will" (see 1 Kings 15:5; Acts 13:22).
That's how God sees each of us. He passes over the sins and iniquities of His people. When we fail and confess our sins, He uses the Blood to cleanse us (Hebrews 9:14).
Profitless in Terms of Eternal Substance
John 6:63
Many people preach the truth and yet never become an outward message of the Word in their lives. They may rejoice in what they hear but their rejoicing is only an emotional effect, because faith was not its divine cause. They live in spontaneous response which has no eternal effect. They thank God for what He says, but they cannot trust His character to perform the promise in them. They are cordial toward the Word, greeting its message with polite thanks, and yet they are void of reverence and fear in which trust brings about the rest of the Finished Work.
You must hear the Word in faith to keep it. Someone who has greeted God's message will never meet God in that message until he grasps a faith that is God's. One will never know God until he knows Him through His Word.
The Word of God joins you to a character of transforming power. Your expectation can be in exact agreement with what the Word reveals. We do not have to live in anything less than what God says.
Many Christians speak the Word and yet live a profitless life not filled with eternal substance. The Word is not hid in their hearts to bring them victory, because they do not allow the humility of faith to cultivate their hearts as good ground. It is only through utter dependence on the Word that we can be free of the Satanic influences and bondages that barrage our lives daily. To hear the Word is to receive faith, to see a victory, and to be conformed to the Victor.
Jeremiah 43-46
The Language of Calvary
Romans 5:1
Ever since the Tower of Babel (2), language has been a barrier that keeps us from communicating with the world. But there is a language that everyone can understand - it speaks of the heavens and the earth. It declares the glory of God (3). God's Son is the commanding officer of the sky.The moon reflects the Son and the stars reveal the character of God. These are a witness of His eternal Godhead. It is through this beauty, that the language of the Lord can be heard.
There are many languages. They can be expressed in a smile, a look, a tear - all of which touch the Father's heart. This speaks of brokenness, unselfish love and pure humility. It can change your entire life by converting your soul (4).
Think of the many times God has spoken. He ministers an unspeakable language of the heavens. It causes you to rest in His love, and to put your trust in Him. Have you truly heard the language of Calvary? It tells us that there is peace through the cross. "Therefore being justified by faith, we have peace with God through our Lord Jesus Christ" (Romans 5:1).
Therefore being justified by faith, we have peace with God through our Lord Jesus Christ: - Romans 5:1
Therefore is the name of it called Babel; because the LORD did there confound the language of all the earth: and from thence did the LORD scatter them abroad upon the face of all the earth. - Genesis 11:9
To the chief Musician, A Psalm of David. The heavens declare the glory of God; and the firmament sheweth his handiwork. - Psalm 19:1
The law of the LORD is perfect, converting the soul: the testimony of the LORD is sure, making wise the simple. - Psalm 19:7
Our Sins Cannot Be Found
Isaiah 44:22
Think of it. When we confess our sin, it is gone. Just as a storm cloud dissolves into a mist when it is penetrated by the intensity of sunlight, so our sins lose their power and are gathered back to God's sea of forgetfulness. Praise Him for that.
God Almighty says, "The Son took all of your sins on His precious body, and I remember your sins no more." His desire is that we would really believe it. Jeremiah 50:20 says that when the accusers tried to search for the sins of Judah and the iniquities of Israel, they could not be found.
Glorify God for His grace. He means what He says from the bottom of His heart. He cannot find any of the sins committed by Judah and Israel.
Consider what those nations did: They worshiped idols-everything under the sun. Like an adulterous woman, they wandered far from their Beloved. But God can't find their sins and iniquities because each one was placed upon Jesus Christ. He is the Lamb, slain from the foundation of the world, judged for every sin-past, present, and future.
Words Without the Power of Life
1 Corinthians 4:20
It is one thing to know the Word; it is quite another to experience its power. With the first you have the eternal assurance of a promise; with the second you have the experiential life in the promises of God. Much of Christianity today has gone forth with many words, but not much power. They have an overabundance in the numerical count of their words, but they are left in need when it comes to revealing Christ through a derived life. Many Christians relate to the Word through the agreement of their own intellect, but don't respond to the Word as their life is joined to a real victory.
To be realistic is not to confess that which you see in the realm of your own understanding. It is to respond to a Word that brings you into the power of a life that cannot be realized in your own humanity apart from God. What is known to be true by sight is known to God only as buried in the death of a finished act. What I see in Adam is not recognized by God, but what I hear through His faith is Who God is in an expressed, realistic manifestation.
Faith causes me to become that which I could not be in the effects of my own understanding of progress and change. We do not grow out of our problems, but instead we grow in Christ. Our growth through continued revelation brings immediate alleviation of all that is foreign to victory. It is the Kingdom of the Word that produces the life of power to display the substance and character of stated truth.
Jeremiah 40-42
Putting Jesus First
Colossians 1:18
Jesus lived truth, and then He taught what He lived (2). He said, "If any man will do his [the Father's] will, he shall know of the doctrine" (John 7:17a ). A person who merely talks about his beliefs, but never practices them, is not putting Jesus first in his life. We must remember that the Pharisees said many things, but never did them (3). Jesus told the disciples, "Follow me, and I will make you fishers of men!" (Matthew 4:19). A person who puts Jesus Christ first will always be involved in making other believers "fishers of men."
Whenever Jesus is given preeminence in any area of our life, the Kingdom of God is revealed. However, it is so easy to value one's own opinions more then the precise light of the Word of God.
The devil always attacks our urgency. We must continually obey the Word to protect our fervency. Our source of urgency will overwhelm our sense of inadequacy. We will realize that our time is short (4). We cannot waste a moment God has given us.
Let us continue to walk in the light and give Jesus the preeminence in the details of life so that the Kingdom of God may be revealed in us.
Remember - "If you know these things, happy are ye if you do them" (John 13:17).
And he is the head of the body, the church: who is the beginning, the firstborn from the dead; that in all things he might have the preeminence. - Colossians 1:18
The former treatise have I made, O Theophilus, of all that Jesus began both to do and teach, - Acts 1:1
All therefore whatsoever they bid you observe, that observe and do; but do not ye after their works: for they say, and do not. - Matthew 23:3
But this I say, brethren, the time is short: it remaineth, that both they that have wives be as though they had none; - 1 Corinthians 7:29
Oneness
1 Corinthians 2:16
Oneness is one of the most precious things in all the world. When there is oneness in worship, people begin to have revival in their lives.
During a recent worship service, I saw a couple who had come to a place where they felt they really didn't love each other anymore. I counseled the husband to take steps toward intimacy by faith. He hadn't held his wife's hand for months, but now there they were, worshiping God together, holding hands. Then I saw him put his arm around her and kiss her on the cheek. Later they reported a revitalization in their marriage and in every part of their individual walks. This can only happen through God's oneness.
Every single Christian should be absolutely one with God. God is one, the Trinity is one, the plan is one, the provision is one, the purpose is one, the power is one, the peace is one, and the program is one.
Paul prayed that we would think the same thing, being "perfectly joined together in the same mind" and the same judgment of doctrine (1 Corinthians 1:10)- that we would think exactly the same thing.
"Let this mind be in you, which was also in Christ Jesus" (Philippians 2:5).
Be a Responder
Song of Solomon 1:1-4
Every person who is filled with a capacity for life desires a response. This response is part of the constitution of initiation. Over and over again, many people exhibit an inability to respond spontaneously. This is a result of a conditioning of the emotions. For years, we have received legislation on how and when to respond in school and in the home. Many times our response was not inappropriate, but it did not please the personality of those in a position of authority over us. Standards were set, and we carefully learned what cues called for what responses. Response became mechanically manufactured. People became dull and insensible. Now, not only are responses thwarted, but these people eventually frequently resort to acts of crime to produce an effect.
God has a beautiful plan to allow us to experience spontaneous response. He will not legislate response as religions will. He teaches us how to respond to Him, not to what He has done or what He has given. I don't have to wait for God to produce a thing. The secret to continual victory is to respond by faith even when our feelings don't legislate response. Faith allows us to respond even when we don't understand the suffering of His Plan. This pleases and honors God. It is a way of casting a vote of confidence for Him.
Do you respond to the people who love you because of who they are or because of what they do for you? You can become an effect of God's cause of love today.
Jeremiah 37-39
Daily Transformation
Psalm 17:15
When we refuse to let God change our natural dispositions, we are receiving the grace of God in vain. Many times, statements like these are made: "I can't do that, because it's not in my personality to be that way?" Or, "I'm too shy, old, young, inexperienced," etc. It is so easy to be saved, yet remain in our natural temperaments, finding a theology that corresponds to and protects our way of living. Messages from the Word of God may, from time to time, challenge us to change, but we can become entrenched in this line of thinking. "For unto us was the Gospel preached, as well as unto them:but the word preached did not profit them not being mixed with faith in them that heard it" (Hebrews 4:2).
There is no joy or power to be gained from living in our natural personalities, because there is no daily transformation into His image (2); (3). "I shall be satisfied, when I awake with Thy likeness" (Psalm 17:15b). We must order our lives by faith, not sight (4), appropriating grace by faith in order to alter our natural disposition. Abraham Moses, Gideon, and Paul, great biblical examples, are men who operated in this manner.
Humility is the key to transformation. "But unto the humble, he giveth more grace" (James 4:6). As grace changes our lives, every situation becomes an opportunity to grow in that grace (5), and be changed into His image.
As for me, I will behold thy face in righteousness: I shall be satisfied, when I awake, with thy likeness. - Psalm 17:15
For whom he did foreknow, he also did predestinate to be conformed to the image of his Son, that he might be the firstborn among many brethren. - Romans 8:29
While we look not at the things which are seen, but at the things which are not seen: for the things which are seen are temporal; but the things which are not seen are eternal. - 2 Corinthians 4:18
(For we walk by faith, not by sight:) - 2 Corinthians 5:7
But grow in grace, and in the knowledge of our Lord and Saviour Jesus Christ. To him be glory both now and for ever. Amen. - 2 Peter 3:18
You Are Needed
Hebrews 10:25
How do you think a cook feels after working diligently, only to find that the guests do not show up? A diligent pastor-teacher feels the same way when members of his congregation miss church services. I thank God for every member in particular (1 Corinthians 12:27). I thank Him for all those who do not forsake the assembling of themselves together but do it much more as they see the day of Jesus Christ approaching.
It has been said, "If you go to church Sunday morning, you love your church; and if you go to church Sunday night, you love your pastor. But if you also go to church on Wednesday night, you love God." That statement is true. God writes in His book of remembrance every time a believer attends church.
I weep over the people in my church who seldom come to services. For them, it's hit or miss. I am not rebuking them; I am pleading with them because as a pastor I need their portions. Just as a construction crew needs workers to get a job done, in the same way, we need every member in particular to be in church.
I thank God for co-laborers, wherever they are. The businessman needs his employees. Teachers need their students. Pastors need their people.
The Pleasing Sacrifice
Psalm 51:17; Romans 12:1
Many people spend a good part of their lives challenging God's plan with emotional reactions or rationalistic attitudes or arguments. God tries us with circumstances that will reveal whether or not the spoken and written Word has impregnated us with faith to produce the Living Word in our lives. Often, He finds people who are not willing to learn obedience through the things which they suffer (Hebrews 5:8), but rather want God to be obedient to their fleshly dictates so they won't have to suffer! They choose to live in a rebellious attitude, bucking God's foreordained circumstances with their unbroken spirits. Like the wild stallion that will not yield to his rider, we buck God's Spirit with our restless, prideful Adam nature. How we respond, as the Scriptures we understand are tested by life's situation, will reveal how much of the Word has been made flesh in our experience ( John 1:14). This will regulate how others will behold His glory.
God's sacrifices are a broken spirit and a broken and contrite heart. The Holy Spirit within the heart of every born again believer ministers the very heartbeat of Christ. As we yield ourselves to Him, not trying to be humble, but merely allowing His humility to live through us, we will not meet situations with arguments or questions; we will meet them with the grace of God as our adequacy. Our attitude will be one of joyfully giving all we temporarily have and are because we live in the eternal provisions of His love.
Jeremiah 33-36
A Prisoner of Jesus Christ
Ephesians 4:1
No one can have a spiritual awakening unless they first experience a spiritual imprisonment. The Galatian Christians were soon removed from the Gospel of grace (2). They knew about it, but they had not allowed the grace of God to be established in their hearts. Contrarily, the apostle Paul states, "But when it pleased God, who separated me from my mother's womb, and called me by His grace" (Galatians 1:15). Paul became a proponent of the Gospel of grace like he had previously been a Pharisee to the law.
The Lord brought many spiritual imprisonments into his life. What would these imprisonments be for a Christian in today's society? Paul was separated from his natural origin and became a "Pharisee unto grace." Paul had God's grace revealed unto him, and he simply passed it on to those whom he met in his missionary journeys.
Let the Lord make us prisoners to His grace. This means that unrighteous thoughts are no longer left unchecked in our mental attitude. It means that by grace we are saved, and only by grace will we be able to serve God acceptably in our daily lives. Remember what Paul said, "I therefore, the prisoner of the Lord, beseech you that ye walk worthy of the vocation wherewith ye are called" (Ephesians 4:1).
I therefore, the prisoner of the Lord, beseech you that ye walk worthy of the vocation wherewith ye are called, - Ephesians 4:1
I marvel that ye are so soon removed from him that called you into the grace of Christ unto another gospel: - Galatians 1:6
A Place at God's Table
2 Samuel 9
Mephibosheth was a man who could not walk because of a childhood accident that crippled both of his feet. King David sought to show kindness to the family of Saul and Jonathan, so his servants found Mephibosheth, whom they brought to the king's table. He would eat there for the rest of his life.
King Jesus is preparing a feast for His bride, which is His Church. All are invited to the feast, yet many are crippled-physically, mentally, or spiritually-by carelessness and unfortunate circumstances. Therefore, they cannot bring themselves to respond to the call of Christ. They need God's servants to draw them, and sometimes to carry them, to the place of grace where they can be healed.
It is my prayer that people will recognize that the King of kings wants to bring us into His banqueting house, where His banner over us is love (Song of Solomon 2:4).
A lot of us are like Mephibosheth, living in a place of defeat and poverty. But God comes to us, and bring us to His table, and there we will feast forever.
Looking Unto Jesus
Hebrews 12:2
The devil programs people to be something less than discerning, Holy Spirit controlled people. He programs people to be religious rather than living in the mystery of faith, which leads to critical and judgmental spirits. Others are programmed in spiritual sensuality, which means you have to feel Christ to believe you are filled. Empiricism is to believe that what you feel is real and is the basis of your experience. That system is repudiated by God. Love is the foundation of our faith to give us spiritual senses and discernment in the mind of God. God's program is Christ. God wants us to be accepted before our own eyes because of truth toward us. He wants us to be totally in love with ourselves through Christ to fulfill His program.
Don't allow your mind, your emotions, your religion, or your success of yesterday to interfere with His program for today. He doesn't want you to block out His present guidance for the thoughts of yesterday's victory, but rather live in the program of the present, which is Christ. Don't look back, but look unto Him without anything of self left. Jesus Christ will bring every single person to the place of His desire when the heart is open to travel through His way.
He has a calling for you, a place for you and an experience of truth while you travel; just don't get in the way. If you think you must feel spiritual or do something to be spiritual, then you've missed the import of who you are through what He has done.
Only look unto Jesus.
Jeremiah 30-32
Direct Thy Prayers in the Morning
Psalm 5:1-3
Often, believers become so preoccupied with their plans for the day that they neglect taking time to commune with our Heavenly Father. They go about their schedules doing things their own way. Jesus rose early in the morning to prepare His heart (2). He said, "I can of mine own self do nothing... I seek not mine own will, but the will of the Father which hath sent me" (John 5:30).
Are we above our Master? Certainly not. We too must look to the Lord at the start of each day to seek what He would have us to accomplish. First, we surrender our hearts to Him a new, placing our dependence entirely on Him. As we are still before Him, He can show us His thoughts and mind concerning our lives. Isaiah 50:4b tells us, "He wakeneth mine ear to hear as the learned." As we begin the day with our focus on Jesus Christ, we are less likely to be anxious or fretful as we go about our daily tasks. Then our service to the Lord will not be so much a matter of doing but of receiving, believing and experiencing the manifold grace of God that empowers and strengthens us through Christ.
God delights to hear the voice of His children in the morning. "My voice shalt thou hear in the morning, O Lord; in the morning will I direct my prayer unto thee, and will look up" (Psalm 5:3).
To the chief Musician upon Nehiloth, A Psalm of David. Give ear to my words, O LORD, consider my meditation. Hearken unto the voice of my cry, my King, and my God: for unto thee will I pray. My voice shalt thou hear in the morning, O LORD; in the morning will I direct my prayer unto thee, and will look up. - Psalm 5:1-3
And in the morning, rising up a great while before day, he went out, and departed into a solitary place, and there prayed. - Mark 1:35
Revealing the Image of Love
John 15:9
God's nature always reveals redemption and a ministry of reconciliation. People who cannot forgive and forget have forgotten how to receive the resurrection power of love. Imagine it. Jesus died for the one they are accusing while that person was in sin. Thank God, Jesus didn't quit while we were still unredeemed sinners. He died for us, and He has made us perfect and unblameable in His sight!
How good it is to know that the Holy Spirit seals us forever (Ephesians 1:13,14; 4:30). He will never leave us-nor will Jesus (Hebrews 13:5b). But, in order to be Christ-like, we must understand the principle in 2 Corinthians 4:10-12: We are always delivered unto the death of the Cross for Jesus' sake, so that the life of Jesus may be manifested through our mortal bodies. Death works in us that life may work in others.
We bear an image, and we manifest that image in everything we do. Whether we are practicing a song, or going on outreach, we are manifesting an image- whether good or bad-to the angels and to the world. But more than that, we are manifesting an image to one another in the Body of Christ.
Can't Rise to the Promises?
Joshua 3:11
There will be times in the life of every believer when he will not be able to hold onto faith or to rise to the promises. This does not mean that he will deny truth. He will only be unable to experience the undeniable truth for an isolated period of time. To be sure he wants to rise to the promises, and he tries to because he knows he is supposed to. No matter how hard he tries he remains in one place, and the promises seem unattainable.
When the children of Israel could not hold onto faith, they had one thing going for them. It was represented in the Ark. The thing that killed the Philistines, got them over the Jordan, and brought down the walls of Jericho was the Ark. It represents more than the golden lampstand, the table of showbread, and the altar of incense. It represents "Who God Is" in grace through a covenant. God cannot betray Himself. He must honor His own covenant. He has set it forth and established it and He cannot violate it. He cannot be satisfied with the covenant breakers, but He will be satisfied with His covenant.
When the accuser of the brethren (Revelation 12:10) and the deceiver of the whole world (Revelation. 12:9) lies and accuses, we have an ark of testimony; it is that Jesus Christ satisfied the justice of God even as we were experiencing weakness. If we deny Him, He abides faithful and cannot deny Himself (2 Timothy 2:13). Because of God's covenant, you are accepted even when you are in complete weakness.
Jeremiah 26-29
Thought to Word to Action
Proverbs 12:17
The greatest need for God's people today is to be disciplined in their minds and to plan what they are going to think. The reason that believers become angry or resentful is that they do not think before they act in the flesh. Rather than go to God's Word, they allow their free volition to react in cognizance with their old sin nature.
Many people go through the day without acknowledging or being filled by the holy Spirit (2), who controls the human spirit. The human spirit and the word of God control the mind, and as a result the mind controls the body. A believer must live in disciplined thinking and must plan how he is going to speak.
The psalmist meditated on God through the watches of the night (3). We are told to think no evil (4), but to think on that which is true, honest, just, pure, lovely, and whatever is of good report (5). Our thoughts are very important. "For as he thinketh in his heart, so is he" (Proverbs 23:7a). Our thoughts reveal what we are. If we think evil, our actions will be evil. "Out of the abundance of the heart the mouth speaketh" (Matthew 12:34b). From speaking what is in our hearts, action results. "He that speaketh truth sheweth forth righteousness: but a false witness deceit" (Proverbs 12:17). We must plan our thoughts according to God's Word for our lives to reveal it.
He that speaketh truth sheweth forth righteousness: but a false witness deceit. - Proverbs 12:17
And be not drunk with wine, wherein is excess; but be filled with the Spirit; - Ephesians 5:18
When I remember thee upon my bed, and meditate on thee in the night watches. - Psalm 63:6
Doth not behave itself unseemly, seeketh not her own, is not easily provoked, thinketh no evil; - 1 Corinthians 13:5
Finally, brethren, whatsoever things are true, whatsoever things are honest, whatsoever things are just, whatsoever things are pure, whatsoever things are lovely, whatsoever things are of good report; if there be any virtue, and if there be any praise, think on these things. - Philippians 4:8
Operating as a Disciple
Hebrews 6:10
What is being a disciple all about? It is to see something that needs to be done and to do it, not grudgingly but with a spirit of joy and thanksgiving. It is being faithful in the small things and not despising them. Being a disciple is being about the Father's business. It is hearing from God and having an anointing for everything we do, no matter what the endeavor.
Those who skillfully do small tasks with all of their heart are servants and disciples in the Body of Christ. Anything done in the name of a disciple will never, ever be forgotten. Think of what can be done in the name of a disciple.
Operating in the name of a disciple means to operate in the nature of precise categories of truth. Hebrews 6:10 says it another way: "God is not unrighteous to forget your work and labour of love, which ye have shewed toward his name, in that ye have ministered to the saints, and do minister."
God never forgets your labor of love. Each thing you do in the name of a disciple is written down forever; and in heaven, a billion years from now, God will show you the day you made that decision to help out in the name of a disciple.
Two Characteristics
2 Timothy 1:7
There are two characteristics in the essence box of God. The perfect law of liberty is my rights to gaze into the mirror of who God says I am through Christ. The mirror reflects back to me the Truth of my privileges and rights with the life of the Spirit to impart to me perfect liberty. By this great liberty I now fulfill the royal law of love. I am a doer of the work because of continuing steadfastly in the gauge of Truth. To be a doer has its roots in me accepting myself in love. Because of accepting myself in love, I can fulfill the royal law of love and love others as I love myself.
There are windmill Christians who live in the average cycles of doubts, fears, and dismays of what they feel in the intense atmosphere of what they think. Jesus while aboard the boat and sleeping quite well, certainly didn't seem too disturbed by the turmoil in the atmosphere. How many live in the pressure of what they think, rather than in perfect liberty to fulfill the royal law of love? Knowing His thoughts of peace will fill the atmosphere we live in.
Let us live in the firmament of power rather than the pressure of nothingness. No longer are we under the government of emotional tension or the lusts of men. The whole system of the world is to intimidate your Christianity. Satan accuses from morning to night. There is a battle, and tension may be present, but our privilege today is to live in the authority delegated by God through His Word to live in what is.
Jeremiah 23-25
Words of Grace
Matthew 12:33-37
The Lord spoke words of grace to the woman at the well in John 4:7-29. The Lord first drew her to Himself and offered her living water - the provision of grace that gave her eternal life: "But whosoever drinketh of the water that I shall give him shall never thirst; but the water that I shall give him shall be in him a well of water springing up into everlasting life" (John 4:14).
She came to know Jesus Christ, and the result was the unquenchable power of her testimony to the Samaritans. Christianity often lacks the touch of the living Word. This does not mean compromise! It is not concession; it is spiritual communication. It ministers grace to the hearer. Whenever a believer abides in ignorance of doctrine or weakness, the Word of God gives specific definition concerning how to speak to him. Colossians 4:6 says, "Let your speech be always with grace, seasoned with salt, that ye may know how ye ought to answer every man." Ephesians 4:29 is a key verse concerning godly communication: "Let no corrupt communication proceed out of your mouth, but that which is good to the use of edifying, that it may minister grace unto the hearers." The spirit filled Christian always speaks the truth in love (3). Remember, our words on earth must be few. If our words do not edify, we should remain quiet (4). Obedience in the area of speech keeps us from using idle words based upon human resources.
Either make the tree good, and his fruit good; or else make the tree corrupt, and his fruit corrupt: for the tree is known by his fruit. O generation of vipers, how can ye, being evil, speak good things? for out of the abundance of the heart the mouth speaketh. A good man out of the good treasure of the heart bringeth forth good things: and an evil man out of the evil treasure bringeth forth evil things. But I say unto you, That every idle word that men shall speak, they shall give account thereof in the day of judgment. For by thy words thou shalt be justified, and by thy words thou shalt be condemned. - Matthew 12:33-37
There cometh a woman of Samaria to draw water: Jesus saith unto her, Give me to drink. (For his disciples were gone away unto the city to buy meat.) Then saith the woman of Samaria unto him, How is it that thou, being a Jew, askest drink of me, which am a woman of Samaria? for the Jews have no dealings with the Samaritans. Jesus answered and said unto her, If thou knewest the gift of God, and who it is that saith to thee, Give me to drink; thou wouldest have asked of him, and he would have given thee living water. The woman saith unto him, Sir, thou hast nothing to draw with, and the well is deep: from whence then hast thou that living water? Art thou greater than our father Jacob, which gave us the well, and drank thereof himself, and his children, and his cattle? Jesus answered and said unto her, Whosoever drinketh of this water shall thirst again: But whosoever drinketh of the water that I shall give him shall never thirst; but the water that I shall give him shall be in him a well of water springing up into everlasting life. The woman saith unto him, Sir, give me this water, that I thirst not, neither come hither to draw. Jesus saith unto her, Go, call thy husband, and come hither. The woman answered and said, I have no husband. Jesus said unto her, Thou hast well said, I have no husband: For thou hast had five husbands; and he whom thou now hast is not thy husband: in that saidst thou truly. The woman saith unto him, Sir, I perceive that thou art a prophet. Our fathers worshipped in this mountain; and ye say, that in Jerusalem is the place where men ought to worship. Jesus saith unto her, Woman, believe me, the hour cometh, when ye shall neither in this mountain, nor yet at Jerusalem, worship the Father. Ye worship ye know not what: we know what we worship: for salvation is of the Jews. But the hour cometh, and now is, when the true worshippers shall worship the Father in spirit and in truth: for the Father seeketh such to worship him. God is a Spirit: and they that worship him must worship him in spirit and in truth. The woman saith unto him, I know that Messias cometh, which is called Christ: when he is come, he will tell us all things. Jesus saith unto her, I that speak unto thee am he. And upon this came his disciples, and marvelled that he talked with the woman: yet no man said, What seekest thou? or, Why talkest thou with her? The woman then left her waterpot, and went her way into the city, and saith to the men, Come, see a man, which told me all things that ever I did: is not this the Christ? - John 4:7-29
But speaking the truth in love, may grow up into him in all things, which is the head, even Christ: - Ephesians 4:15
Be not rash with thy mouth, and let not thine heart be hasty to utter any thing before God: for God is in heaven, and thou upon earth: therefore let thy words be few. - Ecclesiastes 5:2
The Authority of Love
1 John 4:8-10
People who are afraid of authority simply don't know what it is. They equate God's authority with how they have been mistreated by illegitimate authority. But bona fide authority is based on Calvary's love. Remember, God is love (1 John 4:8), and He manifested love by giving His life.
When you come under the authority of perfect love, you will find it is not grievous at all.
Before love ever exercises authority, it does everything to lay down its life for those who will submit to bona fide authority. God was in Christ, and Christ was in the world, reconciling the world unto Himself, not imputing our trespasses unto us (2 Corinthians 5:19).
The authority over the Church is love-it is love that provides and protects; it does not usurp authority or invade privacy. It does not interfere with a person's believer- priesthood. Love protects the right of every person to stand or fall before God (Romans 14:4).
God is love. God the Father manifested that love by giving His Son, Jesus, to be our Savior.
Who Will Believe the Report?
Isaiah 53:1
"Who hath believed our report and to whom is the arm of the Lord revealed?" The Bible is a continuous report of truth that reveals life because of the tenderness of love. Whoever will not believe this report will not receive a revelation of God's arm. They will believe that their situation has shortened God's arm and that He is unable to hold them up (Deuteronomy 33:27).
When we do believe the report in a continuous way, we become receivers. Faith is the receptive condition of one's heart toward God. When one is mature in faith, he is a good receiver. A receiver becomes a responder and a responder becomes a producer. When we believe the report, we will grow from glory to glory.
The sin of unbelief is as terrible as the sin of drunkenness. It doesn't smell as bad to men, but it is putrefying as far as God is concerned (Isaiah 1:4). When we live in this state, we forfeit living with a revelation of God's power. Any time we do not believe, we wound the Lord (Isaiah 53:5). His love has a capacity to give without receiving; but because of its perfect, flawless nature, it is wounded when it is rejected. A believer wounds God more when he rejects the report than an unsaved person who lives in sin because unbelief breaks our fellowship with Him.
What is the report? It is that He is beautiful for situations (Psalm 48:1) and that His grace is sufficient (2 Corinthians 12:9 10).
Jeremiah 17-19
Forgiven and Forgotten
Micah 7:19
A great problem faced by the church today is a lack of forgiveness. Sometimes this lack is toward another person; yet, often a believer cannot forgive himself. This person may feel a deep sense of unworthiness or worthlessness because of memories of past sins and failures for which he has not appropriated forgiveness. His conscience has become damaged from his past. He may know the Word of God and that Jesus has paid for all sin, but he continues to live in guilt.
How does a person receive victory over these guilt complexes? He does so in the same way he received salvation. "By grace are ye saved through faith" (Ephesians 2:8). It is by grace and not the letter of the Word. If our consciences are damaged by sin, we can receive cleansing and healing in the conscience. "If we confess our sins, He is faithful and just to forgive us our sins, and to cleanse us from all unrighteousness" (I John 1:9). We must allow the love of God to help us in our infirmities and thank Him for forgiving and forgetting our sins forever.
We need not let our consciences be affected by sins that have been covered by the blood of Christ. We must simply name our sins, rebound, and then go on in the privilege of knowing our iniquities are cast "into the depths of the sea."
He will turn again, he will have compassion upon us; he will subdue our iniquities; and thou wilt cast all their sins into the depths of the sea. - Micah 7:19
Spiritual Priorities
Hebrews 8:10
It is so important to have proper priorities. I know men and women who have good priorities, but they do not have divine priorities. Though the things we esteem as important may not be bad, they still may not be God's priorities. Unless we take a definite stand on the issues that concern the Lord, we will be middle-of-the-road Christians who have not made a choice to stand with the Lord.
Much shame and reproach has been brought on Christ because of leaders who entertain soul-power attachments mentally, emotionally, and, sometimes, physically. They enter into areas of sin because they have never chosen to be on the Lord's side in their thinking. Years of service, teaching, and ministering can go down the drain simply because people have not made it a priority to stay on the Lord's side.
Make sure that no matter what happens, you will be on the Lord's side. If division comes in the ministry, whose side are you going to be on? Will you stand with the "friend" you go out to eat with every week but whose heart is secretly divided? Or, will you stand on the Lord's side?
Tests will come into your life to clearly reveal which side you are on.
Equality in Christ
Psalm 26:12
God doesn't want you to live in the changeless mood of inequality, but rather to live in the moods of His love. Without love there is inequality. Jesus, Who knew no sin, died for sin by becoming sin that we might be made the righteousness of God. God now places us into a wonderful place of equality.
God's love is absolute without any respect of persons. When I had no capacity to love God, God first loved me.
When we receive God's love, we love ourselves and enter into a state of equality. We now love God according to the quality of the love we've received and love one another according to how we see ourselves in that love. By the work of Christ all of us enter into the even place of equality. How much faith is now not the issue; we now know it's the quality that counts, despite its mustard-seed size. Instead of considering my capabilities in performing, it's the Person of Christ Who delivers us from quantities and inequalities into quality and equality.
Thank God today for the dynamics of love in Christ always having its way over and above inequalities. Now we change for eternity through the equality of love because of its quality. As we continue as "not forgetful hearers," but rather qualitative operators, we discover the fellowship of liberty in the Spirit of grace. The moods of His love are simply our life established in grace to experience love rather than living in self to have competition in Adam.
Jeremiah 12-16
Stand in the Gap
Ezekiel 22:30
"And I sought for a man among them. That should make up the hedge, and stand in the gap before me for the land, that I should not destroy it: but I found none" (Ezekiel 22:30).
There was a huge gap or partition between us and God. Our sins separated us from God and there was no one to help us. Because of God's holiness and purity, He could not look upon sin. We were doomed to eternal separation. But God had a plan to send Jesus Christ to bear the penalty for our sins, thus, providing Someone -- the perfect God-man -- to stand in the gap for all of mankind (2). Jesus gave up heaven and humbled Himself as a man on this earth, sacrificing all so that He could ever intercede to the Father for us (3).
Today, there are still many people who do not know that Christ stands in the gap for them. As men run from truth, the gap that separates them from God grows larger and larger. We who follow the Savior have the opportunity to stand in the gap so that people may know what Jesus has done for them. Who will gladly be spent on the behalf of others (4)? Who will lay down his life for others (5)? Do not give God rest day and night (6) as you pray for souls to be saved. Ask God for the heathen as your inheritance (7).
And I sought for a man among them, that should make up the hedge, and stand in the gap before me for the land, that I should not destroy it: but I found none. - Ezekiel 22:30
For there is one God, and one mediator between God and men, the man Christ Jesus; - 1 Timothy 2:5
Wherefore he is able also to save them to the uttermost that come unto God by him, seeing he ever liveth to make intercession for them. - Hebrews 7:25
And I will very gladly spend and be spent for you; though the more abundantly I love you, the less I be loved. - 2 Corinthians 12:15
Hereby perceive we the love of God, because he laid down his life for us: and we ought to lay down our lives for the brethren. - 1 John 3:16
And give him no rest, till he establish, and till he make Jerusalem a praise in the earth. - Isaiah 62:7
Ask of me, and I shall give thee the heathen for thine inheritance, and the uttermost parts of the earth for thy possession. - Psalm 2:8
Testing for Maturity
Job 28:3
We read in Job, "He setteth an end to darkness"- but what was the darkness for? The verse continues, "and searcheth out all perfection: the stones of darkness, and the shadow of death."
"Darkness" here refers to the shadows of death. These are the suffering and the trials that God allows us to go through to make us aware of the shortness of our lives. While we think we are living in the shadow of death, the Lord is searching the depth of our maturity.
When God sees that we are mature and that we will go from faith to faith, trusting His character and His love no matter what happens, He gives us a glimpse of the shadow of death.
Another reason that God hides Himself is so we will discover the deep things of darkness. "He discovereth deep things out of darkness, and bringeth out to light the shadow of death" (Job 12:22).
What are the deep things of darkness? In the midst of pain, there is a purpose behind the pain. Even in the midst of dying, there is dying grace.
Behind whatever God does, there is something that He is going to teach us.
The Lord's Anointed
2 Samuel 1:17-22
David, the anointed of God, so well has set down an amazing example for every Christian to follow. When the flesh attempts to climb the ladder of approval by claiming the "honor of killing Saul," David utterly responds with the mind of truth by repudiating the flesh and its deeds and has the Amalekite killed (2 Samuel 1:15).
The heart of David is orientated to the mind of truth toward Saul, the Lord's anointed. Let us attempt to grasp this truth. The Lord never accepts any accusations. God doesn't accept accusations from Christians, from angels, or from the devil. Jesus never accused. When most would be rejoicing in the defeat of the enemy, David is lamenting.
After Saul had viciously attempted to kill David time and time again, David did not usurp himself after the death of Saul, but rather covered his defeat with love and thought no evil (Proverbs 25:21 Corinthians 13:5). Isn't it to the glory of God to conceal a matter? That is why David said, "Tell it not in Gath, publish it not in the streets," (2 Samuel 1:20).
Also David said, "Saul and Jonathan were lovely and pleasant in their lives," (2 Samuel 1:23). David complimented Saul and built him up with words of grace (2 Samuel 1:24). This is the anointed one in action. His heart is only after God, and love and truth flows and ministers. Isn't this the healing balm of the Holy Spirit that builds a Body, edifies people, and honors God's truth? Yes, it is!
Jeremiah 8-11
Staying Away from Neglect
Hebrews 2:3
Just as sand slips so easily through your hands if you are not holding tight, so we sometimes lose truth. This is not usually a deliberate, premeditated error; rather, it is the consequence of neglect and passivity. "How shall we escape, if we neglect so great a salvation" (Hebrews 2:3)? Suddenly we "awake out of our sleep" and realize that Christ had visited us and we knew it not (2).
The Word of God, in the demonstration of the Spirit, awakens the soul to a dimension of life that slips by so many. The facts of truth can become information (Gnosis) for the hearer, but the simple perception of truth needs to be received in a process of heart transference. Facts become truth imparted to the heart (kardia), so that knowledge becomes full knowledge (epignosis). Truth arrested by my soul cannot be neglected or mildly passed over.
The Bible frequently deals with dull or negligent hearers. "Ephraim feedeth on wind..." (Hosea 12:1). "The ox knoweth his owner..." (Isaiah 1:3). The following sequel of verses should be our prayer. "Teach me... Give me... Make me... Incline my heart... Turn away mine eyes" (Psalm 119:33-37). Let us be careful to stay away from neglect by living a life characterized by prayer and meditation in the truth of God's Word.
How shall we escape, if we neglect so great salvation; which at the first began to be spoken by the Lord, and was confirmed unto us by them that heard him; - Hebrews 2:3
And Jacob awaked out of his sleep, and he said, Surely the LORD is in this place; and I knew it not. - Genesis 28:16
Why God Hides
Psalm 44:24
Everyone who comes to God must believe that He is, and that He is a rewarder of those who diligently seek Him (Hebrews 11:6). Therefore, it is necessary to understand that God has ordained faith for every thought and for every step we take. Only faith can please Him.
Many of us have experienced times when we could say that it seems that God is hiding. But it's what we do with those times that makes the difference. "Why are You hiding Yourself from us, Lord?" the psalmist cried out. "Have You forgotten our affliction? Have You forgotten how our enemies oppress us? Lord, it seems that You really do not care."
Don't cast aspersions upon the psalmist. We have all been there! Oh, we may have been very careful with our words because we know that God is omnipresent. Of course, according to Psalm 139:2, even if we don't dare to say a word, we know that He knows our thoughts afar off. "LORD, why hidest thou thy face from me?" (Psalm 88:14).
At times, God deliberately hides Himself. It is for us to search the Scriptures to find out why.
The Spirit Giveth Wisdom
1 Samuel 16:7; Job 32:7-8
The Lord's anointed is not a respecter of persons. Love does not respect the flesh of people but honors the opportunities of life to express Christ. Elihu in Job 32:4-22, God's man, failed to see age as a factor in evaluating the worth in the words of counsel. But rather, "There is a spirit in a man: and the inspiration of the Almighty giveth him understanding."
God deliberately ordained Josiah, a young boy to be king of Judah, and he was God's man walking in the ways of the Lord. There is a wonderful revelation to us about the way of life through the Holy Spirit. God chooses whom He wills; the earthen vessel is not the issue, but the treasure is. God speaks from the mouths of babes and sucklings and has ordained strength that He might still the enemy and the avenger. Is it deliberate that Joseph, until the birth of Benjamin, was the youngest of his brethren? Is it also deliberate that David was the youngest of his brethren? After all, who made it through the wilderness? Was it the old and aged ones who had initially left Egypt and experienced the 40 years of trials? No, they never tasted of the wonderful Canaan land. The Holy Spirit ordained for the new generation, the younger ones, the babes and sucklings, to receive the blessing!
Is it a wonder that Jesus said unless we become like little children we will in no wise enter the Kingdom? Our fruitfulness in old age (Psalm 92:14) rests in our availability to the heart of the Holy Spirit.
Jeremiah 4-7
Jesus' Blood: The Only Way
Hebrews 10:19
Cain's lifestyle stands out in the Word of God as an example to the Church. It reveals that he did not understand the principle behind Titus 3:5, "Not by works of righteousness which we have done, but according to his mercy he saved us." His way, full of human endeavor, has never been acceptable to God.
The reason for this unacceptance lies in Cain's motive for his labor. First, we see that he brought the fruit of his labor to the altar (2). He placed such a high value on his labor that he thought it would justify him before God. Secondly, we see that Cain forsook the prescribed plan for righteousness, which only required him to slay a lamb. God had obviously communicated the necessity of a blood sacrifice to Adam who passed it onto his children. But Cain looked for another way to be just before God.
Much of Christianity today has a similar complex. The majority of people cannot accept the blood of Jesus as the only way to have right standing with God and to enter into divine blessing (3); (4). They are always apt to tell you what they have done for God (5). They believe that their labors dictate righteousness, but God calls them evil (6).
We must recognize Cain's sin and the attitude behind it. We need to understand that "without shedding of blood is no remission" of sins (7).Only then can we rest in the fact that we are saved by grace and not works (8).
Having therefore, brethren, boldness to enter into the holiest by the blood of Jesus, - Hebrews 10:19
And in process of time it came to pass, that Cain brought of the fruit of the ground an offering unto the LORD. - Genesis 4:3
How much more shall the blood of Christ, who through the eternal Spirit offered himself without spot to God, purge your conscience from dead works to serve the living God? - Hebrews 9:14
Having therefore, brethren, boldness to enter into the holiest by the blood of Jesus, - Hebrews 10:19
Two men went up into the temple to pray; the one a Pharisee, and the other a publican. The Pharisee stood and prayed thus with himself, God, I thank thee, that I am not as other men are, extortioners, unjust, adulterers, or even as this publican. I fast twice in the week, I give tithes of all that I possess. - Luke 18:10-12
Not as Cain, who was of that wicked one, and slew his brother. And wherefore slew he him? Because his own works were evil, and his brother's righteous. - 1 John 3:12
And almost all things are by the law purged with blood; and without shedding of blood is no remission. - Hebrews 9:22
For by grace are ye saved through faith; and that not of yourselves: it is the gift of God: Not of works, lest any man should boast. - Ephesians 2:8-9
Taking His Cup
Psalm 116:12-13
What shall I render unto the LORD for all his benefits toward me? I will take the cup of salvation, and call upon the name of LORD. The key is in the taking of what God has for me. I take purity. I take love. I take wisdom, grace, patience, and kindness.
A person who gets angry all the time doesn't need to learn how to control his temper; he needs to take meekness from the life of Jesus Christ through the Spirit. He doesn't have to change; he has to take something to replace the anger. A man doesn't have to overcome lust; he just has to take purity. Purity doesn't lust. It is received from the cup of salvation. Having a disciplined schedule is something we take from God's order of respect and responsibility of love.
What does a man render to God for all of His benefits? The Psalmist didn't say, "I will do...." He said, "I will take His life from the cup of salvation." The cup represents your capacity for God. This means when you don't have something you need and you're feeling spiritually bankrupt, just drink what you need from the cup.
What was in the cup is now inside of you! The cup contains what you need for your situation today.
Christ or Bewitched?
1 Samuel 15-23
When a person runs himself down, that is witchcraft. When a person accepts tension, this also is witchcraft. Witchcraft is simply bewitching against God-a spirit from the devil sent to bewitch you into a Satanic state of craftiness. What it takes for you to stop having peace is the degree to which you are bewitched. Don't give a thing over to witches.
God has guaranteed us perfect liberty already. Satanic spirits bewitch people into impatience, jealousy, emotion, tension, and various gods of death. These gods deceive us into believing and thinking in terms of what we assume is real. As we subject ourselves to the rule of these idols we add self to self (Isaiah 30:1). Our experience is limited to what we assume. We have been bewitched by spirits just as if we were practicing witchcraft.
The next time we rebel it is the same as if we were going to a spiritualist to communicate with spirits. If you refuse reconciliation in your marriage, you are living under a witch. If you get offended and insist to gain your reputation, you are living in something less than perfect liberty and royal love.
Paul said he was less than the least. He had perfect liberty to say such a thing. Rather than being duped into a purpose outside of Christ by the craftiness of witches, Paul lived through a cross to lose what he didn't need and gain what he needed. Was he bewitched? No, he was full of eternal purpose in expressing a peace unwavering, a Christ resurrected, and a mind that understood his expected end.
Isaiah 64-66
Seek the Lord
Isaiah 55:6
One of the great temptations for Christians in the twentieth century is to become familiar with the Word of God. Why? Because it is so easy to become entertainment-oriented. Believers often forget that they must prepare their hearts for the preaching of God's Word. Therefore, they have a very small capacity to receive God's Word. The natural man will never be prepared to hear from God
"Seek ye the Lord, while He may be found" (Isaiah 55:6a). Seek the Lord while He gives you an opportunity to do so. How? By preparing the heart to receive from Him. "Call ye upon Him while He is near" (Isaiah 55:6b). "I love them that love Me; and those that seek Me early shall find me" (Proverbs 8:17).A person who esteems the Scriptures above the greatest conflict that he is encountering is one who will stay in fellowship with God.
There is a need for individuals to develop a hunger and a thirst after God's righteousness (2). God will be faithful to fill us with all of His fullness (3). He will not withhold one good thing from those who walk uprightly (4).
God wants His children to love righteousness, but hate iniquity (5). Familiarity with God and His Word is one of the greatest hindrances to faith. Remember that "faith cometh by hearing, and hearing by the Word of God" (Romans 10:17). Do not allow anything to keep you from seeking the Lord while He may be found!
Seek ye the LORD while he may be found, call ye upon him while he is near: - Isaiah 55:6
Blessed are they which do hunger and thirst after righteousness: for they shall be filled. - Matthew 5:6
Which is his body, the fullness of him that filleth all in all. - Ephesians 1:23
For the LORD God is a sun and shield: the LORD will give grace and glory: no good thing will he withhold from them that walk uprightly. - Psalm 84:11
Thou hast loved righteousness, and hated iniquity; therefore God, even thy God, hath anointed thee with the oil of gladness above thy fellows. - Hebrews 1:9
Brought Out of Bondage
Deuteronomy 7:22
The Lord has brought us out of the bondage of the world so that He might bring us into His victories. Still, there is a tremendous problem that many people face. Sorrows can become so deeply entrenched that we find it difficult at times to really understand the intimacy of God. Some people feel almost lost-not lost to God, but lost in their problems and trials. They miss the intimacy they once had with God.
If you feel like you are in this place, God is saying to you, "I have seen your sorrows and I am very aware of them. I know them and I know you, and I am coming down personally to bring you out of these sorrows into a new intimacy with Me."
So many promises are relevant and consistent with this principle, as in Philippians 4:19: "My God shall supply all your need according to his riches in glory by Christ Jesus." Above everything else, God desires intimacy with His people. Our sorrows, trials, and needs should bring us into this intimacy instead of taking away from our fellowship with Him, causing that relationship to become impersonal.
God wants our problems, whatever they are, to bring us into a greater experience of intimacy with Jesus Christ.
Delivered From Want to Need
Philippians 4:19
Many times our eternal needs are very different from what our emotions dictate we need. We pray for days and weeks, and God does not give us what we've been asking for. The need becomes magnified and then we begin to distrust prayer and God Himself because we do not see the answer. This distrust can creep into our human relationships as we live in this need. If a person does not respond to us in a way that meets our need, then we will not trust him.
Why is God not giving you what you want? Why does He allow you to continue in this anguish? God wants more than anything for His children to be crucified and to be identified with His humility. When this happens they will be His without demand. We have a choice. We can either begin to distrust God for appearing not to answer prayer or we can allow Him to eradicate our wants by creating the true need for Himself alone.
Have you ever seen a parent who gives his child everything he needs? It doesn't take very long before the child has lost his capacity to enjoy anything. The Lord desires us to be grown-up sons, not spoiled children. He desires us to walk in a mystery of faith that will allow Him to operate with an element of divine surprise. A bold example is this: an alcoholic prays for a drink, but instead of meeting his want God delivers him from alcoholism. By not meeting his carnal desires, God delivered him into a new life through the mystery of faith.
Isaiah 58-60
A New Beginning
Job 8:7
These verses are relevant to each one of our lives. The Lord Jesus Christ is the "Alpha and Omega, the beginning and the end, the first and the last" (Revelation 22:13). He is the author and finisher of our faith (2).In Exodus 3:14, God told Moses to say that "I Am" had sent him. In John 8:58, Jesus said, "before Abraham was, I Am."
The Lord Jesus Christ takes beginnings and brings them to an end. He takes the ends and gives believers brand new beginnings. Jesus told Peter that there was to be no end to how often he forgave a brother that sinned against him (3). He was not only to forgive, but also to forget (4). The Lord's mercies and compassions are new every morning (5). They never run out! He loved His own even to the end (6).What was an end to the disciples became a brand new beginning for them when Christ was resurrected.
Many times, it seems like we have come to an end of our natural resources. Then, we find that the Holy Spirit liberates us with a new start. Is today an end, or is it a brand new beginning with our Lord Jesus Christ?
Though thy beginning was small, yet thy latter end should greatly increase. - Job 8:7
Looking unto Jesus the author and finisher of our faith; who for the joy that was set before him endured the cross, despising the shame, and is set down at the right hand of the throne of God. - Hebrews 12:2
Then came Peter to him, and said, Lord, how oft shall my brother sin against me, and I forgive him? till seven times? Jesus saith unto him, I say not unto thee, Until seven times: but, Until seventy times seven. - Matthew 18:21-22
For I will be merciful to their unrighteousness, and their sins and their iniquities will I remember no more. - Hebrews 8:12
They are new every morning: great is thy faithfulness. - Lamentations 3:23
Now before the feast of the Passover, when Jesus knew that his hour was come that he should depart out of this world unto the Father, having loved his own which were in the world, he loved them unto the end. - John 13:1
A Love that Sacrifices for Others
Exodus 32:32
Throughout the Old Testament, we see the constant sacrificing of animals. Whether it was Noah, Abraham, Isaac, or the Levites, God's way was always through sacrifice.
A Spirit-filled Christian lives with a love that sacrifices for others. Christians who love sacrificially don't hurt people by possessing them or by allowing themselves to be possessed by others. Their love is never conditional or sentimental.
Think of the intimacy of God toward His people. He bottles our tears (Psalm 56:8). That's quite intimate, isn't it? He records every step we take (Job 31:4). He knows our thoughts afar off (Psalm 139:2). He numbers the hairs on our heads (Matthew 10:30). That is intimacy.
God knows your name, just as He knows the names of all the stars-you're not just a number to Him. We can cast all our cares upon Him because He really cares for us. He wants us to be that intimate with Him.
Until we go home to be with Him, He will continue to serve us with a sacrificial love that will never change.
Preparing For the Battle
Joshua 6:8-20
God's delays are more important than our haste. The Lord never procrastinates; He always relates to the truth of the need in the application of the Plan. Many of us push the panic button in an attempt to bring about certain events.
Although the first outward expression of an inward life with God is longsuffering, a Christian will never realize how to prepare for the battle while he lives in the anxiety of the fight.
Divine delays are one of the most valuable opportunities man has, because they give him an opportunity to fellowship with Christ by faith. When we realize that the Jericho Wall does not collapse the first time we go around it, we are preparing for the battle. Neither did the wall come down after the next several times around, because Jesus Christ was teaching the people how to continue walking, even when it did not appear progress was being made. God refuses to be scheduled. He has all the time in the world to accomplish His purpose. In fact, He has all eternity. The walls falling down, or the battle being won, doesn't mean as much to Him as our learning to walk quietly during His delays as you experience His fellowship. God does everything decently and in order (1 Corinthians 14:40). He will not put a roof on a house until the foundation is laid. He will not fill a need until He deals with a root that produces the need. Keep walking. Don't faint. In due season, you shall reap.
Isaiah 55-57
Be Ready to Receive
Joshua 3:5
"The preparations of the heart in man, and the answer of the tongue, is from the Lord" (Proverbs 16:1).
"Prepare your hearts unto the Lord, and serve him only: and he will deliver you out of the hand of the Philistines" (I Samuel 7:3b).
As believers, we must always live a prepared life. Many times, we miss blessings because we are not sensitive to what the Lord is doing. Jacob was guilty of not preparing his heart in Genesis 28:16b. He states, "Surely the Lord is in this place; and I knew it not." The Lord has promised that He would go with us till the end of the earth (2) "I will never leave thee, nor forsake thee" (Hebrews 13:5b). "For where two or three are gathered together in My name, there am I in the midst of them" (Matthew 18:20).
Jesus is always faithful to His promises. Are we ready for His answer? Are we familiar with God's provisions? Jesus is with you in the morning. He is at the Bible study. He attends every service that exalts His Word. The Lord is there, and you know it. We need to have the attitude of Joshua, "Sanctify yourselves: for tomorrow the Lord will do wonders among you" (Joshua 3:5b).
God loves to give the increase in our lives, and we need to be ready to receive it. Always be prepared for God to work. "Fear not, little flock; for it is your Father's good pleasure to give you the kingdom" (Luke 12:32).
And Joshua said unto the people, Sanctify yourselves: for tomorrow the LORD will do wonders among you. - Joshua 3:5
Teaching them to observe all things whatsoever I have commanded you: and, lo, I am with you alway, even unto the end of the world. Amen. - Matthew 28:20
Abba, Father
Romans 8:15
Occasionally, I have told the story about Sammy, a man from Africa who came to America to study the Bible in a Methodist college. He had a beautiful relationship with God the Father, but the students at the college made fun of him. Sammy was a simple man who had a simple prayer life. He would say, "Father, Sammy needs a blessing today. That's all this time." "Father, Sammy wants You to save these two students. That's all this time." "Father, Sammy is sick. Sammy needs to be healed of pneumonia. That's all this time."
Sammy would pray for the people who mocked and ridiculed him. "My Father, I pray for them; please save them," he prayed. "They don't know what they're doing to Sammy, Your child. That's all this time."
Sammy was very young when he died, after coming down with pneumonia. Before he died, two of the students who had mocked him came in tears and received Christ. And just before he went home to be with his heavenly Father, Sammy prayed, "My Father, thank You for hearing Your servant, Sammy. That's all this time."
When you are misunderstood and treated poorly, don't forget the heart of compassion your Father has toward you.
You Have Been Chosen
John 15:16
When our flesh, which is as grass (Isaiah 40:6), understands that it could not choose itself and accepts what God has done to it on the merits of His love for it and the revelation of what He can do through it and despite it, then we can understand what it means to be chosen by God.
Peter tried to choose Christ, but his flesh was as grass. The disciples, though they walked with Christ, saw miracles and even performed some themselves, failed when the true test arrived and forsook Him during His crucifixion. They tried to choose Christ through dedication, because they could not follow through with consistency in their choice. One thing is very clear: they didn't choose Him; He chose them.
Even at salvation, when we discovered that Christ shed His Blood and died for us, we made ourselves available to His choice. When a man tries to choose God, he has the impossible task of trying to be born again of the will of man, rather than the will of God, and subsequently of desiring his will toward God rather than of living in God's will toward him.
Christ has chosen you; you have not chosen Him. He has chosen you to be the object of His grace, the subject of His mercy, the person of His redemption, the place of His habitation, the humanity to and through which His divinity would be revealed. Your flesh will not always be consistent in its choice, but God has already chosen you. You need never experience the dilemma of indecision. He made the decision.
Isaiah 52-54
Peace to Finish
Isaiah 55:7
We are living in a day when many Christians are victoriously finishing the course. However, at times believers will not complete a call or job that they have started. When tests come, they quit. There are those who put their hand to the plow, but take steps backwards as the pressures of this life come against their spiritual progress.
One reason a Christian might not finish well is that he does not forsake unrighteous thoughts. The believer must come to a place where he thinks what God thinks (2). He must be honest with the Lord and repent from thoughts that are not godly. This means that a believer must go beyond just appreciating what God says, he must actually allow it to possess him in his mind. "Thou wilt keep him in perfect peace, whose mind is stayed on thee: because he trusteth in thee" (Isaiah 26:3). This person will have a peace that does not change regardless of the depths of adversity that attack it.
Jesus taught the disciples to pray "lead us not into temptation " (Matthew 6:13a), so they would not be overcome by the pressures of trials and testing that they faced each day. The Prince of Peace desires to give His people a peace that passes all understanding. He wants to possess you with a rest that will help you all of your life. "Faithful is he that calleth you, who also will do it" (I Thessalonians 5:24). God will give you His peace to finish what He has called you to do.
Let the wicked forsake his way, and the unrighteous man his thoughts: and let him return unto the LORD, and he will have mercy upon him; and to our God, for he will abundantly pardon. - Isaiah 55:7
For my thoughts are not your thoughts, neither are your ways my ways, saith the LORD. - Isaiah 55:8
Kissed by Unconditional Love
Luke 15:20
When the prodigal son came home, his father had compassion on him. He ran toward his son and kept running until they embraced.
God the Father will run after anyone who will come home. I don't care what you've done or how bad it is; if you will just say, "I'm going to my Father; I've sinned against heaven," then the Father will run to you and kiss you with His unconditional love. When the prodigal came to his father, he said, "Father, I have sinned against heaven and in thy sight." But the father interrupted his confession and wouldn't let him continue. The debt for his sins was already paid.
The young man came home as a prodigal-broken and contrite. He came home to be as a hired servant. But the father ran, fell on his neck, and kept kissing him.
Picture the father kissing his son's neck over and over. Can you imagine how the son felt? Perhaps he thought, "There is no condemnation. No guilt! All I have to do is receive my father's love." The father said, "Get the ring. Get the robe. Get the fatted calf. We're going to have a party! My son was lost, but now he is found."
Don't ever misunderstand your heavenly Father's heart.
A Hearing Investment
Mark 4:24
Learn how to listen. A person who invests his hearing in obedience to the initiations of God's revelations ends up with substance for faith in circumstances of the devil, who always tries to program the Christian in his emotions. There is not a single believer who Satan does not try to program by emotional stimuli. That does not mean you always react emotionally, but it is still your emotions reacting in some form. Whether or not you react outwardly or with inward fervency is not the point. Activity in the emotions which are not under the mind of Christ is reaction against God.
A person never sins who is satisfied with Christ. A person who lives in fear is so obviously not satisfied with God, because he would never live in fear if he was satisfied with God's love; for what is there to fear in love? People do what they do in who they are because of what they lack in Who He is. They have to live in the consequences of what they are lacking in what He has done by trying to substitute something they can do and forfeit grace given through what He is doing. And what is Christ doing? He is ever living to make intercession for us and will be faithful in His performance to fulfill what He requires of us.
Being not a forgetful hearer means that we are submissive to the Spirit in the Word, not merely acknowledging its content but living in the life of it and being its effect.
Isaiah 49-51
Defining the Devil's Strategies
II Corinthians 10:4
Jesus was always quick to define the tactics of His adversary. He was never surprised by the devil's ploys. Satan could not deceive our Lord through man's sentimental goodness (2), or religious tradition (3). He was always immediately recognized, and his temptations were readily identified (4).
Satan may leave us for a season (5), but he always returns with a different scheme of attack. Because of Paul's warning, the Church at Ephesus did a great job of defending itself from heresy; yet, Satan's second offense was overwhelmingly effective. It was a subtle, subjective attack that drew the Ephesians into a critical, judgmental attitude. It caused them to forfeit the very life of the doctrine they had known. These believers lost their first love, and the sight of all they had long devotedly stood for (6).
Satan has not changed his warfare, for it still proves effective on masses of Christians today.
Knowing the Word and Christ's mind through the Holy Spirit enables you to identify every trap of Satan. Fellowship in the Body gives discernment of his ploys (7). By having a strong foundation in the Word of God, the believer can appropriate the Lord's amazing provision to define the devil's strategies and capture him in his own net (8).
(For the weapons of our warfare are not carnal, but mighty through God to the pulling down of strong holds;) - 2 Corinthians 10:4
Then Peter took him, and began to rebuke him, saying, Be it far from thee, Lord: this shall not be unto thee. But he turned, and said unto Peter, Get thee behind me, Satan: thou art an offense unto me: for thou savourest not the things that be of God, but those that be of men. - Matthew 16:22-23
For laying aside the commandment of God, ye hold the tradition of men, as the washing of pots and cups: and many other such like things ye do. And he said unto them, Full well ye reject the commandment of God, that ye may keep your own tradition. - Mark 7:8-9
And the devil said unto him, If thou be the Son of God, command this stone that it be made bread. And Jesus answered him, saying, It is written, That man shall not live by bread alone, but by every word of God. And the devil, taking him up into an high mountain, shewed unto him all the kingdoms of the world in a moment of time. And the devil said unto him, All this power will I give thee, and the glory of them: for that is delivered unto me; and to whomsoever I will I give it. If thou therefore wilt worship me, all shall be thine. And Jesus answered and said unto him, Get thee behind me, Satan: for it is written, Thou shalt worship the Lord thy God, and him only shalt thou serve. And he brought him to Jerusalem, and set him on a pinnacle of the temple, and said unto him, If thou be the Son of God, cast thyself down from hence: For it is written, He shall give his angels charge over thee, to keep thee: And in their hands they shall bear thee up, lest at any time thou dash thy foot against a stone. And Jesus answering said unto him, It is said, Thou shalt not tempt the Lord thy God. And when the devil had ended all the temptation, he departed from him for a season. - Luke 4:3-13
Unto the angel of the church of Ephesus write; These things saith he that holdeth the seven stars in his right hand, who walketh in the midst of the seven golden candlesticks; I know thy works, and thy labor, and thy patience, and how thou canst not bear them which are evil: and thou hast tried them which say they are apostles, and are not, and hast found them liars: And hast borne, and hast patience, and for my name's sake hast labored, and hast not fainted. Nevertheless I have somewhat against thee, because thou hast left thy first love. Remember therefore from whence thou art fallen, and repent, and do the first works; or else I will come unto thee quickly, and will remove thy candlestick out of his place, except thou repent. But this thou hast, that thou hatest the deeds of the Nicolaitanes, which I also hate. He that hath an ear, let him hear what the Spirit saith unto the churches; To him that overcometh will I give to eat of the tree of life, which is in the midst of the paradise of God. - Revelation 2:1-7
Lest Satan should get an advantage of us: for we are not ignorant of his devices. - 2 Corinthians 2:11
(For the weapons of our warfare are not carnal, but mighty through God to the pulling down of strong holds;) - 2 Corinthians 10:4
Our Debts: Blotted Out
Acts 3:19
It is so important that we understand the difference between the Greek words exeleiphein and chiazein. From historical accounts, we know that in ancient times, when a debt was paid to a creditor, it was common practice to draw an X across the document that detailed the debt. If Charlie Jones owes me a debt of five hundred dollars, when the debt is paid, an X is marked across the record and it is filed away. Anyone, however, could look up Charlie's file and see that he once had a debt. It's all paid, but the record can be seen by anyone at any time. That is an example of chiazein.
Contrast that with what God does in the spiritual realm. "Repent ye therefore, and be converted, that your sins may be blotted out, when the times of refreshing shall come from the presence of the Lord" (Acts 3:19). "Blotted out" is exeleiphein. It means that where there once was a mark, now there is none: no name, no sin, no X-nothing. You are perfected and sanctified forever. His mercies are new every morning. His compassions fail not. Christ is the portion of your life, therefore you have hope in God.
Jesus paid the debt and blotted out the record. He has wiped away the past forever.
One Resident in Mind
Psalm 139:17
Do not have your thoughts vs. God's thoughts, but have God's thoughts with yours excluded. With only God's thoughts resident in a person's mind and emotions, a person is able to be singular in the totality of his availability to his redemptive capacity to reciprocate truth and displace his own thoughts. We become a receiver of God's thoughts in every area of our life. We agree with God in the plan. We agree with God in the furnace. We no longer experience and exercise our own thoughts about how things should be in the plan. We agree that the Creator can close the mouths of the lions so we can sleep when the enemy puts us in the den. We agree with God in thought.
If we really did this personally, continually being a receptor of that which is the thought and Word of God, we would be elevated in our capacity and an amazing responder in our worship. We would embrace all that goes beyond knowledge and never lean unto our own understanding. As a child through humility and availability, you would receive what God says in His thoughts and let those thoughts form His nature in your soul through the incorruptible seed of redemption. Then you would have a love that goes beyond knowledge, a peace that passes understanding and a joy unspeakable.
You would go into the unutterable language of the Spirit, the amazing language of the deep calling unto the deep. As an experiential receiver of God's thoughts you are able to walk by the Spirit in the mind of Christ.
Isaiah 46-48
Quietness and Confidence
Isaiah 32:17
In this push-button age, one danger grows more apparent with every passing day. This danger lies not in the progress itself, with constant advancement in the realm of communication where television, radio, telephone, and computers quicken the pace, but in the possibility that the progress of the many may result in the regression of the individual.
The Word of God says, "Be still and know that I am God" (Psalm 46:10). Let quietness and confidence be your strength (Isaiah 30:15). "Quietness" here refers to tranquility within. This becomes very difficult. We are so aware of the circumstances and situations of the world that we become unaware of the position of our soul and the still, small voice that must direct and guide it.
Therefore, it is for our protection and well-being that we are told to study to be quiet (2) that we might not be influenced by the distractions of this world of which Satan is the prince (3). We must be consumed with the world's creator and the Savior of our souls. It is that inner confidence, not in ourselves, but in Christ, that makes us overcomers. "And the work of righteousness shall be peace; and the effect of righteousness quietness and assurance for ever" (Isaiah 32:17).
And the work of righteousness shall be peace; and the effect of righteousness quietness and assurance for ever. - Isaiah 32:17
And that ye study to be quiet, and to do your own business, and to work with your own hands, as we commanded you; - 1 Thessalonians 4:11
Wherein in time past ye walked according to the course of this world, according to the prince of the power of the air, the spirit that now worketh in the children of disobedience: - Ephesians 2:2
Divine Viewpoint
Isaiah 55:8-9
God says, "My viewpoint is never like yours, and your viewpoint is never like mine." The only way any of us can be normal is if our cells are connected to the right source, with every cell receiving, responding to, and transmitting the proper initiations. Each separate cell makes vital connections with other cells to function in highly specialized groups. By God's incomparable workmanship, He created this extraordinary architecture of cells with masses of tiny fibers and chemicals that connect in a definite order.
Through this process, messages are sent to and from the brain throughout the body. This establishes a proper distribution of categorical initiations and connections, affecting our thinking, responses, feelings, self-consciousness, conscience, motivation, volition, and energy.
It is no wonder that with all that is going on inside our bodies, God said in Romans 12:1-2, "I want you to present your body so that it can be quickened. And do not be conformed to this world, but be renewed by the Holy Spirit. Experience the transformation of your mind through a measure of faith so you can prove what is My good, acceptable, and perfect will. I want the chemicals of your body to be controlled by Me!"
The Height of Thought
Isaiah 55:9
God's thoughts are higher than ours, and in order to receive the height of those thoughts we must be seated together with Him according the Finished Work. Consider the decrease of earthly expression and the increase of heavenly fellowship that would take over in a person's life. Think of all the words that would be excluded, the conversations that would be reduced, the depression that would be avoided, and the pressure that would be released.
The revelation of God's thoughts would relieve so much from the mind and emotions of a man. Instead of guilt and condemnation as an automatic consequence always being practiced in his life when he thinks that he has failed or not done properly in some area, he would receive the thought of God's everlasting kindness and unconditional love and enduring mercy, because God's thoughts are not evil toward us.
"Abraham, when you go to Egypt in disobedience, and Lot, despite your wickedness and filth and My hate toward your sin, My thoughts are to give you imputed righteousness, because of redemption, if you receive it. Peter, you denied Me and that is a serious sin. But Peter I have a plan of sovereign grace which will inspire and motivate you; and in the midst of your own personal defeat, you will experience a substantiation of grace, a substantiation of mercy, and a personal love that I have for you in My thoughts."
Isaiah 43-45
Let Thy Gentleness Be Known
Psalm 18:35
Gentleness is meekness expressed. It is the quality of a person who lets the treasure come forth from within. A gentle person believes what God says about Him, whereas a proud person always rejects what God says about him.
David said "Thy gentleness hath made me great" (Psalm 18:35b). A gentle person lets the Lord take over his heart. Jesus said, "I am meek and lowly" (Matthew 11:29). We need to hunger and thirst after His righteousness. "He daily loadeth us with benefits" (Psalm 68:19). God is waiting to give you benefits. His mercies will not fail you today.
These truths are enough to make our hearts jump for joy. "Blessed are the merciful for they shall obtain mercy" (Matthew 5:7). When we receive all of these benefits, we can not help but to give them to others. No longer are we reactionary; rather, we start to become merciful toward others. As we give mercy, we obtain mercy.
The Apostle Paul instructed Timothy that "The servant of the Lord must not strive, but be gentle unto all men, apt to teach, patient." God makes as much of an issue of disposition as He does of doctrinal knowledge. Again, this is why Jesus said, "Take my yoke upon you, and learn of me." Everyday is another opportunity to learn how to grow in this.
Thou hast also given me the shield of thy salvation: and thy right hand hath holden me up, and thy gentleness hath made me great. - Psalm 18:35
The Chemistry of Stress
James 4:7, 1 Peter 5:9
Everyone experiences measures of stress. Just as the stress of resistance in weight training builds strong muscles, a certain amount of stress increases strength in our mental and spiritual capacities. But when we live under constant stress, we may feel tired even when there is no apparent reason. Sometimes, we may experience no feelings at all-just a sense of numbness. We may become reactionary, angry, anxious, defensive, or troubled. The body works harder when there is an imbalance in the system.
A person may try to rest, but to no avail. He may try to cover up his old sin nature, but he can't. All of this happens because the Word and the Spirit are not controlling his central nervous system and the cells of his body. The imbalance is revealed in his behavior, which is mostly reactionary and in the flesh.
But when we receive the Word of God with meekness and allow it to be engrafted into our souls (James 1:21), then our cells can develop connections that respond to the mind of Christ immediately and to the power of the life of Christ consistently. New lines and new habits are established through the energy of God.
Mine Are Not Yours
Isaiah 55:8
What do man's thoughts do for man? They place a person on a comparative chart of humanism. They place him in the legalistic structure of striving. They put man at the bottom of the pit, as the tail instead of the head. They take man, and if he has not learned obedience to the thought of God, they incapacitate him to learn because of guilt. Man's thoughts bring fear and stress and guilt to the conscience. They punish him in a trial because they never recognize the ordination of God in the situation. They make man point to himself or others for the responsibility of the circumstances.
Do not spend time with your thoughts, but stimulate and utilize your faculties in God. Our faculties are to be singular in their portion and experiential in their own expression. They are to be a method of manifesting Truth in their own individuality. Man's thoughts have come in and infiltrated humanity. They have distorted God's purpose and meaning for life. Our society is paralyzed with that which would bring stimuli and form something in us that is not God's thoughts. At our best we try, when we get saved, to determine what comes from God and what comes from man. However, so many do not live in discernment through the Word of God.
Instead they enter into mental evaluation, rationalization, and sight to determine what must be God's mind, yet they are doing it without the thought of God.
Isaiah 40-42
Jesus Christ's Derived Life
John 5:19
Contrary to the opinions and logical presumptions of most liberal theologians, Jesus Christ did not have a personality as we do. He possessed a human nature, but His personality was derived from the Father. Carefully consider the source of everything that Jesus Christ did.
The Gospels make it quite clear that Jesus lived for the purpose of glorifying his Father in Heaven, and not to please Himself.
He was the most unique man in the universe, because He lived in hypostatic union - the coming together of God and man in a sinless state - while possessing both human nature and free volition. The purpose of the incarnation of Jesus Christ in bodily form was, of course, to be our substitute, but He also came to identify with our pain and suffering, and to endure the temptations that are common to all. Though He never sinned, He understands our frailty. Asa man, Jesus emptied Himself of God's reputation and power, and demonstrated to us, in person, a life that derived everything from the Father and nothing from self. Christ revealed the nature and character of God's essence through His humanity, not His divinity. "I can of mine own self do nothing: as I hear, I judge: and my judgement is just: because I seek not mine own will, but the will of the Father which hath sent me" (John 5:30).
Then answered Jesus and said unto them, Verily, verily, I say unto you, The Son can do nothing of himself, but what he seeth the Father do: for what things soever he doeth, these also doeth the Son likewise. - John 5:19
From Glory to Glory
2 Corinthians 3:17-18
Think of the validity, veracity, value, and virtue of God's Word. The Bible says in Genesis 2:7 that God made man out of the dust of the earth. The human body is made up of the same elements that make up dust, and we have the scientific evidence to prove it! Then the Lord breathed into man the breath of life (the human spirit) so that man became a living soul-a spiritual, moral being with understanding and an intellectual capacity to expand to be like God.
God did not create both man and woman out of the dust. First He made the man and then took the woman out of the man. In the same way, the Church came out of Christ-out of His life. The same life that is in the Head, Jesus Christ, is also in His Body on the earth, "the fullness of Him that filleth all in all" (Ephesians 1:23).
Imagine a perfect body in heaven, with no defects -and nothing gets old there, ever!
We sing a song, "From glory to glory He's changing me-from earthly things to the heavenly." God is building this glorious Church through a process of transformation. As we continue to look into the mirror of God's Word, we are being changed from glory to glory.
In Terms of the End
Jeremiah 29:11
Because of love not a single thing in the universe could ever stop the mercy of God from gathering His people in the midst of their reaction and their refusal to be His. Realize the thoughts that God has toward you-thoughts not to punish or vex or to separate you from His true character and the nature of His covenant. Practice in meditation, in subjective worship, and objective study to begin to know God's thoughts.
His thoughts are not our thoughts. His thoughts are thoughts of peace-thoughts of peace because He will not forsake His covenant of peace and therefore He always thinks of us in terms of our expected end. Then, to bring us to the experience of that expected end, He always performs that which He has begun. He has a plan and He has called us by sovereign grace. We merited nothing to be called. But He called us, received us by grace, lives within us by grace, and has an expected end for us, an end that is not judgment but peace. His entire plan is to reveal Who He is in our lifetime, and for us to capture His thoughts through that revelation. Through the revelation of His thoughts, His nature is formed inside of us.
Come into the heart of God's thoughts of peace. Because of God's thoughts toward you, even failure is a means of knowing love and living in the nature of holiness to replace the consequence of that failure. God's thoughts give you an expected end in victory and leave the sin in its end of death and defeat.
Isaiah 37-39
Joint-Heirs of His Promises
Hebrews 6:17-20
As joint-heirs with Jesus Christ and partakers of the divine nature, every child of God is the heir of every promise of God in His Word. Hebrews 6:17-20 contains multiple assurances and promises concerning the faithfulness of God to keep that which He has promised.
There are so many promises contained in this passage that we could spend eternity rejoicing in its many implications. God confirmed His oath of veracity to Abraham by two unchangeable things: the immutability of His counsel, and the confirmation of his counsel based on the essence of His holiness. The awesome power behind God's ability to keep His promises to mankind surpasses our finite capacity to understand its boundaries! It is absolutely impossible for God to lie. The depth of God's promises, and His inherent ability to perform them gives us a quality of hope so sure and so steadfast that it becomes the anchor of our souls. Jesus, our High Priest, made higher than the heavens (2), is ever living to make intercession for His children! "Wherefore He is able also to save them to the uttermost that come unto God by Him, seeing that He ever liveth to make intercession for them" (Hebrews 7:25).
Wherein God, willing more abundantly to shew unto the heirs of promise the immutability of his counsel, confirmed it by an oath: That by two immutable things, in which it was impossible for God to lie, we might have a strong consolation, who have fled for refuge to lay hold upon the hope set before us: Which hope we have as an anchor of the soul, both sure and stedfast, and which entereth into that within the veil; Whither the forerunner is for us entered, even Jesus, made an high priest for ever after the order of Melchisedec. - Hebrews 6:17-20
For such an high priest became us, who is holy, harmless, undefiled, separate from sinners, and made higher than the heavens; - Hebrews 7:26
The Worth of One Soul
Ecclesiastes 9:14-18
One soul is worth more than all the world. Let each of us allow this truth to motivate us as the love of Christ constrains us. The greatest enemy to humility is pride. The greatest enemy to obedience is unknown pride.
We need to become broken and meek. Let's seek God's face, receive the power of love, and go forward in the joy of the Lord, doing whatever we can to keep precious souls from going to hell.
We need a fresh approach, a new kind of seriousness, a new kind of commitment. We need to allow the precious Holy Spirit to break down the walls of fear and insecurity. Most of all, we need to break down the walls of pride. We need God to break us so the Holy Spirit will unite our hearts in the local church to be His Body, the fullness of God on earth.
Thank God for the faithful ones. Thank God for the many who love God deeply. Let's pray for one another fervently as we pray for our city, for our nation, and for the lost. The problem isn't with the leadership of the government. The problem is that the Church doesn't have the proper power. God uses political leaders to humble us and to reveal that we are not taking our place as the poor wise man who delivered the city.
God Remembers
Genesis 19:29
Lot was a man who always chose the easiest way, the way that looked most appealing to the eye. When given the opportunity to choose between Canaan or Sodom, he walked by sight and took Sodom because he saw that it was well-watered everywhere. His choice led him into a land of wickedness, and eventually Lot himself fell into many wicked sins. When God destroyed those cities, however, He delivered Lot out of the destruction, even though he deserved punishment.
Why did the Lord deliver Lot? God's mercy and grace are the obvious provisions in his deliverance, because mercy rejoices against judgment (James 2:13). But there is another reason. It is so beautiful and precious. Remember that Abraham went before the Lord in Genesis 19:27 and prayed for Lot. When God destroyed the cities, the Word of God says that God remembered Abraham- in other words, he remembered Abraham's prayer. God saw the cities being destroyed and pulled Lot out of the destruction because He remembered Abraham's prayer.
Listen, precious beloved: There is one God the Father always remembers. It is Christ Who ever lives to make intercession for you (Hebrews 7:25). Perhaps, you are in a terrible situation. Maybe you even got yourself into it because you walked by sight. God the Father hears His Son Who is praying for you. He always will remember His Son and will deliver you.
Isaiah 16-18
How to Escape Natural Disposition
Galatians 3:1-3
What can deliver a believer out of his human temperament, his prevailing inclinations or moods, and the tendency to remain unchanged in the passivity of natural disposition? The believer is faced continually with the choice of remaining under the control of the flesh, or changing his mind and allowing the Spirit to live the life of Christ in His mortal body. The flesh and the Spirit cannot operate as a team inside the body because, "The flesh lusteth against the Spirit, and the Spirit against the flesh: and these are contrary the one to the other" (Galatians 5:17a).
The works of the flesh are listed in Galatians 5:19 and 20 as adultery, fornication, uncleanness, lasciviousness, idolatry, witchcraft, hatred, variance, emulations, wrath, strife, seditions, heresies, envyings, murders, drunkenness, and reveling. The word of God makes this point undoubtedly clear: to abide in the natural disposition produces nothing but the above results. So many Christians live in the misery of the effects of their natural disposition that it continually grieves the Spirit of God.Why would any believer want to settle for a life consumed by the lust patterns of the old, sinful, adamic nature when the Kingdom of God offers such victory in Christ? Notice the positive qualities which are manifested in the life of a Spirit-filled believer: "But the fruit of the Spirit is love, joy, peace, long-suffering, gentleness, goodness, faith, meekness, temperance: against such there is no law" (Galatians 5:22-23).
O foolish Galatians, who hath bewitched you, that ye should not obey the truth, before whose eyes Jesus Christ hath been evidently set forth, crucified among you? This only would I learn of you, Received ye the Spirit by the works of the law, or by the hearing of faith? Are ye so foolish? having begun in the Spirit, are ye now made perfect by the flesh? - Galatians 3:1-3
Objects of Eternal Love
Hebrews 12:6-11
Certainly, God deals with us on a personal level of love when He has to discipline us. But the greatest news about the glorious Gospel is this: There is no other way to approach sin, iniquity, and the governmental evil of Satan but from the standpoint of the Finished Work. From this point of view, God reveals to us the authority, power, and fathomless scope of His grace. We are taught what eternal love has done, is doing, and will continue to do. We are the objects of that eternal love-if only we could grasp it.
If you ponder this love through the Holy Spirit, you will be as overwhelmed as the weeping prophet Jeremiah was. The apostle Paul wept day and night for three years as he considered it (Acts 20:29-31). He was so broken because he understood the power of God's love, which has made it impossible for Satan, circumstances, or anything that happens in our lives to separate us from God. Like the closest of friends, we are inseparable (Romans 8:38, 39).
Through the Finished Work, God has imputed His righteousness apart from works (Romans 4:6). And because God is for us, no one can ever come against us. Every Christian must understand that, then receive it, believe it, and walk in it by faith.
Whom Do We Hear?
John 12:3-8
Imagine obeying Judas Iscariot simply because he was a man. Our response is not regulated by the gender of the individual. Is it possible that people could believe that a response and submission is required because a man is speaking or acting? In the order of God´s delegation, obedience, response and submission is demanded because of God´s anointing. In other words, God is acting. When Judas commented about the ointment put upon Jesus, and it involved Peter and the disciples´ response, who was to be submitted to? Judas or Jesus? Mary was the one with the Lord´s mind. Judas was not God´s man.
They should have honored the Spirit of God on the woman, who at that time became Jesus Christ´s initiator through the delegated love of the Father.
This is similar to the situation with Abraham and Sarah. Sarah said, "Cast out the bondwoman and her son." Abraham said, "No, I love her and my son, Ishmael." And God said, "Do what your wife says." At that time Sarah was initiating the thoughts of God, so her initiation was in the order of God. Abraham had no right to initiate because he was outside the authority of divine initiation.
As we have seen, there is a definite order within God´s design in creation. How blessed we are to follow the Lord, so that the realization of His intended design and purpose is seen through the flow of divine life. Our eyes understand (Ephesians 1:18). The issue is life within the plan of God´s purpose.
Isaiah 1-3
Warfare
Proverbs 21:31
There were 603,550 males that guarded the children of Israel outside of the tabernacle. These warriors protected the Israelites' rights to serve and worship. Proverbs 21:31 says, "The horse is prepared against the day of battle, but safety is of the Lord."
These days are tremendous times of warfare. Ephesians 6:12 tells us, "We wrestle not against flesh and blood, but against principalities, against powers, against the rulers of the darkness of this world, against spiritual wickedness in high places." It is an invisible battle. Every believer must learn how to be a spiritual warrior. He must guard the outside gate of his life. Many things in the world try to take over God's people through the lust of the eyes, lust of the flesh, and the pride of life.
Paul wrote to Timothy, "This charge I commit unto thee, according to the prophecies which went before on thee, that thou by them mightest war a good warfare" (I Timothy 1:18).
Paul had to fight the good fight of faith. He had to protect his right to worship and serve his God. A believer cannot properly enter into the warfare unless he is a servant who knows how to worship. If he fights the spiritual battle without being a servant, he will become proud about his victories or frustrated and weary about his defeats. Today, may God teach His people what it means to worship, serve, and to fight a good warfare
The horse is prepared against the day of battle: but safety is of the LORD. - Proverbs 21:31
Joy!
John 15:11
God didn't create you to be sad or to go around with a frown on your face. You were designed to have the joy of the Lord as your strength (Nehemiah 8:10). When Jesus Christ gives you His joy, then your joy is full.
Joy is the strength to laugh, to be happy, and to be free. With this kind of joy, you don't see the heat when bad times come (see Jeremiah 17:8). When people come to you deeply concerned over what you're going through (because you are "getting the heat"), you can say to them, "What heat?" Because they feel bad about what you're going through, they might try to make you feel bad about it too. Truthfully, the graced-out Christian doesn't see the heat when it comes. In the scorching trial, his leaf remains green. But people who do see the heat never see the good when it comes.Their leaf withers, and they withdraw from their provision.
Every born-again Christian can enjoy an abundant life. We are free to grow in purity, and as we go from faith to faith, the righteousness of grace is revealed.
Preying On Your Weakness
1 Samuel 15:2-3
Having been spiritually illustrated so well in God´s dealings and instructions to the nation of Israel, God has a specific attitude toward Amalek. They picture to us a besetting sin that recedes into the inner recesses of our human nature awaiting a moment of weakness.
All of us are subject to weakness. There will be times of natural tiredness, neglect and carelessness; and for these things God has a provision. But there is an enemy that lies wait and he will use these moments of weakness to attack. He will not attack when we are strong and built-up because he is fearful and cowardly toward strength, as he was toward the nation of Israel. He is fearful of our strength in the Gospel, but he lies waiting patiently until the main force of our strength is abated. Once abated, it is possible that in some area a person can begin to deviate or slow down and lag behind spiritually. The enemy then springs upon him from his place of ambush and attacks him at his greatest moment of weakness. At this point he cannot combat and is perhaps quite isolated.
The devil uses believers to his advantage, and with this God is angry. God´s program for this is the identical program He anointed for Saul, though Saul did not carry it through. God´s offensive attack is to root out the enemy when you are strong and utterly destroy him before he has the opportunity to lie in wait for your weakness.
Ecclesiastes 4-6
Sure Mercies
Sure Mercies
Acts 13:34
In Numbers 23:21, it is recorded that God never beheld the iniquity of Jacob. "He hath not beheld iniquity in Jacob, neither hath he seen perverseness in Israel: the Lord his God is with him; and the shout of a king is among them." Jacob represented the nation of Israel. because of the power of grace, God did not behold the iniquity of double-minded David.
David failed and sinned with Bathsheba. He arranged the death of her husband, Uriah, but David was not removed from the throne. He was disciplined, and went through the pain of suffering, but he did repent of his sin. Discipline had to be carried on for a season in his life because of the terrible things he did. Yet, he never, never, received anything from God but grace! The Word of God says, in Acts 13:22, that before David died, he fulfilled all of God's will, and he had a heart after Christ. "And when he had removed him, he raised up unto them David to be their king; to whom also he gave testimony, and said, I have found David the son of Jesse, a man after mine own heart, which shall fulfill all my will." We also have the sure mercies of David. "And as concerning that he raised Him [Christ] up from the dead, now no more to return to corruption, he said on this wise, I will give you the sure mercies of David" (Acts 13:34).
And as concerning that he raised him up from the dead, now no more to return to corruption, he said on this wise, I will give you the sure mercies of David. - Acts 13:34
Complete Convictions
Psalm 36:9
I have made decisions about many things in my life. I have left myself no options. When I have dogmatic convictions that leave me no options, then I am no longer tempted in those areas.
People often possess limited convictions, but not complete convictions. Without complete convictions, they are tempted and often fall in weakness and frailty into the causes and effects of Adamic habits. When something comes up, it's a beautiful thing to look the tempter in the face and confess, "I have no feelings and no temptation, so go take your program elsewhere!"
I have convictions to think purely, to love purely, to forgive, to show mercy, to give grace, to hate sin, and to love righteousness. I have a conviction to finish the course and keep the faith. I have a conviction to fight the good fight of faith, to study and meditate on the Word of God daily. I have a conviction to pray, to win souls, to be faithful to a local assembly. I have a conviction to edify with my tongue and to communicate the whole counsel of God.
I exercise my volitional right in the privilege of receiving divine convictions through growing in categories of truth. These are not opinions or religious rites to observe- they are convictions to live by.
Bible Speaks from the Throne
A Showcase
Luke 24:25; Hebrews 3:12-19
If one does not take up his Cross, then he cannot be a disciple. When he does not obey God´s message he gets just a little more death with which to hear the next message. He becomes infiltrated with death because of his non-responsive attitude to the call of God.
He hears the Word and says he wants to join in God´s vision and do all that God tells him to do, but then he does not do it. His loyalty goes as far as the deception of his own heart. Then, God again calls him and tells him to go all the way. The person walks out with a renewed confession but not a renewed fellowship with God to follow up that confession with a step of active faith. He hears the call again, but this time it is not as loud. The knock of discipleship is coming less as his conscience is being seared toward truth. Death is infiltrating his mind and destroying his capacity for truth. He hears again now just a faint knock and soon he hears it no more. His heart is hardened. The authority and pride of his own flesh has come ahead of the man of God, the Word of God, the authority of God, the Cross of God, and the message of God.
A reminder from Isaiah 14: A stone is never placed in the temple through its own choice. A man is not mobilized or united with anyone and will never have any specific impact on the world on his own. He is a showcase for what a temple might be if joined with other stones.
Ecclesiastes 1-3
Walking in His Light
I John 1:5-7
"For with thee is the fountain of life: in thy light shall we see light" (Psalm 36:9). Be watchful of the process of neglect. When we neglect to respond daily to God's love, we become negative in attitude, which allows darkness into our souls. The neglected soul does not grow in grace, but uses grace to cover habits and excuse sin. It permits the weeds of the old life to creep in. When truth has already shed light on a particular subject, a deliberate decision must be made to ignore God's voice in order to continue in disobedience. The resulting hardness of heart toward that particular light of doctrine then prevents the soul from acquiring further light in other areas. God delights in promoting those who walk in the light that they have received. Psalm 25:9b says, "The meek will He teach His way." Psalm 34:2b says, "The humble shall hear." The sign of humility is a resulting capacity to experience God's grace to obey (2). The One who calls us to the light works within us causing us to want to do His pleasure (3).
Practice making decisions that favor God instead of self, and that force you to take up a daily cross instead of evading one. Neglect leaves a person prayerless and powerless, but attention to the details of life for the glory of God strengthens the thought life, edifies the brethren, and invades regions of darkness with God's Word.
This then is the message which we have heard of him, and declare unto you, that God is light, and in him is no darkness at all. If we say that we have fellowship with him, and walk in darkness, we lie, and do not the truth: But if we walk in the light, as he is in the light, we have fellowship one with another, and the blood of Jesus Christ his Son cleanseth us from all sin. - 1 John 1:5-7
But he giveth more grace. Wherefore he saith, God resisteth the proud, but giveth grace unto the humble. - James 4:6
For it is God which worketh in you both to will and to do of his good pleasure. - Philippians 2:13
Growing in Convictions
Psalm 119:30
I make it a practice to write down specific personal convictions that God reveals to me in my communion with Him. It is not that I live in folly, but I need to grow, just like everyone else, in convictions of precise light. "The entrance of thy words giveth light" (Psalm 119:130). "In thy light shall we see light" (Psalm 36:9b). The Hebrew word for "light" means accurate, precise light with no invasion of shadows.
In light, we get more convictions. It is imperative that we have convictions-convictions of loyalty, convictions of love, convictions of edification. We need to enter into silent prayer for people and then speak words of edification.
We must grow in convictions through mercy, grace, love, and forgiveness, always hating sin and loving God. A Christian who doesn't grow in conviction is a casualty waiting to happen. He will become a statistic, indifferent toward his call as a member in particular in the Body of Christ.
It is a wonderful thing to live in convictions from a Finished Work premise as the basis for divine mobilization and spiritual motivation.
The Words of the Author
Hebrews 4:1-2
Mix faith when you hear the Word. The Word transcends over all and you are quickened into the height of Heaven.
The Spirit wrote the Book, and when we are baptized into the Spirit we are baptized into the Book. Many look for other evidences of the Spirit than the fruit of Galatians 5:22, which is the direct result of the filling of the Spirit. The filling of the Spirit comes as we obey the Word in faith (Acts 10:44). As one is quickened with the Word, he is also quickened in the Spirit. Our human spirit is lit with the Holy Spirit through the extension of God's authority in the Word. It divides us from our natural thoughts and lifts us into a mind that has thoughts higher than ours.
Be baptized into the Word of the Author and not into the emotions of Adam. The Holy Spirit breathed into man the breath of life and inspired men to write the Word by baptizing them into the quickening power of God's thoughts. Men may try to generate their own solutions, but they will profit nothing in the end result. The mind of man must be regenerated into a mind not his own. The thoughts of God have produced habits which always cause God's character to be expressed in all his ways. The essence of God's cause, which is love, has caused man through perfect constraint to be eternally effective in the records of Heaven.
Proverbs 25-28
The Call for Training
Matthew 9:38
Today, there is a desperate need for trained Christian laborers. Unfortunately, there are very few who will pay the price to equip themselves properly so they will be effective on the mission field. "Then He said to the disciples, the harvest is truly indeed plentiful, but the laborers are few" (Matthew 9:37, Amplified). The Lord promises a rich harvest; yet, He tells us that the laborers will be few. Oh, that Christians could grasp the heartbeat of this verse. There are multitudes who will respond to the Gospel, but there will always be a shortage of laborers to go to them and share the Good News.
"Train up a child in the way he should go: and when he is old, he will not depart from it" (Proverbs 22:6). The Hebrew word for train is chanak, which means "to initiate discipline and choose the narrow way." Moses chose the narrow way when he suffered he affliction with the people of God, instead of enjoying the pleasures of sin for a season (2). God called him to be trained (Exodus 3). Isaiah received his call for training when he heard the voice of the Trinity saying, "Whom shall I send, and who will go for us?" Isaiah said, "Here am I; send me" (Isaiah 6:8). He sensed the urgency of his heavenly Father's mission. May all believers constantly pray to "The Lord of the harvest to force out and thrust laborers into His harvest" (Matthew 9:38, Amplified).
Pray ye therefore the Lord of the harvest, that he will send forth laborers into his harvest. - Matthew 9:38
Choosing rather to suffer affliction with the people of God, than to enjoy the pleasures of sin for a season; - Hebrews 11:25
Praise God in Everything
Proverbs 8:20-21
Those who love God and allow Him to lead in the way of righteousness will "inherit substance." We inherit substance when we respond to God's first love. We don't lose the substance of the Word of God in our thoughts and emotions or in our communication and responses.
We were not created to have sex outside of marriage. We were not created to stimulate ourselves or to "unwind" artificially by using drugs or alcohol. The terrible thing is that if you do those things, you will never be satisfied. You will always need more. But if you are relaxed and the joy of the Lord is your strength, then you are fulfilling the purpose for which you were created!
I love Psalm 50:23, where God says, "Whoso offereth praise glorifieth me." Praise God in everything. Wherever you are, whatever you're doing, whoever you are with, whenever you think of it, Praise God! "Let everyone that hath breath praise the Lord" (Psalm 150:6). Let all the people praise the Lord (Psalm 67:5). Regardless of your natural disposition-whether you are quiet and subdued, wealthy or poor-praise Him with your mouth! Why, even the trees and all of His creation praise Him.
Curtailed By Self-Interpretation
Galatians 5:24
A person has no corporate respect when he can either take the Body or leave it. It reveals that he has never experienced a Corporate crucifixion, therefore never being a partaker of Corporate bread or having experienced Corporate faith and love. He only takes to the Body where it complements him.
There is such a danger of this insidious independent concept through an idealistic evaluation of a humanistic corporate body, that lacks the very definition of a specific cross which baptizes a person and hides him in the organism of Jesus Christ´s headship. It is clearly defined in truth that we are all baptized by one Spirit, having been made to drink into one Spirit (1 Corinthians 12:13). Yet, this person or persons will not drink of the same Spirit that others had to drink from on the road of Calvary. Through human praise, they deviate with their own human ability to articulate an interpretation of facts to experience their own idea of the situation, and they live in corporate idealism instead of corporate experience.
Idealistic Christians are never hid. They never lay down their life and never enter into the annihilation of Adam (Romans 4:6). They still play games with moral Christianity, upright and wholesome in all outward appearance, but curtailed by their own interpretation of the Spirit by their own experience of the letter. Though they may be morally equipped to face situations on the basis of their integrity and please the sight of men, it does not please God.
Proverbs 22-24
The Principle of Redemption
Titus 2:14
Redemption is a principle that a believer must have alive in his heart and apply to every situation he faces in this life. "For God sent not his Son into the world to condemn the world, but that the world through him might be saved" (John 3:17). Jesus was always occupied with redeeming situations. He did not get overwhelmed by problems, but rather He realized that redemption would always be the provision.
Daily there are immeasurable opportunities for believers to reveal Christ's redemption through the situations they encounter. I Peter 1:18 teaches that Christ has redeemed us from the vanity and cares of this life. Titus 2:14 describes how the Lord will deliver us from all iniquity, which is a mental provision for sin. Jesus has not only given the Christian a way not to make a provision for his flesh, but He actually delivers him from the iniquity.
"Walk in wisdom toward them that are without, redeeming the time" (Colossians 4:5). Redeem means to make the most for God out of every minute that He gives the child of God. Ask your Heavenly Father to show you clearly the opportunities that He has given to you. Whenever difficult situations arise, remember that where there are great obstacles there are also great opportunities to reveal Christ's great redemption. Truly, "your redemption draweth nigh" (Luke 21:28b).
Who gave himself for us, that he might redeem us from all iniquity, and purify unto himself a peculiar people, zealous of good works. - Titus 2:14
God's Praise, God's Way
1 Chronicles 16:4-6
King David appointed the Levites to sing praises continually before the ark of God's presence. In 1 Chronicles 23:5, David recounted that he taught thousands to praise God with instruments that he had made. In 2 Chronicles 23:13, it is mentioned that the singers in the House of God were taught to sing praises.
God will honor a believer's gift when he lays it down in humility. When we submit to one another in love and receive instruction in the area of praise as well as in doctrine, we will produce a sweet sound unto the Lord.
Some people are offended by lively music in the sanctuary. But 2 Chronicles 20:19 says the Israelites stood up and praised God with a loud voice.
Jehoshaphat appointed singers to "praise the beauty of holiness, as they went out before the army, and to say, Praise the LORD; for his mercy endureth forever" (2 Chronicles 20:21). The musicians were on the front lines! Then, when the war was over, they sang praises unto the Lord, and spent three days gathering up the spoil-the fruits of God´s victory.
In Lowliness
Philippians 2:3; John 13:3-7
A mental attitude that esteems others better in the humility of the mind of Christ is the attitude that brings the beginning of authority for that person. For the measure in which I esteem others better than myself will be the measure that God esteems me in the authority of delegation. So many say it, but how many really mean it? Scores of groups have never gone beyond the comprehension of the letter of the law government which they have received from some literary expression of what it could be.
God wants us to look on the things of others, meaning that we enter into what other people are going through and put ourselves in their place. Transactional analysis takes over and we actually take on the person´s feelings and his mind as he is in the trial. You esteem him better than yourself by putting yourself at his disposal to experience all the grief and heartache of his situation. You do not have indifference toward the person. You have love. You do not come out of the situation hurt, thinking he hurt you or said something wrong. But you come out as the ointment that heals the wounds wherein he was hurt. Looking on the things of others is a road to amazing authority.
See that you are able in the performance of God´s delegated love to experience the other person´s burden and bear it. The humility of love has not a single thing against the other person but the privilege of identification, which is the essence of the redemptive union.
Proverbs 19-21
Walk Through Open Doors
I Corinthians 2:9
There are many doors open to each one of us today. Open doors of service are available in every avenue of our life, but we often miss these opportunities because we do not discern them. These doors are the most precious things in our lives. We must step through with a push from our free volition.
Jesus said, "I am the door of the sheep" (John 10:7). One day, we will all stand before Jesus, and He will judge us according to how we responded to grace, the Word of God, and these open doors. He will give rewards to those who gave cups of cold water in His name (2).
Malachi 3:16 says that "a book of remembrance was written before him for them that feared the Lord, and they that thought upon His name." The Scriptures teach that we have no idea what the Lord has prepared for us. "Eye hath not seen, nor ear heard, neither have entered into the heart of man, the things which God hath prepared for them that love him": (I Corinthians 2:9).
Let us say "No!" to rebellion, the pleasures of this life, worldliness, lust, etc. Let us say "Yes!" to the doors of godliness, prayer, missions, studying the Word, and loving the brethren. Keep on choosing, with conviction, all of these doors that are available to you today. You will find that Jesus Himself is the one who opened them for you.
But as it is written, Eye hath not seen, nor ear heard, neither have entered into the heart of man, the things which God hath prepared for them that love him. - 1 Corinthians 2:9
And whosoever shall give to drink unto one of these little ones a cup of cold water only in the name of a disciple, verily I say unto you, he shall in no wise lose his reward. - Matthew 10:42
An Eternal Purpose
Proverbs 20:18
Every single purpose of God is controlled by His precise thought. God´s purpose in every believer is a precise thought through His precise Word, received in the Holy Spirit. When we possess that form of purpose, then we have God´s eternal purpose in our thinking.
In Matthew 6, Jesus was saying, "Don´t think about material things. Stop thinking about food, clothing, and your career." It´s true that they are necessary, but instead, seek the Kingdom of God and His righteousness- the treasure of God in the Body-and all these temporal things will be added unto you.
When we begin to understand that we were on
God´s mind billions of years ago, and that every purpose is established through thinking with God´s thoughts, then we will begin to understand this beautiful principle: He has promised to add unto us the things that we need- all of them. He has purposed that we should be the riches of His treasure, because our souls will live forever. As born-again believers, we are espoused to Christ now, and we will be His Bride forever.
He is saying, "I want to be in your life. I want to be your all in all (Colossians 3:11)."
Misunderstood Authority
John 1:4; 1 Thessalonians 1:1
The Body of Christ is misunderstood in self-appointments. So many people talk about the universal Body but they know little about God intimately because they have not entered into the Corporate Body, into the power and authority of the Head of the Body, Jesus Christ. The problem Jesus has encountered is the lack of freedom to build His Body. The thing that has hurt Him is Christians who have lacked humility and misunderstood corporate authority. The Church has gone so far from corporate authority. She has come up with emotionalism and movements and has seen occasional results, but she has not been able to be specific in the priorities of her mobilization of love in the amazing, intense, application of faith. She has lacked being the human illustration of Divine effect. And she has gone far below the divine equality of redemption only to find herself in the divided camp of the mystery of iniquity.
There are two things that dominate the scene of human capacities. Some people are afraid of authority, and other people want it. Man without God´s authority will discover that secretly hidden in the natural resources of his soul is the very paramount force of his own inadequacy. The natural response always capacitates man to be what he is in the very weakness of his own ignorance.
Man either shudders at authority because of his genetics or competes for it because of deceit. Thus, he stays in his own corner, without any power of application.
Proverbs 15-18
Know Your Conviction
II Timothy 2:15
All throughout the Bible, there are countless examples of Christians who have accepted Jesus as their personal savior, but do not have specific convictions about what they believe and how they are to interact in their daily lives. II Timothy 2:15 states, "Study to shew thyself approved unto God, a workman that needeth not to be ashamed, rightly dividing the Word of Truth." The word for study is in the imperative mood. This means that believers are commanded to study the Word of God.
There is a temptation to the natural man to immediately think that to study the Word of God may be boring. Yet, there are countless benefits to individuals who will obey the Divine mandate given in II Timothy 2:15. God promised Joshua that if he would not let the book of the law depart from his mouth, and would meditate therein day and night, and observe all that it said, the Lord would prosper his way and give him success (2). The Lord promises success to those who meditate upon the Holy Scriptures. God will keep the minds of those who think on His Word in perfect peace (3). He will give discernment to the believer in making decisions.
Study to shew thyself approved unto God, a workman that needeth not to be ashamed, rightly dividing the word of truth. - 2 Timothy 2:15
This book of the law shall not depart out of thy mouth; but thou shalt meditate therein day and night, that thou mayest observe to do according to all that is written therein: for then thou shalt make thy way prosperous, and then thou shalt have good success. - Joshua 1:8
Thou wilt keep him in perfect peace, whose mind is stayed on thee: because he trusteth in thee. - Isaiah 26:3
The Finger of God
Exodus 31:18
"But if I with the finger of God cast out devils, no doubt the kingdom of God is come upon you" (Luke 11:20). That finger represents the precise authority of God´s Kingdom. And when God´s finger points to you, it is the authority of His Word.
How were the Ten Commandments written? By the finger of God. What did Jesus do when the woman was taken in adultery? He bent down to the ground and wrote with His finger-and He wrote twice. The first time signified the finger of God that gave the Law to Moses. The second time represented the fulfillment of the Law, the finger of God giving the authority of grace to forgive (John 1:16-17).
He said, "I´m using My finger. I am executing God´s government. I am implementing the Finished Work. I am using My representation for My people, for My Church." And when Jesus asked who would cast the first stone, the accusers, from the oldest to the youngest, walked out. The crowd who backed the kingdom of Satan walked out-and the woman they accused was guilty.
In the same way, God´s finger of grace is touching each of us. That touch drives away accusations and makes us clean and whole before Him.
Baptized Unto the Word
John 17:17
Many people respond to God by impulse instead of by faith. We have a natural impulse in our biological structure and when the Word is preached, many people cannot become substance out of God through the spoken Word because they respond through that impulse. For example, the Word is given for reconciliation in a marriage. The love of God comes in and you are given definition from God to wait as long as necessary until God does a work in the other party. You say you will, but then you do not remain in that plan. You listened by impulse to the Word and it did not take over your life in a sanctification of baptism. You did not become part of the substance of God being born in your soul through that revelation.
Every time God speaks He will teach us and train us until we become the substance of Who He is by being baptized into His thoughts. The Word of God is as a fire, and like a hammer that breaks the rock in pieces ( Jeremiah 23:29). Recognize the power of the Word, and then receive that power as God reveals the substance of His character in clarity through revelation. Many people seek after things to exemplify their power or spirituality with God. The power of God is harnessed in the Word and is loosened through love which has greater authority than death. Before and after Calvary, unconditional love remained in the same attitude and through Calvary destroyed death as its last enemy (1 Corinthians 15:26).
Proverbs 12-14
True Fellowship
Philippians 1:4-5
"And when James, Cephas, and John, who seemed to be pillars, perceived the grace that was given unto me, they gave to me and Barnabas the right hands of fellowship; that we should go unto the heathen, and they unto the circumcision" (Galatians 2:9).
The word for "fellowship" in the Greek is koinonia, which means communion and spreading the Gospel. That is one of the keys to the New Testament Church. Paul was very grateful and very thankful for those who generously were helping him and others to share the Gospel. Fellowship is not just discussing things of mutual interest. The word "Fellowship" means something entirely different. It means always participating and being in union with Jesus Christ, and having the same relationship with people on earth who are members of the Body of Christ. Here, "fellowship" means spreading the Gospel or any related activity. Some illustrations would be: riding in a car talking about the vision for the lost, praying for lost souls, or having a business meeting discussing different methods and ways in which God could bless. Take a look at how you spend your time. Anything that you do that makes the Gospel possible to be spread effectively is fellowship.
Always in every prayer of mine for you all making request with joy, For your fellowship in the gospel from the first day until now; - Philippians 1:4-5
His Yoke is Easy
His Yoke is Easy
Matthew 11:28-30
A thorough study of Scripture reveals so much about yokes. Since ancient times, yokes have been used with animals such as oxen to help farmers manage the tasks of plowing and pulling loads. What is not so obvious is that when two oxen are yoked together, even though they are side by side, one is always leading the other. This is always the case. And when we are yoked up with Jesus, He is always leading us while we are very close to His side.
He speaks as we go forward, "My yoke is easy." Has your yoke been easy this week? Has your burden been light? Jesus knows every weakness, each problem we face. He speaks again: "You shall find rest unto your soul."
There is rest for the weary soul. When you want to ask the question, "What can I do in my marriage?" the answer is very simple. You yoke up with Christ. It is between the Lord and you.
His yoke is sure. It breaks the yoke of the old sin nature and the yoke of the world system. If you want to know how to overcome the demonic world and all of its strongholds in your life, it is by yoking up with Jesus.
Yoking up with Jesus is the answer to everything!
A Display of Truth
Proverbs 4:6
It is one thing to be saved by the Word. It is quite another to be kept by that Word that you might enter into a Finished Work deliverance. Many people are inconsistent in their obedience to the Scriptures and do not live by every Word (Matthew 4:4).
We need to be saturated by the Word. The Word gives clarity, definition and meaning every time. When you are baptized unto the Word, you are one with God´s plan because you are in God in His purpose. Instead of being shaken by people in the situation, the Word hid within you makes you an operative vessel displaying truth. So many confess truth until a situation calls for the substance of that truth to be displayed. They are left suffering without substance.
When the Word does dwell richly, every moment becomes the birth of new life. Psalms are born, melodies are born (Ephesians 5:19), and a love attitude is born. The Word of God, the mind of eternity, brings a new birth of thinking into our mind. No longer are we downtrodden over our inadequacies to cope. But we are overwhelmed with our own worth and value in the sight of grace and our possibilities because of the Word.
Through the Word we are taken over by that which comes out from God. We become the mind, the plan, the character, the provision, and the expression of the Person of God. Through baptism in the Word, we become substance out of God.
Proverbs 8-11
Do Not Be Hasty
Proverbs 28:20
"A faithful man shall abound with blessings: but he that maketh haste to be rich shall not be innocent" (Proverbs 28:20). Many times Christians base decisions on their immediate needs. Rather than go to God to seek out His will, they settle for the easy way out, forfeiting the perfect will of God for their lives and living in the permissive will of God.
Our decisions should be made with God's mind and not by human rationalism. How does one receive God's mind, knowing that our thoughts are not His thoughts? (2). The first provision God gives us is His written word. Second, God allows us to come boldly to the throne through prayer (3). Third, God wants us to use the pastor-teacher that He has placed over us to help shepherd us (4).
Being faithful to God in today's small decisions will create in you a capacity for faithfulness in the greater decisions of your life (5). On the other hand, one who abides with selfish motives inherits the life he has sown. He has no conception of what a life lived unto God can produce.
In every decision we make, let us use what God has given us, glorifying Him in all we do, that we may reap the eternal riches of Heaven. Let us take every occasion as an opportunity to grow in the grace and knowledge of our Lord.
A faithful man shall abound with blessings: but he that maketh haste to be rich shall not be innocent. - Proverbs 28:20
For my thoughts are not your thoughts, neither are your ways my ways, saith the LORD. - Isaiah 55:8
But thou, when thou prayest, enter into thy closet, and when thou hast shut thy door, pray to thy Father which is in secret; and thy Father which seeth in secret shall reward thee openly. But when ye pray, use not vain repetitions, as the heathen do: for they think that they shall be heard for their much speaking. Be not ye therefore like unto them: for your Father knoweth what things ye have need of, before ye ask him. - Matthew 6:6-8
And he gave some, apostles; and some, prophets; and some, evangelists; and some, pastors and teachers; For the perfecting of the saints, for the work of the ministry, for the edifying of the body of Christ: - Ephesians 4:11-12
He that is faithful in that which is least is faithful also in much: and he that is unjust in the least is unjust also in much. - Luke 16:10
Understanding Grace
Titus 2:11-12
The processes we go through in the journey of grace teach us to be conformed to the image of the Son through the inner working of God's government in theantric action-the Trinity controlling the soul through positive volition toward God´s grace provisions. God's provision for every single detail of our lives is always grace. He can never deal with man apart from grace.
There are pastors from other churches who are in touch with our ministry frequently. They listen to our tapes and preach from some of our booklets. Though they have preached the Gospel, many have never before understood grace.
So many Christians live in ruptured or disconnected relationships because they do not understand grace. As a pastor, I don't understand it the way I should. When I preach a message on grace, I'm just like a little kid! I feel like I still don't know grace while at the same time I'm enjoying it and applying it. I want grace to teach me to deny ungodliness and worldly lusts and to live quietly and biblically in this present evil world.
Grace is the greatest teacher of holiness and practical righteousness for our human experience that we will ever have.
The Sight of Faith
Song of Solomon 6:5
Christ is overcome with the beauty of His Bride as He views her in the holiness of a Finished Work. No longer separated by the veil of the flesh, He is faced with her as she stands without spot. She is not found in any other place but in the true beauty of perfection. The realization comes as the Bride is able to respond in perfect love to the initiation of her Lord.
The veil has been rent (Matthew 27:51) and the believer begins to overcome Christ because through Christ he has overcome all he was in Adam. The Bride has been terrible as an army with banners (Song of Solomon 6:10). She stands in fierce conviction and proclamation of her one victory in Christ through the Finished Work. She declares victory in every area in the midst of a corporate army.
The Bride can now turn her eyes away. She does not have to look into His eyes for she is looking through His eyes. She is His body, His flesh and His bones (Ephesians 5:30). She is one Spirit with Him (1 Corinthians 6:17). She is His own (Ephesians 2:15). He is her Head and she is His body. My body cannot look at my eyes, but my eyes can look at my body. She no longer has to look at His eyes because she is the body that conveyed His eyes to others.
The Finished Work has given her the sight of faith. Her eyes are turned away that she might lift them to the fields that are white and ready to harvest ( John 4:35).
Proverbs 4-7
The Father of Faith
John 1:16
God cannot deny Himself, but remains faithful "If we believe not, yet he abideth faithful: he cannot deny himself" (II Timothy 2:13). Did Abraham's unbelief make the Word of God of none effect? "God forbid: yea, let God be true, but every man a liar; as it is written, That thou mightest be justified in thy sayings, and mightest overcome when thou are judged" (Romans 3:4). Who is the father of your faith? "For ye are all the children of God by faith in Christ Jesus... And if ye be Christ's then are ye Abraham's seed, and heirs according to the promise" (Galatians 3:26, 29).
When you consider the life of Abraham, do you think of his adultery? No, you do not. When you think of him, do you think of a giant in the faith? Yes! Now, how did that happen to Abraham? He arrived at his position by God's sovereignty and by growing in the grace and knowledge of a person, Jesus Christ. "And of his fullness have all we received, and grace for grace" (John 1:16).
When we consider Abraham's life, we can see that it was all because of God's grace that his life made such an impact. When we realize how much of our lives is all grace, then we will know our very life depends on God.
And of his fulness have all we received, and grace for grace. - John 1:16
Connected to a Spirit
2 Timothy 1:7
At any moment, we are operating either in the power of the Holy Spirit or in an unholy spirit. It could be the spirit of fear, the spirit of lust, the spirit of pride (Isaiah 14:12), or the spirit of anger, just to mention a few. Everything we do is connected to a spirit, either through the grace of God in our obedience or through the old sin nature in disobedience. A soul that isn't living in the compatibility of the grace and love of God is a soul that is not prepared for life.
"For the love of Christ constraineth us; because we thus judge, that if one died for all, then were all dead" (2 Corinthians 5:14).
Our souls must be filled with the love of God because the love of Christ constrains us. This truth must be applied to every decision we make because we are only alive for a very short time.
The love of Christ must motivate us. Otherwise, it will be very easy for us to connect to the wrong spirit. We must allow the Holy Spirit to shed abroad the love of God in our hearts. Then, we will operate apart from fear and pride and in union with grace and truth.
God's Personal Priority
Acts 1:8
Christ's nourishment was the opportunity to exercise faith in the plan of the Father. His meat was not first of all to meet the need of others. Though redemption reveals our love for others and that love constrains us to consider their needs, the Redeemer is the priority to be considered. It is the One Who performed the act that brings the activity of that love to our hearts. Many people may do all they can for others and not satisfy the need of God´s fellowship.
In the Old Testament (Ezekiel 44:15), God called the priests to come and worship Him as a first priority. In the New Testament, our High Priest with His unchangeable ministry again calls us to be witnesses first unto Him (Acts 1:8). The Lord, in the full qualities of His life, will fellowship then with us as we meet someone´s need, but if we meet someone´s need without the provision of His Throne Life, we will end up either proud or exhausted. We either find temporary success in our own ability or a quick discovery of our own doomed failure to ever touch sovereignty with our natural viewpoint.
When we operate in the standards of our own reasoning and in the law system outside of God, which spells death, we will never see the face of grace. We may know in form what we or others ought to be, but we never minister or receive the grace that conforms us to that perfect work (Exodus 33:22-23).
Proverbs 1-3
His Strength in Your Weakness
II Corinthians 12:9-10
The Apostle Paul deals with an important aspect of grace for suffering in II Corinthians 12. He said, "My grace is sufficient for thee: for my strength is made perfect in weakness" (verse 9).
This grace is totally of Jesus Christ. The Greek phrase is he charis meaning "the grace." It means, "this grace which is mine." It is not that which men understand, but God's own grace. God is saying, "I've been satisfied by the death of my Son. My grace is sufficient for you; do not become proud, arrogant, reactionary, or selfish. Do not live in egocentric, religious ways." Rather, He tells us, "My grace is sufficient for thee." The word used here means that grace keeps right on providing you with every need, moment by moment, in every situation. It is a reality that always brings contentment to the believer.
"My strength" is the word dunamis in the Greek, and it means far greater than just what you need when suffering comes; it is more than all you need in every area of life! Dunamis is the functional power of grace and the operation of the Holy Spirit in your life. When you see your weaknesses, rejoice. In them, His strength is made mature and perfect.
And he said unto me, My grace is sufficient for thee: for my strength is made perfect in weakness. Most gladly therefore will I rather glory in my infirmities, that the power of Christ may rest upon me. Therefore I take pleasure in infirmities, in reproaches, in necessities, in persecutions, in distresses for Christ's sake: for when I am weak, then am I strong. - 2 Corinthians 12:9-10
More Grace
James 4:6-8
"But he giveth more grace. Wherefore he saith, God resisteth the proud, but giveth grace unto the humble. Submit yourselves therefore to God. Resist the devil, and he will flee from you. Draw nigh to God, and he will draw nigh to you. Cleanse your hands, ye sinners; and purify your hearts, ye double minded." Notice the words "more grace." When a Christian gets to the "more grace" stage through the Word of God, he is able to edify others, causing a dramatic change in their lives.
Submit to God first. Many people try to resist the devil before they submit to God. They are guaranteed to be knocked down many times. Rather, submit to God and then resist the devil, and he will flee from you.
Rebound when you fail. "Draw nigh to God, and he will draw nigh to you. Cleanse your hands, ye sinners; and purify your hearts, ye double minded." This is what James 4:8 is speaking of. Learn how to rebound instantly when you fail. Receive God´s power. In James 4:10 we read, "Humble yourself in the sight of the Lord, and he shall lift you up."
Thank God for Ephesus
Ephesians 1:1
How many people sing and praise God for their location in Christ, and yet they dislike their Ephesus? They can never be faithful in their experience with Christ if they go against the will of God in their Ephesus. The will of God is that we be at our Ephesus. God´s provision is that we be in Christ Jesus, therefore making it our privilege to be faithful.
To the saint who is unhappy in his present circumstance geographically, I ask, "Do you know you are in Christ Jesus?"
"No," you say. "I only know I am in Ephesus. It is great to be in Christ, but not so great to be in Ephesus. It is fun to sing songs about Zion, but not so much fun to be in Ephesus. It is one thing to be a saint, but who wants to be at Ephesus."
How many hours do we spend disliking our Ephesus? The result of our dislike is our non-acceptance of the will of God. Going up Golgotha´s hill was Ephesus for Jesus. Anything other than Golgotha at that point for Jesus Christ in human history would have been outside the will of God. There is no reason for me to evaluate my Ephesus. It is where I am in the will of God. To resist it is to take my human will and frail mind and challenge the sovereign plan of God´s will.
Here I am at Ephesus, located in a particular location in God´s plan, so that God can use the location to bless me and to share my life with those at Ephesus.
Psalms 148-150
Boasting in God's Grace
Psalm 131
David failed miserably. He committed sins that would cause many who walk by sight to doubt that he was God's man. He suffered great sorrow as a consequence of many of his sins. But, he revealed the important things that he knew he was a worm before God (2), and he knew how to repent, recover and receive grace for his life. His greatness was not revealed in his ability as a soldier, a writer of Psalms nor as a great king. His greatness was revealed through his humility.
When the ark of the covenant was returned to Jerusalem, he stripped to a loin cloth and, before the whole congregation of Israel, danced before the ark as it was carried into the tabernacle. He gave burnt offerings and peace offerings. He then blessed the people and fed them. As he went to his own household to bless it, he was greeted by his wife Michal, the daughter of Saul, who proceeded to rebuke him for dancing and uncovering himself for all eyes to see. David's response was Psalm 131. He knew he deserved nothing, though God had blessed him with so much. Recognizing his weaknesses and frailties, he just basked in God's grace. Let us not be like Michal who represents those refusing to see the grace of God and remain barren because of it. May God touch us with the humility of Calvary and open our eyes to see His matchless grace toward wicked sinners.
- 1 Psalm 131:1-3
But I am a worm, and no man; a reproach of men, and despised of the people. - Psalm 22:6
Breath of Life
Job 33:4
"The spirit of man is the candle of the LORD" (Proverbs 20:27). That spirit is the breath of God. The breath of God becomes the life of the human spirit, which controls the soul. When we receive the breath of God, we are no longer soul mates to Satan. When we are renewed in the spirit of our mind, we put on the new man, which is created in righteousness and holiness after the manner of God (Ephesians 4:23-24).
This is the experience for many believers, but it is God´s desire for all of us. When Christ dwells in our hearts by faith, we become rooted and grounded in love. We begin to "comprehend with all saints what is the breadth, and length, and depth, and height; and to know the love of Christ which passeth knowledge..." (Ephesians 3:18-20). Filled with all His fullness, He gives us beyond what we ask or think. So then, we give what we have received, and we are giving out the breath of God.
Is it any wonder that in the valley of dry bones (in Ezekiel 37), those dry bones were able to rise up and live? God breathed into them, and they lived.
Whatever is wrong with God´s people, it can all be changed when individuals allow the breath of God to control the human spirit.
Inability to Cope with God
Genesis 3:15; Romans 16:20
The devil always gets the worst defeat. What he does against God only ends up to be his own revelation of his own weakness and inability to cope with God´s power. Someone sins seven times, but God forgives and forgets. All that this reveals is God and not the devil. The three Hebrew boys of Daniel 3 were put in the furnace made seven times hotter. The purpose was that they might be killed. But all it did was reveal the Fourth Man. The devil excited the leader to put Daniel in the lions´ den. The purpose was that he might be eaten up. But all it did was reveal the prophet´s faith-rest in God while the lions refused to eat that night.
The devil projected the stimuli to persecute. The purpose was to put Paul and Silas in prison and stop God's work. All it did was bring an earthquake, and get the guard saved with his family.
David sinned wickedly and God chastised him. But he and Bathsheba had a son, Solomon, who became the wisest man on earth in human terms. The devil got David to do something wicked, but it ended up blessing the whole world with wisdom. Though the sin was completely wicked, through it was revealed the mercy of God in life against the devil´s tactics to destroy the king.
How frustrating it must be to be the devil. You think you have the situation in hand and you end up being mocked by the weakness of men who are empowered by God. God uses the devil´s tactics as tools to reveal Who really has the power and the last say.
Psalms 145-147
The Roaring Lion
I Peter 5:8
In II Samuel 23:20, Benaiah slew a lion in the midst of a pit "in time of snow." He did not allow adverse circumstances to stop him: rather, he boldly went forward and performed his task. How many times are we faced with a situation that makes us want to back off in our Christian walk?
Think of the most difficult area in your life, one that troubles you and causes your peace to be lost. This could very well be the young lion that is roaring against you. He is hurling his accusations at you all day long (2). "You are not worthy. You'll never make it." Giving place to these accusations causes us to lose our capacity for faith thoughts. Remember, "Your adversary the devil, as a roaring lion, walketh about, seeking whom he may devour" (I Peter 5:8).
Judges 14 tells the story of Samson. Walking through a vineyard in Timnath, he suddenly encountered a young lion that roared against him. Samson grabbed the animal by the throat and slew him. In order to slay the lion, we need the Word of God as our frame of reference.
Jesus faced the lion in the wilderness for forty days and nights (3). He dealt with it by quoting the Word of God to him. He submitted to God's thoughts instead of listening to the devil's negativity. This is why Jesus said, "I have meat to eat that ye know not of" (John 4:32). Will the Word of God be meat for you today?
Be sober, be vigilant; because your adversary the devil, as a roaring lion, walketh about, seeking whom he may devour: - 1 Peter 5:8
And I heard a loud voice saying in heaven, Now is come salvation, and strength, and the kingdom of our God, and the power of his Christ: for the accuser of our brethren is cast down, which accused them before our God day and night. - Revelation 12:10
Then was Jesus led up of the Spirit into the wilderness to be tempted of the devil. And when he had fasted forty days and forty nights, he was afterward an hungered. And when the tempter came to him, he said, If thou be the Son of God, command that these stones be made bread. But he answered and said, It is written, Man shall not live by bread alone, but by every word that proceedeth out of the mouth of God. Then the devil taketh him up into the holy city, and setteth him on a pinnacle of the temple, And saith unto him, If thou be the Son of God, cast thyself down: for it is written, He shall give his angels charge concerning thee: and in their hands they shall bear thee up, lest at any time thou dash thy foot against a stone. Jesus said unto him, It is written again, Thou shalt not tempt the Lord thy God. Again, the devil taketh him up into an exceeding high mountain, and sheweth him all the kingdoms of the world, and the glory of them; And saith unto him, All these things will I give thee, if thou wilt fall down and worship me. Then saith Jesus unto him, Get thee hence, Satan: for it is written, Thou shalt worship the Lord thy God, and him only shalt thou serve. Then the devil leaveth him, and, behold, angels came and ministered unto him. - Matthew 4:1-11
Counterattack by Faith
1 John 4:4, 5:4
I want to show you an effective way to overcome Satan's world system by faith. This is how you do it: Confuse the enemy!
We have the mind of Jesus Christ. When demons come against us, they often combine forces by using family members, former friends, or a spouse. The goal of the attacks is to confuse us, to attack our self-image, and to cause us to self-destruct by any means possible.
But when the enemy and his forces attack, bind them! In binding the strong man, we spoil his goods. No longer can he have our eyes, our tongues, our hands, or our feet. We spoil his house and take back what is God's.
When the enemy comes in like a flood, Jesus Christ tells us clearly that "Greater is he that is in you." But, the Lord must be operating as our Head (Ephesians 4:15) through the life of the Body-the fullness of Him on earth (Ephesians 1:23). When we have His mind and He is not only our head, but our very life, then the enemy is bound as we operate through the Resurrection power of God (Colossians 2:12).
Faith Sees Light in the Dark
Job 23:9; Ephesians 1:18
There are hidden riches in dark places. Imagine how our sin brings us into a dark place. And yet, there in that dark place comes the hidden riches of a capacity to respond to forgiveness and, thus, love ourselves and others according to that response from God. In darkness, we find the hidden riches of grace, mercy and a personal God, fellowshipping in love, without imputing sin. God is hiding in the dark places, and He is there available as the Invisible Person to be seen by those who walk by faith. It takes an invisible light in dark places. No man hath seen God at any time, but as He is, so are we. If we are walking by sight, we will not see this Light; but if we are walking by faith in the Word, we are living in it and we are it.
Just as the lampstand in the Temple was the most extravagant, expensive piece of beauty as it sat in the inner court, so too can we be in our experience. A man saved can glorify the royalty of heavenly places where he is seated. The light of God´s glory is shown, as it was through the beautiful base of the lampstand. The light poured through the base, showing the beauty of the base and then lit the room; just as we light the world in the room we are, reflecting the glory of Christ as His mirror. Even if the lampstand was not lit, hidden in the darkness of the middle court was a potential of glorious beauty.
Psalms 142-144
Heart Service
I Samuel 16:7
Today, many believers draw near and honor God with their lips, but their hearts are far from Him (2). They have an outward show and profession of service to God, but fail to be motivated by an inward principle of love and faith. The Apostle Paul describes them as disobedient because "they profess that they know God; but in works they deny him" (Titus 1:16). Some go so far as to give mental assent to truth, but lack a willingness to receive God's provision by appropriating truth.
Jesus was often confronted by scribes and Pharisees who habitually put on an outward appearance of holiness, but lacked inward, divine substance from the Word of God. Their lives were characterized by false professions, hypocritical statements and lip service. In Proverbs 26:23, they have "burning lips, and a wicked heart."
God desires His people to render willing and obedient service based upon the love of Christ that constrains us, the work of the Spirit that draws us, and the promises of God that motivate us. We do well in remembering to examine our hearts each time we offer our service, and letting our professions be from hearts that are in total submission to Christ. This results in the laying down of one's life for the sake of others.
This people draweth nigh unto me with their mouth, and honoureth me with their lips; but their heart is far from me. - Matthew 15:8
But the LORD said unto Samuel, Look not on his countenance, or on the height of his stature; because I have refused him: for the LORD seeth not as man seeth; for man looketh on the outward appearance, but the LORD looketh on the heart. - 1 Samuel 16:7
Beyond Emotion
Daniel 6:10
Emotions come and go, but you cannot trust your feelings. You cannot take orders from your feelings. You get your orders from the Word and from the Holy Spirit. Experientially, most of us have no idea who we are or where we are. But consider a man like Daniel who heard King Darius´ decree that no one could worship God. What did he do? He opened the windows of his chamber that faced toward Jerusalem, and three times a day-morning, noon, and night-he prayed toward God´s temple (Daniel 6:10).
During that time, Jerusalem was desolate because of Israel´s wickedness. Daniel prayed for God to turn away His anger and to pour out His mercy. Daniel always included himself among the sinners: "We have sinned, and have committed iniquity" (Daniel 9:5). He always had an attitude of praise and honor toward God in his prayers: "for we do not present our supplications before thee for our righteousnesses, but for thy great mercies" (Daniel 9:18b).
In verse 23, the Word of God came to him saying, "thou art greatly beloved." In other words, "You are special. You are my darling." God beautifully answered his prayer. He was delivered in the lion´s den, and the king realized that Daniel´s God was the God.
God Has A Hiding Place
1 Kings 8:12; Isaiah 45:3
God will only accept transcendent life that lives beyond principalities and powers outside of time in eternity. In this way, we experience, practically speaking on earth, a supernatural action in life to cover the natural circumstances of time. The only way we can meet the future demands is to live a transcendent life by a faith that works by love.
How many people simply do what is necessary to exist but they do not do what God gives them opportunity to do by living above in a transcendent life to glorify God?
How important it is to be trained effectively, specialized in receiving all that it takes to glorify God in every dark situation. The dark places are God´s secret places. Here in the dark of the night does God have His Blood; and because of the Blood on the door posts of our lives there is no death in the situation.
God is hiding in the dark places with His Blood, ready to love, strengthen, and apply comfort to people through that Blood. He is hiding in the situation so we will not be fearful or even bored with the state of circumstances. God hides with eternal life, grace, and the thoughts of His own mind ready to impart, restore, and bring life out of death, making the separation between the two total and definite.
What do we see in those dark places? Do we see ourselves or other people´s flesh or do we see God waiting to reveal His life and love while it is still dark? Know God is in your situation.
Psalms 139-141
He Will Love Thee
Proverbs 9:8
Fear so often becomes the means of obstructing the communication of truth (2). How often we have been reluctant to speak on behalf of truth, even though it has become "as a burning fire shut up" in our souls (3).
The Apostle Paul charged young Timothy to preach the Word of God, in season and out of season; also to reprove, rebuke, exhort with all long suffering and doctrine (4). Rebuke and reproof are often God's remedies for so many of life's situations. Proverbs 9:8 says, "Reprove not a scorner, lest he hate thee; rebuke a wise man, and he will love thee." Imagine, those who are wise will never take offense, even when the word of God sharply rebukes them. They are aware that the Word has their best interests at stake. They do not react in the bitterness of the natural man, but respond with the mind of Christ. They love God's law and nothing offends them (5). The psalmist said, "Let the righteous smite me; it shall be kindness. And let him reprove me; it shall be an excellent oil, which shall not break my head..." (Psalm 141:5).
Even when the word of God becomes a hammer (6) in the hand of the righteous, it serves as a means of kindness to those who can receive its truth. When we reprove or receive reproof, remember that "as an earring of gold, and an ornament of fine gold, so is a wise reprover upon an obedient ear" (Proverbs 25:12)
Reprove not a scorner, lest he hate thee: rebuke a wise man, and he will love thee. - Proverbs 9:8
The fear of man bringeth a snare: but whoso putteth his trust in the LORD shall be safe. - Proverbs 29:25
Then I said, I will not make mention of him, nor speak any more in his name. But his word was in mine heart as a burning fire shut up in my bones, and I was weary with forbearing, and I could not stay. - Jeremiah 20:9
Preach the word; be instant in season, out of season; reprove, rebuke, exhort with all longsuffering and doctrine. - 2 Timothy 4:2
Great peace have they which love thy law: and nothing shall offend them. - Psalm 119:165
Is not my word like as a fire? saith the LORD; and like a hammer that breaketh the rock in pieces? - Jeremiah 23:29
Child-Like Faith
Mark 11:14-22
George Muller, a man of God known for his great life of faith and prayer, established many caring, Christ-centered orphanages in Victorian England.
Once, a little girl said to Mr. Muller, "I've never had a toy in my life. Do you think God would give me one?"
George Muller said, "Yes, He will. What do you want?"
She said, "A ball."
"God has all kinds of balls," he said. "What kind do you want?"
"A velvet, multiple-colored ball!"
"Well, God will give it to you."
She ran after him and asked, "When?"
Then he answered her, "In three days."
Muller didn't mention the request to anyone, and the girl didn't tell a soul. Three days later, along with supplies and food brought by a faithful giver to the orphanage, this man said, "God led us to bring this for a young child," and he gave a beautiful multiple-colored ball to the girl.
It was a precise prayer with precise power because of precise faith based upon a precise promise that the girl received from God.